Discussion Starter
•
#1
•
Which was it guys?
My first was the result of a realisation that my previously-held view that sports watches were not my style needed changing.
It wasn't difficult to imagine which watch I would opt for. Having been given more to dress styles, I found the 2254.50 too big so one late afternoon in February of 2004, I ordered a mid-size black SMP from a dealer I tracked down having hunted high and low for the most suitable deal. Back in those days I never took pictures of watches....... only WISes do that :lol: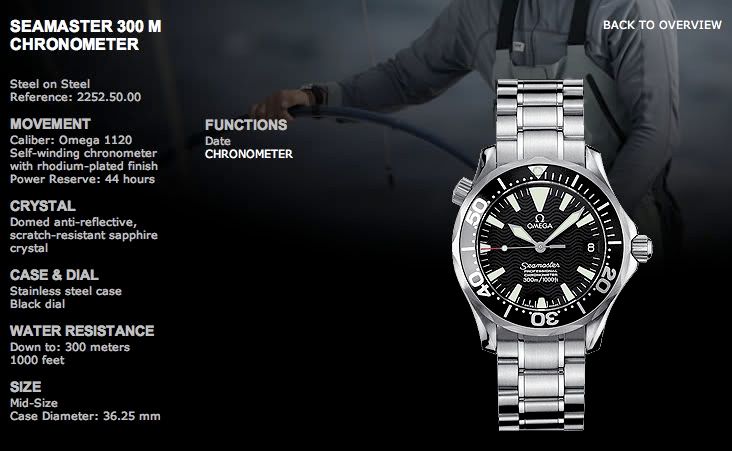 omegawatches.com​
John's review of the 2254.50 was needless to say very persuasive. Haven't we all come to appreciate that? :thumbup1: Three days later it arrived. My first diver and I was in ecstasy. I was part of the wild bunch at last :biggrin::biggrin:. It was an entirely new experience and I was delighted with my purchase. In fact who wouldn't be pleased with perhaps one of the most attractive 300M divers out in the marketplace. I shyed away from the 2531.80 since as you know, skeleton hands, round markers and at that juncture, the 9-link bracelet did nothing for me. That Speedy-style bracelet was impressive in its' direct simplicity and purposeful elegance. Flipping open the diver's extension was an exciting discovery too. I'd never have needed that aspect of the watch as again you know.
With the joy and discovery of a new beginning, the Connie was almost always left in its' box save for dress-up occasions. My first scratch was a horror story. Yes indeed I did scratch the watch. It was about three months later and a little, barely-noticeable hairline on the bezel which was enough to result in some self-inflicted bruises on my shin. I loved the watch but I didn't keep it long. Why? Well, this is why ...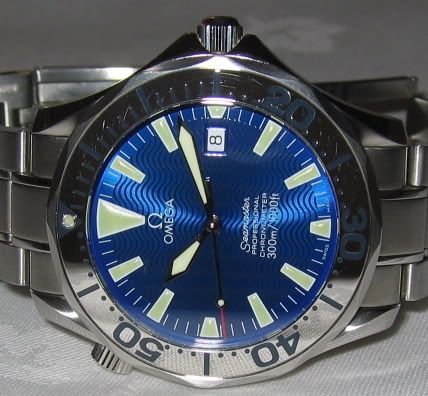 ​
42mm of shiny Electric Blue.
And its' instigator?
Why, John Holbrook II of course
How about you pals? What are your memories of your first sports or diver watch?
Let's Keep Talkin' Guys :thumbup:
Y'all have a nice day now :001_smile:

ZIN