Discussion Starter
·
#1
·
Hey everyone,
i'm just starting on a project for a very good buddy of mine, and since i thought this up a couple of months ago, i wanted to make it, and now i got a chance, finally
There is nothing really set in stone yet, we are figuring out what would be the best movement for this watch (we want off center seconds but not sure about a date complication), and the dial finish is still in talking too. However, we are very sure about the case.
Anyway, one of the options for the movement (besides 6498, 2895 and peseux 7046) is an AS 1130, which i fell in love with some time ago. I have a bunch of these movements here, most of them were 'for parts or repair' , so i took them apart and was able to put together three working pieces with antishock. They are all Frankensteins that will need refurbishing, new finishes and plating and even though i'm not sure i will use it in this watch, i started the work on one of them today. I'm thinking even if we don't use it, i can use it elsewhere. And i gladly will
So, the movement taken apart and only some little re-finishing done. I wanted to do anglage and full perlage, but someone has to pay for it, so i didn't. I will get back to that though, if this movement should end up in one of my watches (not an order).
However, little perlage goes a long way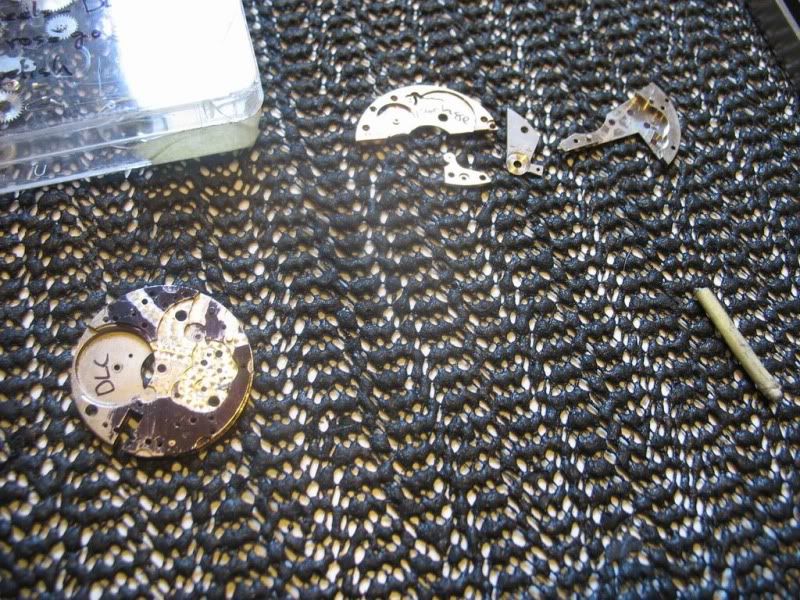 Also, i tested this finish out. Looks way better in person though
Here are materials for the case, couple of them anyways. The caseband rough out (not exactly rough, as it is cut on an EDM machine), and a chunk of berylium bronze - there is my front bezel in there somewhere...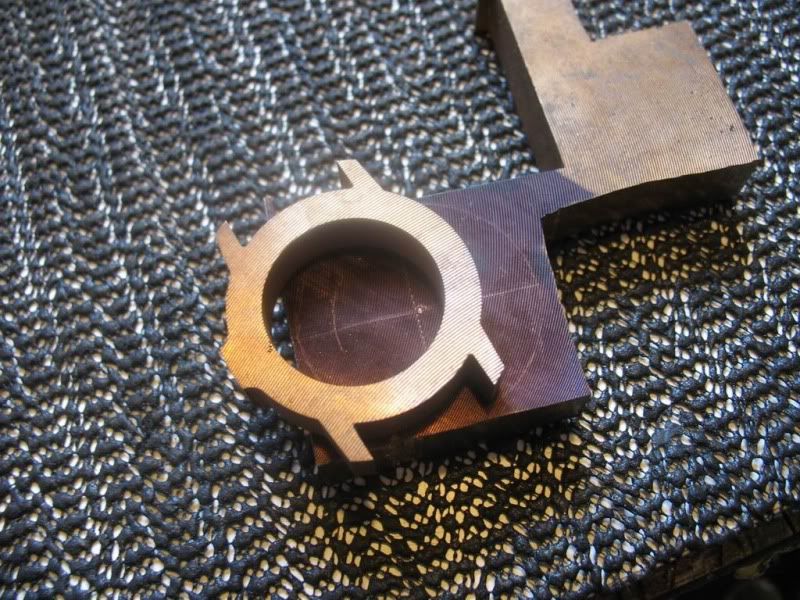 My lathe, your normal, simple 400mm turning lenght metalworking lathe. I started by turning out the inside of the case to the desired diameter, re-chucking it and facing.
here it is with the movement holder/dial/front bezel pocket machined. The aforementioned three pieces will fit into this bored out part, sealed by an o ring and held by screws. More on that later on.
Then i went on and machined my lugs a bit, just cause i had the right tool in, and it seemed like a good idea. This build will be a bit chaotic anyways, as we're still figuring out the movement and dial, but in the end, a watch should pop out no matter what we do first.
Now this ain't gon be fun... The berylium bronze is a sawblade killer, bigtime, so i just cut the bare essentials on my bandsaw, and machined it on the lathe. Needless to say, it was not very pleasant, and if my lathe had a face, it would probably be giving me the 'what the **** did i ever do to you? ' look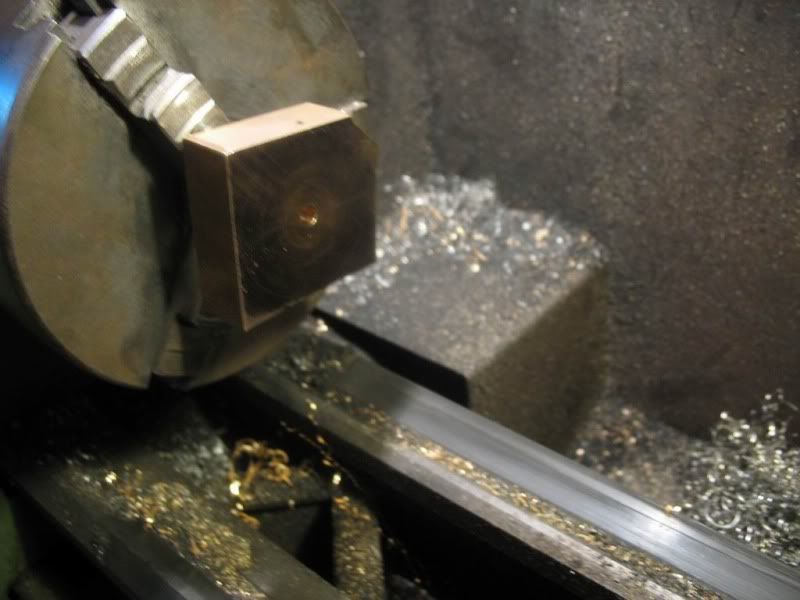 Well, too much drama over not so much... and about an hour later
And last pic for this post, i turned the inside of the front bezel to a rough dimension. I still need to part this, and machine it to the right size. At this point, i need to stress that when i machine a big chunk like this, it gets hot. I mean properly hot. So i'm always machining rough, to my final dimensions + .5mm in every direction. This saves me from the big ooops when the piece that was machined to a perfect fit shrinks as it cools down, and nothing fits anymore (been there, done that.... never again).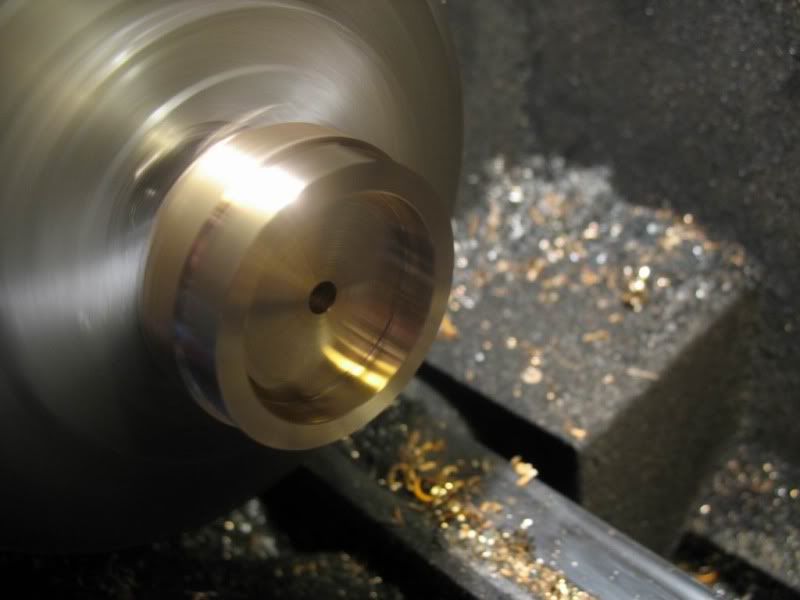 Thank you for looking, take care,
Ondrej