Discussion Starter
·
#1
·
That was once a simple question but today if you look at the Omega site, you will have your choice of twelve Speedy Pro versions and five 50th LEs - without even considering the automatics. A total of seventeen to choose from!
And Omega marketing would have you believe that thirteen of the seventeen share the same Lemania movement worn on the moon.
NOT!
The price of the basic 3570.50 Speedy is up to $3200 MSRP but many first time buyers shy away from the hesalite and go for the sapphire sandwich with a MSRP of over $4000.
At these prices with normal discounting, one could purchase the same model actually worn by the moonwalkers; a 105.012 or perhaps even a 105.003.
I went through a bunch of Speedy Pros "similar" to the ones worn on the moon until I decided that only the exact model would do for me. As a result, I bought this 105.012 off the famous auction site for less than $1300: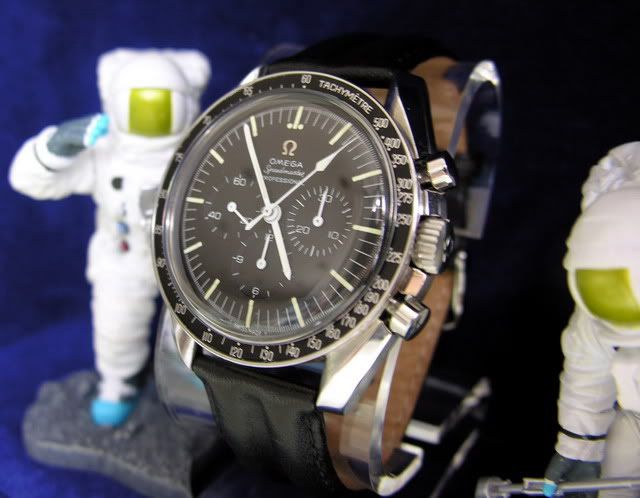 Admittedly, prices have increased since I bought this one three years ago but nice ones can still be bought for $2K or so.
So when buying your first Speedy, why not go for the real thing rather than a "look alike"? It makes the decision simple again.
Fr. John+