Discussion Starter
•
#1
•
Just wondering guys, which you've felt was the most comfortable Omega ever on your wrist.
I've been through some divers as you know, a Connie, a DeVille and currently my 3573.50 but I have to say that the most comfortable one I've ever had was the 42.2mm Blue Aqua Terra.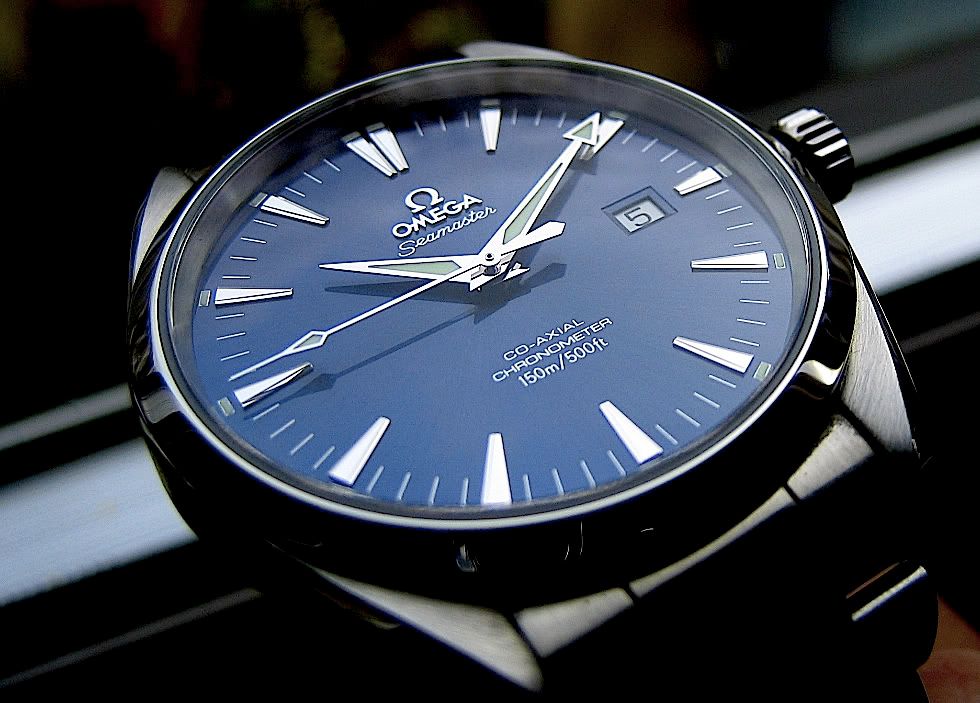 ​
Why not the 39.2mm black you may well ask? I preferred the 42.2mm large size AT and while the black was comfy too the large blue AT was more me. That said, the watch sat perfectly on my wrist. The bracelet was an excellent fit and both watch and band were light, so light that you hardly noticed you were wearing a watch. In fact the AT sat so flat on my wrist that it never got in the way of anything. Amazing since it was the larger size which you would have thought might be more vulnerable to the odd swipe against a wall, door, edge of a desk.
So there you are, my most comfortable watch was the AT.
How about you?
Let's talk soon pals :001_smile:
Be well now

ZIN