Discussion Starter
·
#1
·
One thing I've learned is that you can't necessarily judge true color but photographs on the internet. Most sellers over expose their pictures so the color looks lighter than it really is. In this instance, it was the opposite. I wanted to save the OEM strap & deployant on the new Portofino so I went strap shopping. It was a little too formal and I want just a smidge more of a casual look. There are a couple glove leather straps in my collection so I know they're pretty pliable and break in even softer very quickly so why not go with another? Picked up this on a few days ago and it came in Saturday:
The tone is more purple than navy, so it's time for an experiment. Went to the closet and grabbed something normally reserved for my shoes:
After putting a coat on, it came out pretty good.
After drying a few hours, I touched up a few spots and let it go overnight.
The next day it was time to do the switch. As much as I like this strap, I'm not a big fan of deployant clasps so it's getting put away. It'll be nice to have the nearly new strap & clasp when I go to sell it, whether that's 30 months or 30 years from now. :sneaky2::T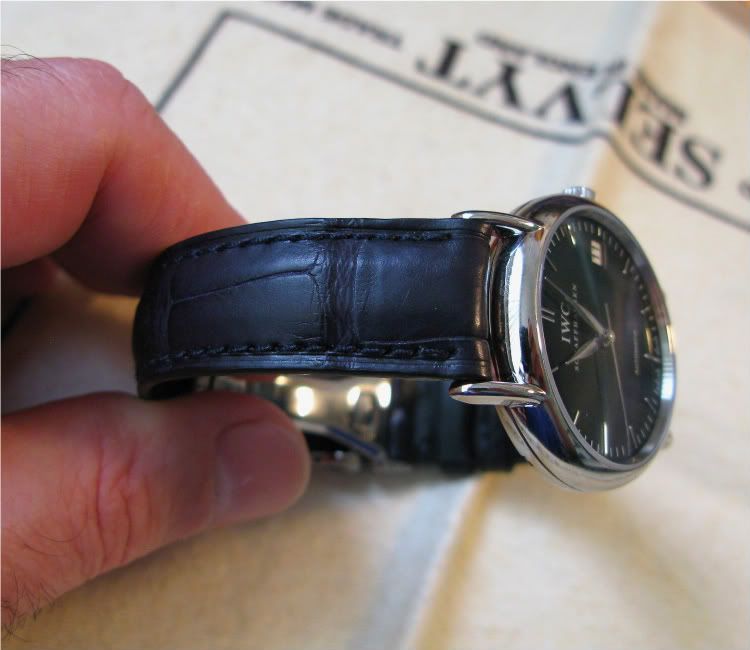 As you can see, the strap for the deployant is sized differently than the buckle strap so the claps sits evenly under your wrist.
Here's the horological equivalent of wearing two different shoes! :laugh: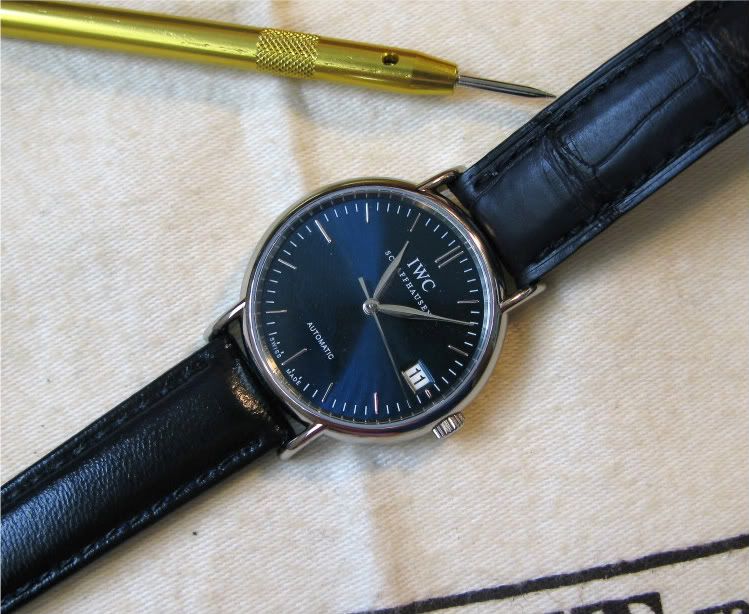 Enough fooling around - switching the other side: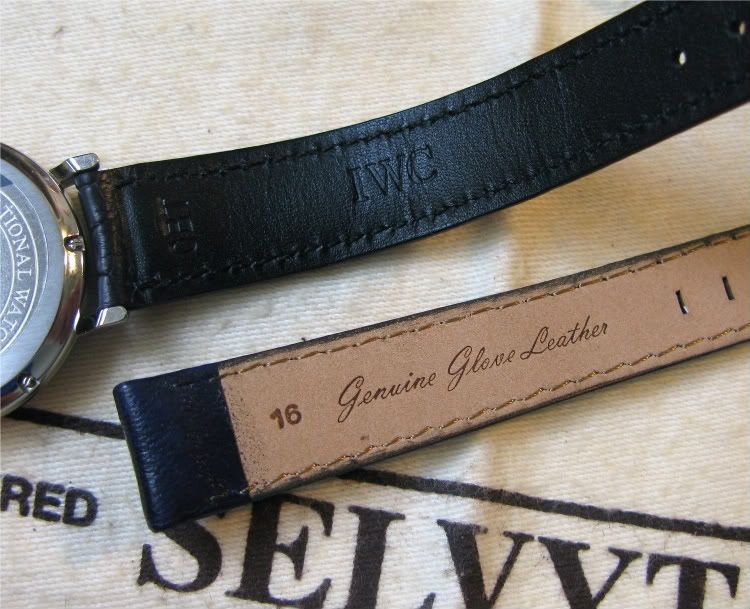 Looks pretty good. :thumbup1: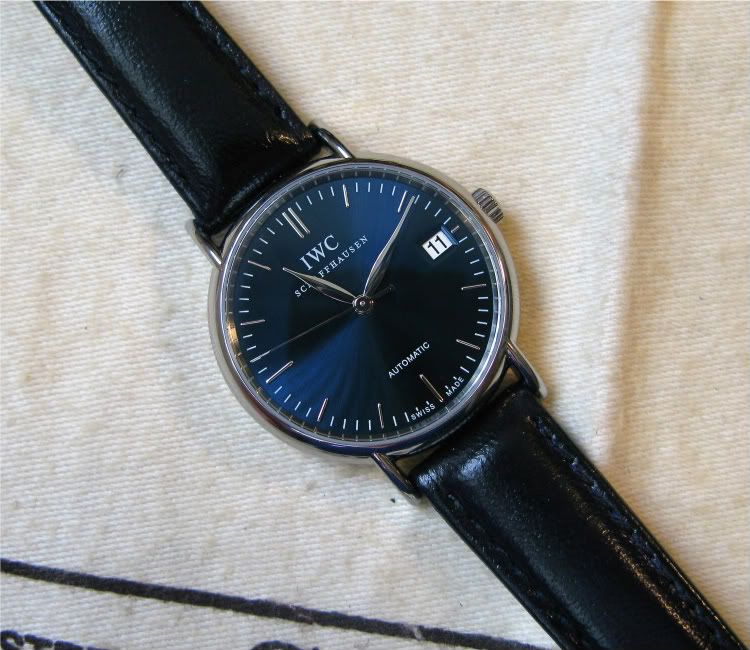 Putting away the OEM strap and buckle: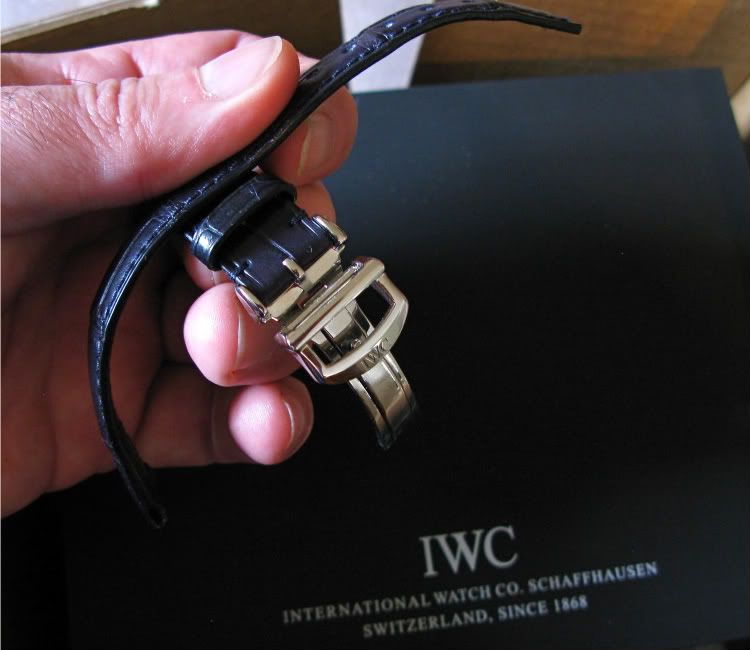 Okay, now I just gotta wait for the postman to bring the final piece. The doorbell rang a few hours later with the ss Portofino buckle.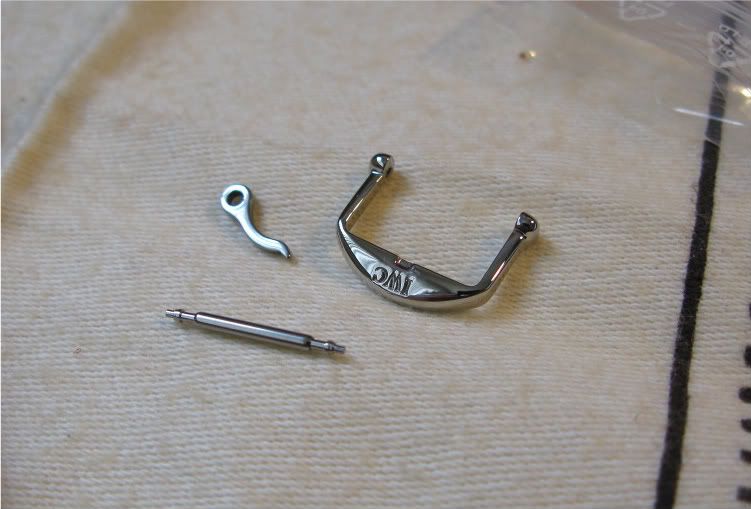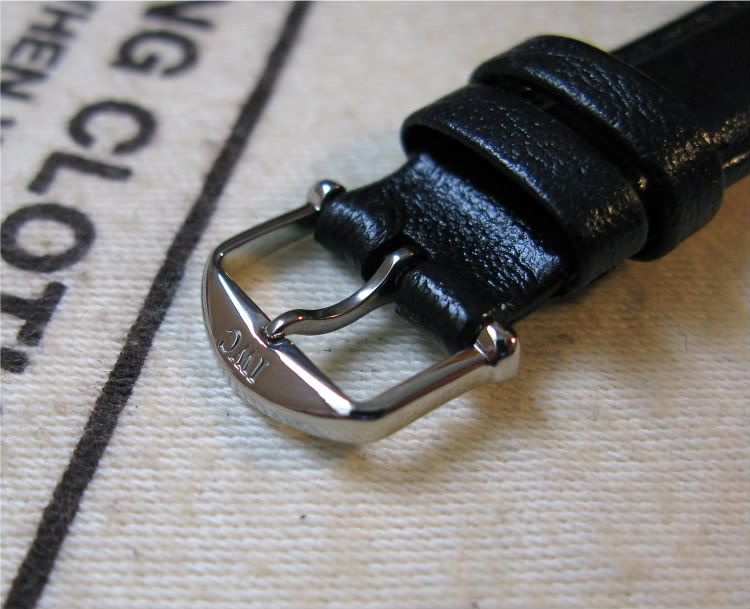 Ready to go!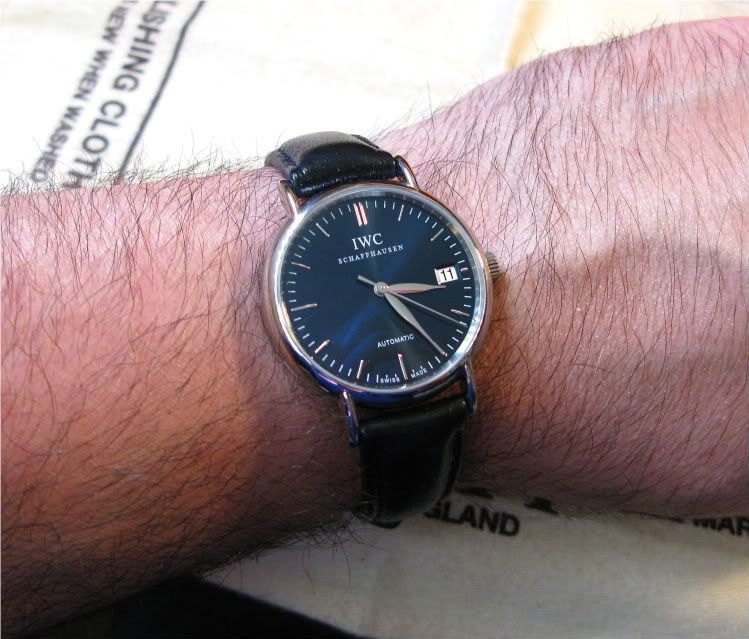 I know it's backwards, but initially I kind of like it. Worth a try for a few days, and I can always switch it back if need be.