Discussion Starter
•
#1
•
Put it another way, do you tend to wear watches of approximately the same size or take in a variety of dimensions?
I thought about this aspect of size last week. Our amigo Gee Jaay was saying that he had a preference for smaller sizes, the Speedy Pro probably being his upper limit. Gee Jaay finds 34 to 36mm as being eminently wearable finding solace in his Connie Anciens
and predicting a fashionable return to smaller dials.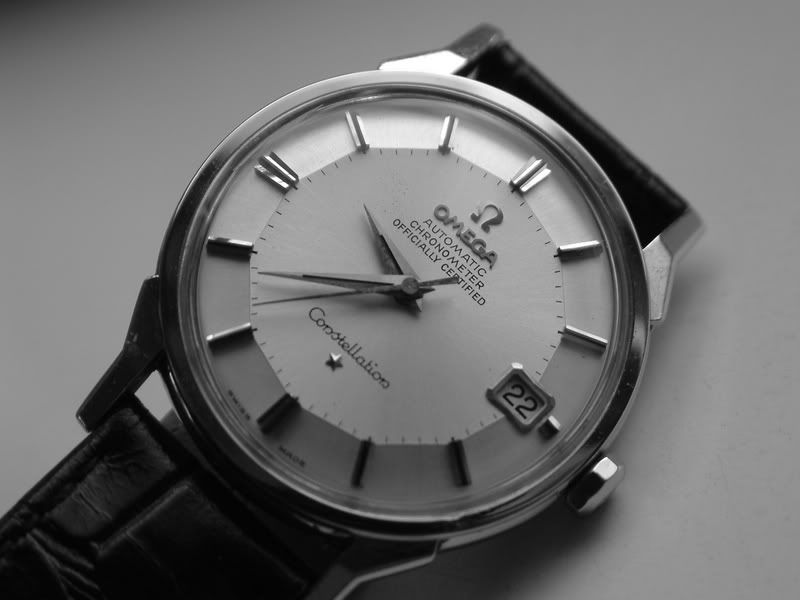 ​
I'd probably give a 34mm watch to my Godson :biggrin::biggrin::biggrin:
- only j/k pal
Then take Mr Inked, our latest happy owner of a PO at 45.5mm no less. Interestingly Mr Inked remarked that he went for the larger PO because the 'standard' size at 42mm would look small compared with his Bond chrono.
Their respective choices appear very clear cut. Gee Jaay not venturing larger than 42mm but will take anything suitable between say 34 and 42mm while Mr Inked definitely stays with 42mm and beyond.
The Trickster Dickster's 36 x 30mm De Ville Jumping Hour seems to suit him
​
despite his stated ability and indeed desire to wear a much larger piece such as the 49mm Railmaster,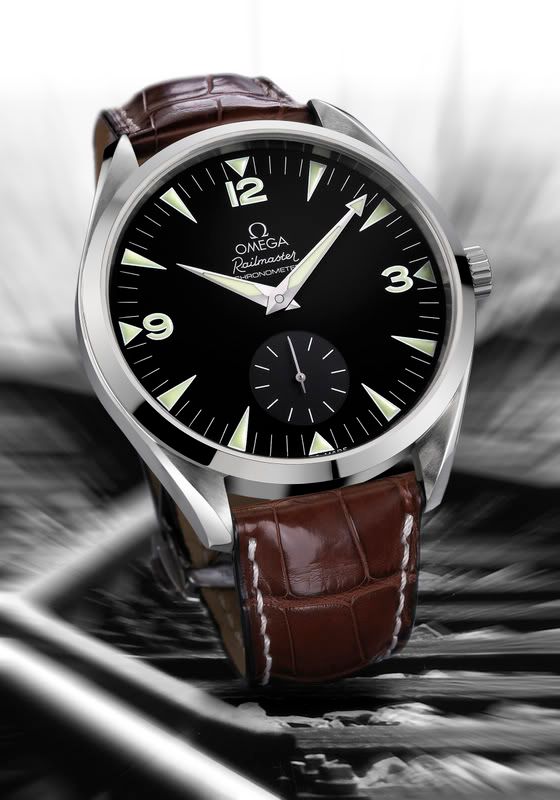 ​
The shape and style of the De Ville probably lends itself a degree of acceptability but he enjoys a wide range of watch / dial sizes.
My co-modding pardner at OMEGALand Mr Terry Diver I believe, stays reasonably close to the 42mm mark as do other folk here like Nunz and J!m. Sam enjoys a wide range, probably the widest amongst us all. I've tried a range of sizes from 34 to 42mm. My most recent small watch was the erstwhile De Ville Byzantium, which at 34mm square was just a little undersized. I too prefer nothing less than around 42mm.
What say you pals? Would you go for a wide range of sizes or do you stay reasonably close to home at a certain diameter?
Y'all be well pals and let's keep talking now :001_smile:

ZIN

Images courtesy of omegawatches.com, Gee Jaay, The Trickster Dickster