Discussion Starter
·
#1
·
Located at the ION shopping complex in Orchard district, this is the flagship (largest) *Panerai store in all of Asia. *So I won't be seeing anything more spectacular in Hong Kong, Japan, etc. *This was it and I was impressed. *Better than the Rolex, Muller, Omega, Hublot, Breguet to name a few. *But right on par with the IWC Boutique. *Rightfully so as they are Richmont family members and the patron experience is all about living room lounging!:cool1:
These model subs were everywhere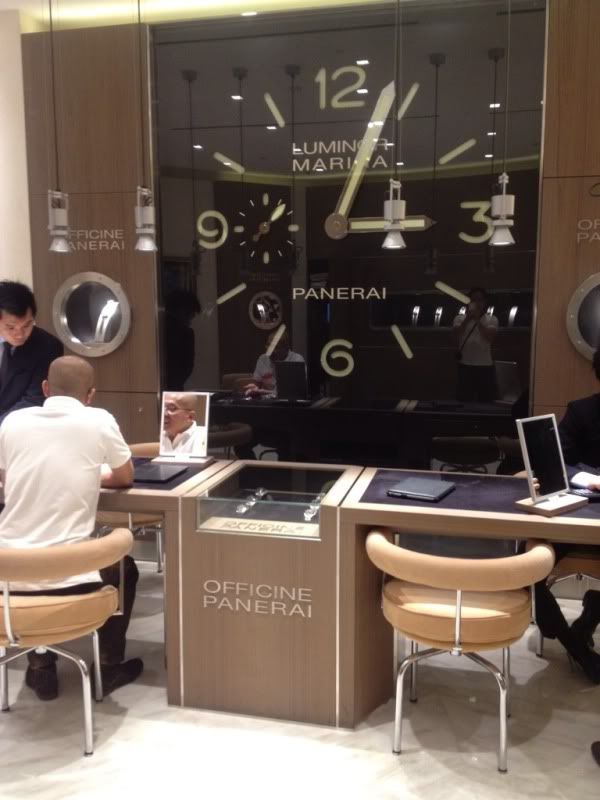 Staff showing some locals a few in house movement pieces*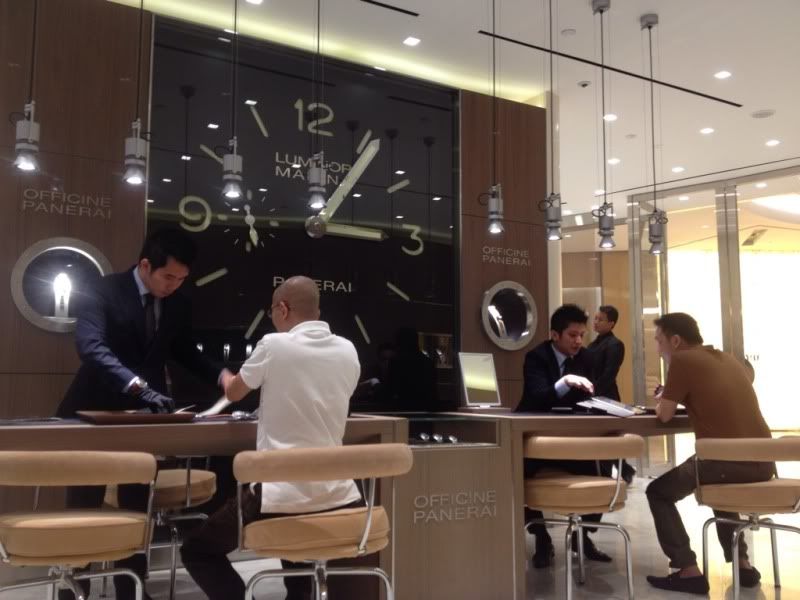 I overheard them ordering OEM straps so unfortunately I couldn't go over and watch them package up a new watch with Boutique swag thrown in. *I always get giddy whenever anyone makes a watch purchase.*:thumbup1: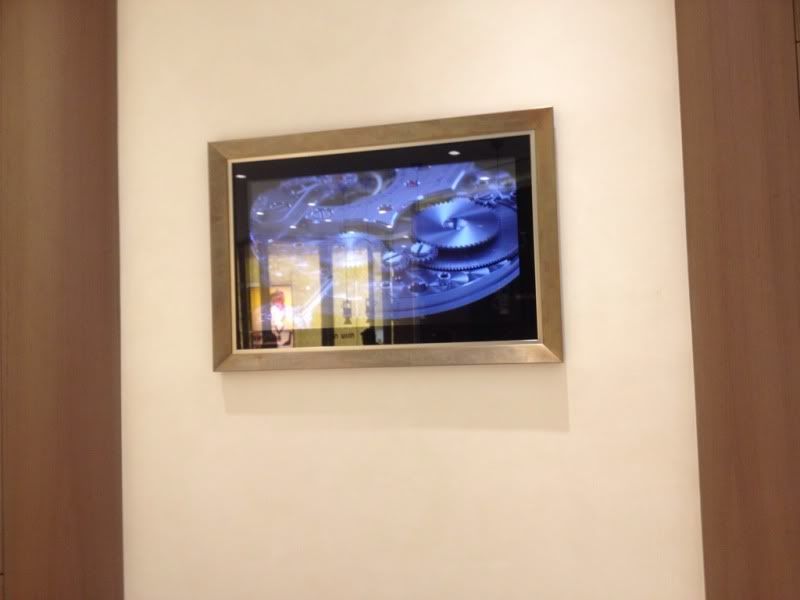 I watched some videos and flipped through the special edition catalogue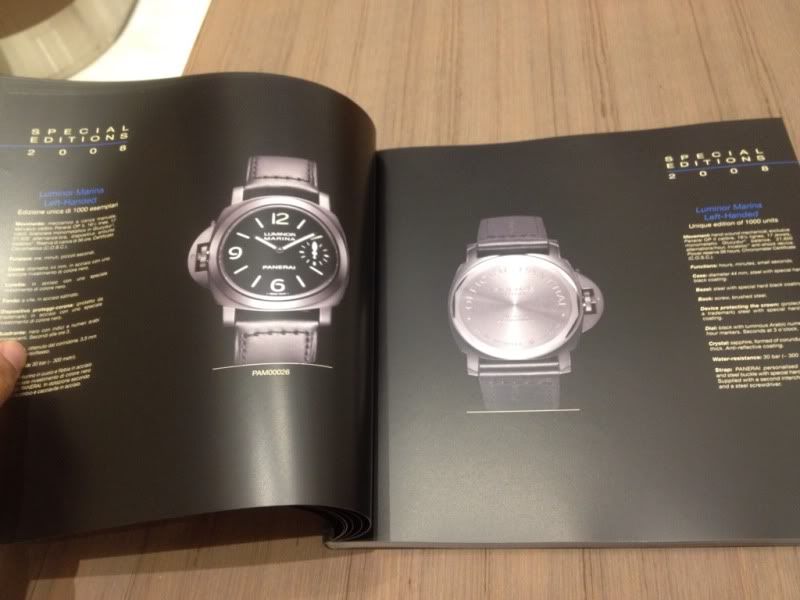 I'm pretty stoked that my host here in Singapore is going after a piece he has been eyeing for a long while. *Working a deal for a 26k in the USA. *
Massive collection of prints :drool: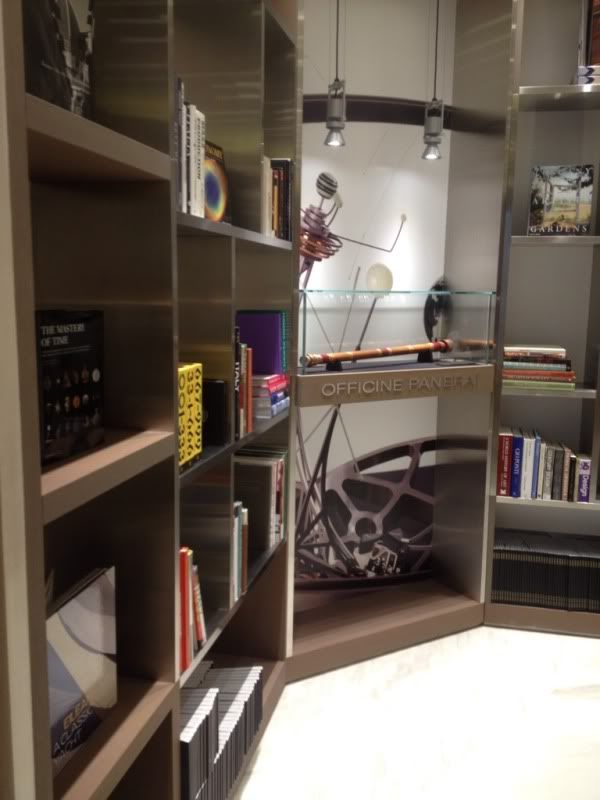 I had to take a closer look :001_tt1: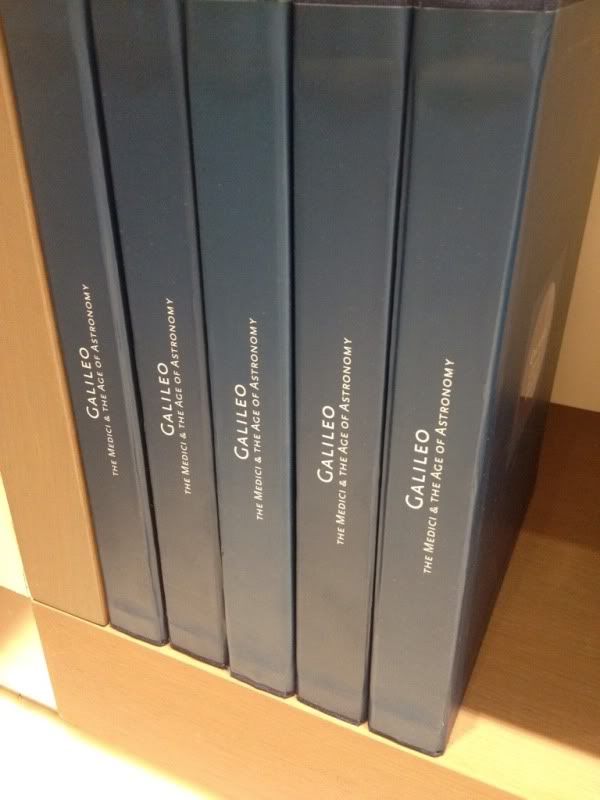 I remember a few of these were door prized at our Vancouveristi GTG i.*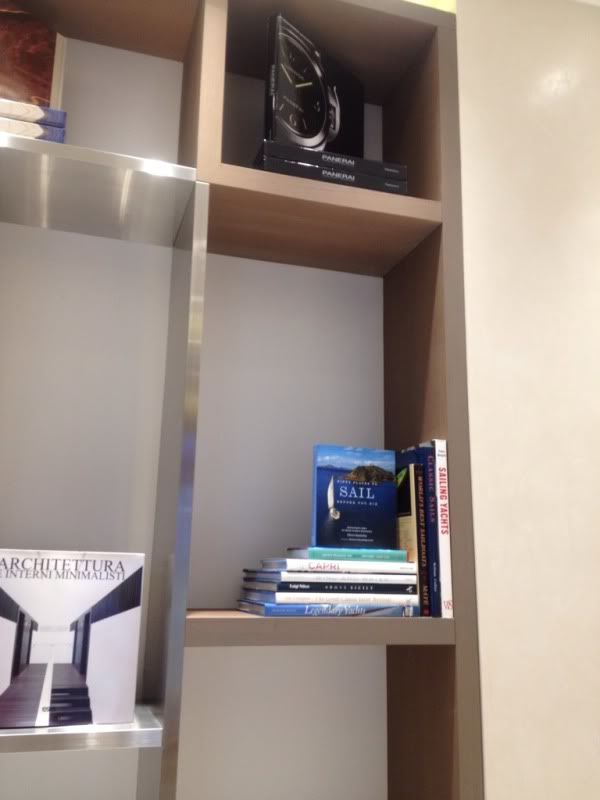 Feeling the PAM bug yet?
The back VIP lounge area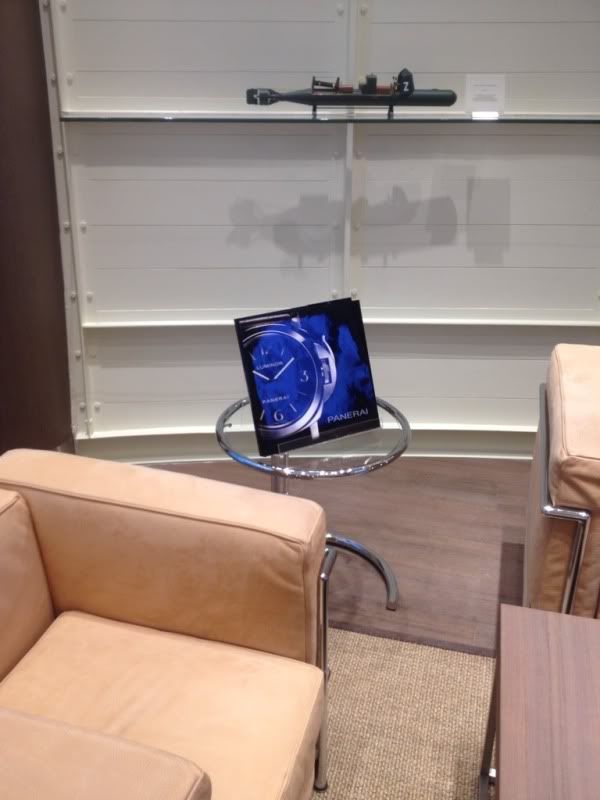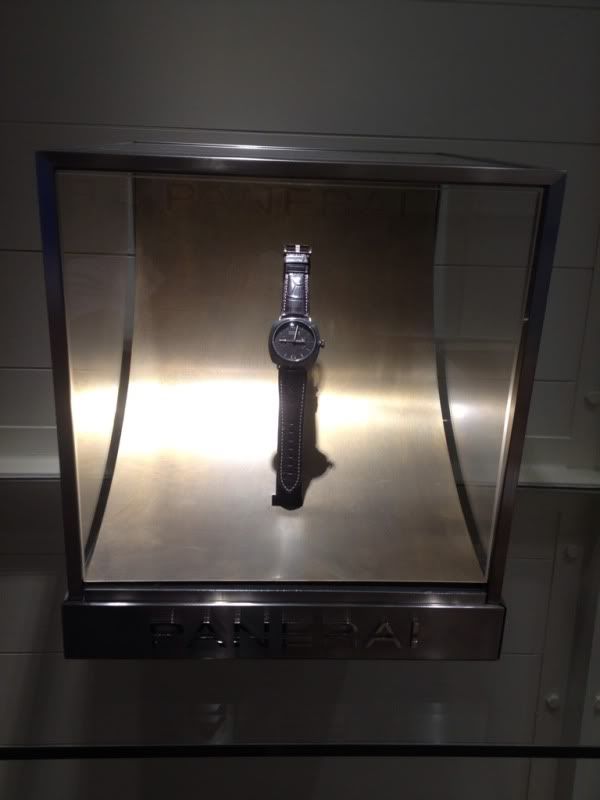 This must be a standardized case though. I've seen this on my Vegas trip to Torneau and it's pretty difficult to filter out the bright spotlight. *My camera couldn't focus in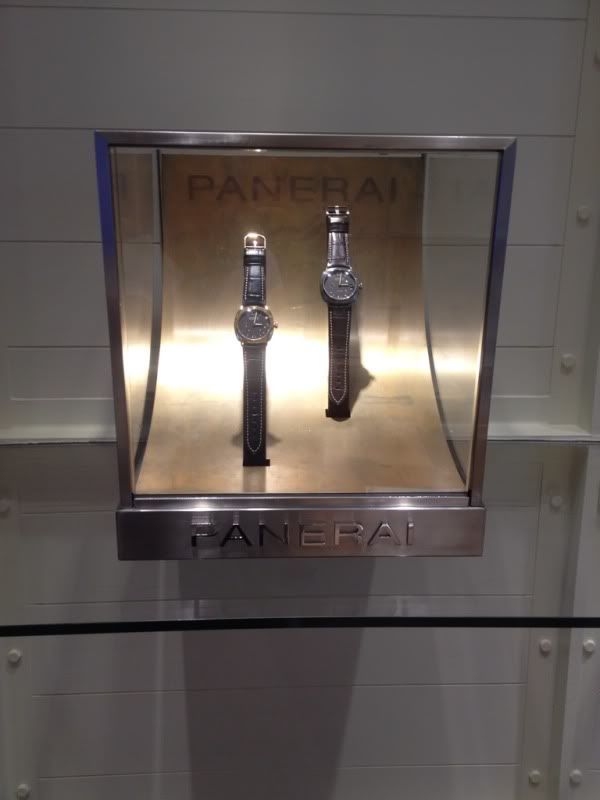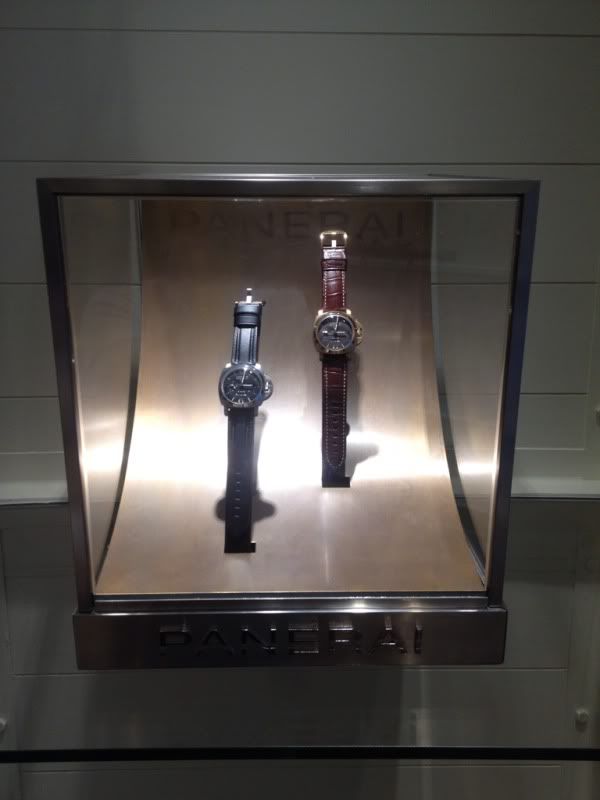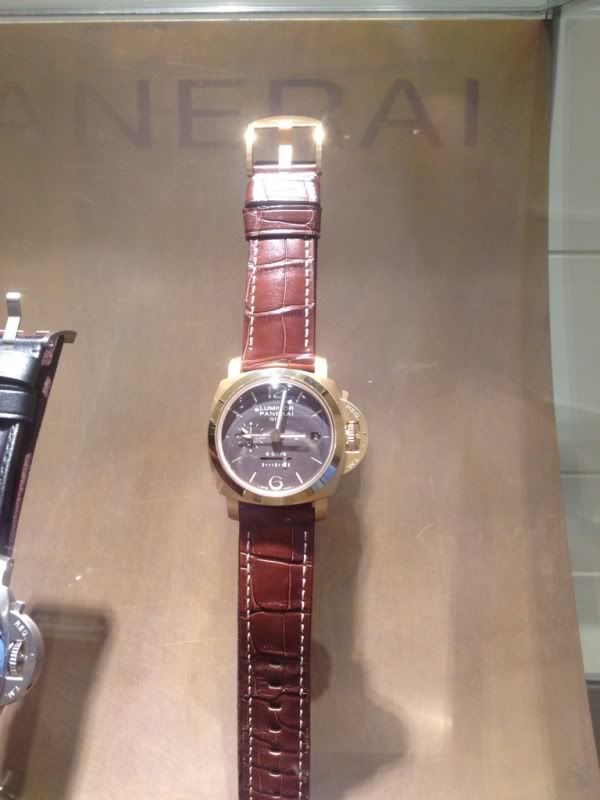 No composites or the LE390 I wanted to see. So this piece kind of stuck out at me. *Non purist DNA but I still like it!:001_smile:
Yes I rushed a few. I have to learn quality over quantity even to this day. *Tomorrow in HK will be a total challenge of my senses.*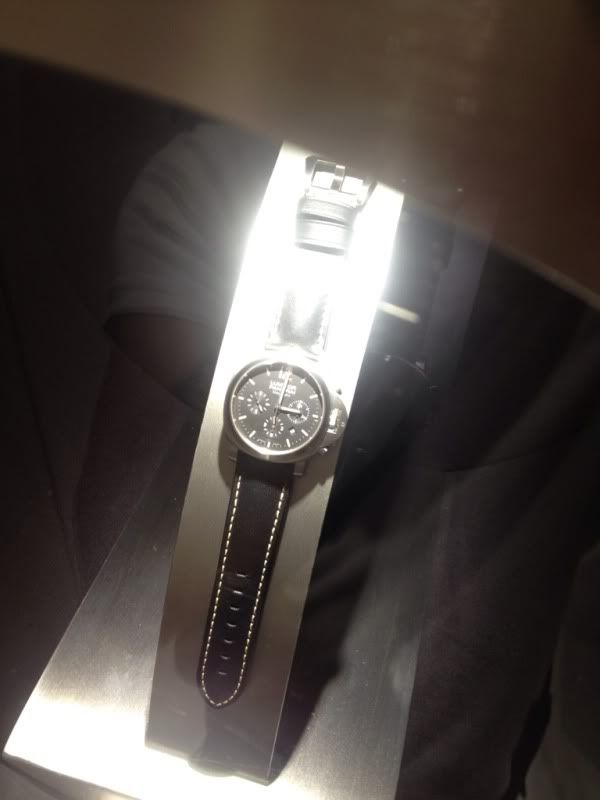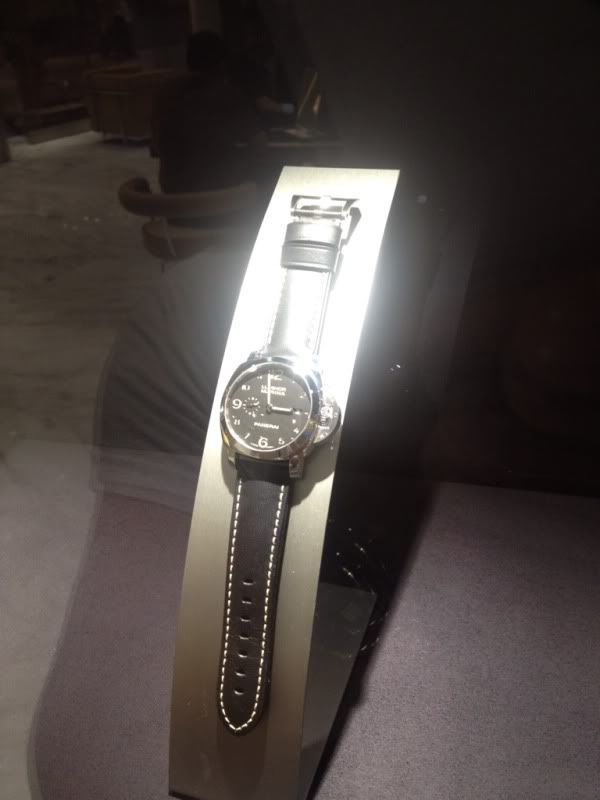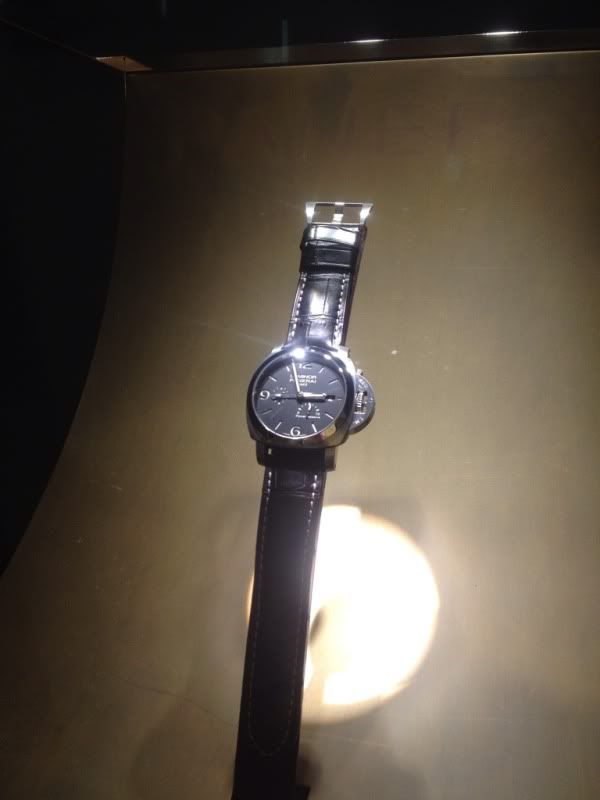 I missed a lot of other pieces & I *was just gracious that I could take pics non stop in the store. If you ever come by this way I highly recommend this visit!
Thanks for looking and hope you enjoyed.*:biggrin: