Discussion Starter
·
#1
·
I've been slacking off, I'm sorry!
Recently I've come across some pretty cool watches, but I haven't been posting them since I was busy.
Well, now they're all going up in one fowl swoop! Hope you guys don't mind my sucky pictures :001_tt2:
I'm trying out a new camera, and yes I know it looks yellow. Thanks to a crap desk lamp.
First up, the Longines
Price Paid - $35 (came in a lot)
I gathered that it's from around the 50's, it's white gold filled and the gold fill seems to be in very good shape. The dial is a cool black, which I haven't seen. The bezel is under the crystal, which is pretty neat. It runs well, the movement is a 17 jewel and very clean!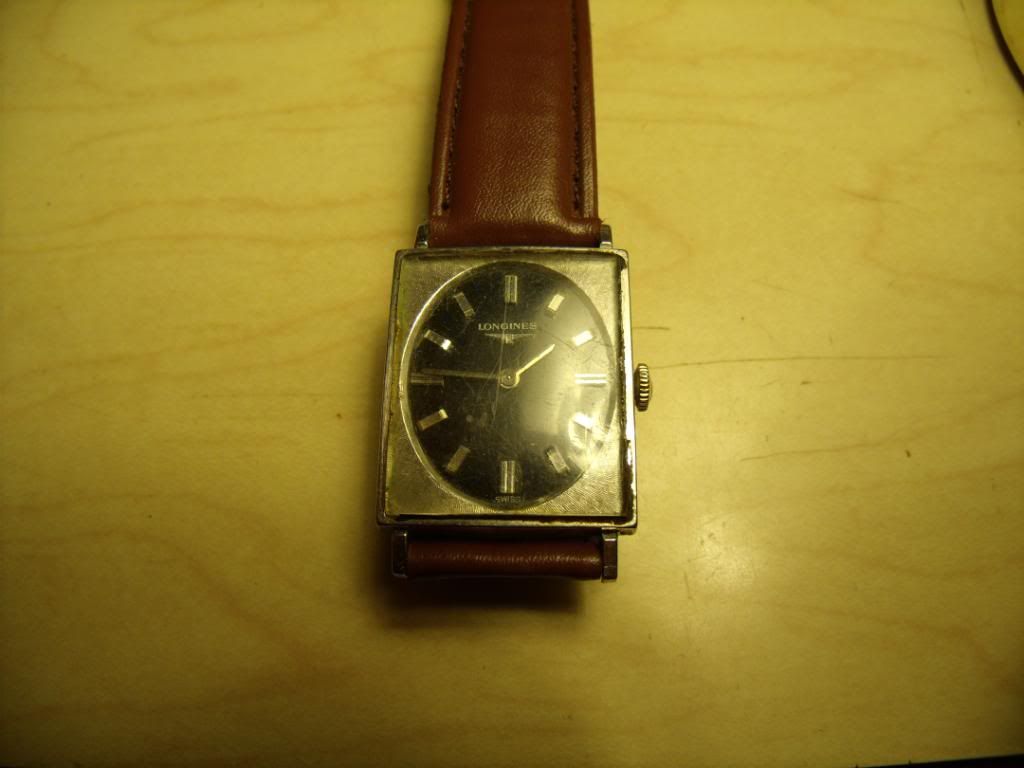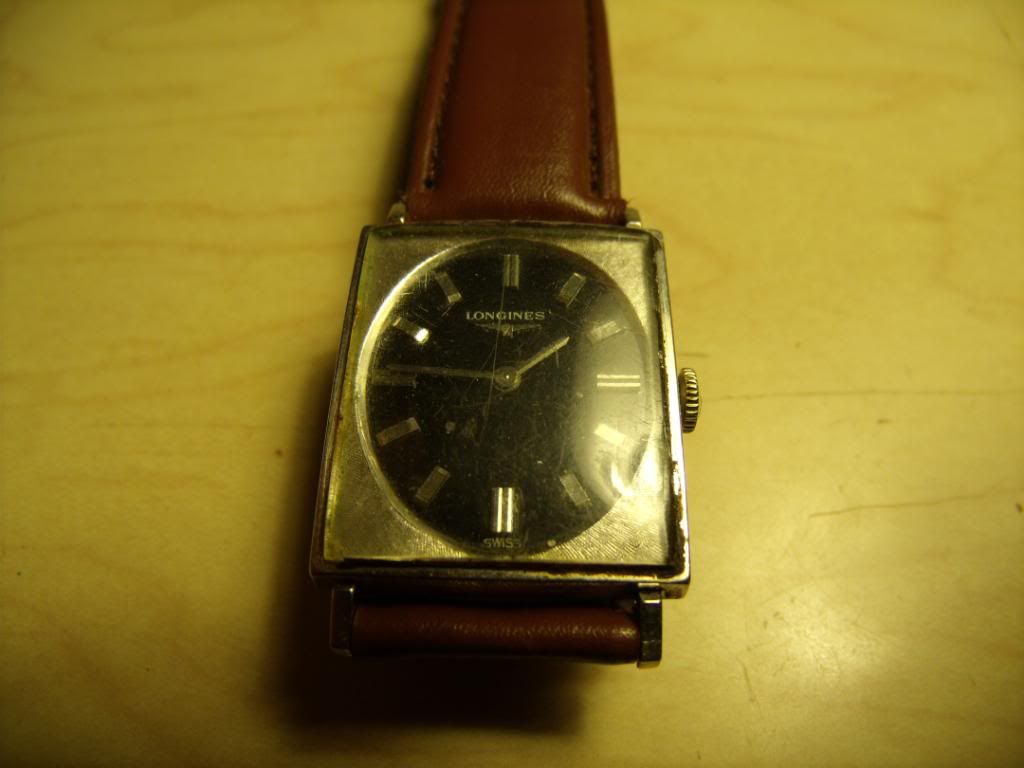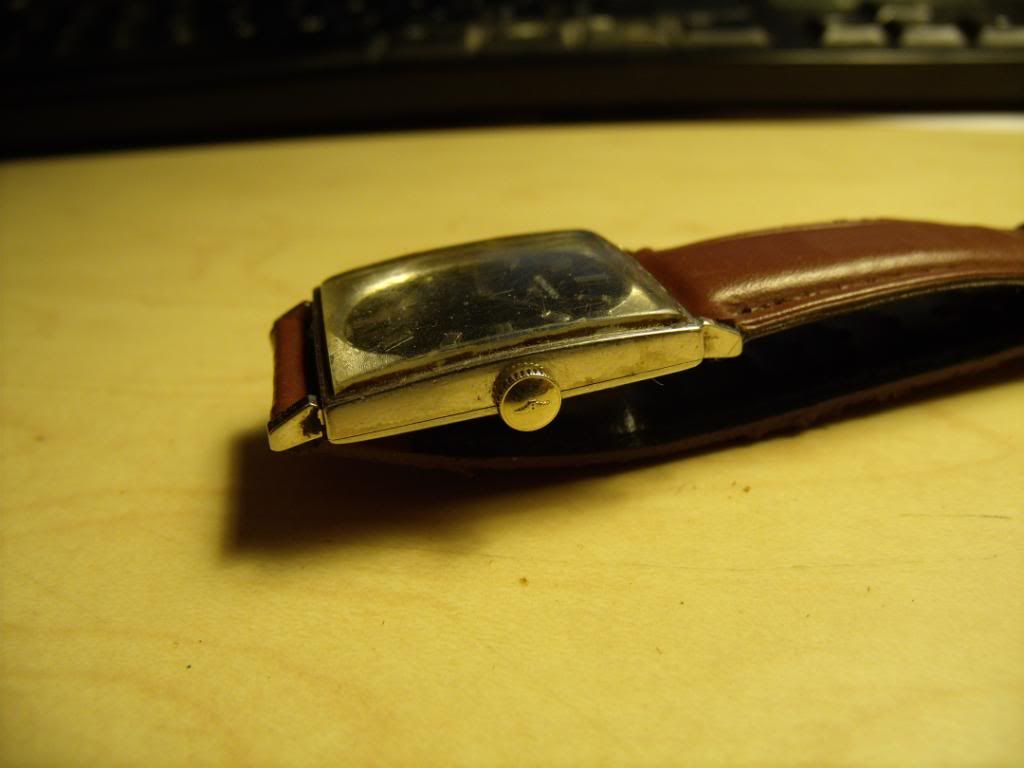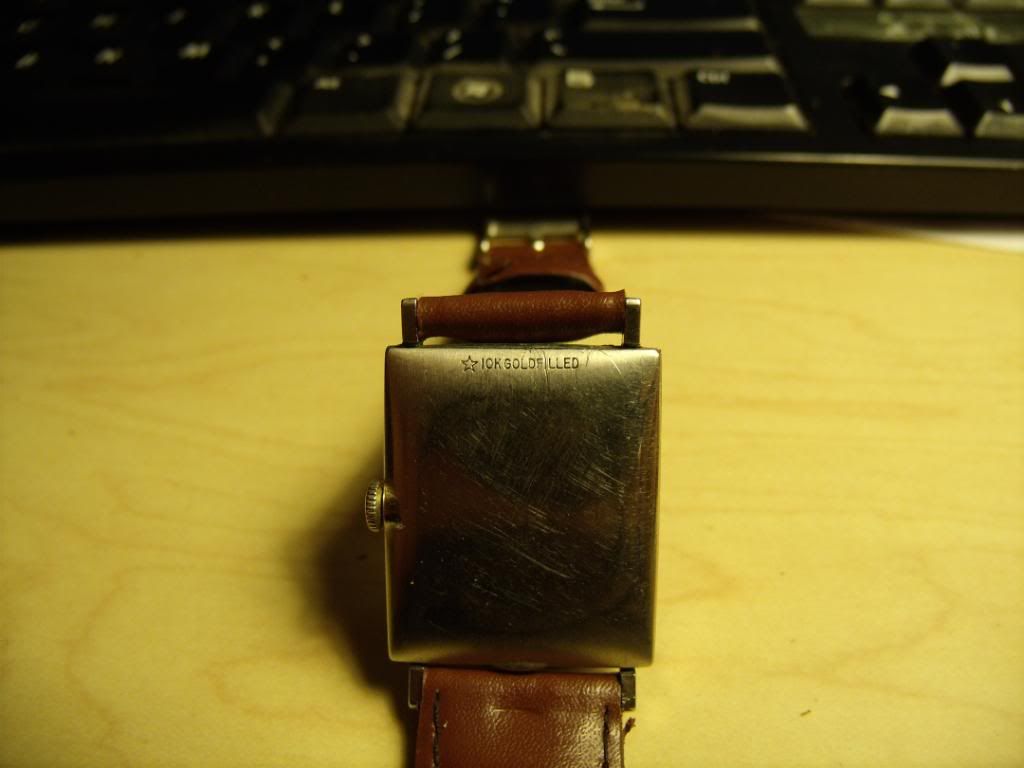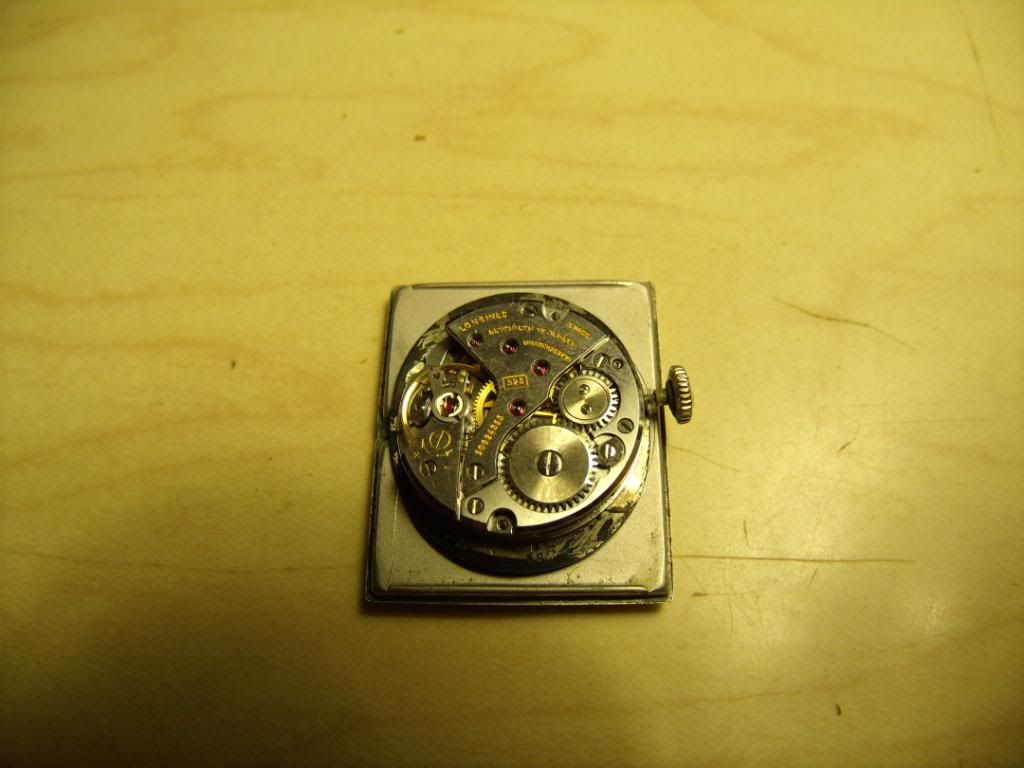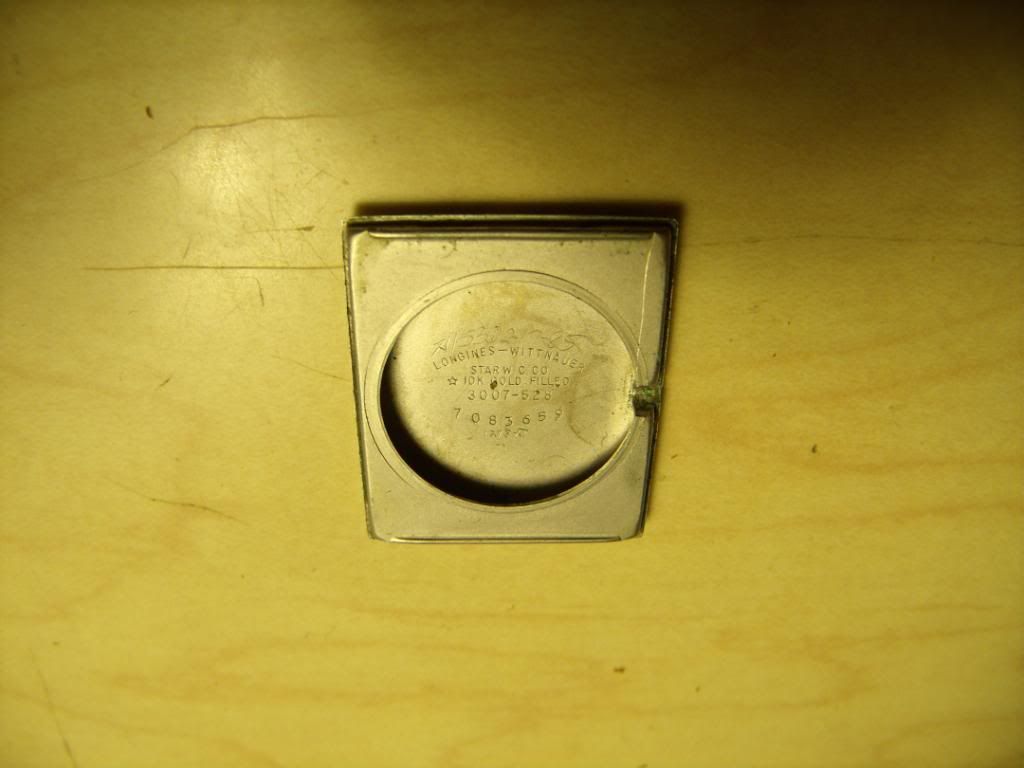 Next, a stainless steel Bulova automatic.
Price Paid - 6$
This one's a cool one! No crown, but it works ok, you can wind it by moving it around, and right now it seems to be running.
The dial is cool! I didn't notice it until I bought it. It's kind of a faint hourglass shape, when you get it just right it looks amazing!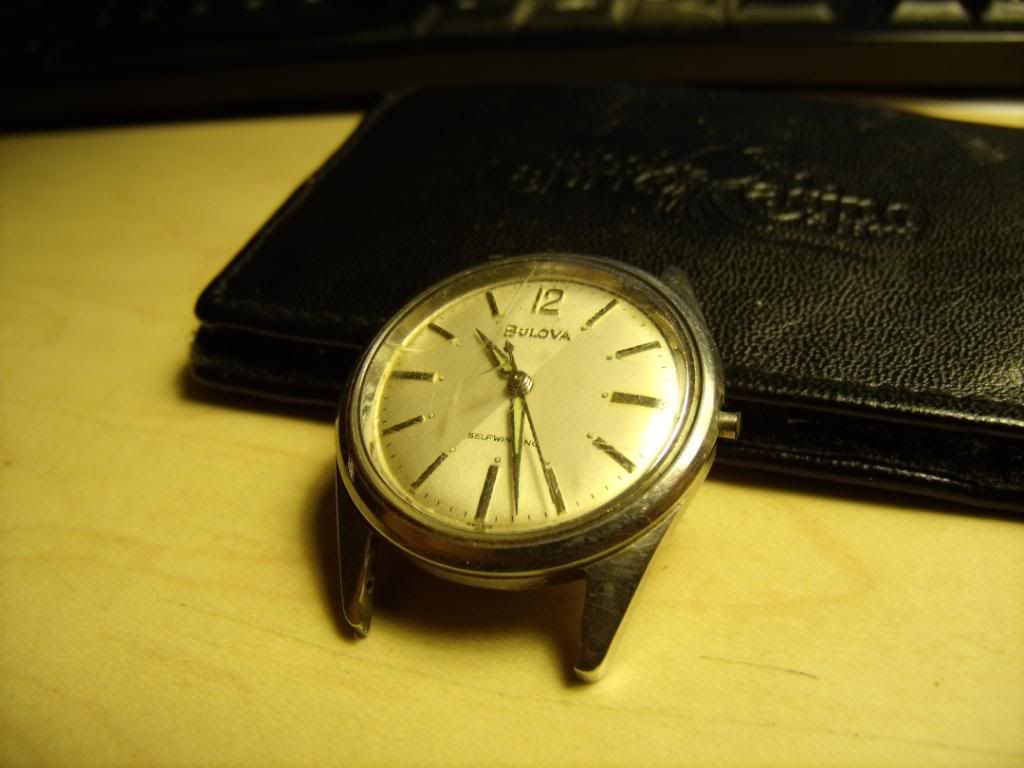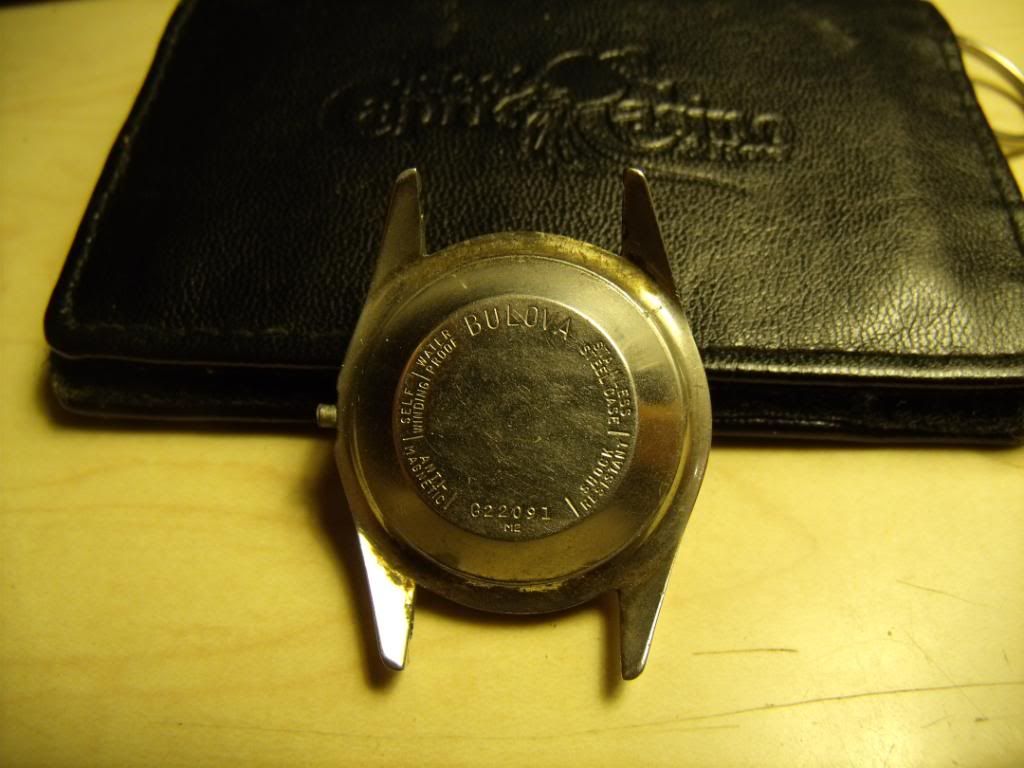 Next up, a Wittnauer '2000' calendar watch.
Price Paid - 8$
This one caught my eye immediately! I haven't seen a complex watch like this in a while. It runs, but I'm not sure the date function is working all the way. It needs some TLC, the plastic crystal is cracked. But I think it should shape up nicely.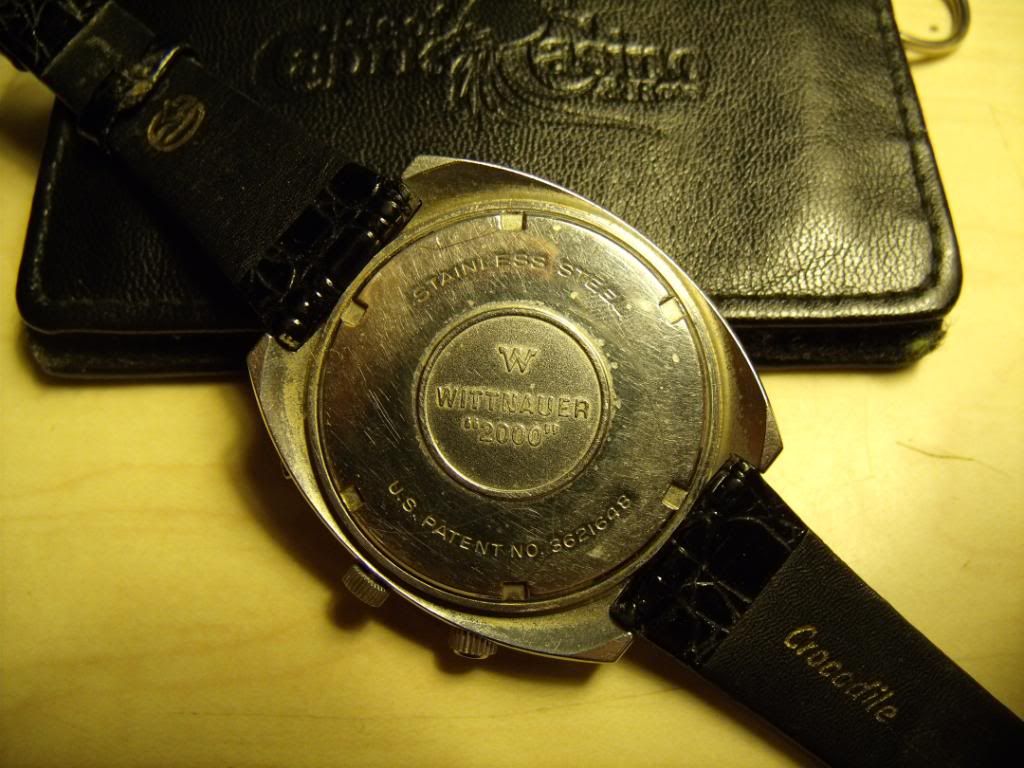 Next is another Bulova Automatic. 1960's like the one above but this one has some cool bezel work and is gold plated.
I didn't buy this one, I'm just looking it up for a friend. She paid 30$ for a lot of ladies watches and this one came along for the ride.
Again, it works, stunningly well actually. It's been a week and it's keeping **** good time.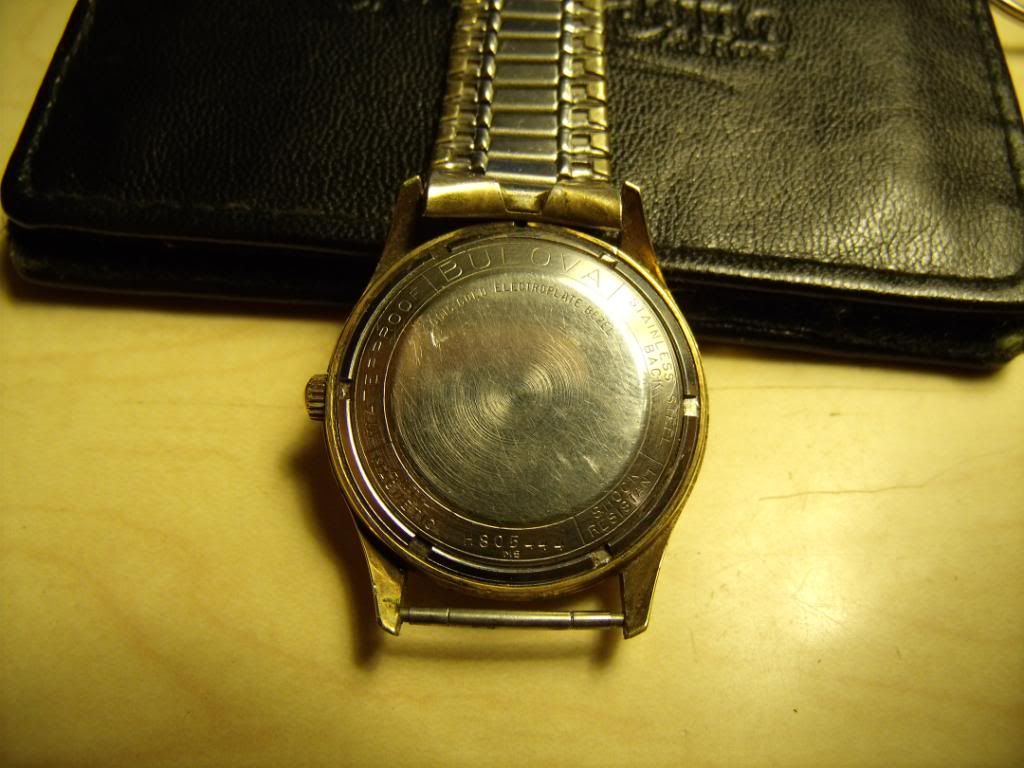 Last are 2 'railroad' watches.
Price Paid - 5$
Both probably from around the same time, one is a Bulova Accutron the other is a Citizen. They both have their original bands. I don't know if they work. I'll probably sell them together.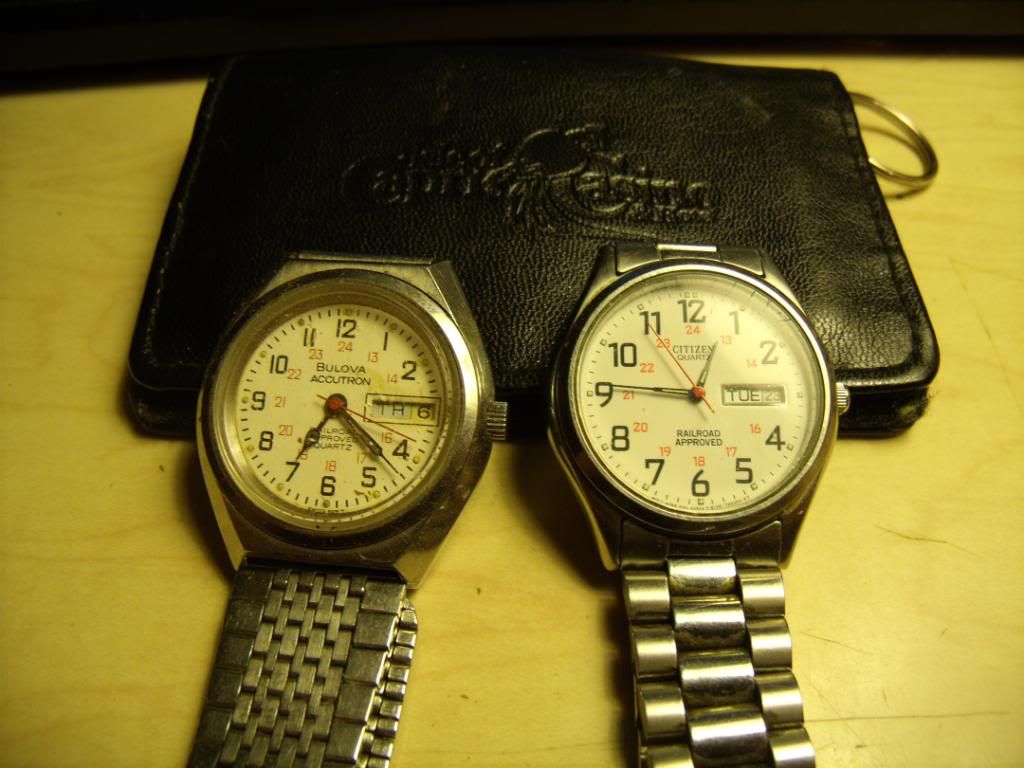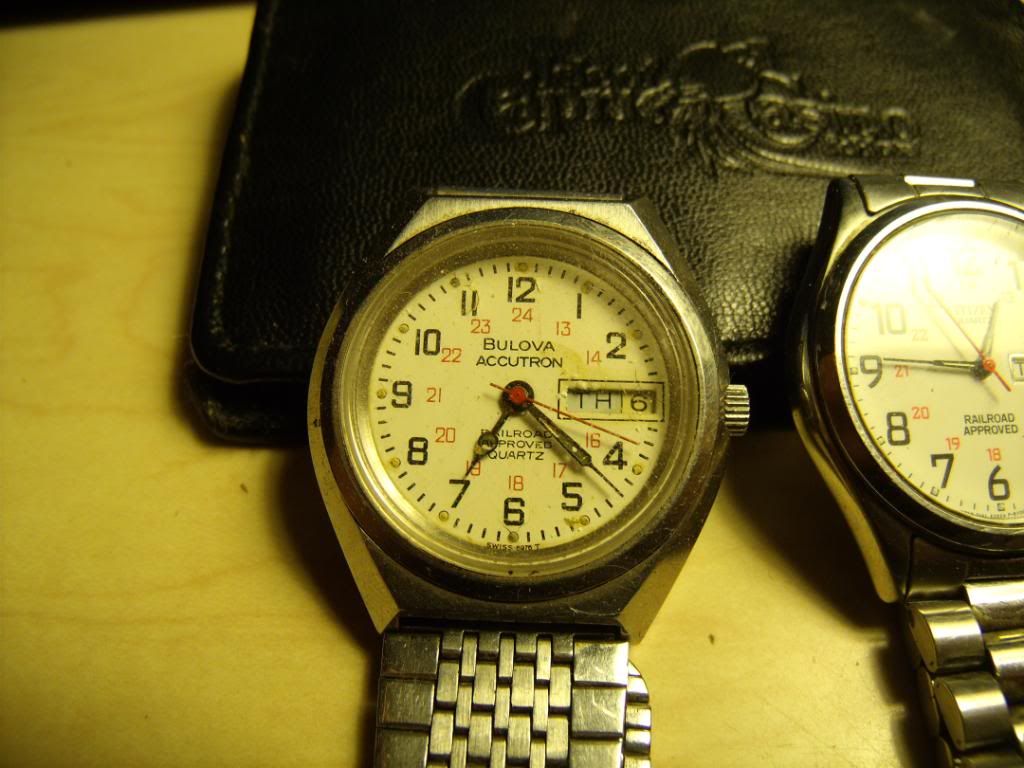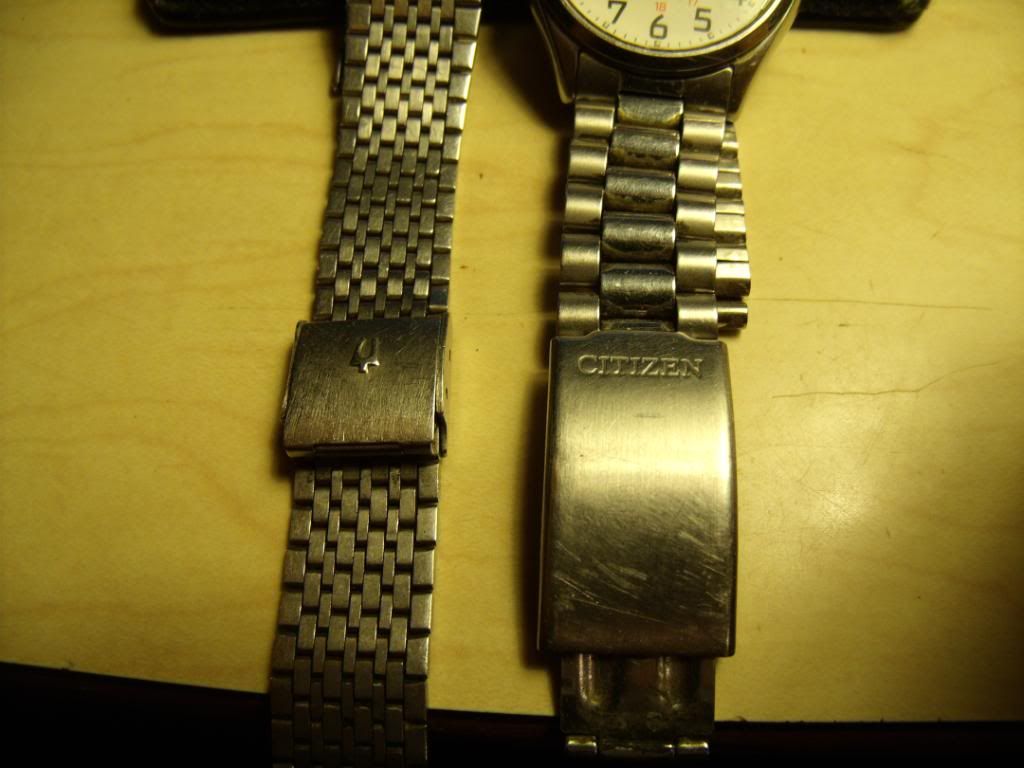 That's it for now! Of course, the usual stuff is always welcome. Info, prices, date are always handy!
Thanks for looking!:thumbup1: