Discussion Starter
·
#1
·
Vintage Watch Books&Ref. 'The Priceless Possession of a Few' Collection from Estate
I recently purchased a large collection of books from an auction of an estate.
The total number of books is around 150, about 100 of them are about watches and such.
The collection is a mix of price guides, manuals, history and other things. Ranging from American, to Swiss, to German and even English watch making.
Most of the books are from the 1970's-1980's, but there are some that predate that, into the 1950's and 1960's. Some of the books are in German or Swedish.
I'm making this thread because over the next few days, I'll be posting bits and pieces of the collection. I think there's some gems in there that could be very useful to the watch community, I just need to know which ones. Some I'll keep, some I'll sell; I haven't decided which yet.
I can't scan them all in, but I might try to scan a few in if need be.
Of course I have to consider making a profit. I spent about 140~$ on all the books, so it would be nice to make some dough back while keeping some around for me.
Anyway, here's the immediate ones that caught me eye.
The two pocket watch books are from the 80's, they contain price guides, part numbers, movement names ect.
The box might be a Rolex box, I dunno.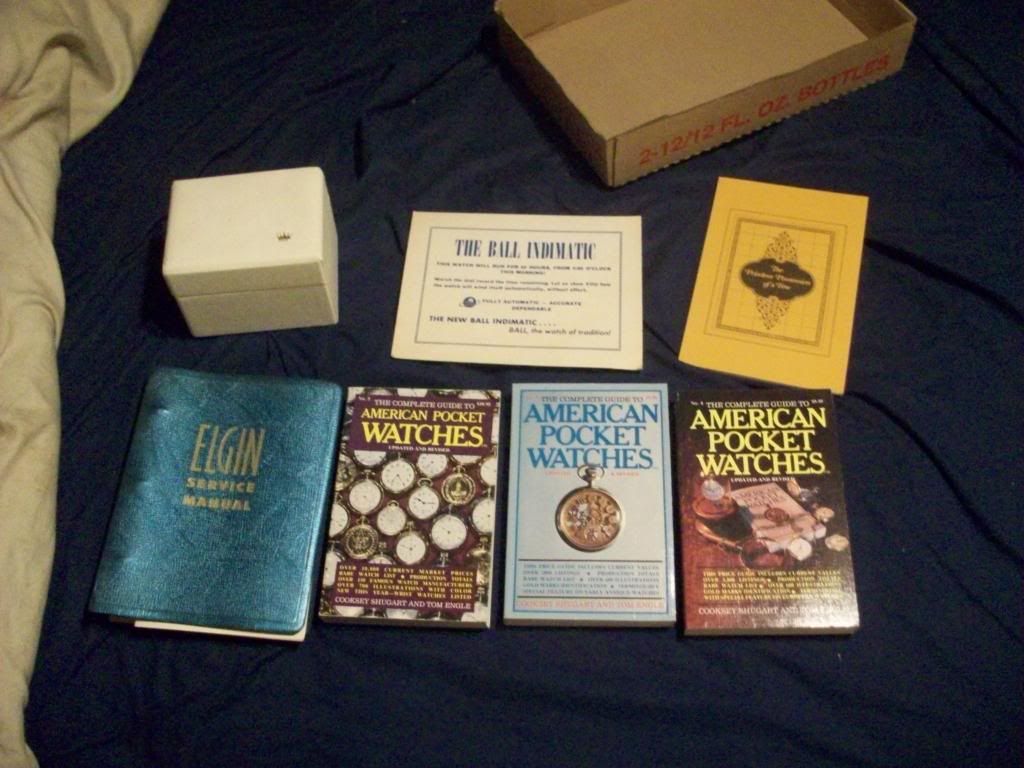 The little Ball watch is a cardboard sigh, I'm not sure what to do with this one.
First is an Elgin service manual from 1958. There's also an addendum of sorts, Elgin sent this watch guy some new pages for some new watch in the 1960's. I'll probably scan this one in on another date. It's in great shape overall.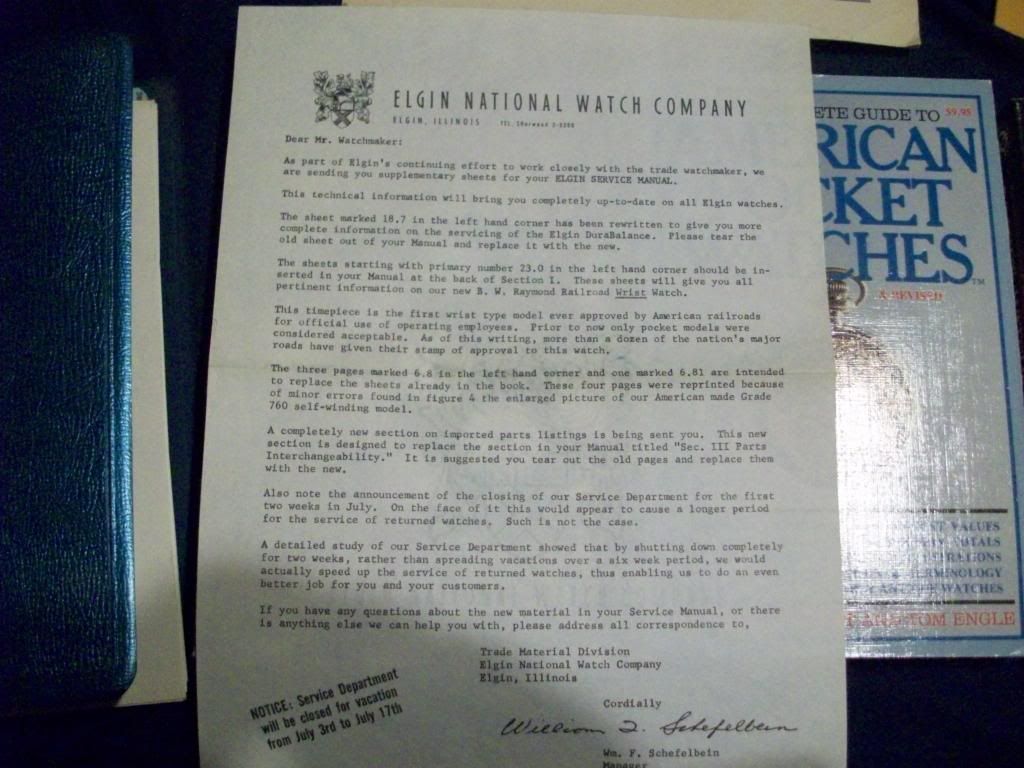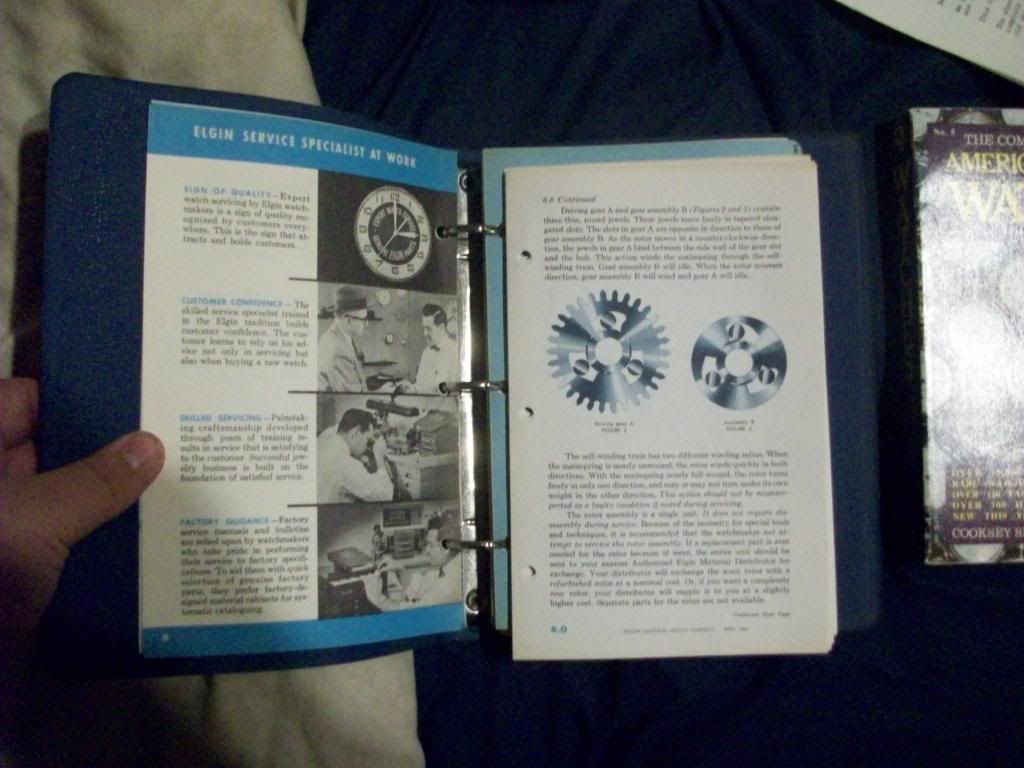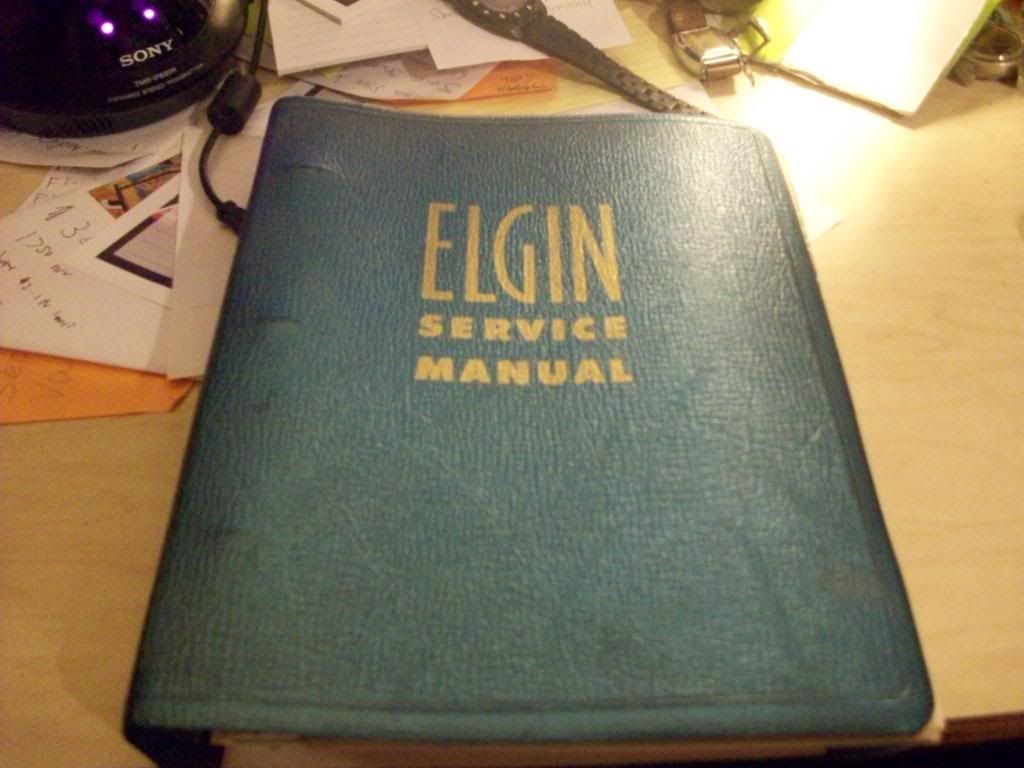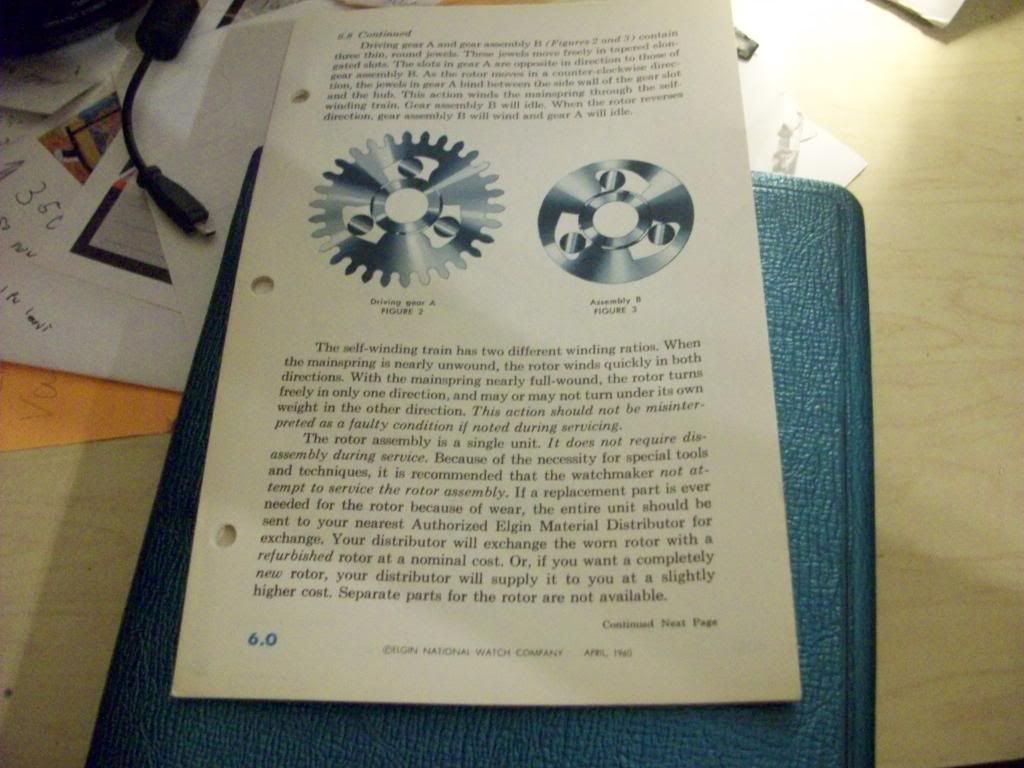 The little yellow book is really interesting. It's apparently the history of the Gruen watch company. First edition it seems, but there' no series number or copy number. I did a little bit of research and I can't find that many references to it. One guy mentioned it's one of the best history of Gruen watch co.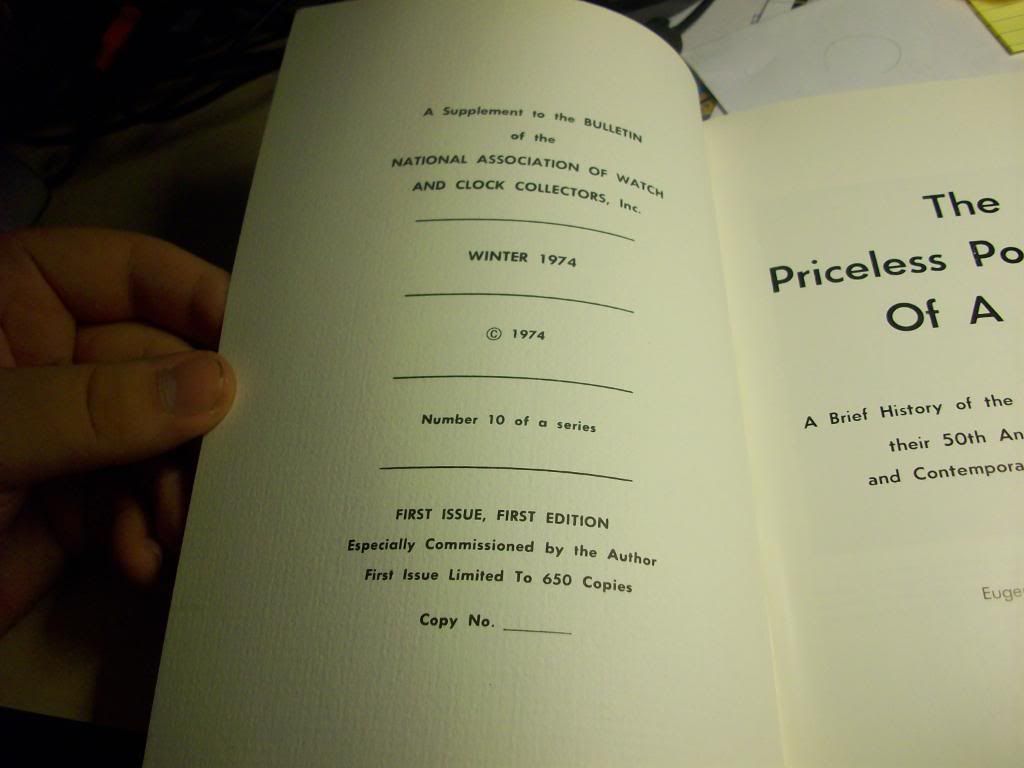 Thats it for today, I'm tired from hauling all these books home. I'll post more in a day or so once I go through them all.