Discussion Starter
·
#1
·
Vancouveristi Panerai Mini-GTG Report
April 28th, 2012
A few no-shows because of family commitments. But we still managed to pull off our second consecutive Spring meeting. Weather was not suitable for the patio but inside was full of great food, drinks, watches and talk. Arghh, who am I kidding? The group of us griped about the 1st place Vancouver Canucks losing in the first round of the Playoffs?!?
As I write this now, we are the ONLY team to beat the Los Angeles Kings (11-1) this post season! ;p Go Kings!! I gotta rep all my California friends and I have a lot of them I owe thanks to in my watch hobby!
Thanks to Kevin, Gordon, Wade, Sam, Wilson and Lia. Instead of "door prizes" we just made sure everyone walked away with watch related Schwag!
On to the pics....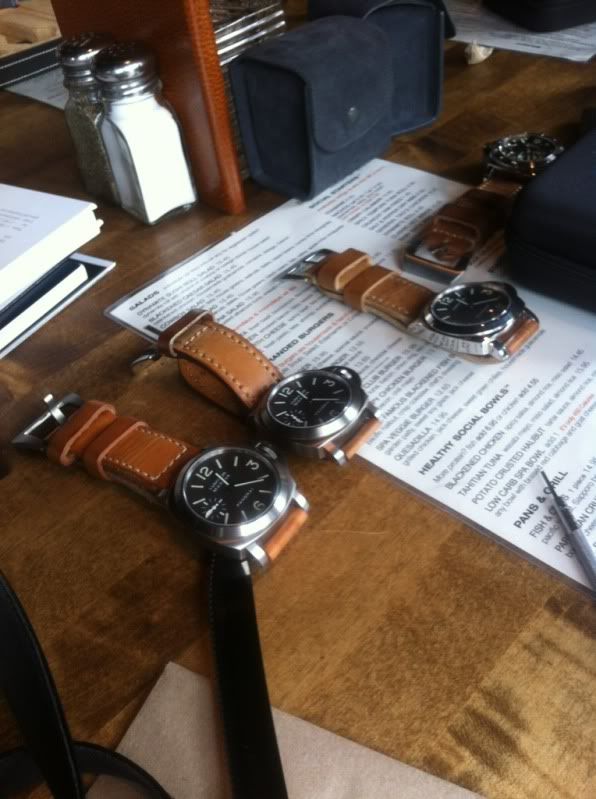 Some of the Historic Luminor PAM's in front of me.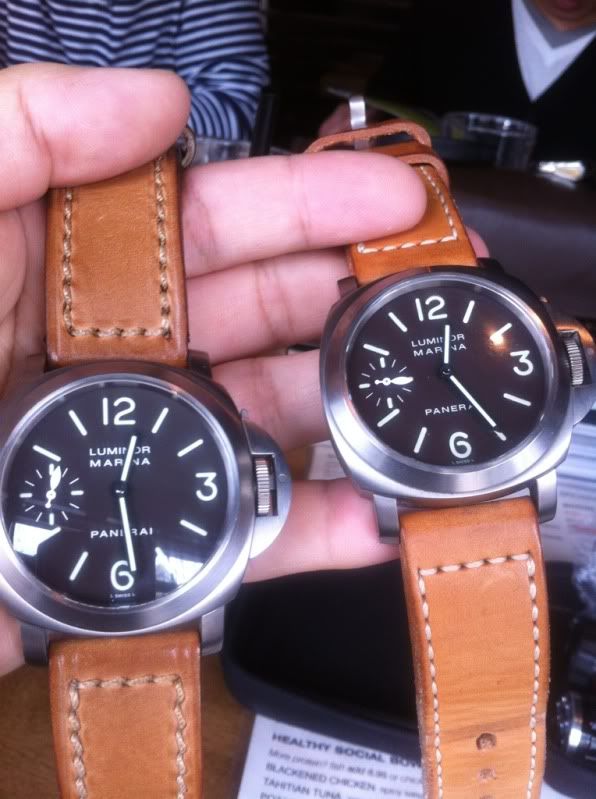 Sam & Wilson's two identical Titanium Models?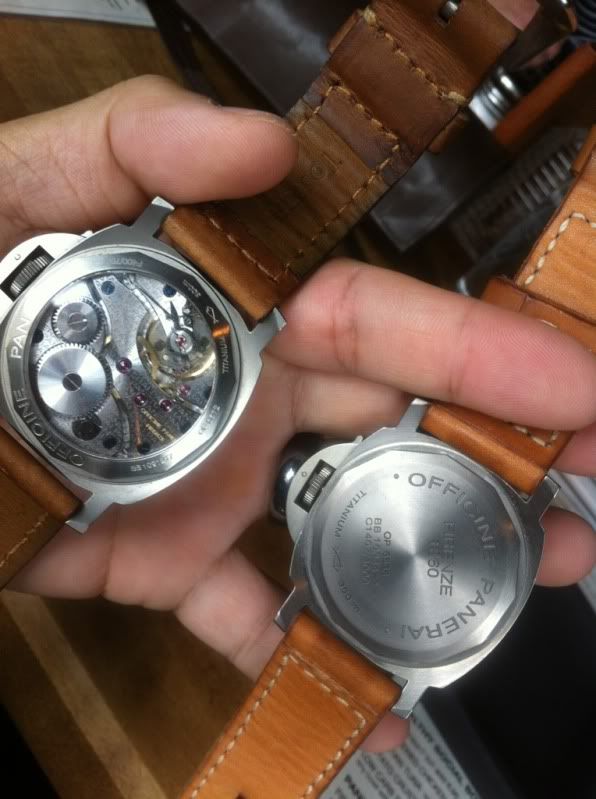 Nope, One clearcaseback with engraved plates and bridges on the movement and one solid caseback.
Wade's Pepsi GMTii. Very silky on the wrist so I wore it a good 20 minutes while Wade had my Yachtmaster on, this classic bracelet made me miss my Exii. I can't remember if Wade had his 232 47mm RAD? I hope to see it next week when we meet up again for a Mini-GTG here in downtown. The weather has been amazing since this semi-rainy day back in April.
The 47mm 372 of Kevins. Hmmmm, how does this look/feel with my arm stretched out. Way more comfortable then the 44mm 1950 case? As I tried on my wishlist PAM359 last month in Vegas and could not warm up to it on my wrist. Looked like I was wearing a bowl sink. The best fitting watch I tried in Vegas was the new ExII and a FP Journe Sonnerie.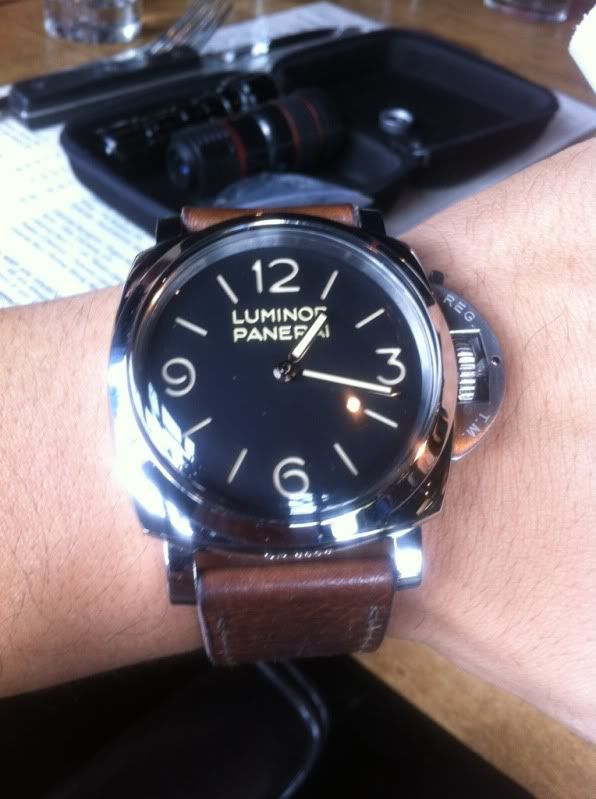 The sandwich dial. What a sexy beast! At 47 mm, this is the monster PAM that all the Paneristi want to get their hands on. Between this and the 44mm Boutique Edition 390 that is. This one significantly more expensive and harder to pull off though. Check out my 7.5" wrists. But almost no Popeye forearms on me. It's owner Kevin can definitely pull this off though! I know one other local buddy that waited a long time from the single PAM AD here in Vancouver and he also has the proportions to wear one, Kudos. I wonder if there could be a hybrid 372-390 one day?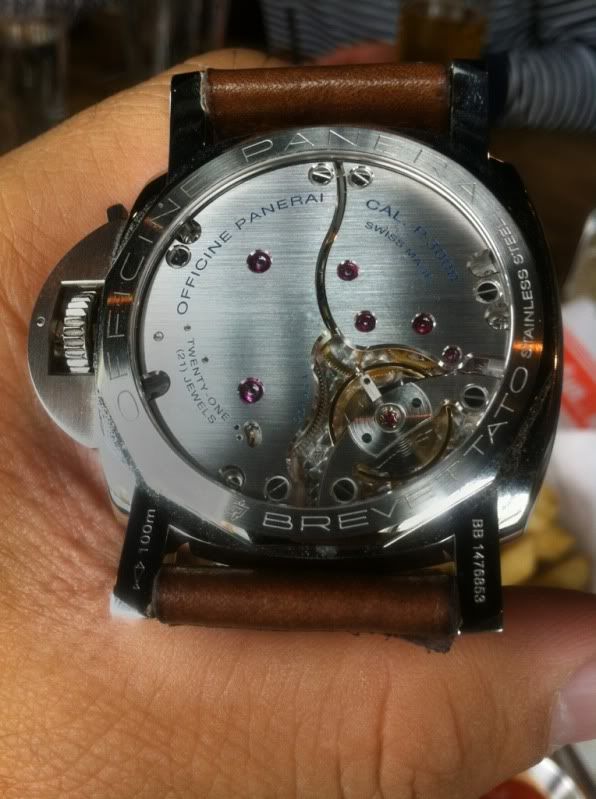 Back of Kevin's 372
This is a very well cared and beautiful collection of watch straps brought by Sam. I would guess that all the heavy hitting Strapmakers were on display here. Different cuts, thicknesses, materials, you name it. I'm only just beginning at this craze. As I pulled off a Kain Heritage purchase yesterday for my unofficial incoming PAM.
Sam's white dial 103
Hublot Big Bang
Wilson's Big Bang SS/CF on bracelet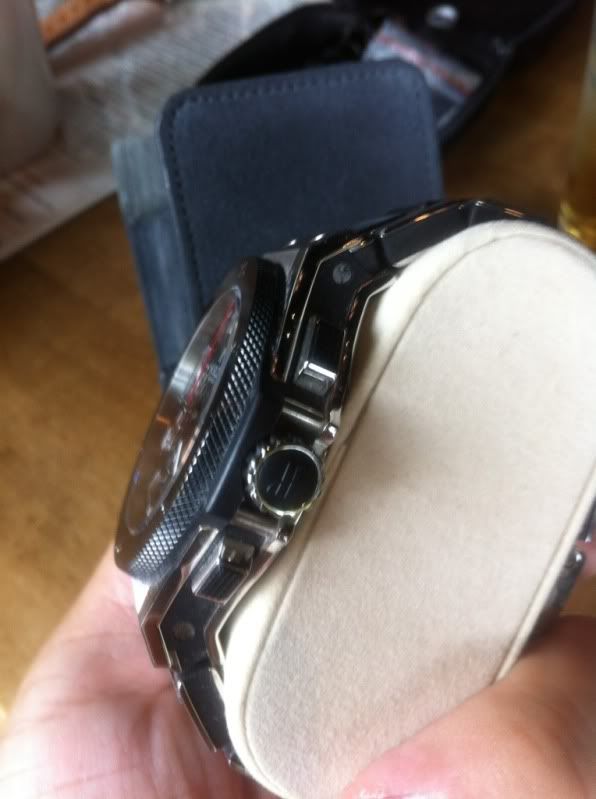 The ceramic bezel and rubber chrono pushers.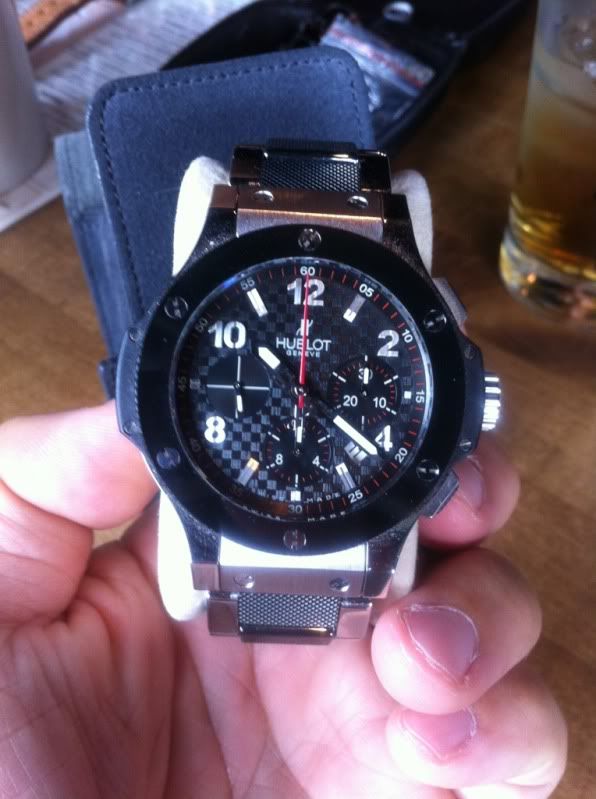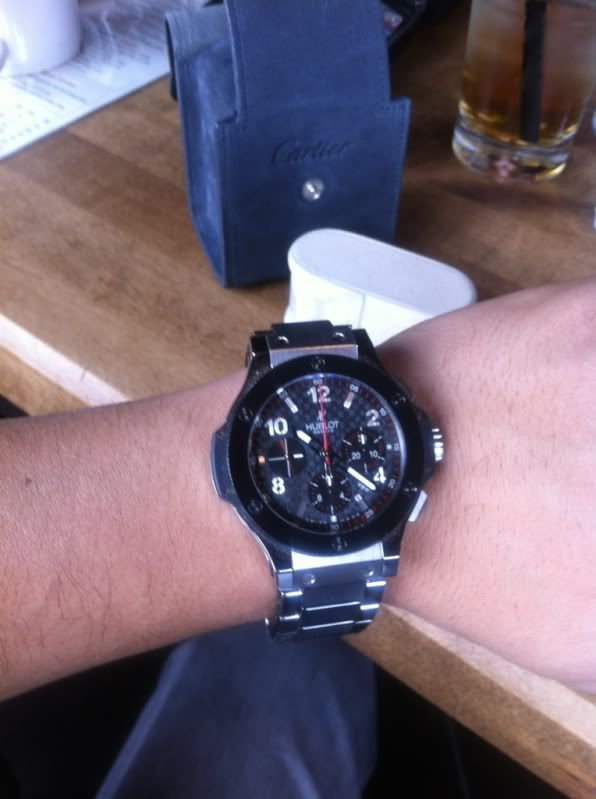 Kevin, Wilson and Lia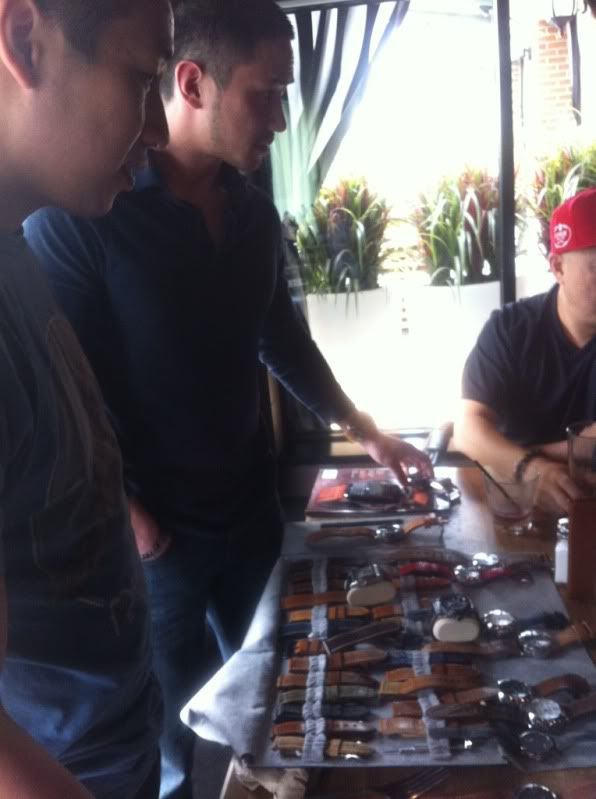 Kevin & Sam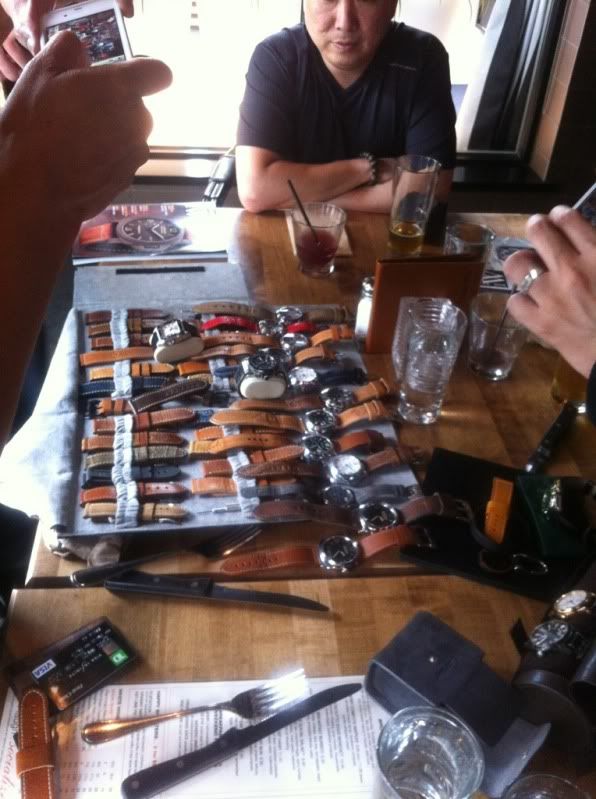 Lot's of watches in attendance for this mini-GTG. You can spot Lia's red strapped PAM way at the end of the table.
Thanks for looking. Part ii coming in about a week! Lunch gathering in the works.