Discussion Starter
·
#1
·
The late 1950s were a time of stylistic experimentation. Lots of futuristic themes, rockets, flying saucers, etc. In 1957 (roughly), Elgin launched their 'Horizon Look' watches. These had Wraparound Crystals, which completely covered the front of the watch, creating a unique look.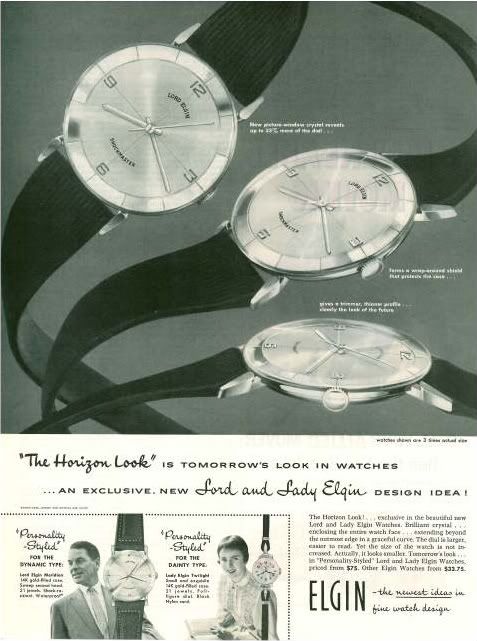 This week's watches will all be from the Horizon Look series. Today's watch is the Lord Elgin Celestial.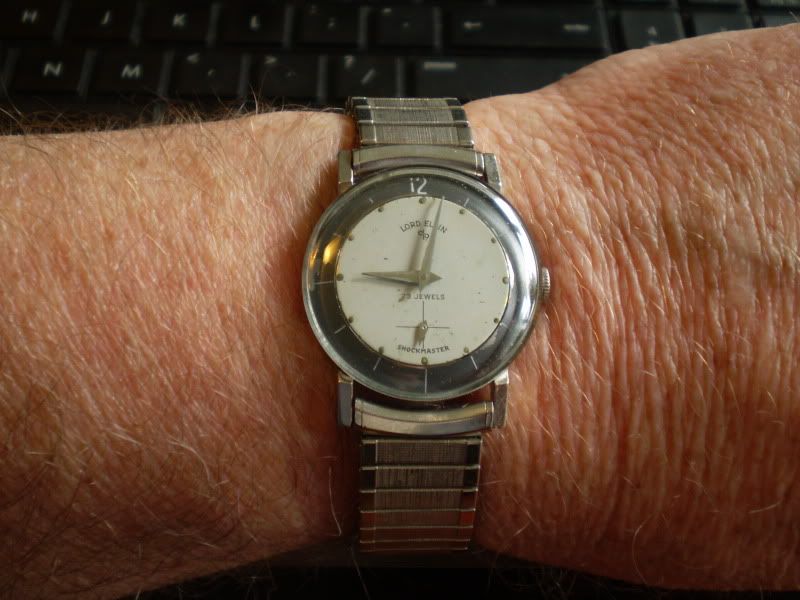 This was one of my early Elgin acquisitions, and one of those I'm fondest of. This angle shows off the Wraparound Crystal:\\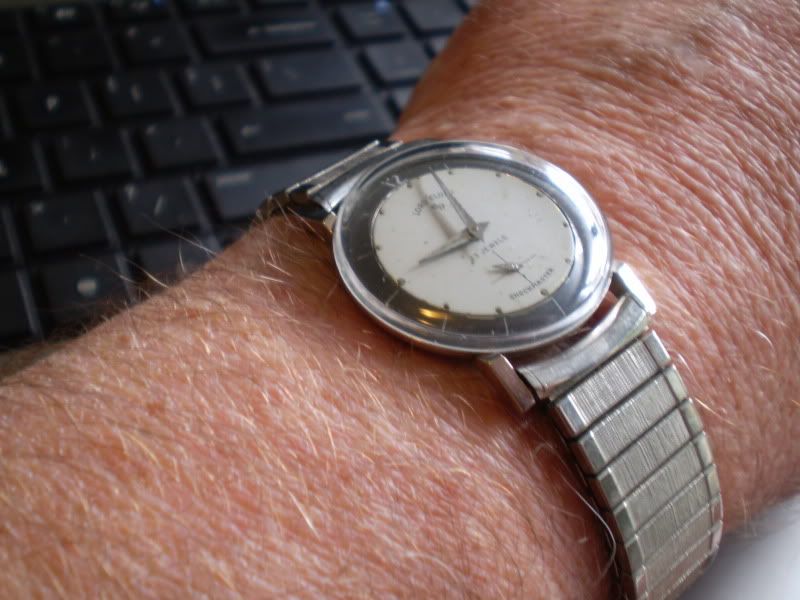 It looks very different from most other watches. The case is white gold filled. The bezel is painted gray with white hour marks, and a white '12', and the dial is a lighter gray, with white hands to match. It's a 'Nite Glo', with dots of lume and, originally, lume on the backs of the hands.
Sadly, the paint on the bazel flakes easily - it doesn't seem to want to stick to the gold, especially after 55 years. Most of the ones I've seen on Ebay have this problem. Oh, well.
It's running Elgin's 23j 718 movement, also introduced in 1957, possibly to compete with Bulova's '23' series.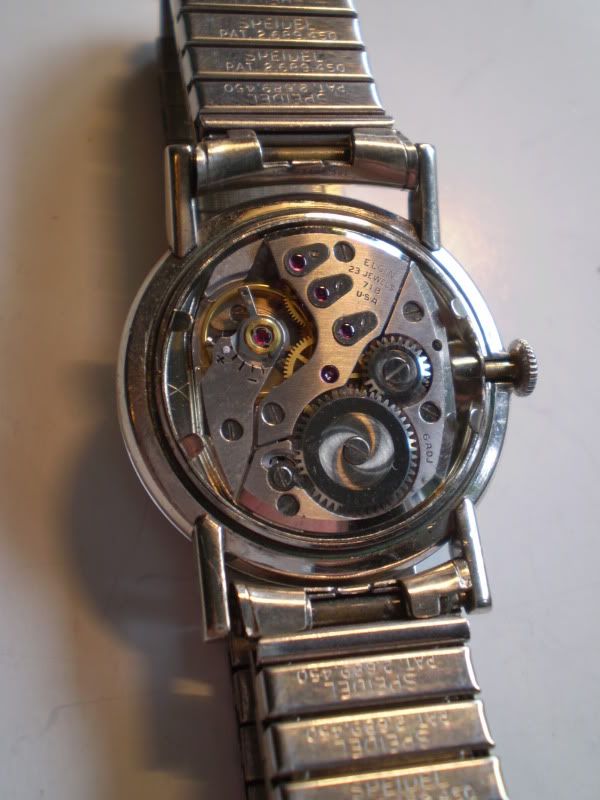 Elgin really thought the Horizon Look concept would catch on, but then, Ford was sure the Edsel was the look of the future. Today, they're curiosities, items very much of their time.