When your collection grows into dozens of watches, you sometimes find yourself standing indecisively in front of them, trying to decide which watch to wear. Often I'll wind and set as many as five before settling on one. So, I've decided to try something different:
THEMES!
Each week, I'll pick a theme, and every watch I wear that week (work week) must follow that theme. I started out with small 30s/40s Tonneaus a couple weeks back. That was so much fun the next week I did US-Built Elgin Automatics, finishing the week with my Bumper. Last week, since it was short, I made it Hamilton week, and wore my three US-built Hamiltons (I also have a Swiss one from post-1969). This has been fun (and saves me the minutes of indecision each morning), and I thought I'd share the results with fellow American watch lovers.
This week's theme is Elgins 13/0 sized 711 Series! These were introduced in (I think) 1955, replacing both the 8/0 round and 15/0 tonneau shaped movements. They featured a flat hairspring, and did away with banking pins in favor of 'shaved nibs' on the pallet bridge.
Today's watch is a 711-powered Elgin 'Arrow'. The 711 is a 19 jewel movement, adding cap jewels to the escape wheels.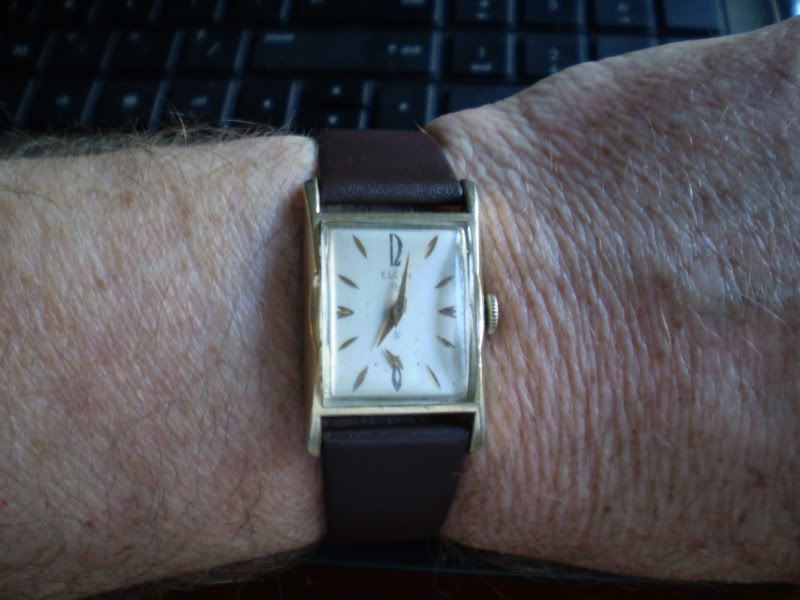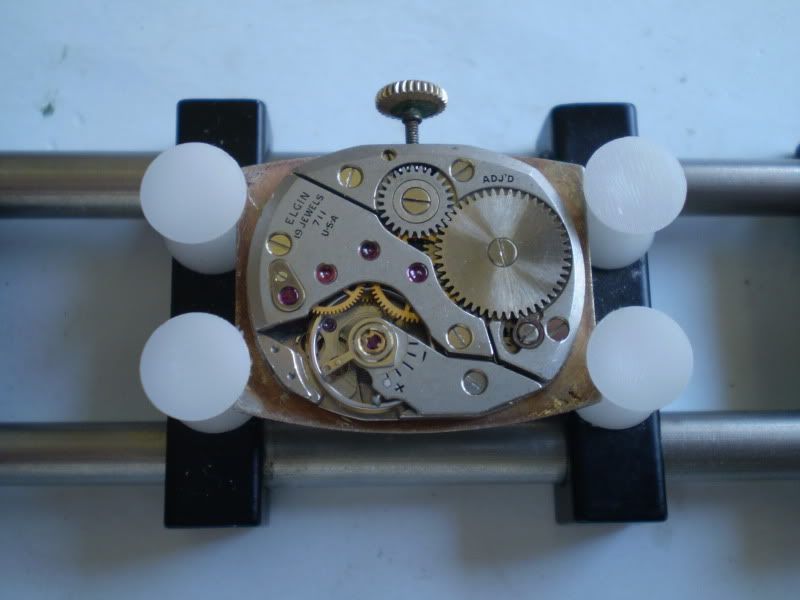 Astute viewers will realize that the movement is from a different watch (wrong dial shape). Big deal! What, you want a prize or something? :wink:
I'll post the other watches as the week progresses, and if I can find them, pics from Elgin advertisements for each watch.