Discussion Starter
·
#1
·
Hopefully this is the correct place for this post...if not, hopefully the mods/admins will move it to the correct location...
OK...here is watch #4 in my recent binge...The Swiss Legend Commander (aka The Stealth Rubber Ducky)...and I like it!
LOL!
Here are a few quick shots of it....I still cannot shoot black dialed watches worth a darn...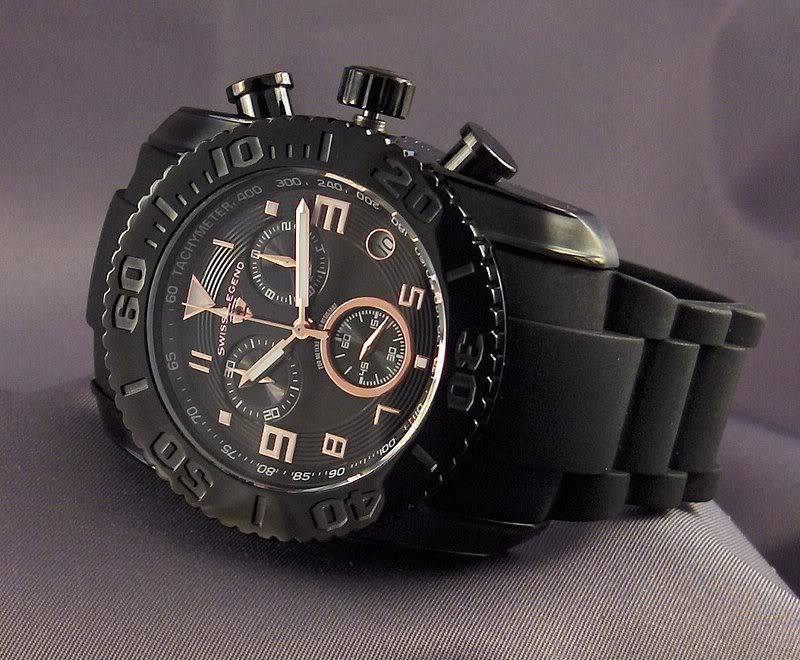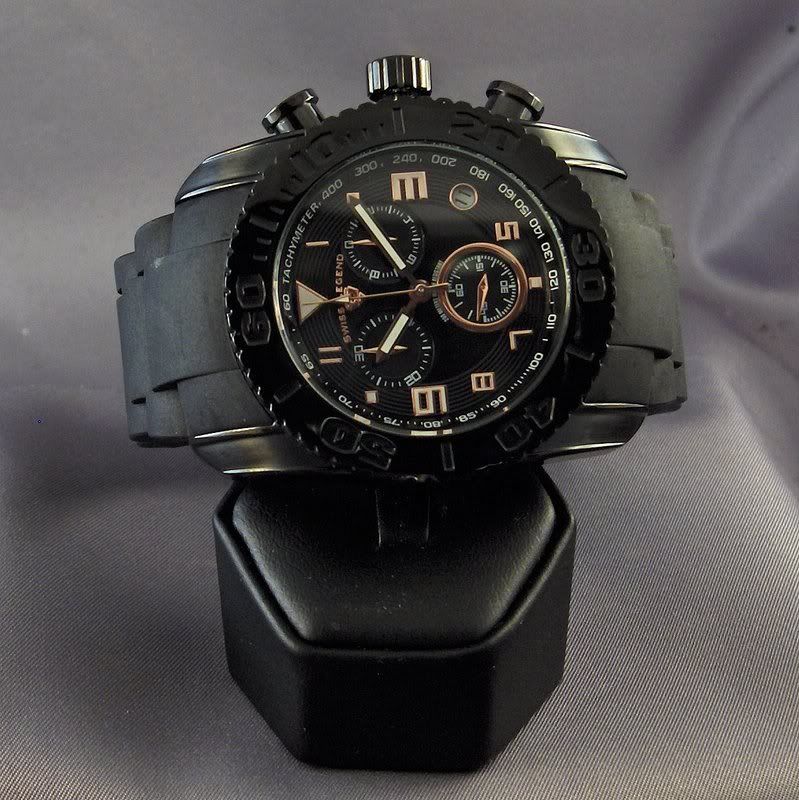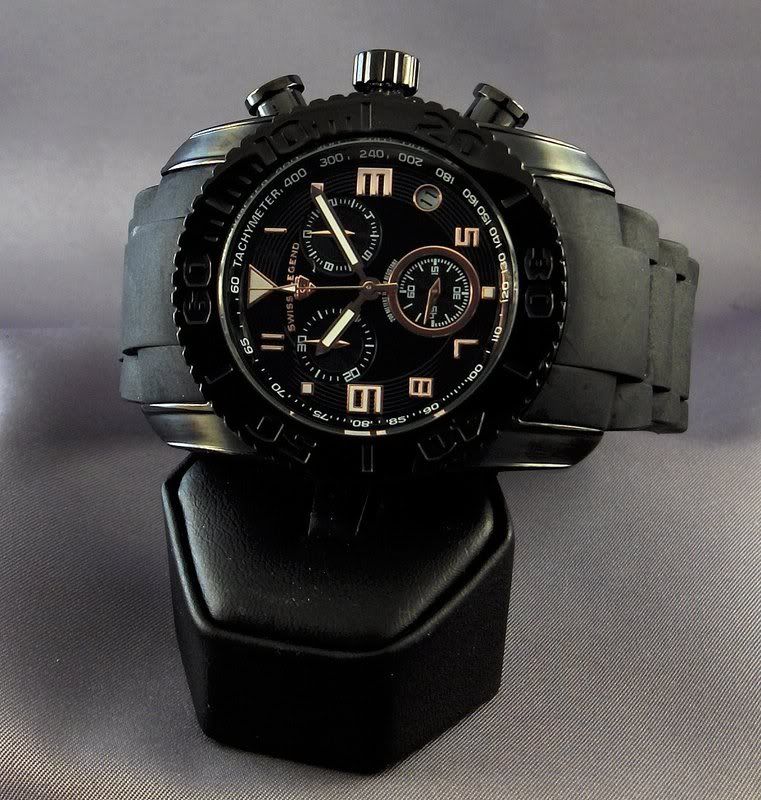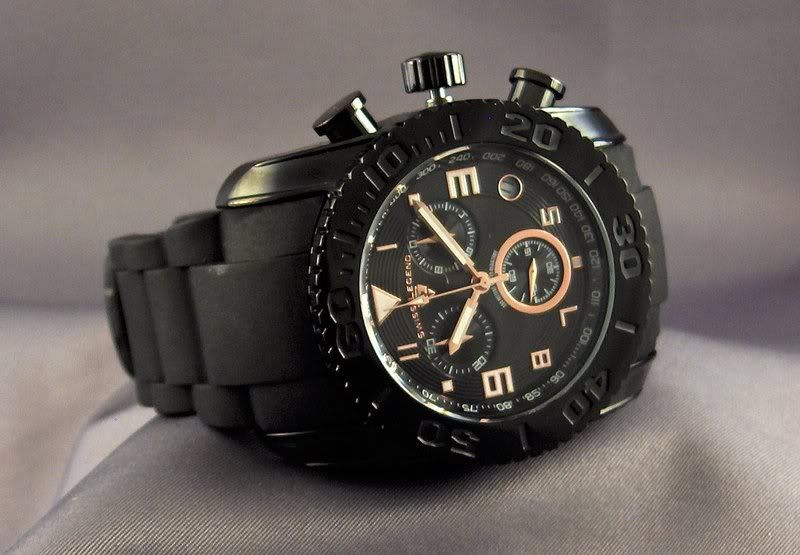 The only "complaint" (if you can call it that) is the same that I had with the original "Rubber Ducky"...that being that the numbers on the bezel tend to blend in with the bezel itself. I don't know that filling them in with a rose tone enamel or something would be the best bet, but I still think that it would look better with a little contrast.
But, as I said, this one is a keeper. I love the black IP and rose. And, considering the price, coupon, cash back rebate and free shipping...the price was certainly right.
Michael