Discussion Starter
·
#1
·
WELCOME TO THE NEW OMEGA FORUM PHOTO CONTEST
​
​

A new contest to bring in the new year in WTF's new home
So it's time to bring out the cameras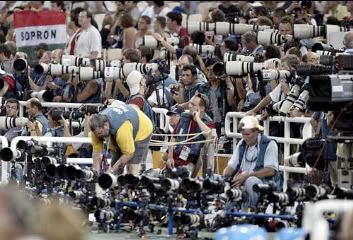 THE PRIZE
The winner of the photo contest will have the honor of the winning photo as
THE NEW MASTHEAD
for The OMEGA Forum.
​
DATES OF THE CONTEST
The Contest Opens Now
and
Closes at 11.59pm Eastern Standard Time on Sunday February 17, 2008.
The winner of this contest will be selected by an open vote of WTF members to be held Monday February 18 to Thursday February 28. The winner will be announced on Friday, February 29 and the winning picture will be the masthead photo for the Omega Forum for a period of six months from March to September 2008.
RULES OF THE CONTEST
1. All photos must be related to watches within the OMEGA range.
2. Absolutely no obscene material please. Think PG-13. If you are in doubt as to the suitability of a theme, please seek clarification from Terry ( Diver 88 ) or I.
3. All photos must be original and taken by the member who submits them and may be of watches owned, borrowed and previously-owned.
4. Please Note that in the interest of maintaining a level-playing field, only basic photo-editing is allowed. This includes the following –
Brightness
Contrast
Light levels
Cropping
Color Adjustments ( hue / saturation )
Highlights
Cleaning of 'dust' or particles in pixels
Sharpening
All other photo-editing is prohibited. This includes filters, layers, 'cutting' of photos, mirroring, borders and any other effect or change made by a software application other then the ones specifically allowed above. Any photo deemed by the WTF Admin Team to be photoshopped beyond the basic editing documented as being permissible will be disqualified. The decision of the Admin team is final.
5. While pictures you've already taken & shown can be submitted, new "never before seen" shots would be greatly appreciated.
6. Members can submit up to three photos which should be no larger than 800x600 pixel dimension size. Your photo software or picture host should have a facility to edit sizes. If in doubt, please use Photobucket to host your pictures. The service is free and there is an excellent image sizing feature in Photobucket. If you have a problem with this, please PM your friendly neighbourhood OMEGA Forum admins who will do their utmost to assist. Oversize entries may be rejected BUT all is not lost since you do have the opportunity to re-submit your entries.
Photos may be adjusted or changed at the discretion of the submitting member up to the contest deadline. After the deadline, no changes will be allowed. Please however keep these changes to a minimum to avoid administrative backlogs.
7. Entries will be judged by WTF members on composition, content and all manner of technical criteria.
8. In the event of a tie, a 4 day tie-breaker vote will be held. The WTF membership will vote on the tie-breaking photos to determine the winner.
Should a clear winner not emerge from the tie-breaker vote, the WTF Admin team will vote to determine a winner.
In the event of a tie amongst the Admins vote, WTF Owner John Holbrook II will make the final decision. The decision of the admin team in respect of a winner is final. Please note that no correspondence will be entered into.
HOW TO ENTER
1.
Please submit your Entries

to Terry ( Diver88 ) by PM ONLY
marking the subject
"
OMEGA FORUM PHOTO CONTEST
".
This ensures that your entries are discernible from amongst the various items in his PM inbox. You should receive confirmation of receipt of your entries within 48 hours. If not, please reach Terry to inquire if he has received your entries.
2.
CLOSING DATE
Do remember that
all entries must be submitted by 11.59pm EST or GMT-5 on Sunday February 17 , 2008
. Entries will be posted in numbered format in a super-thread in the OMEGA Forum in the following week for voting by WTF members. The numbered format ensures anonymity.
SOME USEFUL TIPS
1. Remember that the winning photo will be the NEW MASTHEAD for the forum hence pictures of current models will show your favorite brand keeping up with the times. Please do not submit wrist shots.
2. Hands should if possible be shown at 10:10 - this ensures balance in the subject
3. Artistically-orientated pictures are naturally welcome but remember that the size of the masthead is approximately 4 x 3 so you should endeavor to fill the frame with your watch or it will appear small when it is finally reduced. Please submit photos in keeping with highlighting the main and important features of a watch.
Now set up your props and dust those cameras!


May the best photo win


Good Luck Everyone


and


Happy Shooting
:thumbup1: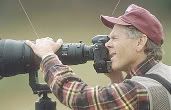 ZIN

Pictures - omegawatches.com and Google Images
​