Discussion Starter
·
#1
·
Alrighty folks! I haven't posted many things as of late, but I want to try and change that!
Now before we start with the watch, I believe it's story time. :laugh:
This Wednesday, I was working at a local auction house as a runner, there were a few watches and clocks (which I got for a song :lol: ) that i was interested in.
Around 9PM, the auction was on it's last legs, almost everyone was paid up and leaving and at this point, they were selling stuff by the box to try and get rid of it.
I was poking around the back table, when I stumbled across a box with a broken plate, a single gun grip, a Timex and this poor, sad, pathetic little Lord Elgin.
The thing is the nastiest little watch I've seen, there's no crystal, the gold fill is meh, the dial is crud and it's missing the second hand. I picked it up and wound it, expecting to hear nothing.
But alas! The heart inside this homeless watch began to beat, I was shocked!
"$3 for this box!"
"Going once, twice - sold! To bidder number 112!"
So I got the ugly-as-sin monster that no one wanted.
Today, I finally got around to opening it up, and well....you'll see :wink: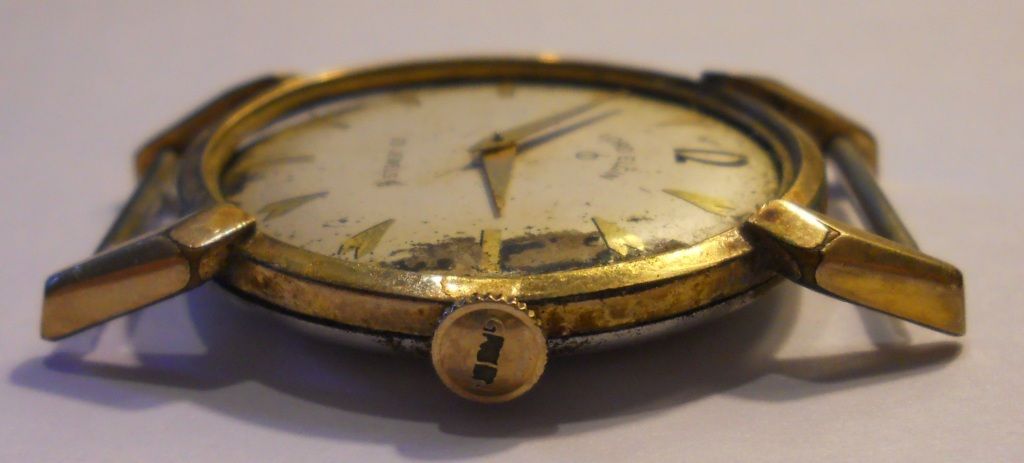 Now I know what you're thinking:
"God, that movement must be demolished! It has to be caked in gunk and nearly rusted together. There's absolutely no way it's in decent shape!"
Well, for all of you out there, prepare to lose your socks! :wink: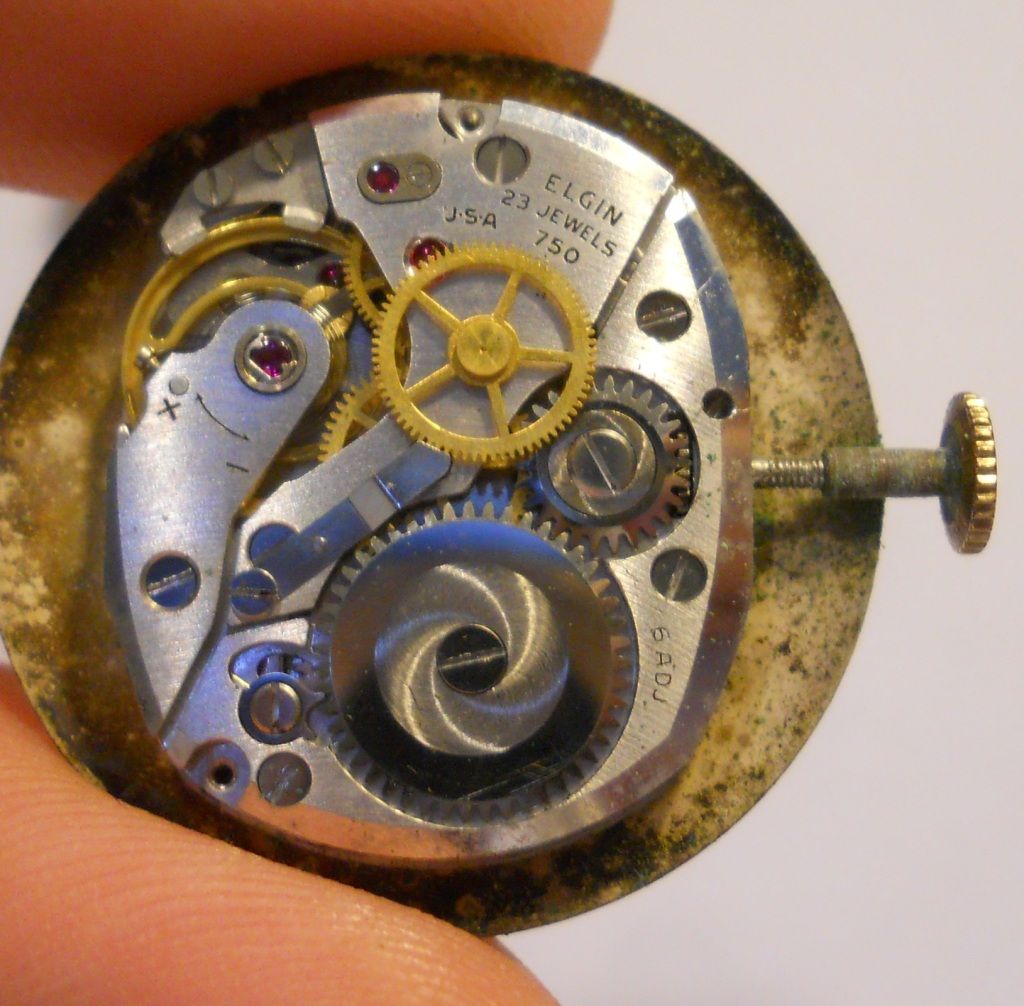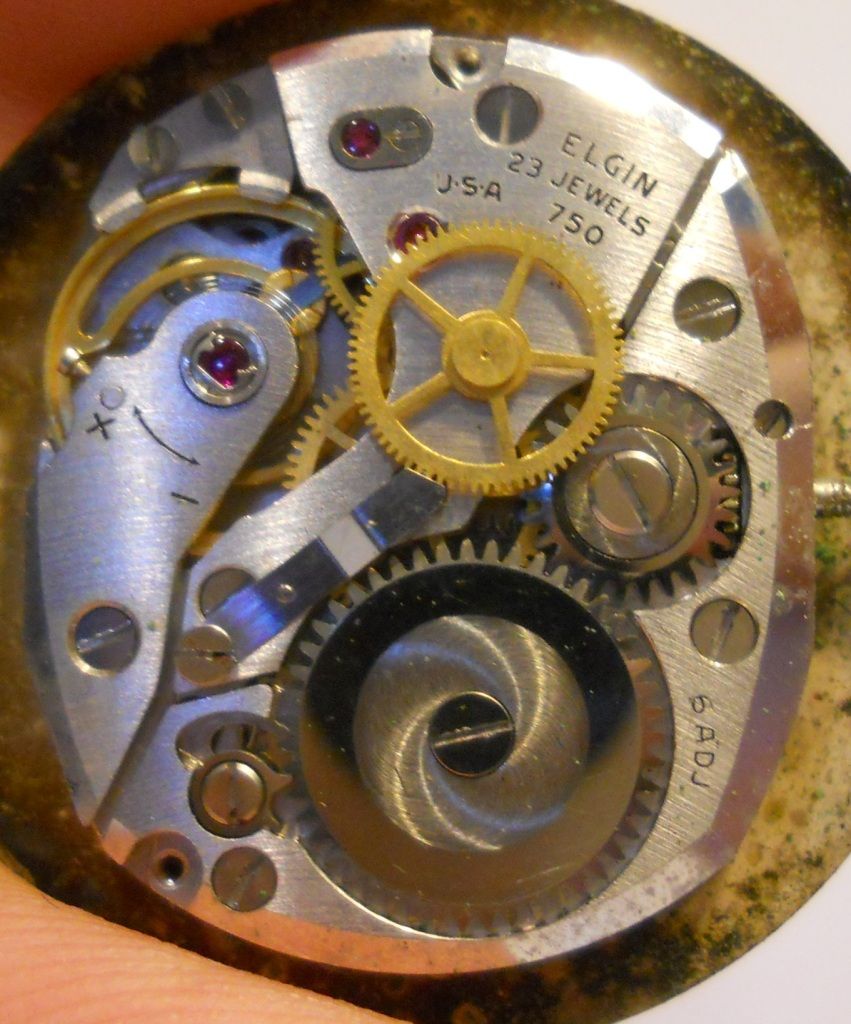 I was SHOCKED out clean the movement it! I mean,
look at it!
It's clean! It's shiney! I can see myself in the gears! It's smooth and crisp to wind!
It's like finding the engine of a Porsche in the rusted body of a Dodge intrepid :laugh:
You can see all the info you need on the movement, and of course, if anyone has some more info on the movement itself, the date it was used, etc, it would be appreciated!
Also, if anyone thinks they could use the movement, shoot me a PM!