Discussion Starter
·
#1
·
I've been doing some testing of my new Canon 5D Mark III and wanted to check out how it's low light sensitivity handled lume shots. So I broke out my M61 and grabbed this photo: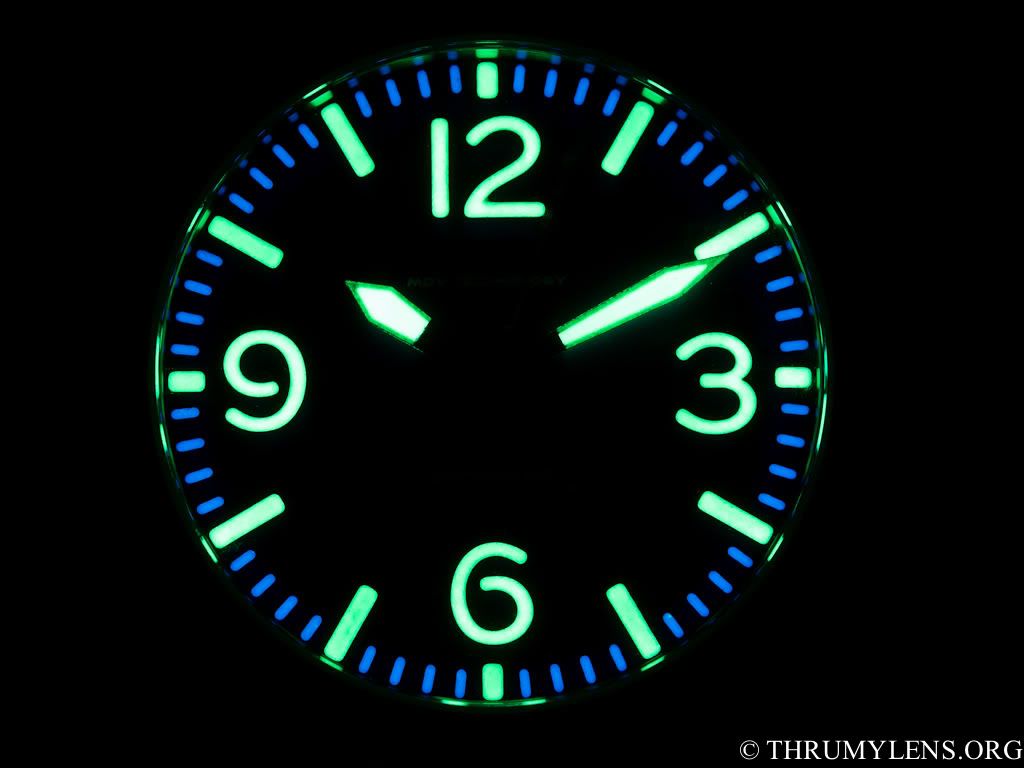 Isn't that gorgeous? For the camera geeks out there, I used my Canon 100mm macro, with the camera set to 800 ISO at f/10 for 0.5 sec. Not exactly pushing the 5D3 envelope, but a nice photo.
In the photo above, I hit the dial with my 700 lumen flashlight, cut the light and snapped the photo. I will say that I'm a little disappointed that under normal low light viewing conditions I rarely see the blue lume second markers on the M61. I guess the brightness of the larger green luminous surfaces overpowers them?