Discussion Starter
·
#1
·
This is my 3rd post. The first two being at the old WTF. After much consideration (for about 2 months and countless times of browsing through this forum) and with the strong encouragement from my wife, I finally took the plunge and rewarded myself with a 2254 last Saturday :thumbup:.
Knowing that everyone here would like to see a pic or two of any Omega, here are two pics that I took of my new SMP using the camera on my mobile phone.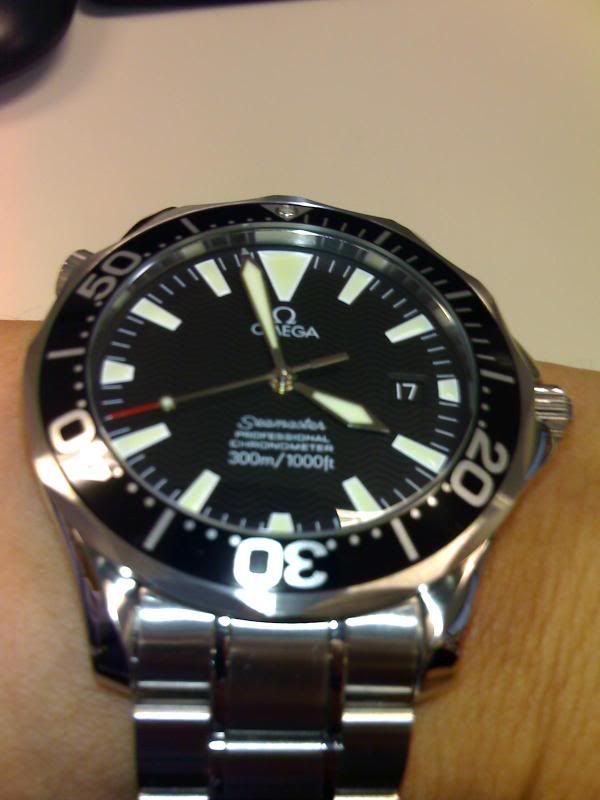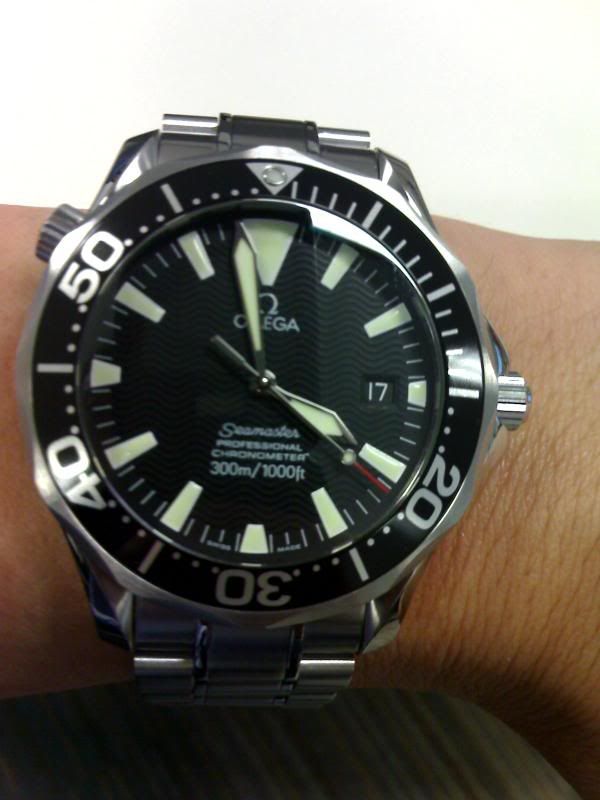 BTW, need some advise on fitting of bracelet. How would you guys normally wear your bracelet? Will you let you watch slip down to your joint by having slightly loose fitting? Will this cause the bracelet to stretch?
Thanks.
Cheers!!
kwlok