Discussion Starter
·
#1
·
The other day (on another forum), Joel and Rob (IIRC) were bemoaning the rise in prices of Elgins on Ebay, and hinting broadly that it was my fault for popularizing the brand.
Pish and tosh, boys! There are still bargains out there! For example, this baby, which I got just today.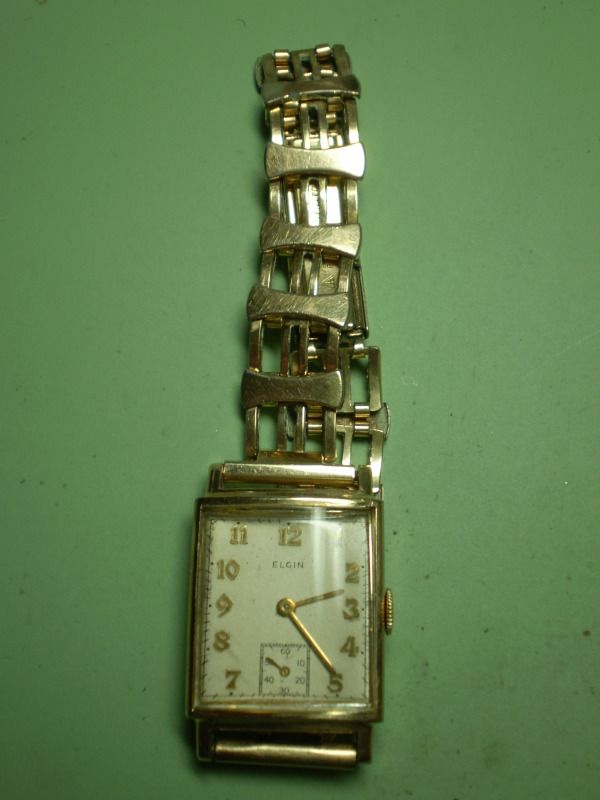 Billed as a 'Ladies' watch', it's actually a man's watch, with a 1940s JB Champion bracelet in reasonable working condition!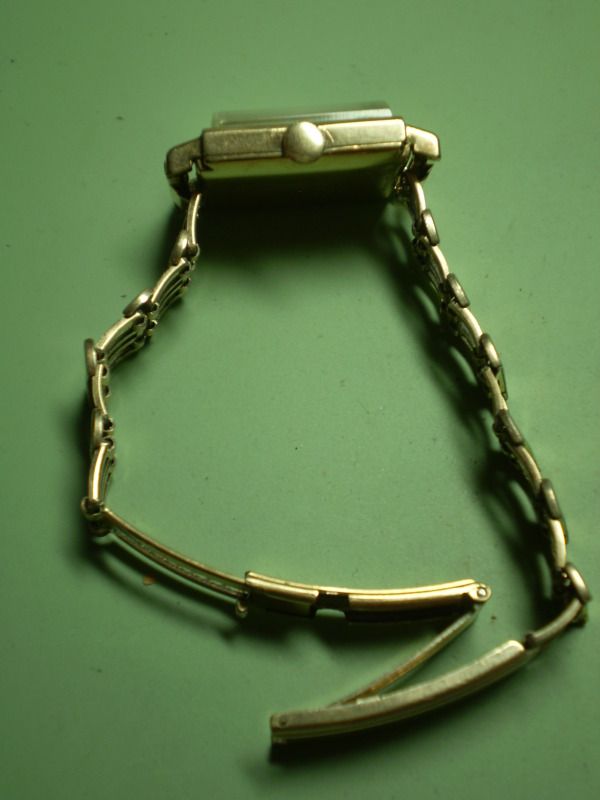 The movement is a 15j 557, one of the 15/0 series from about 1942. It was listed as not running, because the seller couldn't wind it. I checked, and the bevel pinion and crown wheel were skipping. I've seen this before, when the crown wheel screw is loose. A few turns counterclockwise, and it's fixed!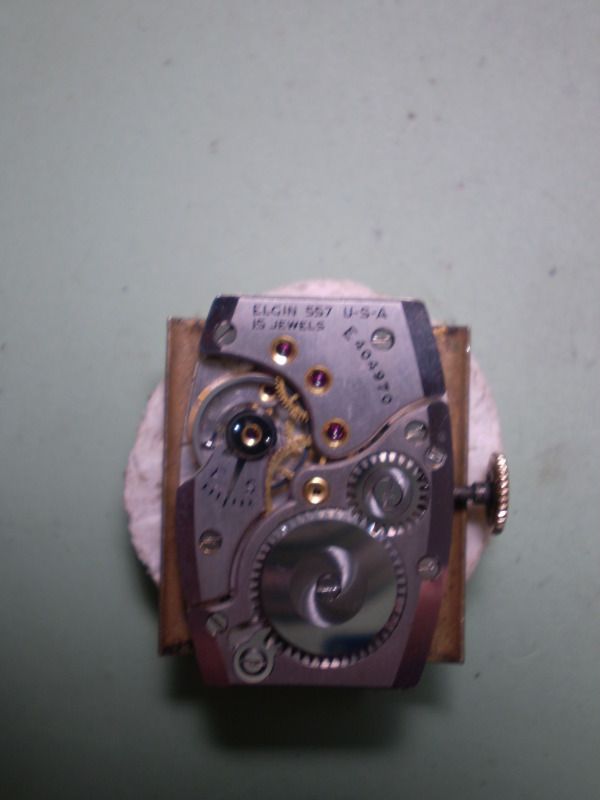 Running with pretty good amplitude, too! Now, I don't think I'll be able to wear it as it is. Too girly, even though the previous owner's wrist was at least as large as mine.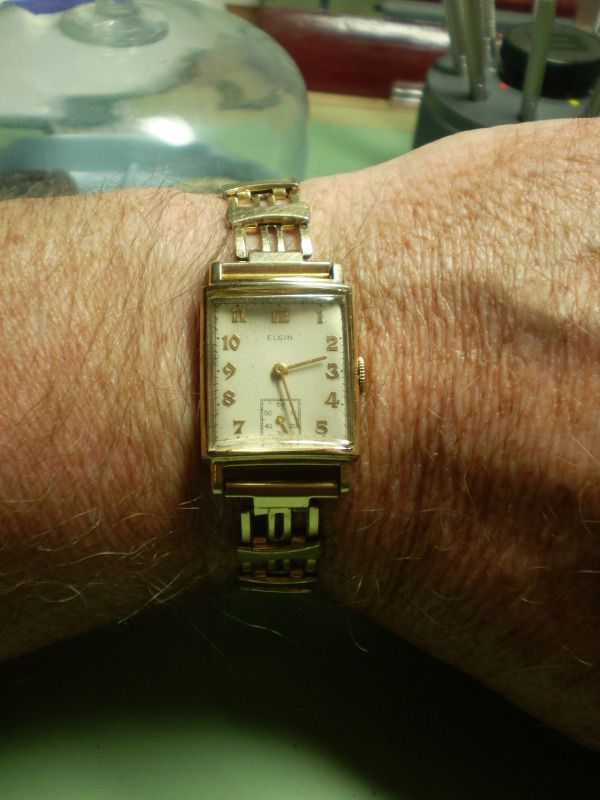 And what did this set me back?
$10. Ten Dollars for a working watch, with an excellent dial, a decent case, a very good crystal, and a beautiful if somewhat girly bracelet.
OH! Best of all, it completes the 557/558/559 series in my collection!