Discussion Starter
·
#1
·
Here are a couple (including some wristshots). As far as I can see, these pics have not been up here yet in
the DSSD pics thread
:
Pictures 1 - 11 by "Warren", rolexforums.com. The DSSD shown is alledgedly a "dummy" (no movement inside), one of 12 worlwide. Note the "typical" Rolex time. The DSSD is set to show the time "10.10.31" like in the catalogues. The dummy DSSD was shown in Hong Kong, btw: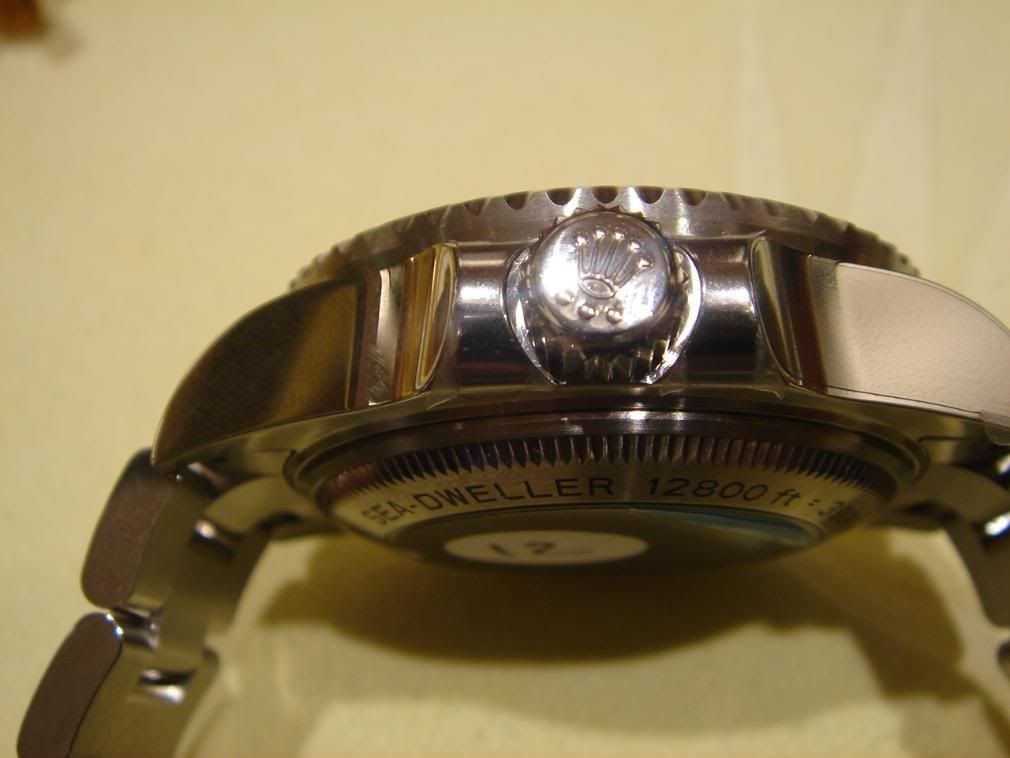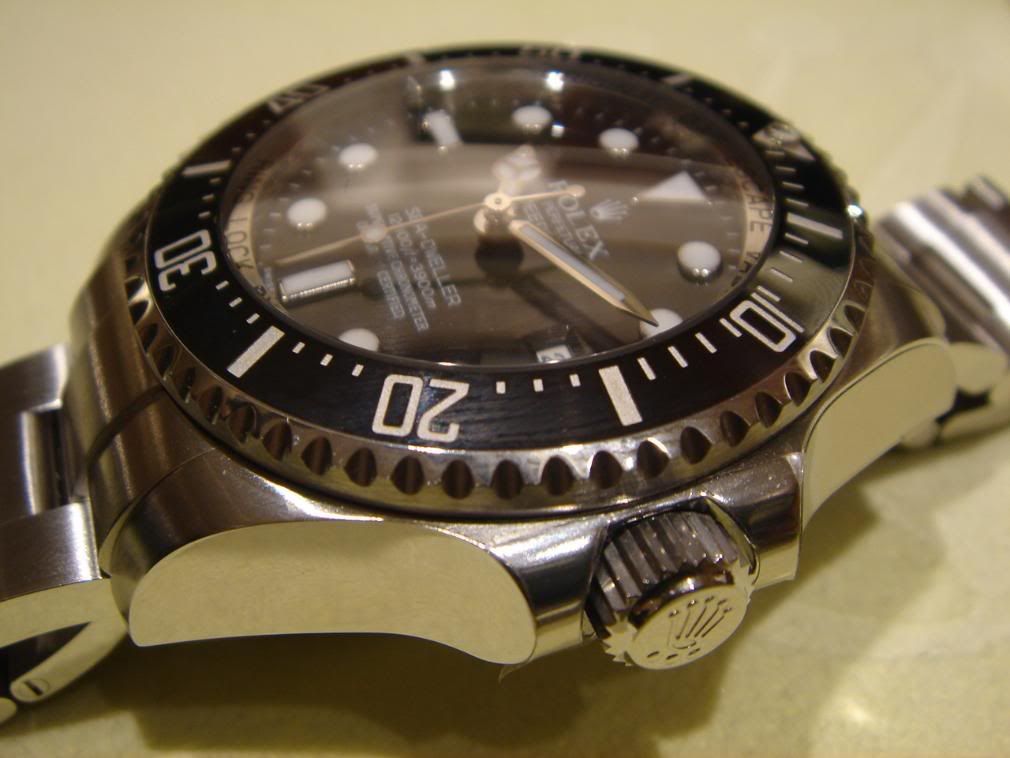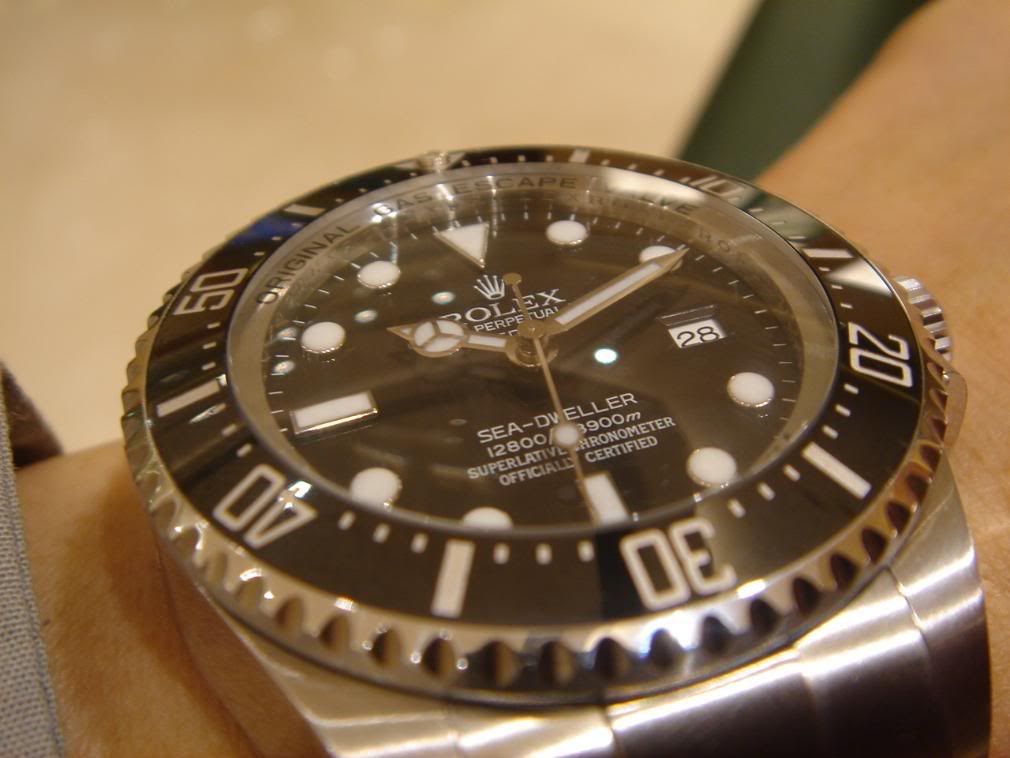 Matte dial! :thumbsup:
The DSSD is 17.68 mm thick! The conventional SD is 14.52 mm thick. (some charts say it's 14.65 mm). Source of measures:
Click.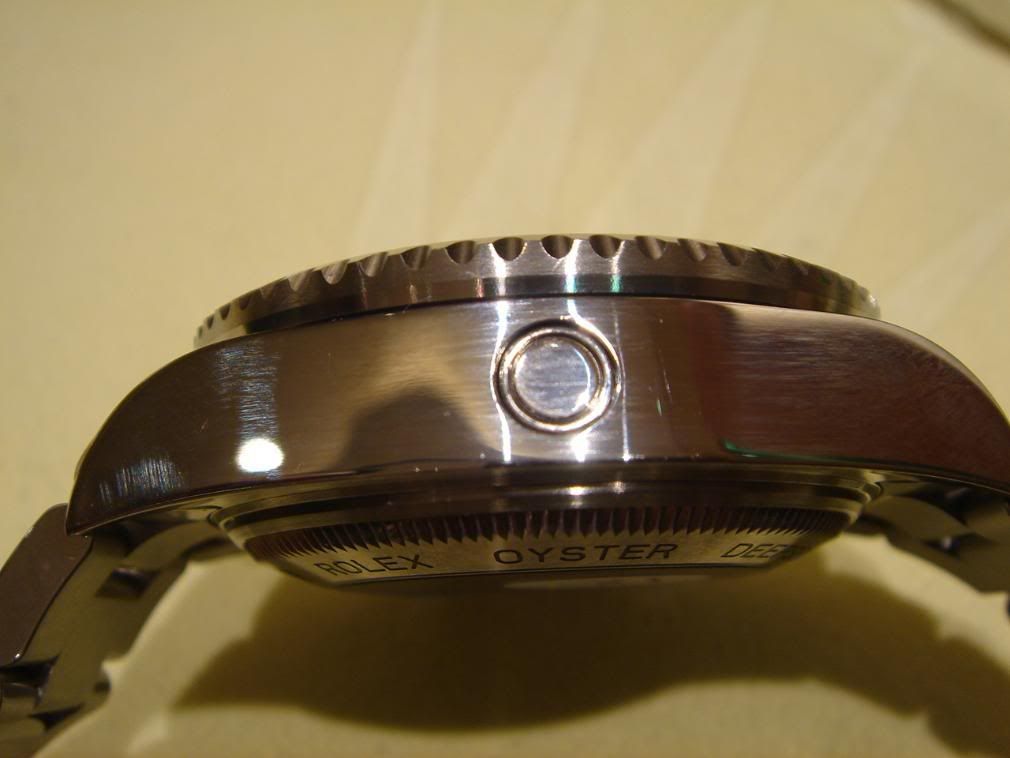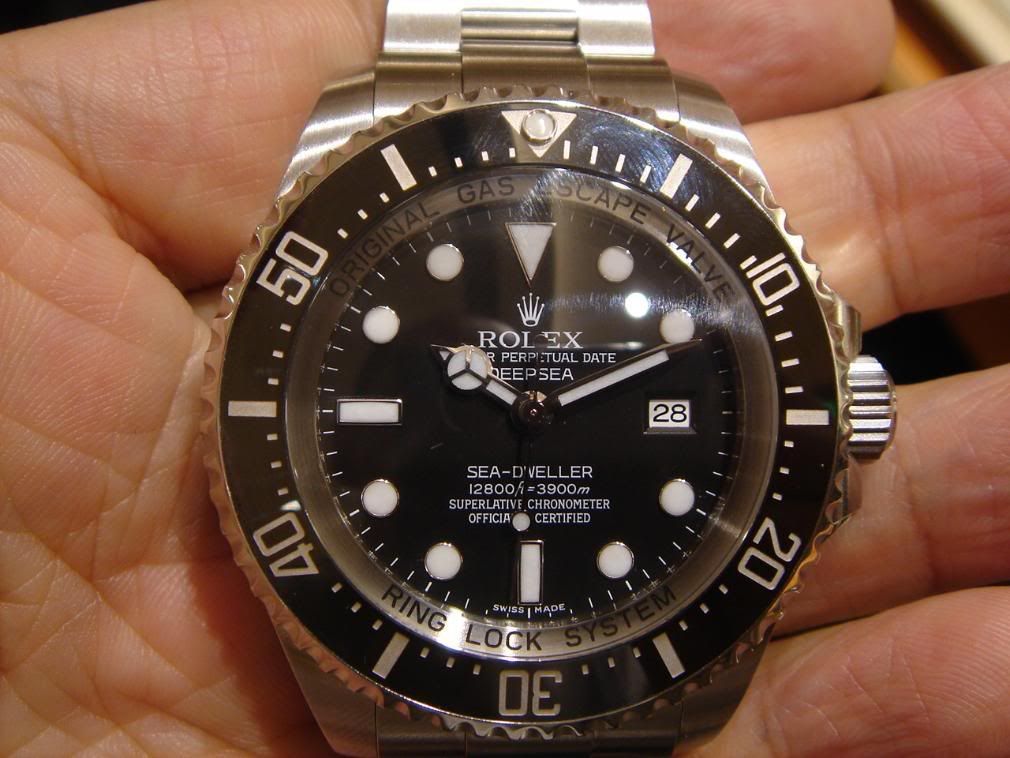 The "GlideLock" clasp system: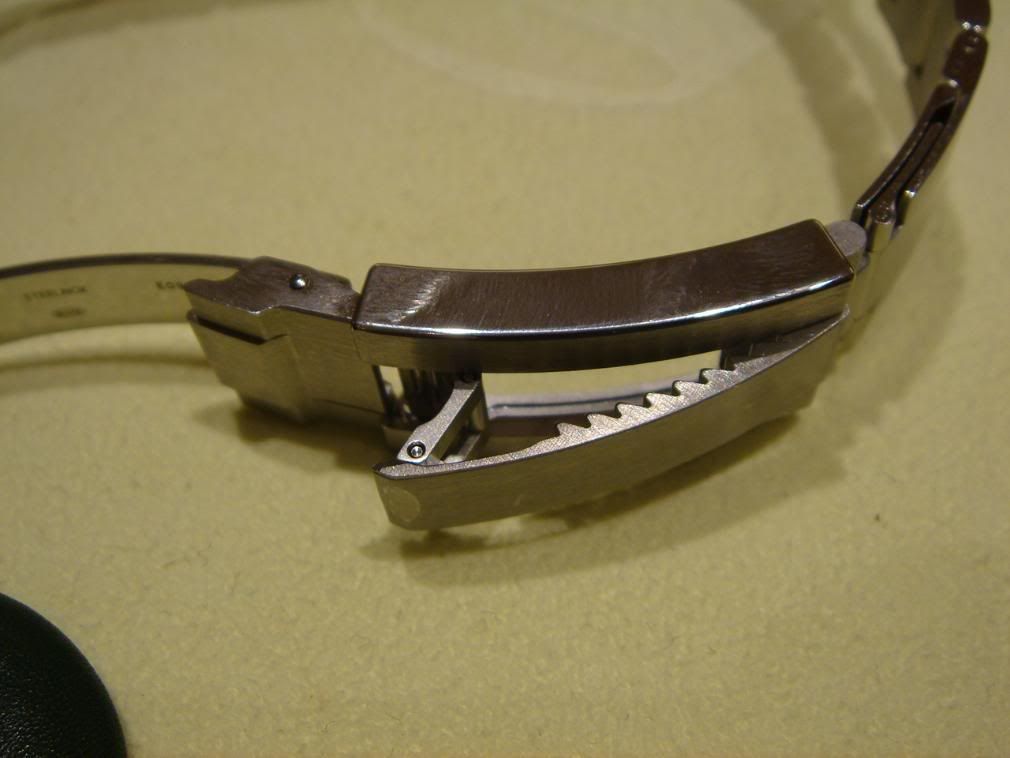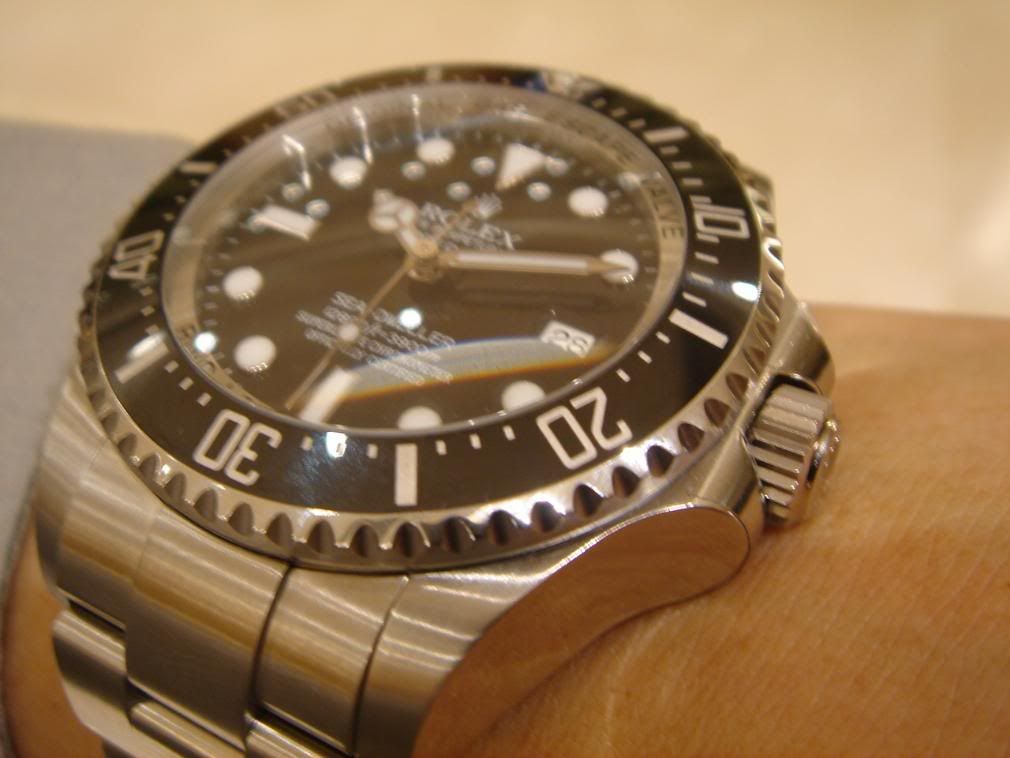 Note the domed crystal and its distortion of the dial. Just like a vintage Rolex with plexi crystal! :thumbsup:
------------------------
Wristshot by James Dowling, TZ: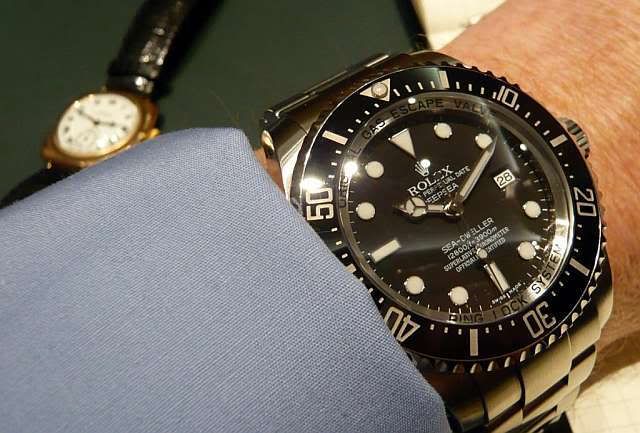 ------------------------
Basel pics (from a German watch forum, Watchlounge.de):