Discussion Starter
·
#1
·
I recently found what I suspect was my Grandfather's watch. When I picked it up to look at it, the second hand started moving :biggrin: so I put it on.
The face is marked Hamilton and Automatic. The back is marked Hamilton and 10K Gold Filled. Above the "gold" stamping is what appears to be a fancy capital J with a spear stuck through it.
I posted pix on another board and one member said, "Try
here
, they might can help", so here I am. Another told me it was an anachronism. That the "flared lugs" were from the 50s, while the automatic action didn't appear until the 60s.
Another responder said he thought "thin-o-matic" from the 60s.
The first poster said showing the back and sides might help. That's why the caliper, to give scale. The smaller measurement is the "stepped down" area shown at the side. I presume it to be the case, minus the crystal and back. The larger measurement is the entire thickness, from back to crystal.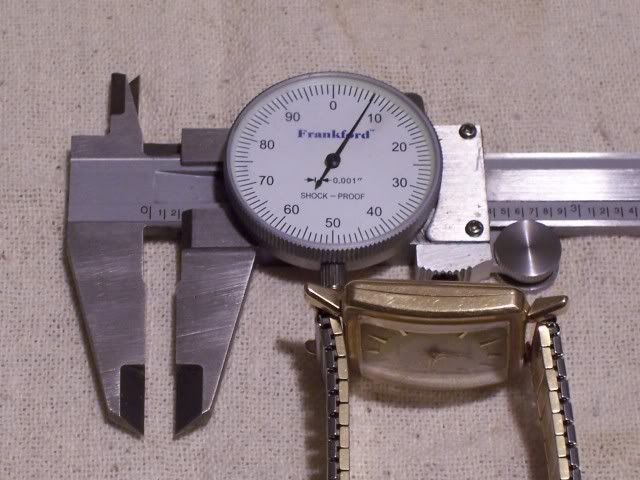 This last one is a bad picture, but shows the (to me) strange crystal. I've never seen one with that "different thickness in the center" thing. What was the purpose of that? Magnification, or just design, or what?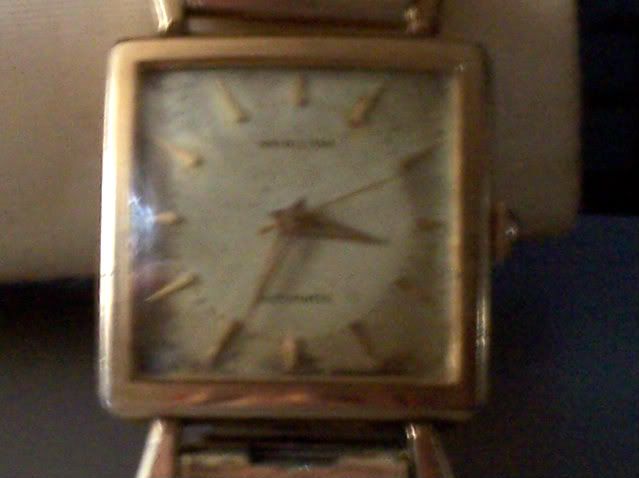 Everything about it seems dingy - hard to read. Is this normal for this type watch, or it is a scratched crystal/dirty interior kind of thing?