This one is mine and when I ordered it, a "beater" was just what I was looking for. My job can be murder on a watch finish and in fact on it ever working again. So, I needed a "beater". My reasons (in no particular order) for liking this "beater" are as follows.
1. Price. About $50 on sale so if it does get destroyed, no big deal.
2. Appearance. Not the best looking watch I own by far but beats the crap out of the Timex I have been wearing at work for the past couple years.
3. 10 year battery. Should not have to crack the back for some time therefore it should retain it's water resistance. Not a bad poolside when on vacation either. I just jump in. So far, so good and again, if it stops, due to number one, no big deal.
4. Easy to read. As I have gotten older the eyes are not as good. Large hands and markers are easy for me to tell the time without glasses.
5. Comfort. Not to large and/heavy, I do not even realize I have it on.
6. Function. It keeps great time.
7. See number one again!:001_tt2: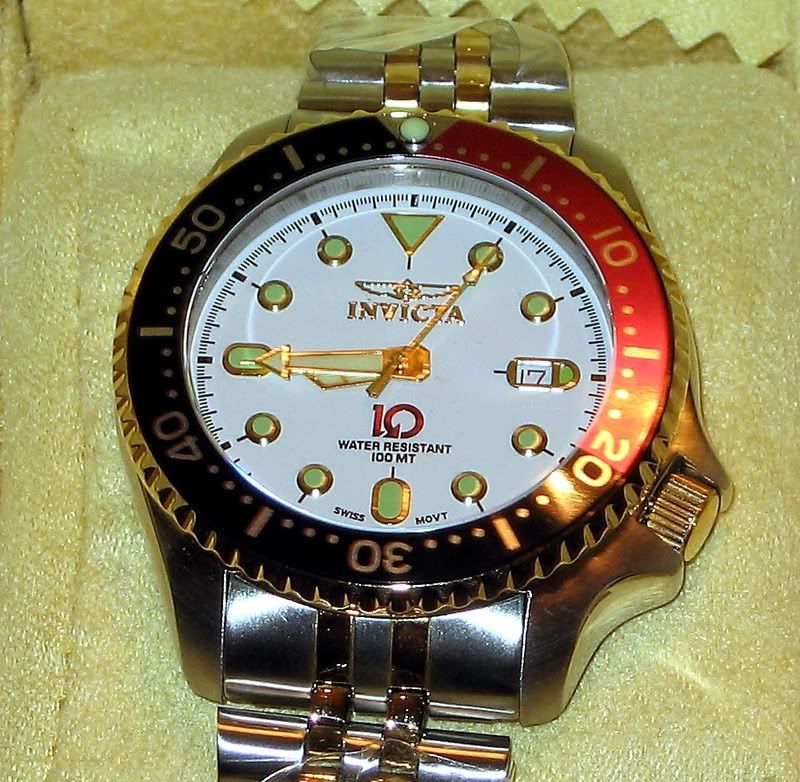 I dd btw find a retirement home for my Timex:lol: