If I had to use one word to describe Red Sea's Six Pounder, I'd use "elegant". Elegance to me means simple, yet refined. Hard to believe I am using 'refined' for a company that just produced its first two watches concurrently! In fact, I may just save this watch for dressier and special occassions even though it was purposed as a tool or dive watch.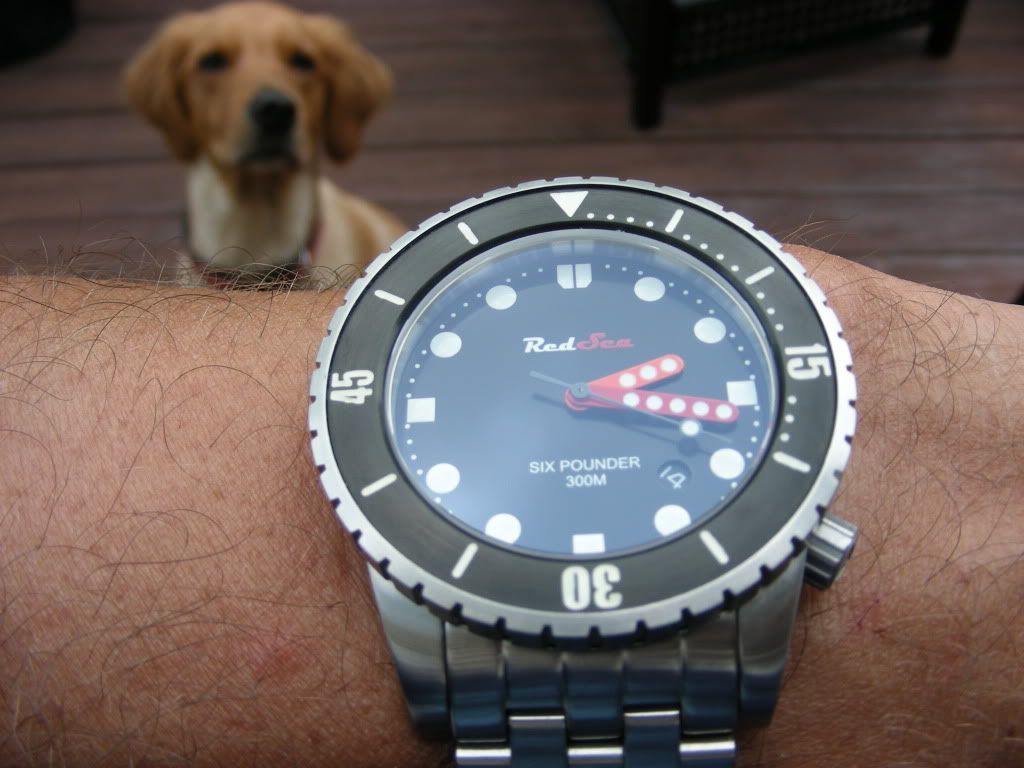 My favorite design feature is the depth of this watch. To me the face has 5 or 6 distinct layers. The SS Bezel edge, the bezel insert w/ markings, the crystal, the hands, the markers (which seem to float above) and the dial face, all exist on separate planes. I like it very much. I've never had a watch where the bezel insert sat below the bezel. I think this is a good thing, and should help to protect it from the inevitable scratches.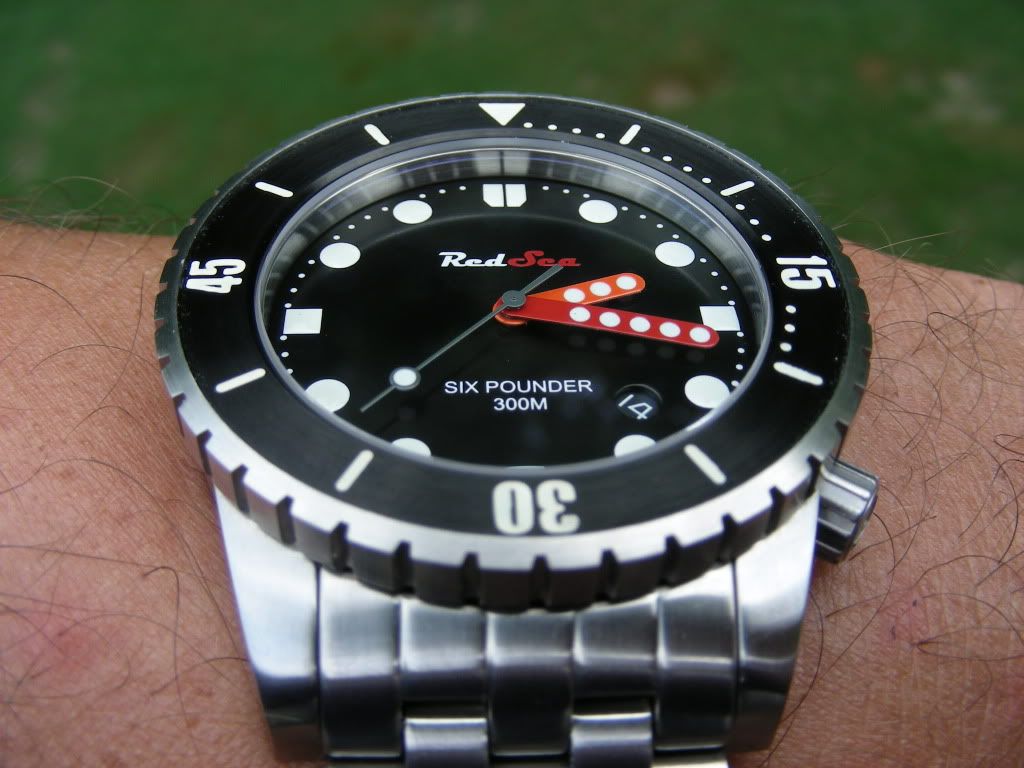 Secondly, I like the weight and feel of this watch on my wrist. It is substantial, but not heavy. Almost perfectly balanced. I think the height is spot on for me...not too tall, not too slim. I would not mind if every future watch case I purchased were this height. This is also the first watch I have with an offset crown, and so far I like it very much. It is certainly easier to adjust while on the wrist.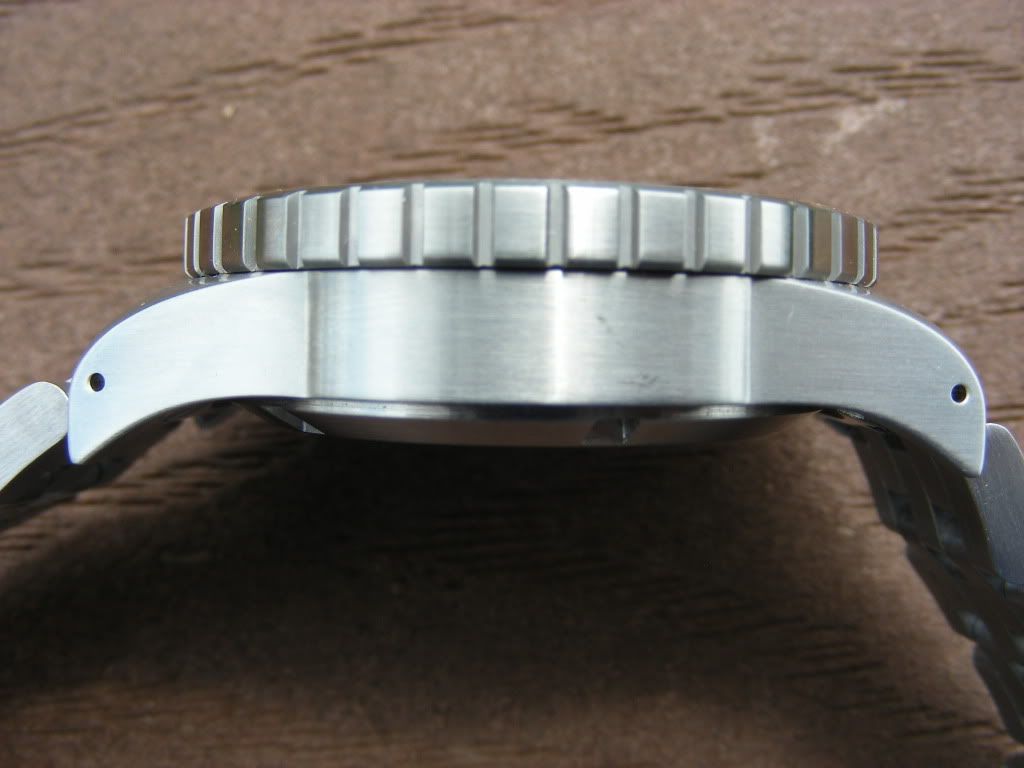 The caseback, crown and clasp etching with the logos is very cool. I need to take a minute to mention that Josh and Troy were nice enough to give me a serial number requested that has sentimental value. Thanks again!
Next, the bracelet is one of the nicest I have, and in my mind trumps my more expensive Oris TT1 in terms of feel. The only place it comes up short is on the clasp. While I like the squeeze mechanism, the safety clasp on mine seems super loose. It actually rattles and clicks. I need to figure out some way to tighten this. I do wish the links had screw pins, but at this price point, who can complain? I've never seen a better one for sub $700.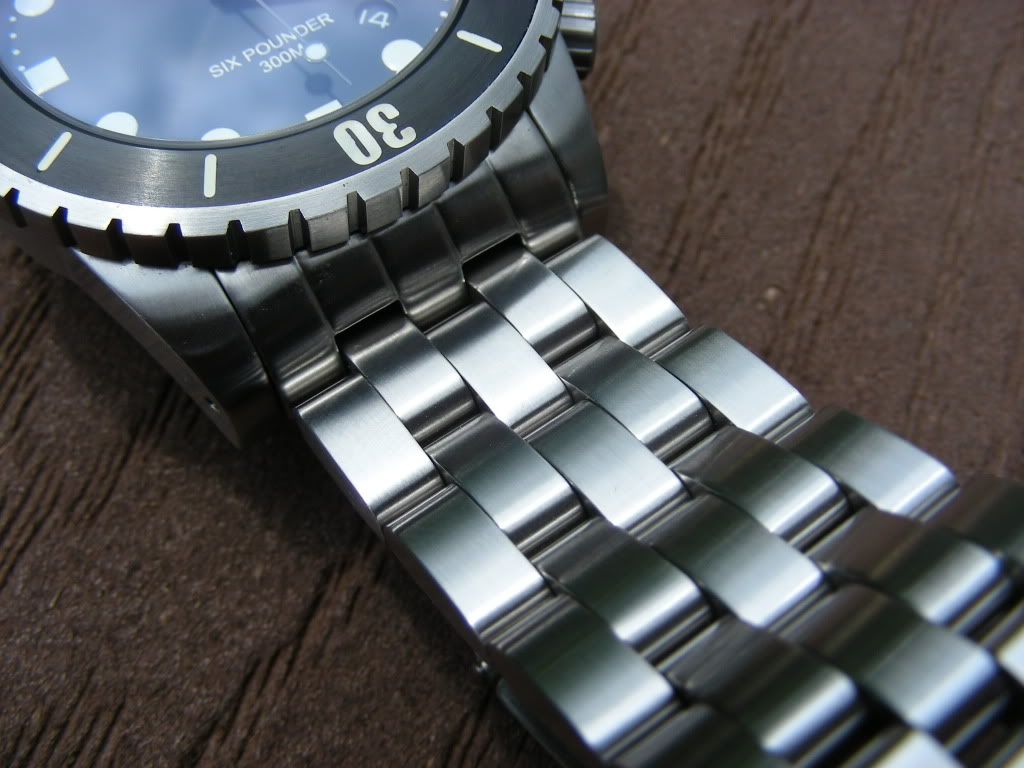 I have not tried any of the other (extra 3!) bands, and I'm sure they look swell, but right now I like the all-stainless look. Speaking of the included extras, the travel case watch box Red Sea provided is the best and most usable of any I own. Every other manufacturer watch box I own sits in a storage drawer. This one
will
get used. Very thoughtful.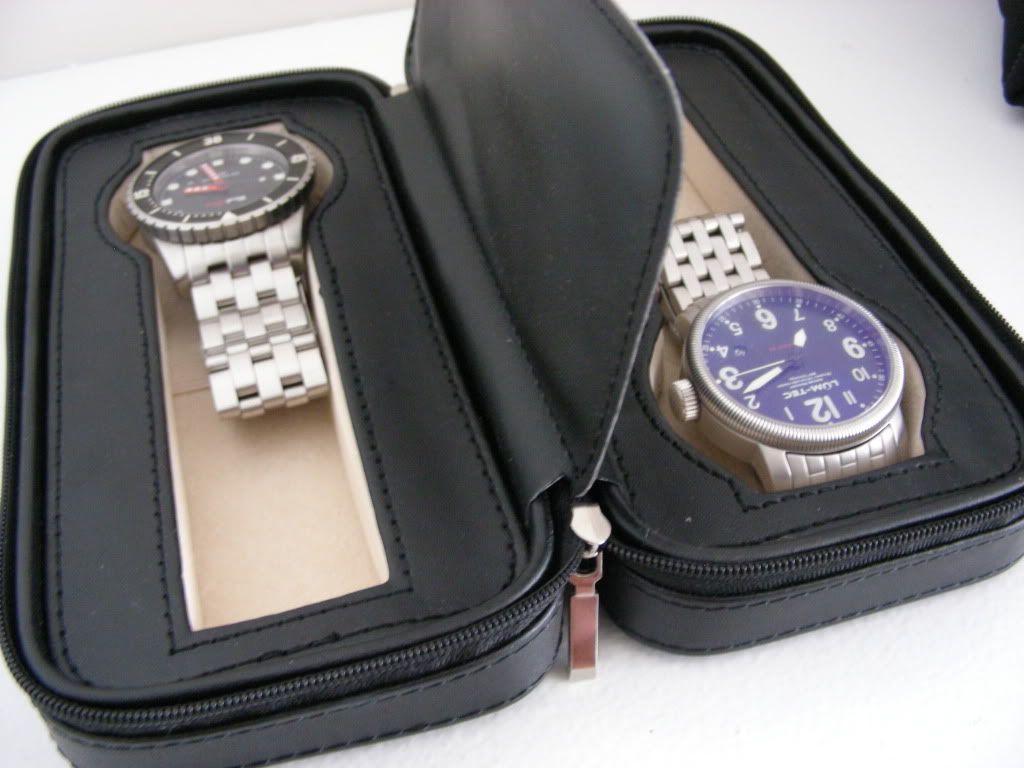 Finally, I would be remiss if I didn't talk about the lume. Have I mentioned my new favorite color? It is Lum-Tec blue. BTW, how cool is it that Chris from L-T helped these guys out, knowing it could cannabalize some of LT's sales? These two watch companies are absolutely a cut above and operate with principles that most companies could only dream about. Then again, I'm preaching to the choir when I say this to WTF members, you probably already know this. Anyway, I will say that my lume is readable throughout the entire night, but that first high intensity glow is straight-up electric magic.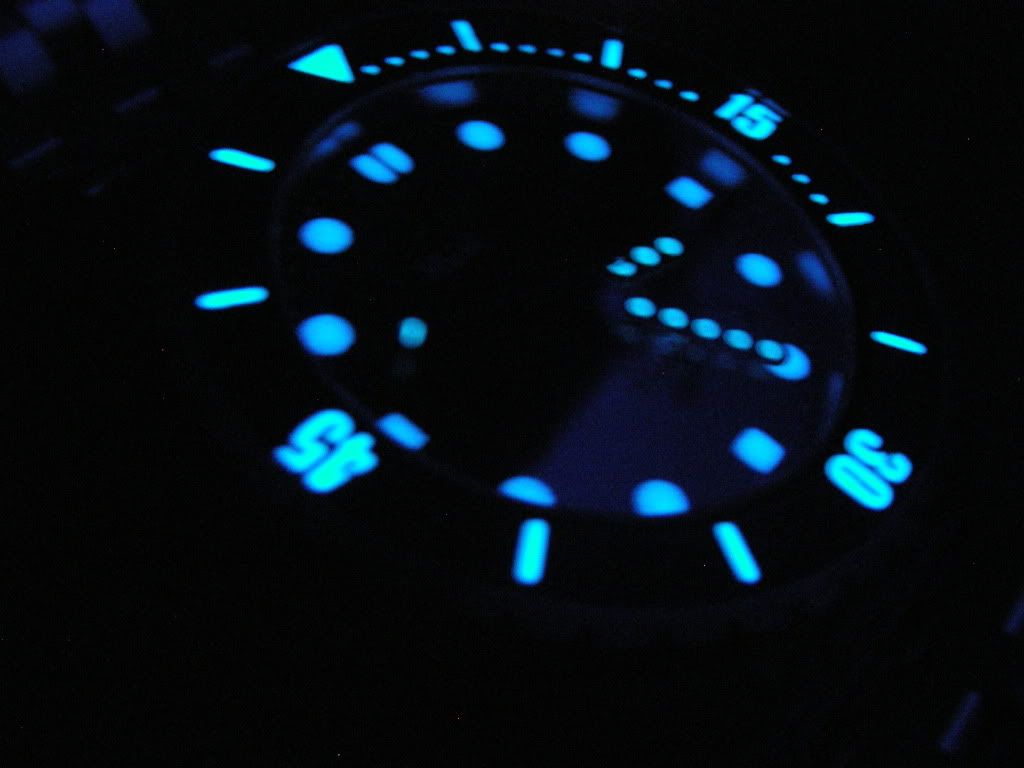 If you are on the fence about purchasing one of these, you'd better jump soon. 75 x 4 is not very many, and we all know how scarce and collectible Chris' first runs are. I'm glad I pre-ordered, and I have ZERO buyer's remorse. My only regret is that my watch funds are tapped, because I'd love to make the Holystone my first PVD watch, but alas, there are no easy payment terms!
I don't think there is a better automatic watch bargain at this quality level anywhere. Probably not even at twice the cost. It is also good to see good people do well, and I congratulate Josh and Troy on "having faith...running the race with patience and endurance."
My only question is:
What's next for the boys at Red Sea?