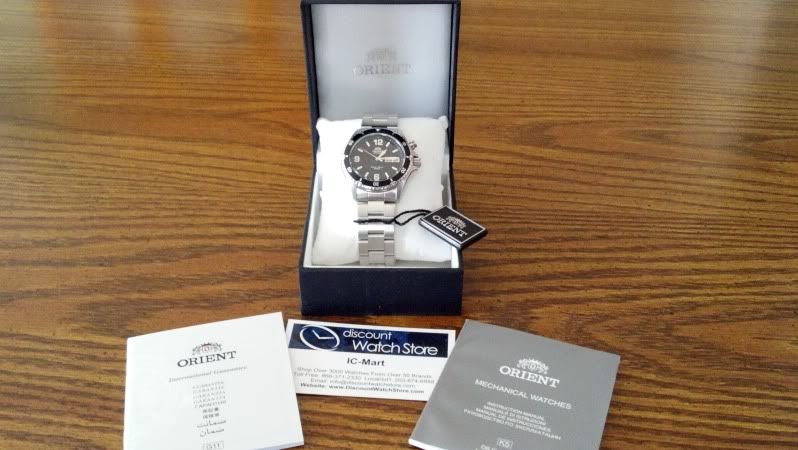 When Zai sent this watch for me to review I was excited and knew that this would be an easy review since I have ongoing personal
experience with this Orient model. And I can only say good things about it. In my line of work being a co-owner of a dining
establishment I like a handsome and durable watch that is affordable so if it would get damaged I wouldn't have to leave via a EMS
unit. I first discoverd the Orient Watch Compnay about ten years ago and purchased a diver that I liked so much that I followed it up with
a Mako when they first became available. My own Mako has been in grease, oil, batter, and depths of water in a deep dish sink and yet needs to
look good out in front of customers. All I have to do is wash it off and it looks almost as good as it did six years ago when I got it.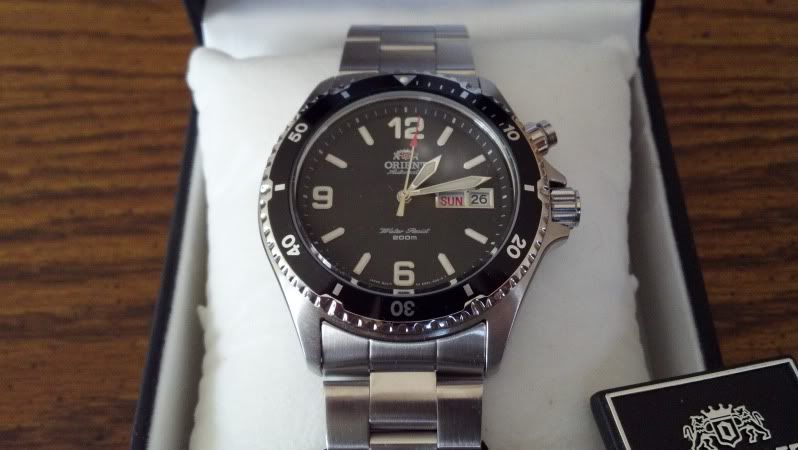 The heart of the Mako is the Orient Caliber 46943 which is a in house automatic movement that is 21 jewels with date and day indicators. The watch
need to be lightly shaken back and forth to start the movement rolling as it cannot be handwind nor does it have a hacking feature.
In 48 hours the watch was only minus 10 seconds which is really good. The date is changed though the crown while the day is changed
though a pusher at the 2 o'clock position. The crown screws down and the pusher has a screw down collar to help protect the water
resistance of 200 meters, especially if you plan to use it for swimming or diving.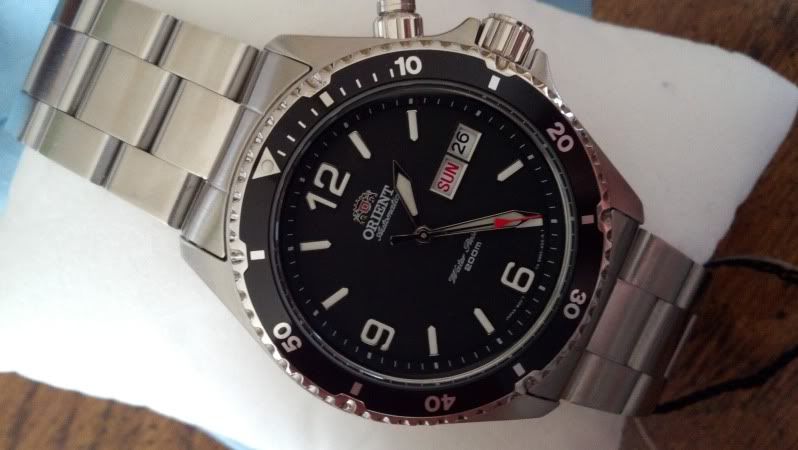 The 41.5 mm case is is polished on the sides to give it alittle bling and is brushed on the top. The caseback is a screw in again to help
to maintain the water resistance. The reeded ( coin edged ) bezel takes 60 clicks to get around to the original starting point. A nice thing
on the bezel ring is a lume dot at the 60 position which I prefer. The dial face is nicely done with both markers and Arabic numerals that are
chrome polished as are the hour and minute hands and lume has been added. The lume is really pretty good after a prolonged exposure to light. I wear my watch to bed and am too lazy to rollover and look at the clock. I just look at my watch so the lume is good thing. The crystal is mineral
glass.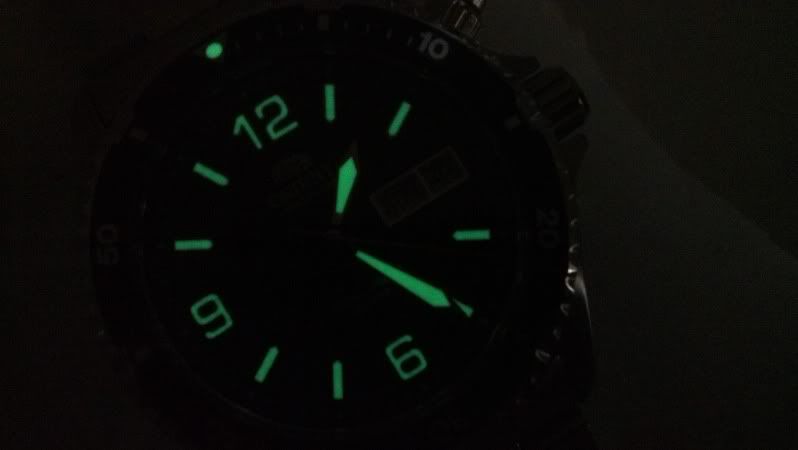 The brushed solid link bracelet is very comfortable when it's properly adjusted. The clasp has a double button lock with a foldover small
clasp. One of the features of the clasp I like is the micro adjust holes. These micro adjust holes can accomodate the fluctuation of wrist
expansion and contraction during weather changes. I like to wear my watches tight but when it's warmer I need to loosen them up abit
or my hand feels like it might pop off. The links are held together with friction pins and there is no diver's extension.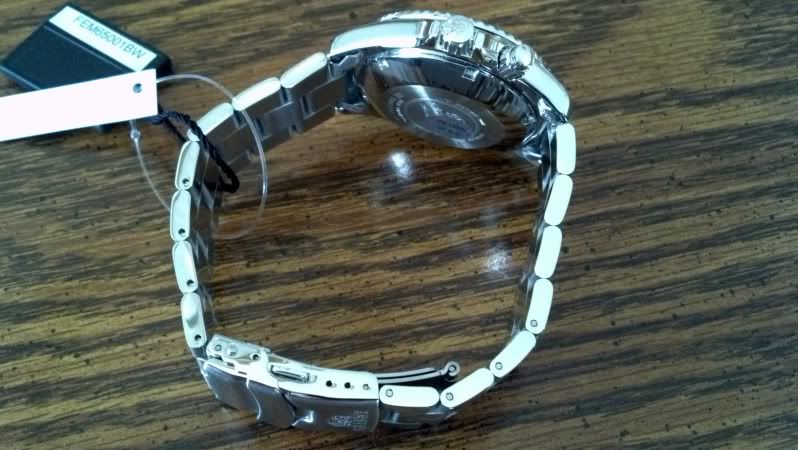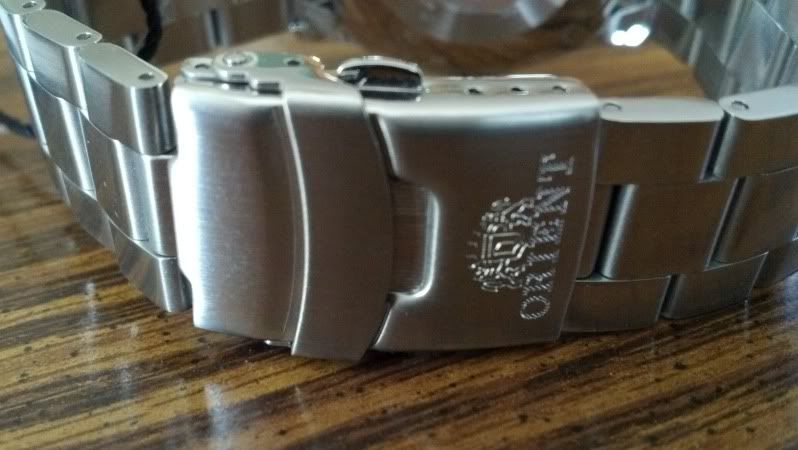 As I said in the beginning my Mako has been a loyal performer for me. With the exception of a crystal replacement due to my carelessness
and the occasional brushing the bracelet with a 3M cloth, it has been a maintenance free watch for me. I would recommend this watch
to anyone looking for a sharp and durable watch with a very reasonable price.