Discussion Starter
·
#1
·
Hi Guys and Girls,
Today I decided to create a little post in order to help those that have difficulties in identifying their watch.
The watch I used was my much :001_wub: 1974 'Factory correct' Accutron Spaceview. You may note that this watch has the 'correct' red second hand. These were introduced in the 1970's therefore I would be suspicious of earlier watches displaying this type of hand :sneaky2:
By the 1970's the Spaceview was loosing in popularity to the 218 hence the 'new' red second hand. Not many of these watches sold hence they are not so common.
I will make my apologies now as I have just noticed the dust in my Macro lense :cursing: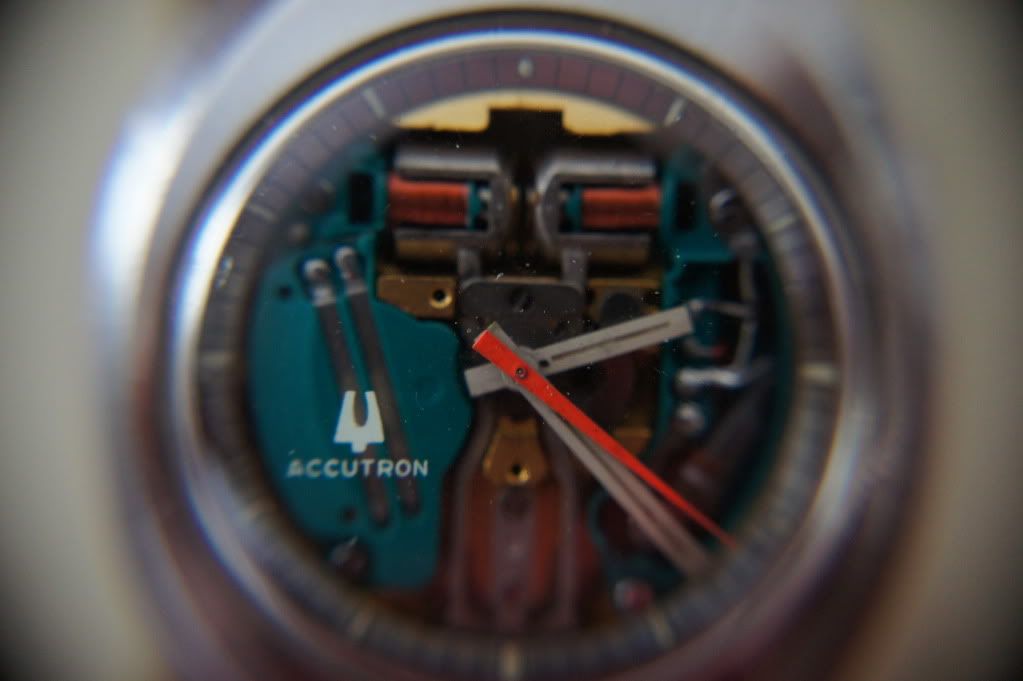 For the removal of the caseback I have used the genuine Bulova removal tool. This tool is inscribed with the letter 'L' which makes it the correct tool for the 214. Various other tools exist all annotated with different letters, I assume for different models.
From the picture you will notice that the locking ring has been removed.
The picture below shows the mechanism of the watch. Point to note is the '214' inscription on the bottom part of the mechanism. All Anniversary models are inscribed as '2141' however Franken models exist which have been fitted with a '214' mechanism...........So be warned !!!!!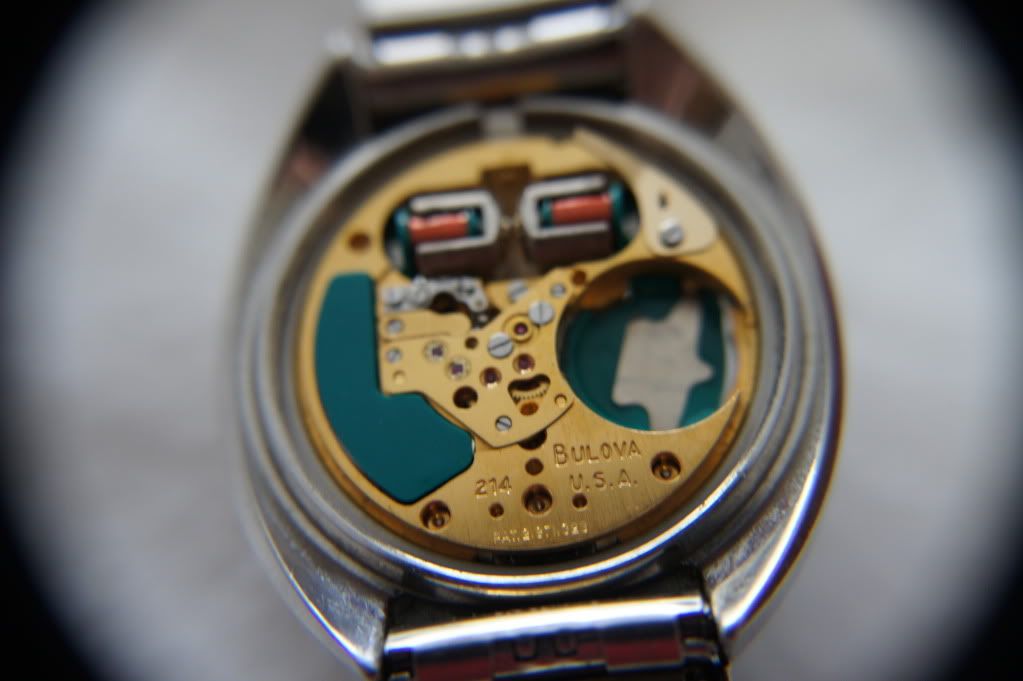 Now thankfully my watch still depicts the original 'ink' lettering which in this case is '3353'.
This is very useful in identifying the watch and in particular replacement parts. Some watches no longer have this 'ink' mark for a variety of reasons such as cleaning etc...... other watches have them engraved from the factory. Some owners inscribe the number into the caseback to aid in identification.
From this number '3353' I can ascertain that this is a genuine Spaceview model as listed in this 1974 Parts catalogue.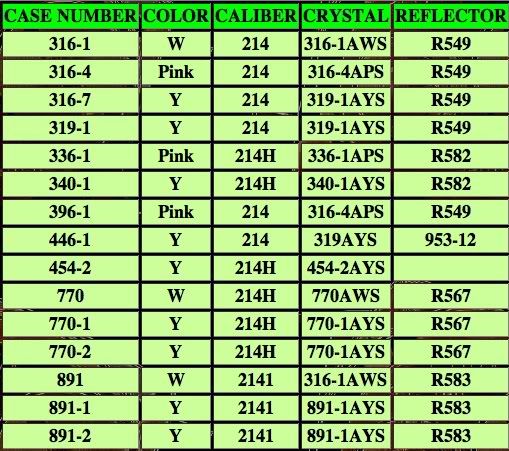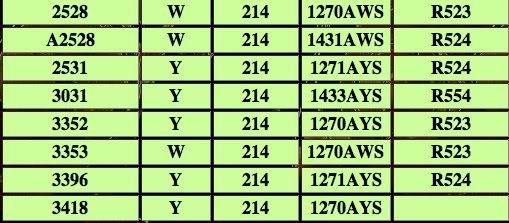 Now what I would say and this is based on research also, some Accutron Spaceview watches do not appear on that list.....WHY???? My assumption is that these Spaceview watches may perhaps be 'conversions' I will leave you decide.........
I hope this has been helpful and that new members and in-particular new Fans of the Accutron Spaceview find this thread helpful when it comes to buying a preloved Spaceview.
Please feel free to add comments or constructive criticism.
All the best
Jake