Discussion Starter
·
#1
·
Ever since OMEGA launched its first Co-Axial Escapement, the cal 2500 in 1999, it sowed the seeds of a new dawn in modern mechanical watchmaking. In the words of its' inventor George Daniels, the Co-Axial escapement was ".....the first practical new watch escapement in the 250 years following the invention of the lever escapement by Thomas Mudge in the 18th century."
Not content with leaving it there, OMEGA introduced its own Co-Axial calibre, the 8500/8501 in 2007. I stress " New " since each component was designed specifically for the new calibre from inception. Taking it another step further, OMEGA optimised the precision of their Co-Axial Escapement and free sprung balance by improving the design and utilizing a larger (13-ligne) movement.
In its' quest to create state-of-the-industry mechanical watches produced on an industrial scale, OMEGA developed the Si 14 silicon balance-spring, its' name inspired by the chemical symbol and the atomic number for silicon.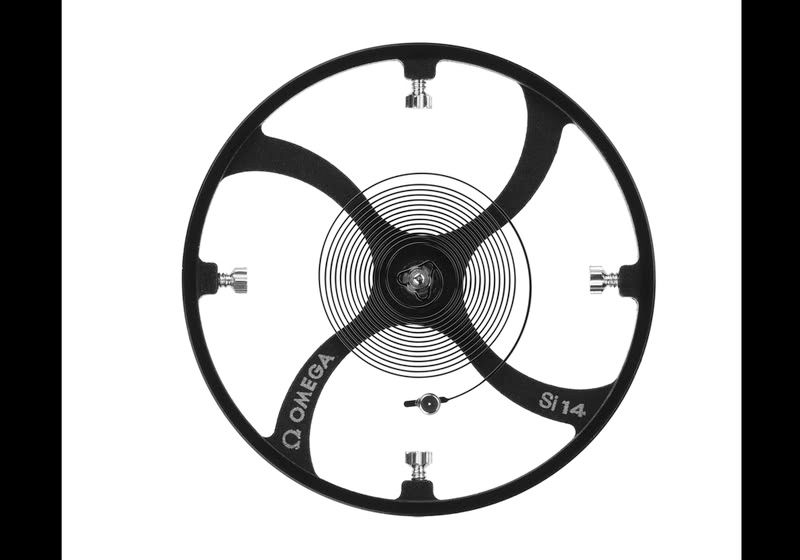 ​
Silicon is non-magnetic so the performance of the Si 14 balance-spring is not disturbed by exposure to magnetic objects. This physical property of silicon allows watches with the Si 14 balance-spring to deliver significantly better chronometric performance than balance-springs made of traditional materials. While the performance of mechanical watches tends to deviate over time as a result of small everyday shocks, these disturbances have very little effect on Si 14 silicon balance-springs. There is substantial freedom in the fabrication of balance-springs made of silicon which allows the Si 14's geometry to be modified for optimal isochronism, a factor that reduces the amount of deviation in the accuracy of a watch.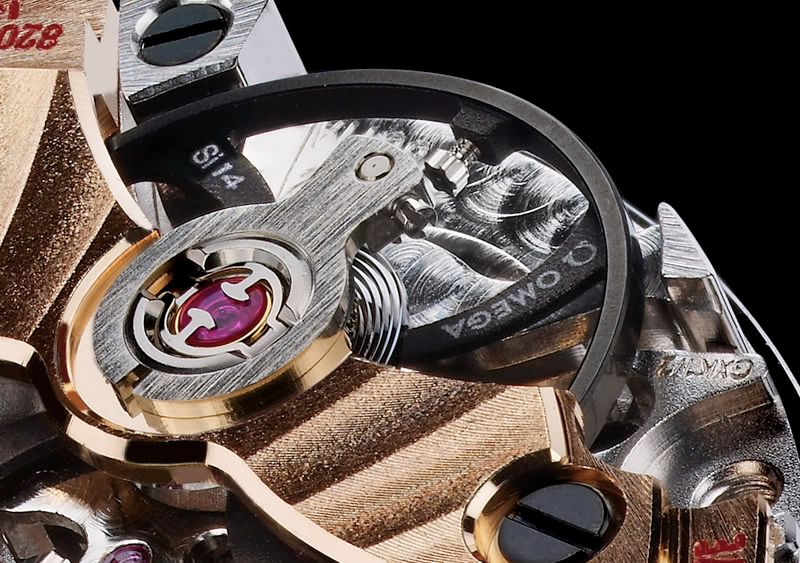 ​
The Si 14 silicon balance-springs are being introduced in the De Ville Hour Vision Annual Calendar watch and in the Seamaster Aqua Terra Ladies' OMEGA Co-Axial Collection.
The "Si 14" identification marks engraved on the balance arm and on the caseback of the watch serve as a reminder that these are among the finest, most advanced, most accurate mechanical timepieces in the world.
Pictures and text assistance - omegawatches.com
A new standard has indeed been established

ZIN

​