This is the work of Badboy, who originally posted the piece in the General Forum:
[quote author=badboy board=Chat thread=1176681224 post=1176681224]I finally took the time to change out the bezel on my Steinhart Ocean 1!
Yeaaa!! ;D
A while back I knocked it pretty hard and lost the 12 o'clock glow dot marker thingy. (I really expected to see a shattered crystal.)
Jon & Elsa at Steinhart sent me a new bezel insert; no cost, no hassle. If I wanted to send my watch in, they would've even put it on for me.
Here the old bezel is off & old adhesive is cleaned off (nail polish remover & Qtips):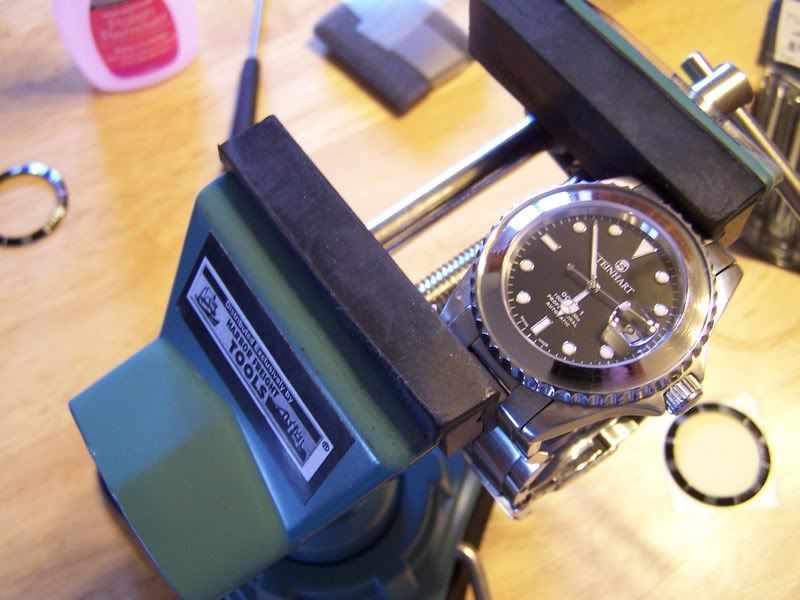 New bezel ready to go on:
Unleash the adhesive backing (somebody needs a manicure!):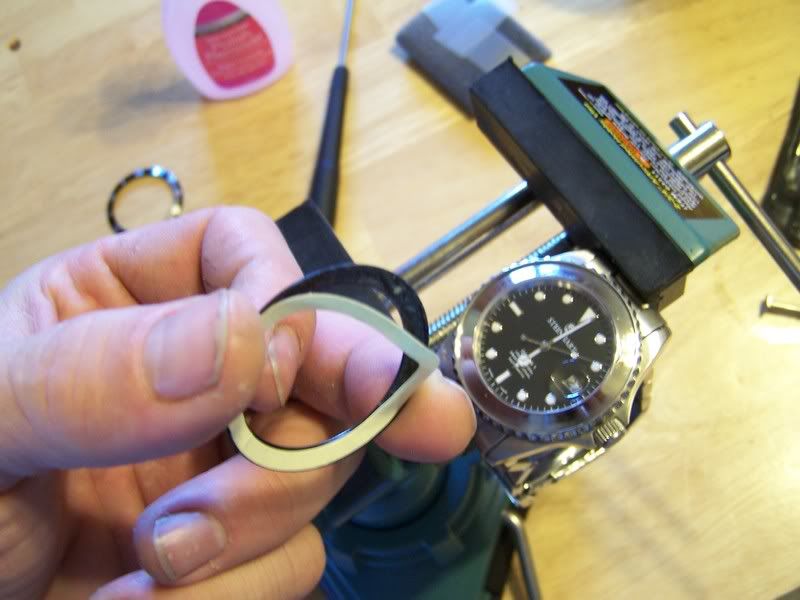 New bezel in place: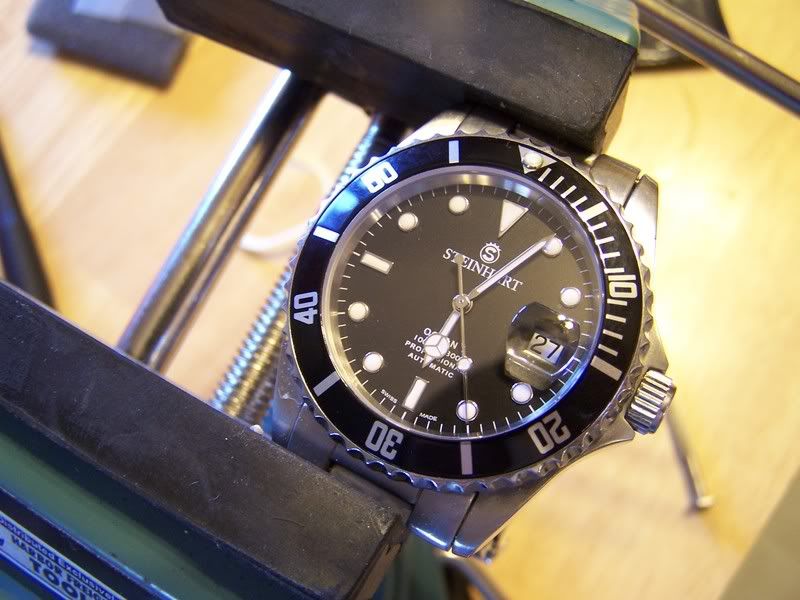 That's trickier than I realized, each click has a very slight amount of play. You have to find the spot where it likes to rest.
Sayin' goodbye to the old bezel: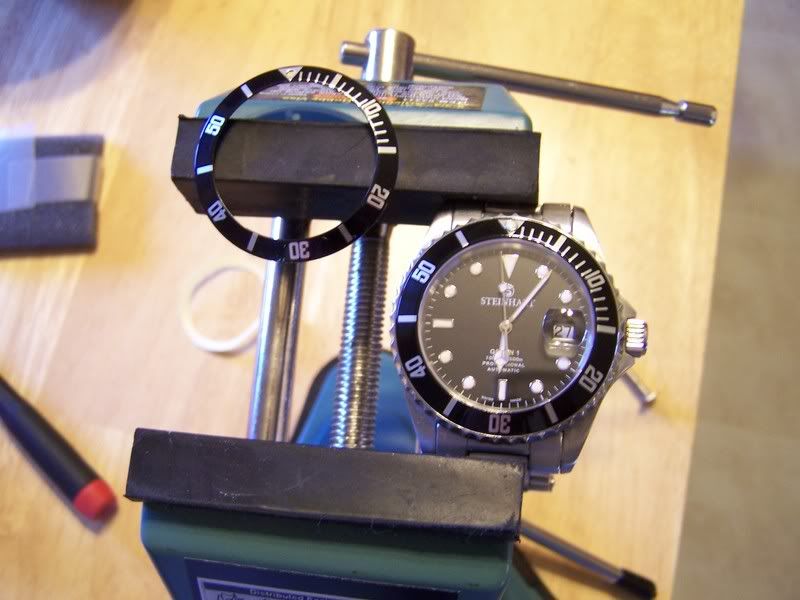 It's lined up (I swear!)
The magnifier lens is perfectly centered on the date window, so you can tell in the pics that I never got a straight-on pic.: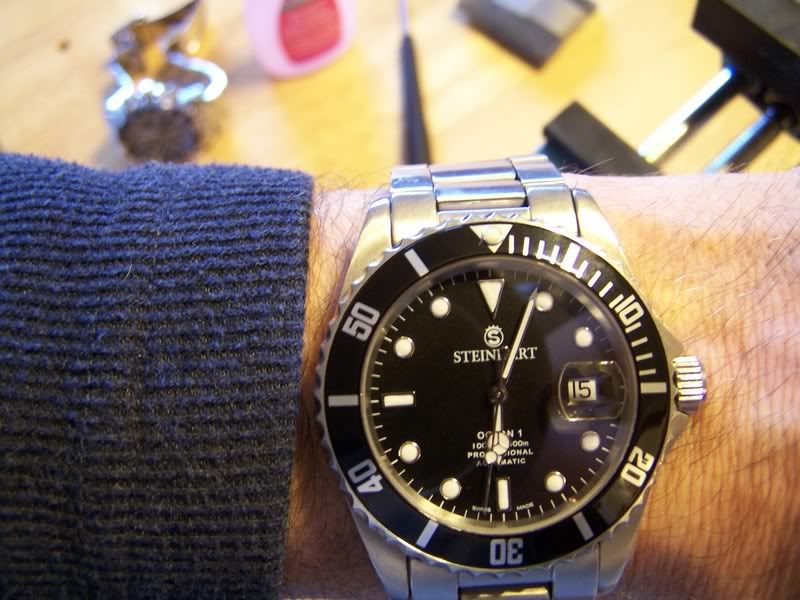 Another shot:
Can't really get a good shot "straight on" bad reflections.
Note the Seiko SNA225 whimpering in the background. Knows he ain't gonna see daylight for a while! ;D
Articulating suction hobby vice from Harbor Freight made this alot easier. Paid like $5 or $10 & it has thick rubber pads on the clamping area.[/quote]