Discussion Starter
·
#1
·
First lets start off with some amateur photos...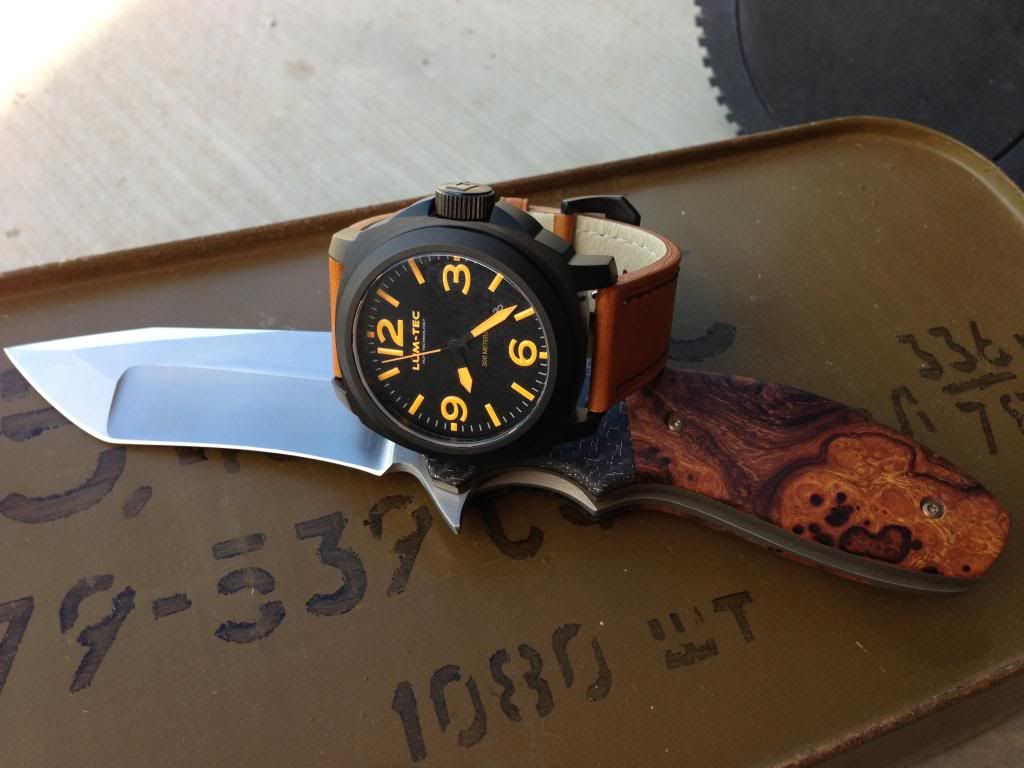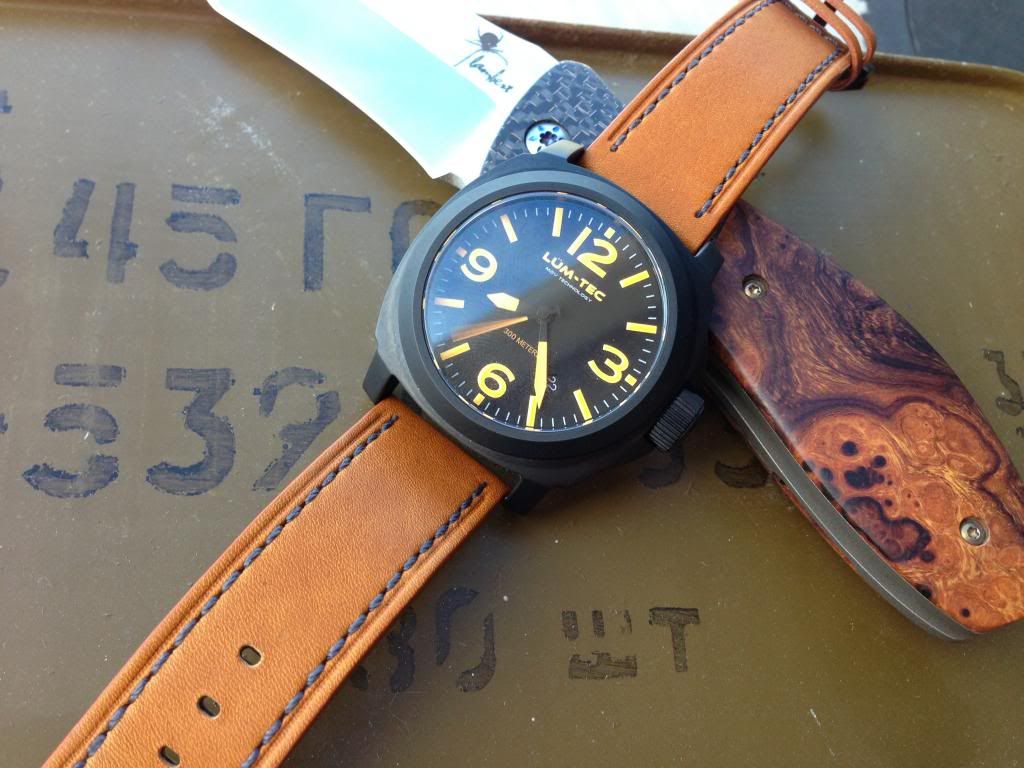 I must say I really am digging my new M57. I really like the look of the rubber strap on the M57 but enjoy the comfort of the leather. I would like to get best of both worlds with a black or dark leather strap. I would like a strap with decent water resistance as I do tend to wash my hands often at work (I work at a hospital in IT support). Looking for something simple but nice, nothing too fancy or flashy. I debated a black leather with orange stitch but not sure how I feel about orange stitch... What do you all recommend I know there is something awesome I am missing, price not too much of a worry but dont want to go totally overboard...
24mm Black/Orange Stitch 190 Soft Calf 5mm Thick 125/75 24/24
I also really thought this looked nice, especially for the price.
Benton - 24mm Black Buffalo - 24mm Straps - Width - Crown and Buckle
Of course there is this straight from Lum-Tec... not sure it would quite "fit"
Any recommendations of other straps? Thoughts or experiences with the straps above? All input is welcome!
-