A couple of days ago, I came across an SALES AD, for an Invicta 13791.
One of the photos in it, is from my review here, on that watch.
Going forward, I will be adding a Water Mark, to all my photos & Images.
If I use a Photo, by some one else, their name will be Credited in the Lower Left Corner.
See the Examples Below.
WTF= W
atch
T
alk
F
orums.
Timex=
Me.
Lower Left,
Photo By.
If you need a photo without the Watermark, PM-me, and I will shoot it over.
Also, I will not Watermark, Stock Photos, like Invictas Product Shots.
Thanks
:thumbup1:
Tim.
LINK: Review of Invicta 13791
ORIGINAL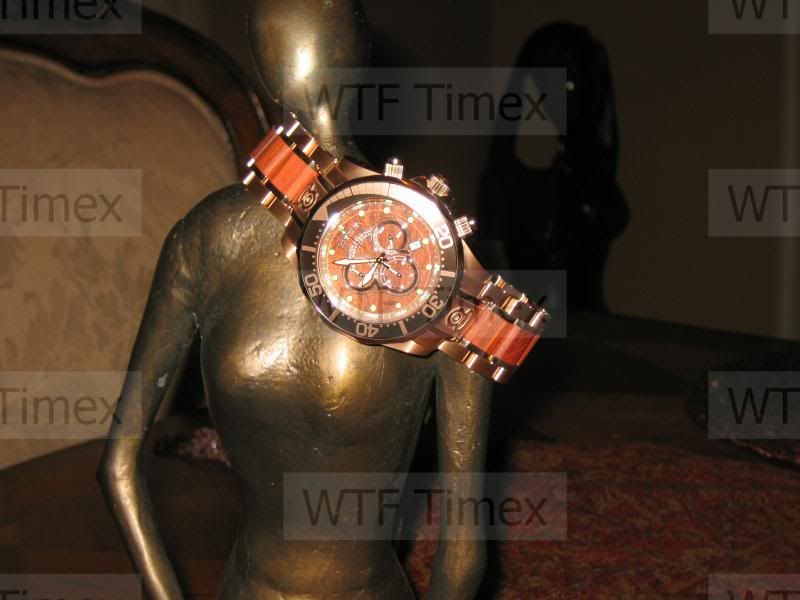 SALES AD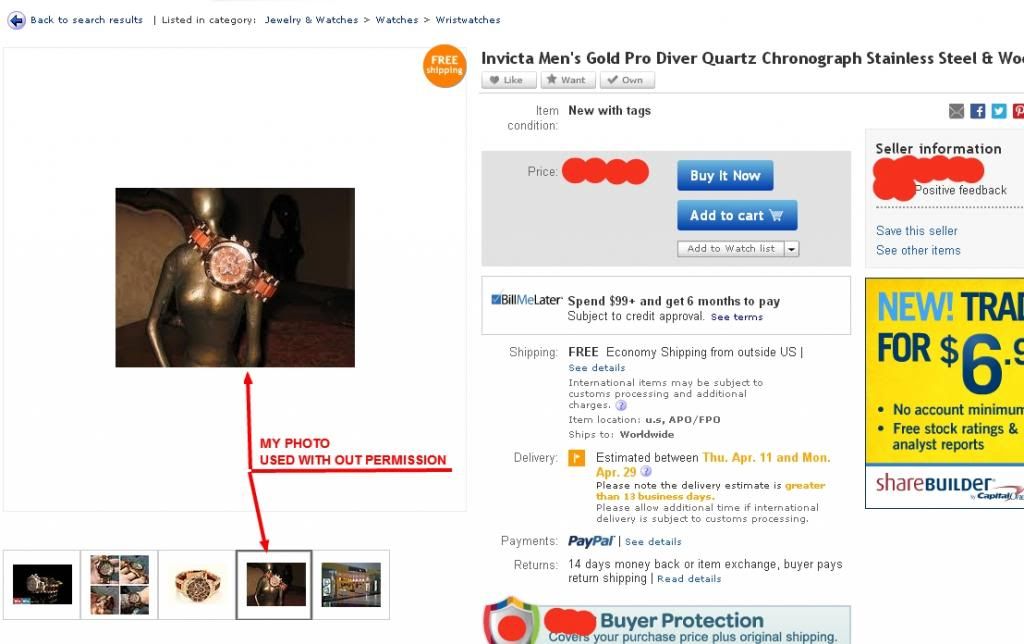 WATER MARK EXAMPLE
WATER MARK EXAMPLE with PHOTO CREDIT