Discussion Starter
·
#1
·
Friends,
First off let me explain that the following interest evolved from my pursuit of Speedmaster ownership, and consequently, a greater appreciation for Omega's entire line of watches. I acknowledge that the Planet Ocean is a different beast than the Speedmaster and other pieces you may hold dear, and though I am asking for subjective responses, I'd appreciate it if replies would refrain from suggesting other watches. I have tried on a Planet Ocean and my heart is set on a variation of this model.
So onto my question: The Planet Ocean is now offered with an orange bezel. I think I may have also seen models with an orange strap but that much orange might be too bold of a step for my tastes. Simply put, is this much bright color on a watch, for lack of a better word, fashionable? How well have these orange variants been by received by the Omega fans of the forum? How do members feel about the inclusion of bold colors on their high end watches? In what social situations is this style acceptable?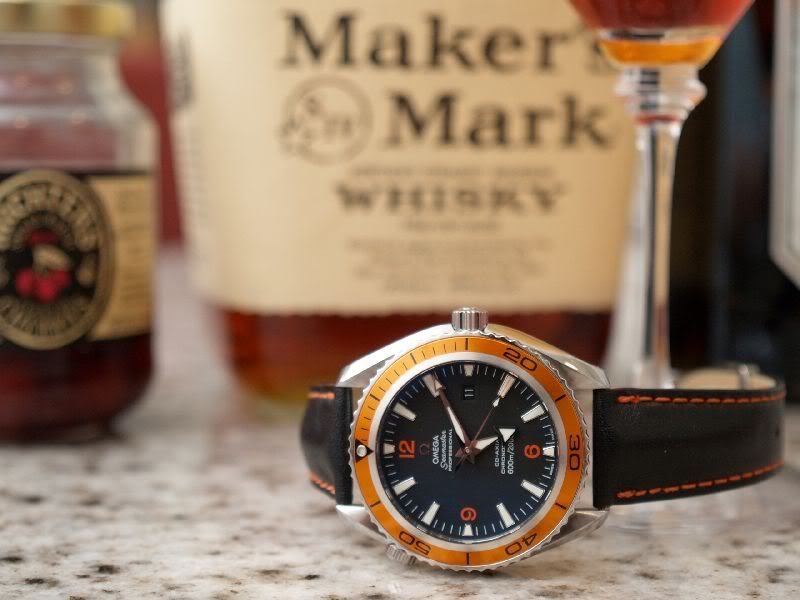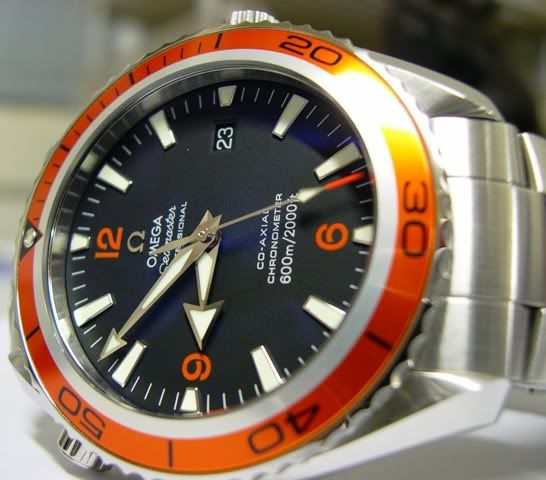 Of course, I have owned and worn seikos and gshocks with no reservations about bold color. Still, I have never owed an Omega before and I would hate to project any arrogance or tastelessness about myself. Sorry if it seems like a silly question, but I'd hate to regret a serious purchase.