Discussion Starter
·
#1
·

Dame Ellen MacArthur receives France's highest decoration

President Nicolas Sarkozy awards Ellen MacArthur the Légion d'Honneur
​
Friday 28 March 2008
Sailing legend and OMEGA Ambassador Dame Ellen MacArthur was awarded France's highest decoration, the Légion d'Honneur by French President Nicolas Sarkozy at a ceremony at the Old Royal Naval College in Greenwich on 27 March, 2008.
This was a formal recognition of the award bestowed on Dame Ellen when she set a solo non-stop round-the-world record of 71 days, 14 hours, 18 minutes and 33 seconds in February 2005.
President Sarkozy explained why she had been chosen for France's most prestigious award, saying, "Ellen is a symbol of Franco-British friendship - adored by people from both countries and she symbolises something that unites the two countries. Her passion for the sea - offshore racing is a passion for the French and she is so courageous especially given the fact that she was so young when she first sailed into the record books. Not only is she a very brave person who has made people dream with her adventures on the sea, but she is also an extremely kind and generous person as evidenced by her work with the Ellen MacArthur Trust taking young people with cancer and leukaemia sailing to help them rebuild their confidence."
Responding to the award, Dame Ellen said, "It is a huge honour to receive this award from a country from where I have set off on some of my greatest adventures. I have spent a great deal of time in France over the past 11 years, and the support and warmth shown by its people has been truly touching. But above all, I feel huge gratitude towards the incredible team I work with, as it was as much their commitment and drive as my own which has led us to where we are today."
Ellen received her medal in the exact same location where the first hero of British sailing, Sir Francis Chichester, was knighted by Queen Elizabeth II in 1967. Fellow British sailor Pete Goss was also awarded the Légion d'Honneur for his rescue of Raphael Dinelli in the 1996 Vendée Globe solo round the world yacht race during a severe storm in the Southern Ocean.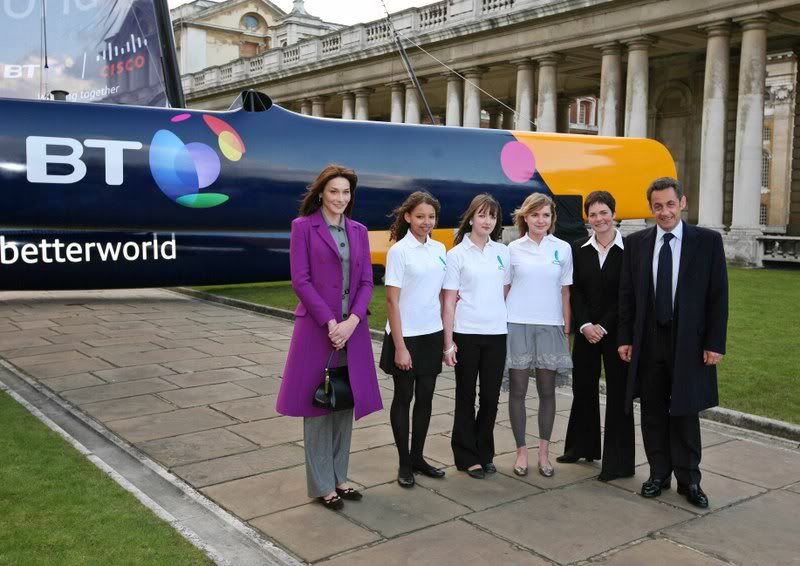 ​
Dame Ellen launched the BT Team Ellen project last September in Paris. The project includes the BT IMOCA 60 to be raced by French skipper, Sébastien Josse, in the 2008/09 solo Vendée Globe as well as Nick Moloney, skipper of the BT Extreme 40.
Ellen's sailing projects for this year include the Archipelago Raid on the BT F18 plus helming the BT Extreme 40 in the Round the Island Race in addition to her support of BT's CSR programme. She is also continuing with her commitment to pursuing and communicating how to lead a more sustainable life on land.
Dame Ellen's friends at OMEGA join the world in congratulating her for this remarkable and much-deserved recognition. We are proud that she is part of the OMEGA family.
Source - omegawatches.com

ZIN

​