Discussion Starter
·
#1
·
The start of the New Year has been pretty good so far. I've picked up 4 watches, two of which arrived in working order!
Here's a Lord Elgin 'Parkton', in Whit Gold with black dial, and the proper faceted crystal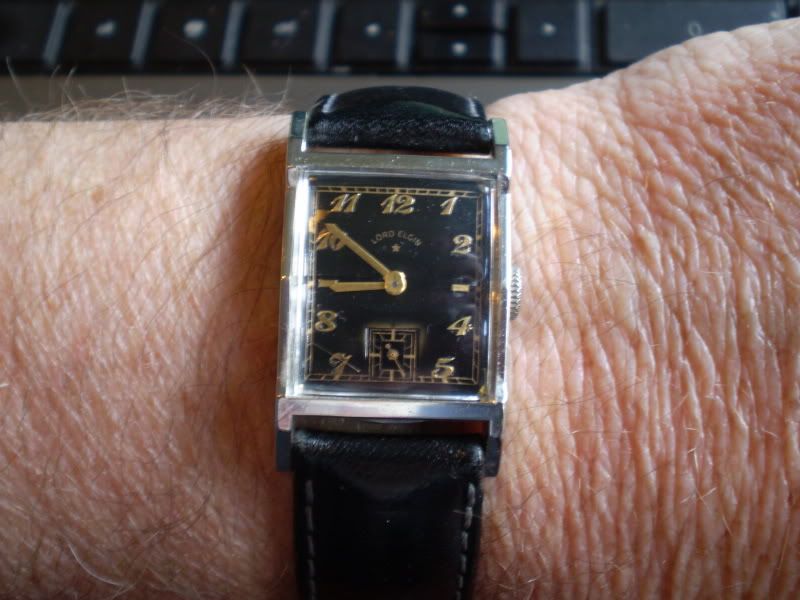 The dial has been redone, with an error in the sub seconds dial. It should have numerals at 15, 30, and 45 and 60. Oh, well.
This angle shows the case a little better, but of course, with the black dial and the faceted crystal, this angle makes the dial invisible.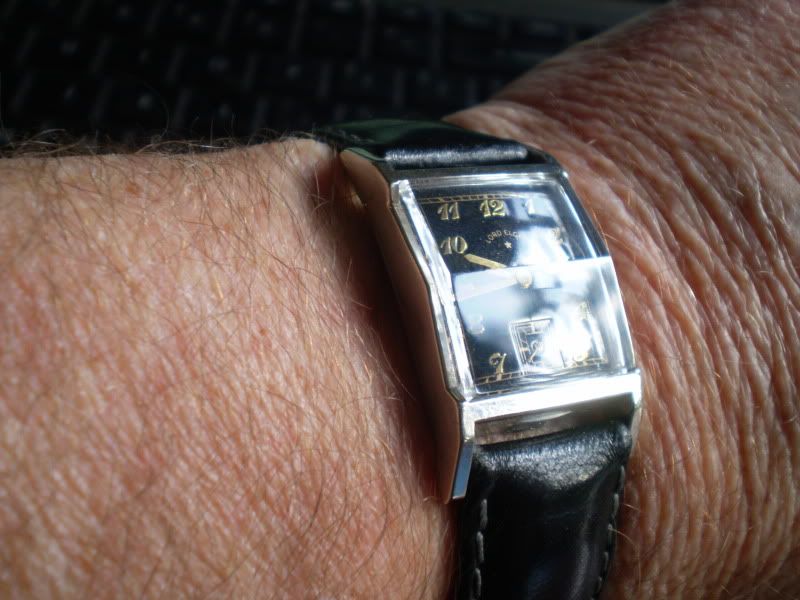 The movement is a 626, my first, and the final 21j 15/0 movement needed to complete the set.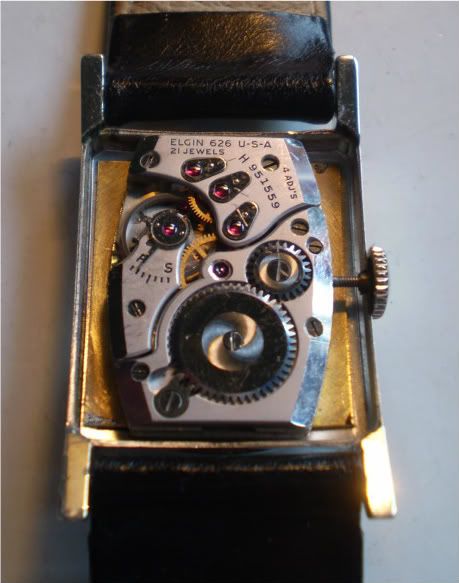 Sadly, some clown thought he needed to make sure to put each cap jewel back in the same place, even though they're interchangeable, so he scratched across the setting onto the plate. Idiot! Vandal!
The next is an Elgin 19, the Alden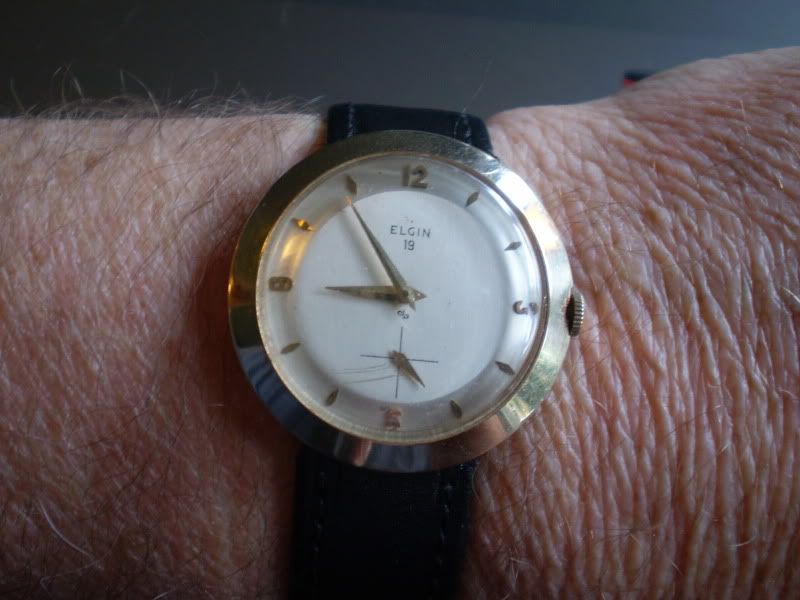 It's one of the 'Elgin 19' series that seems to have superceded the 'Elgin DeLuxe' series in the early 50s. As you can see, it's got a very 'flying saucer' look, with the hidden lugs. This is accentuated by the bottom of the case.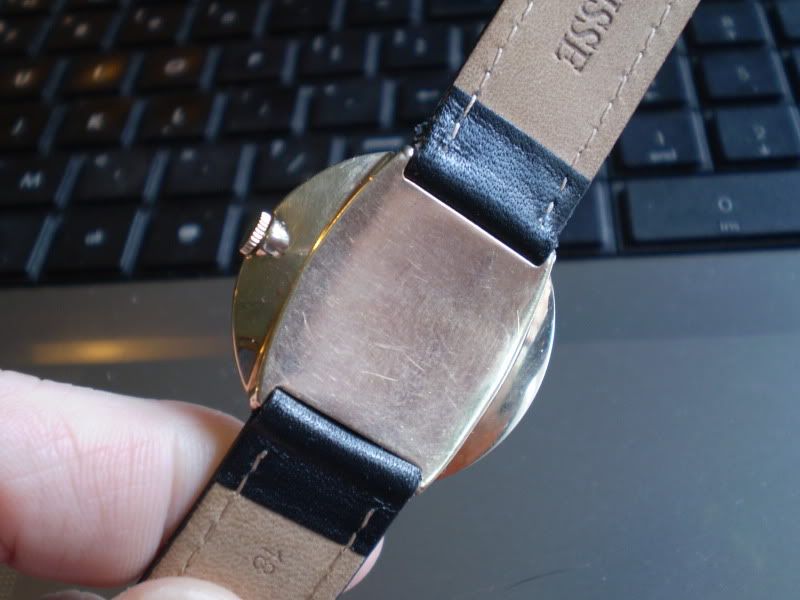 Now, with a case bottom like that, you might think the movement is tonneau-shaped. But you'd be wrong!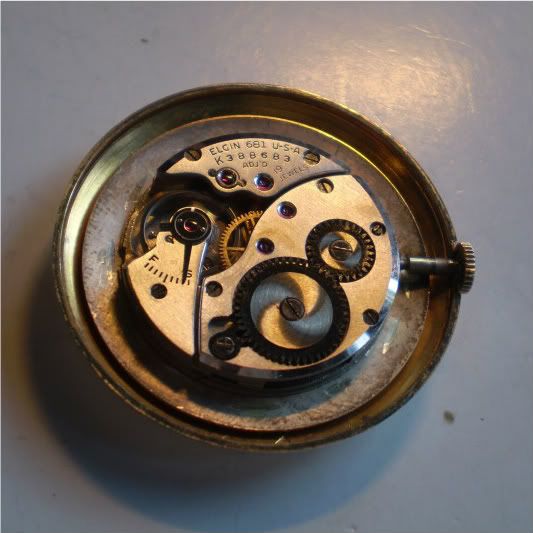 It's a 681, the 19j movement in the 8/0 680 series.
Two others came in, but they're in need of work, so you'll have to wait for them!