Discussion Starter
·
#1
·
I had these two delivered today.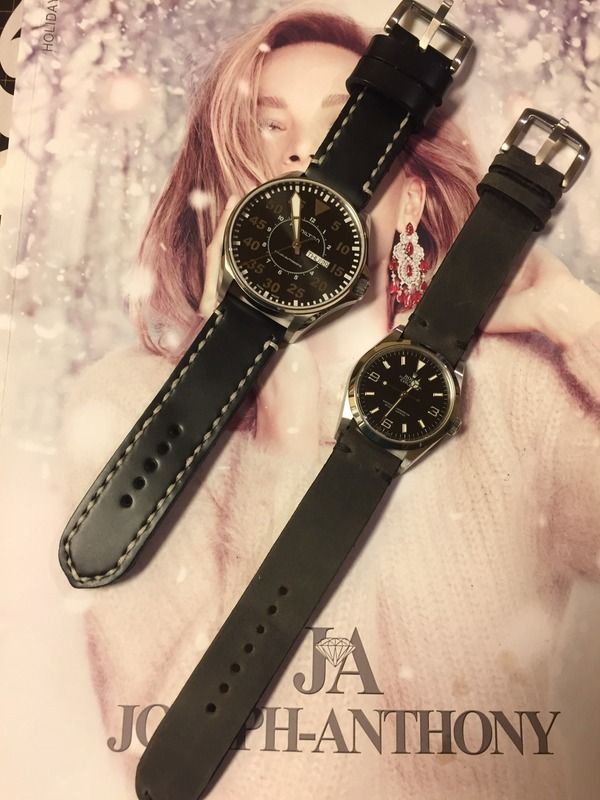 The first is a custom for my wife to wear her 46mm Hamilton Pilot. It's a 22mm width but an extremely short 60/100mm length. There's not much to see from the front.
It's a great looking strap but thick and stiff. She will be able to cinch it tighter once she breaks it in and curves it a little better.
It is a well-constructed strap and she is happy with the custom length.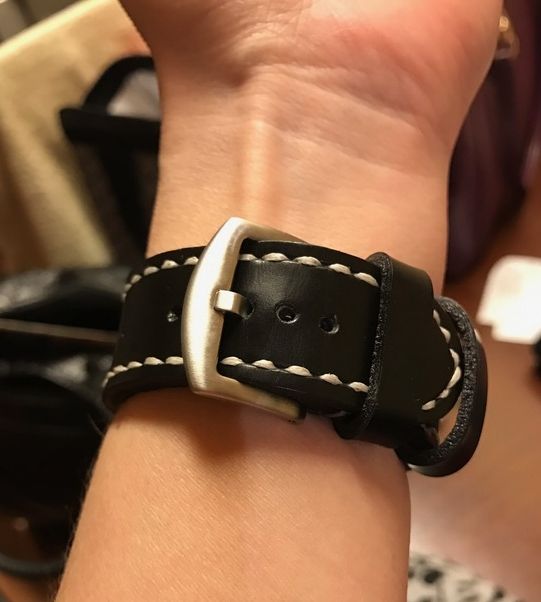 The second strap is for me. I got a thin vintage style because the Explorer has a unique trait of chewing up the leather on straps where the center-end of the strap contacts the bezel diameter of the case. The engraving on the case edge is slightly rough and abrades the strap.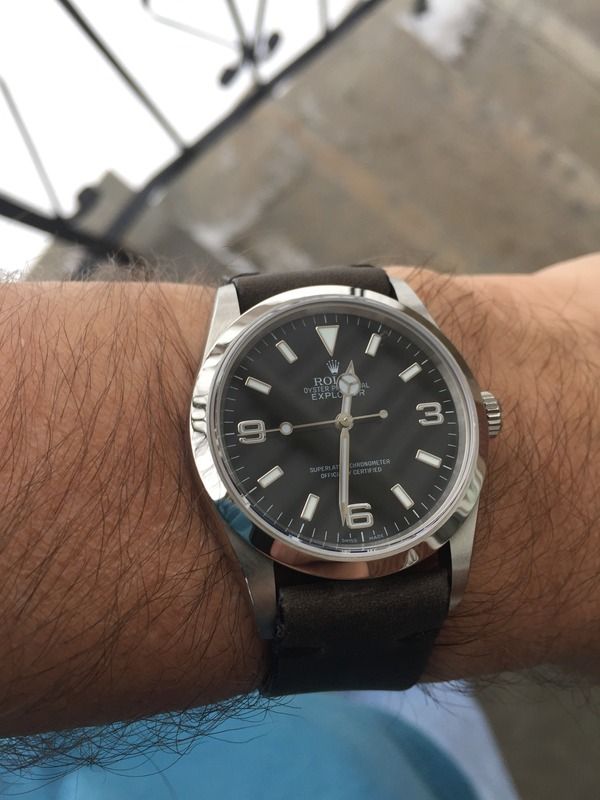 You can see the slightly worn spot on the end of the strap from the install in this photo but this material brushes off the damage easily and it's not noticeable now.
This strap is soft and flexible. No break-in required. I've been wearing one hole looser than in this photo and it has stayed in place nicely. Don't know what that little white spot is. Didn't notice that until I saw the photo. Wiped it with my finger and it's gone.
Delivery took about a month but not due to Martu. She shipped quickly even with the custom length and custom black stitching on mine. All of the delay was at Canada Post/Customs.
One last word...for the price Martu is asking, these are an incredible value and I will continue to buy Martu straps. These are my second and third examples, each custom in one way or another.