Discussion Starter
·
#1
·
I didn't exactly dig around in a trashcan to get it, but I was helping a friend clean out a house he bought and this was in one of the junk drawers. He was going to toss it so I grabbed it.
It's a smaller Bulova, I'm not sure if it's a mens or a woman's. No crown unfortunately, a little bit of brassing but not much, really nothing.
The movement is a 15 jewel swiss, quiet clean! I need to find a crown for it so I can see if it works or not. The dial has a bit of smuts but it's not too bad.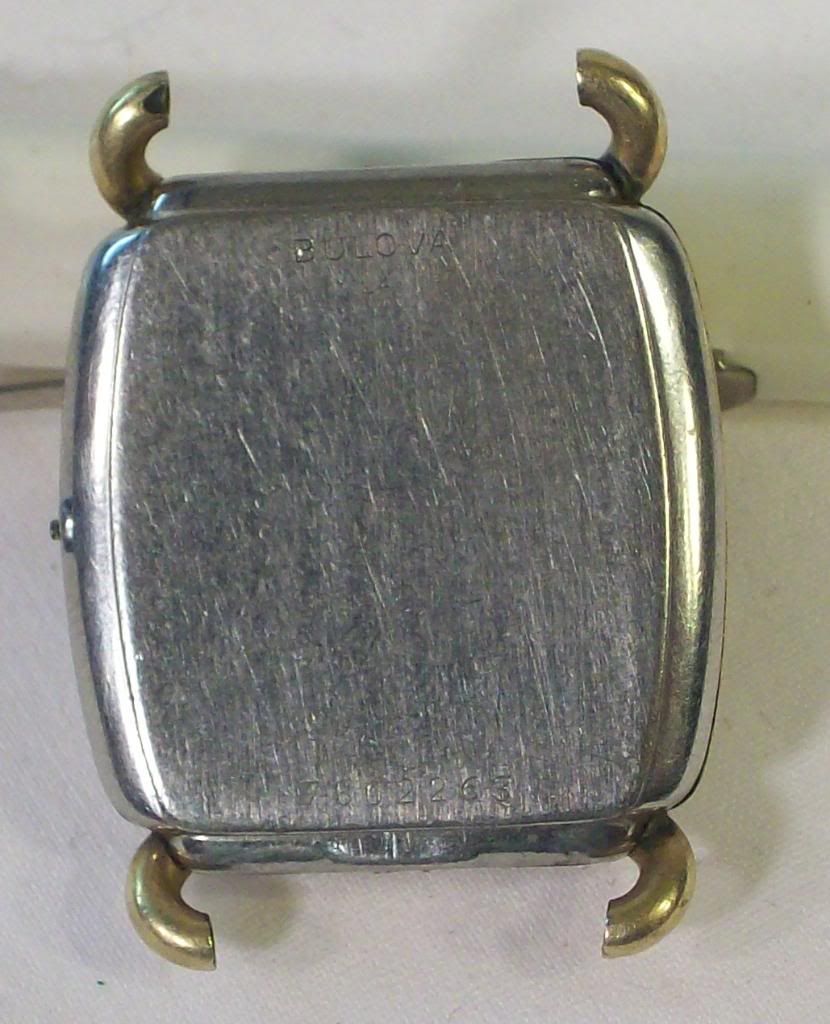 Movement shot isn't that great, I'll retake it another time.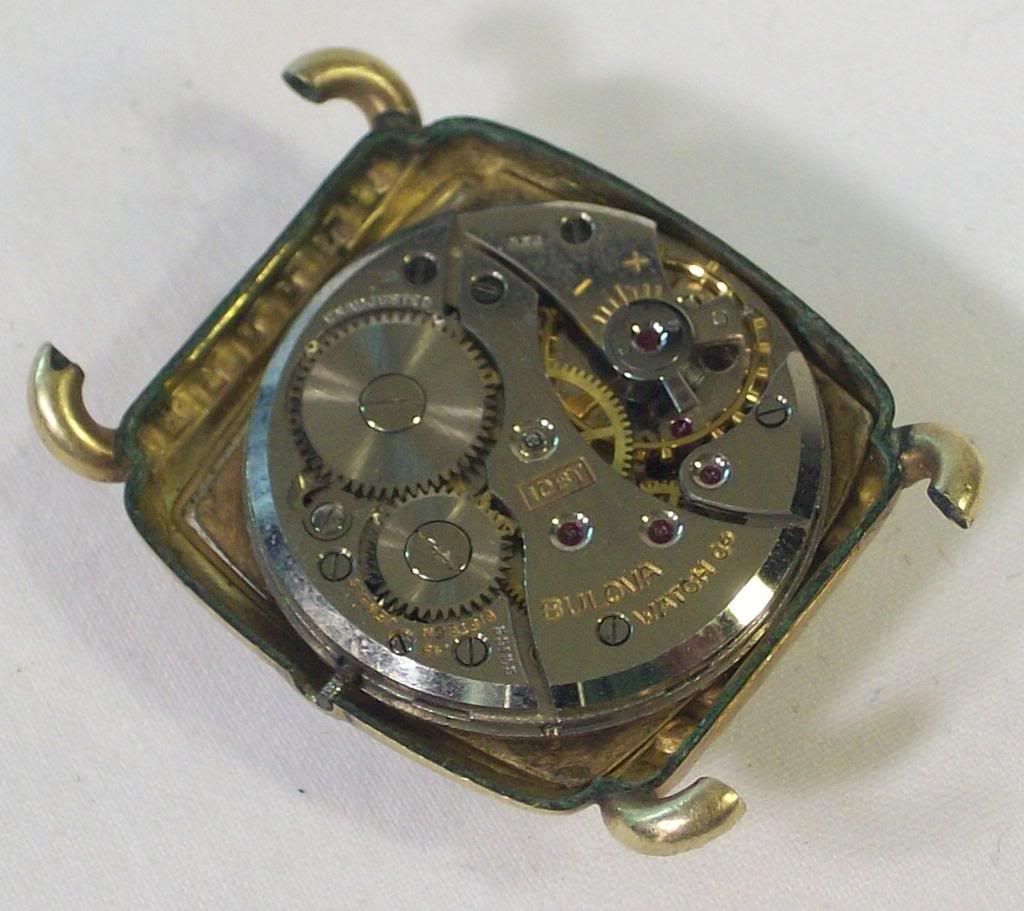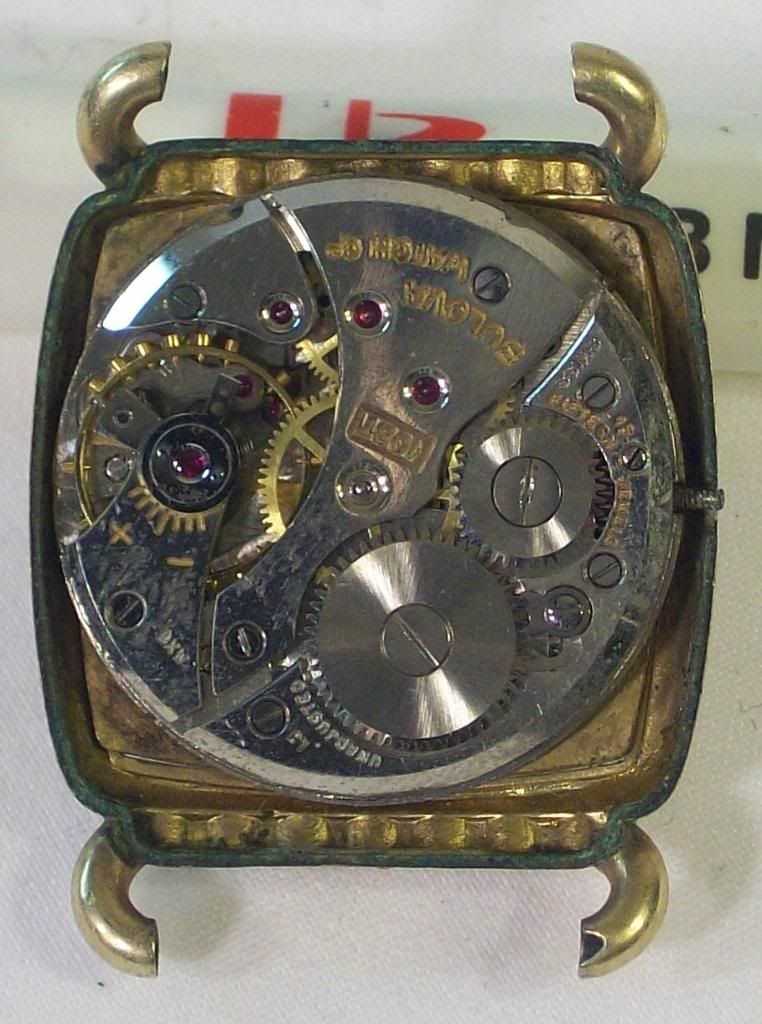 So, what do ya think?