Discussion Starter
·
#1
·
Greetings Everyone!
I thought I'd share a few photos taken this past weekend while I was in Grand Rapids, MI.
I got up Friday after Thanksgiving and drove to Grand Rapids, MI to my ex-wife's home to pick up my son. When I got there he was playing with his cat.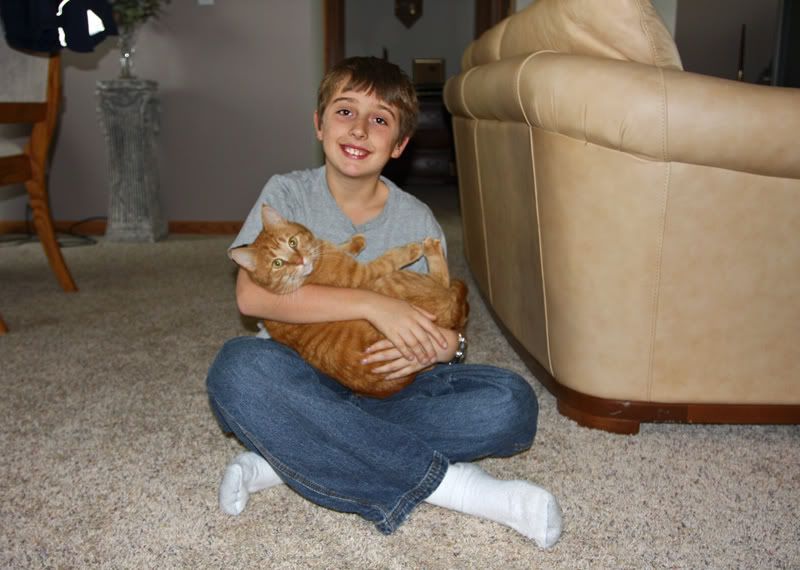 I asked him if he'd like me to take some photos of his cat, and he said "sure!" First, kitty had to get cleaned up for his photo shoot: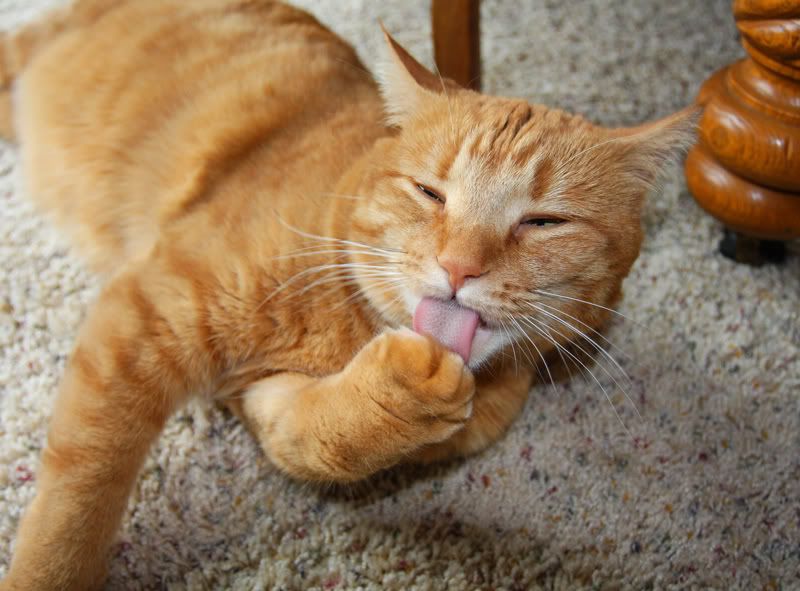 Strike a pose kitty!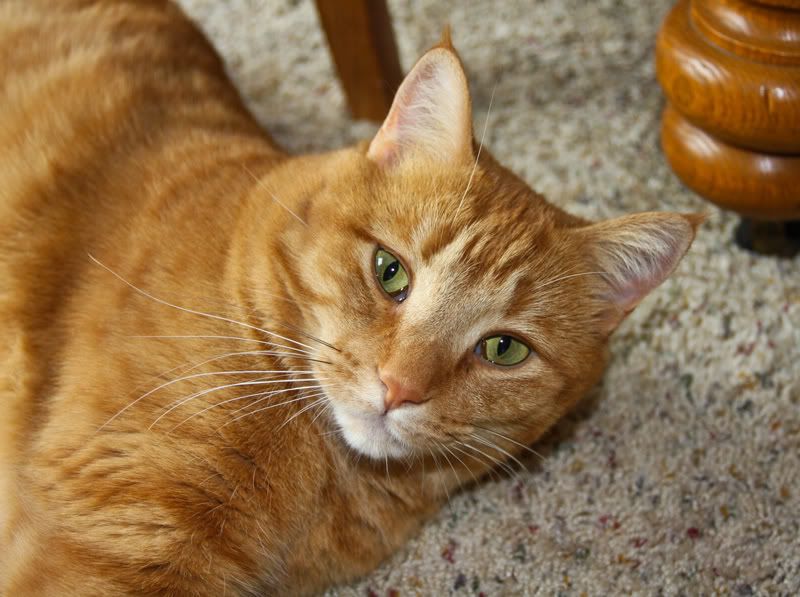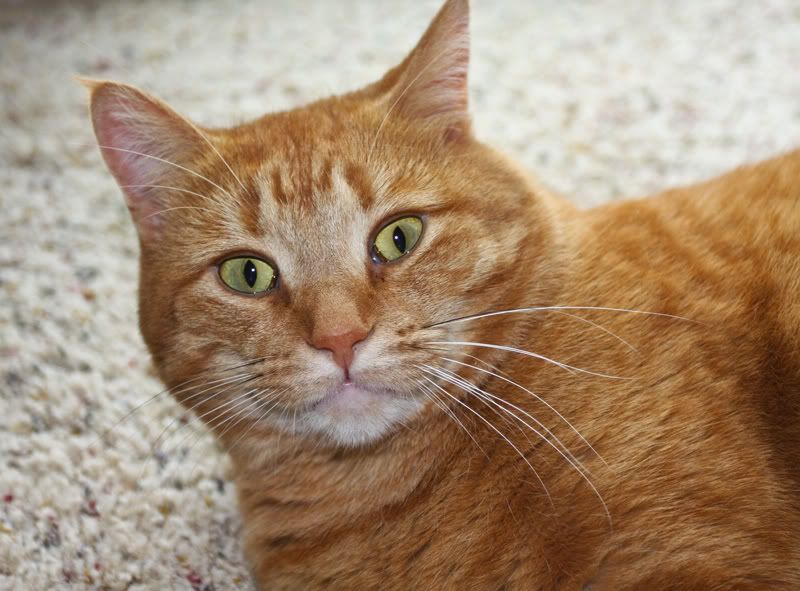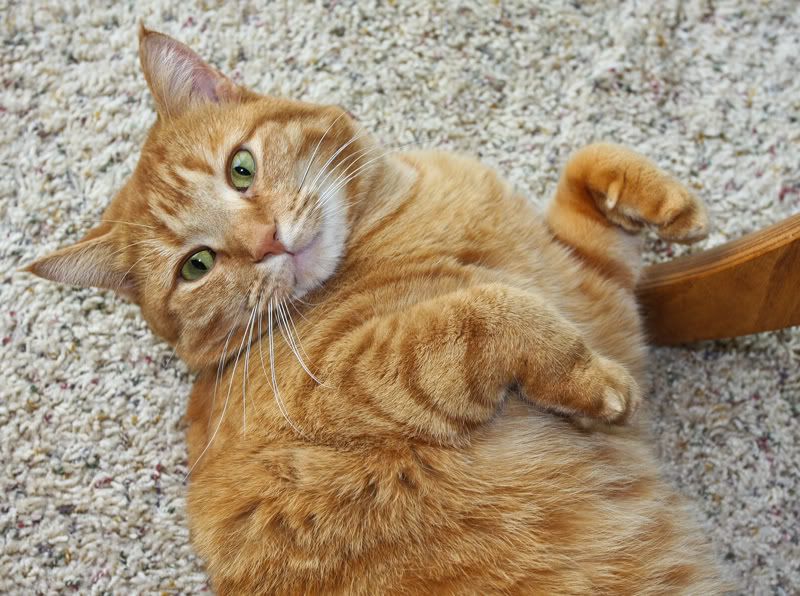 After the big photoshoot, we headed out for dinner, watched a movie, then went back to my hotel for a good nights sleep.
The next morning after breakfast, we decided to go for a swim at the hotel pool: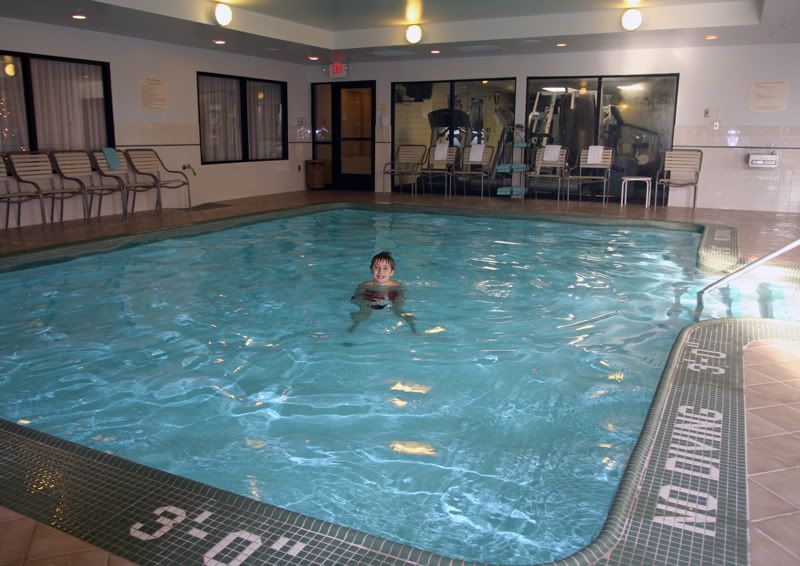 Wrist shot!
After that, we got cleaned up and headed down town. Our first stop was to the Van Andel Museum: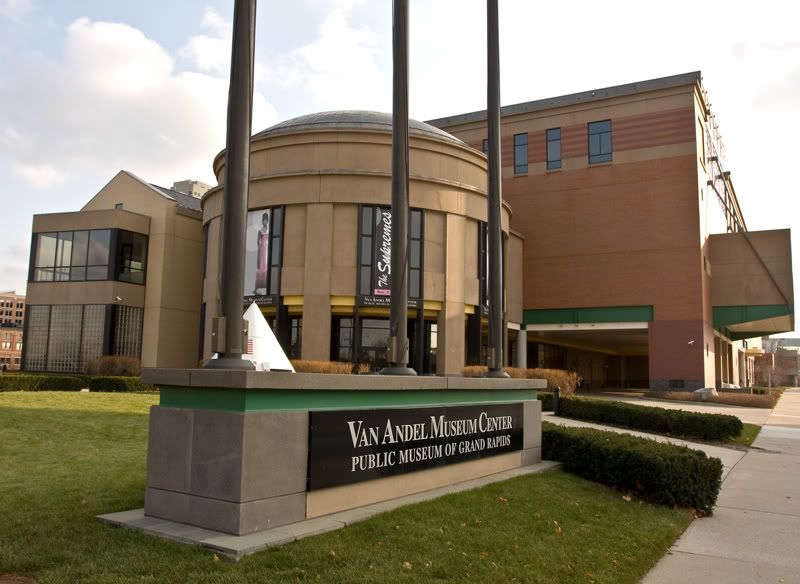 After the museum, we decided to explore the downtown area. Not much happens in downtown Grand Rapids on the weekends, so it was very quiet and easy to walk around: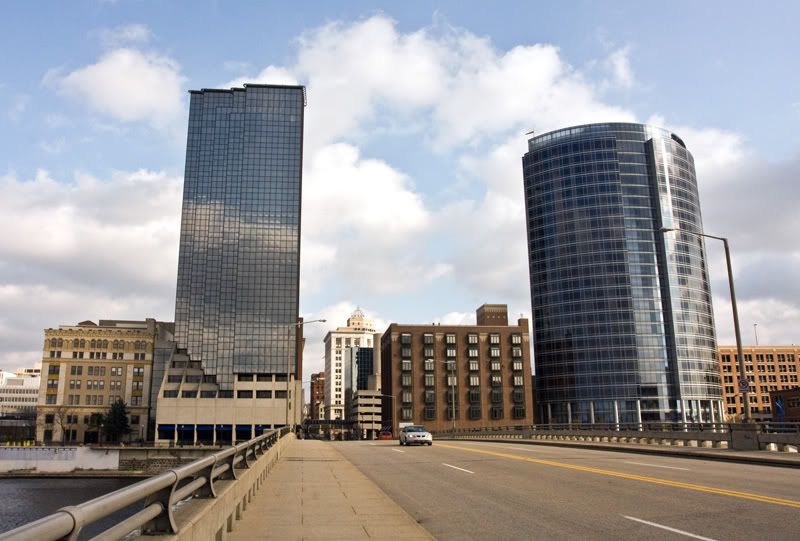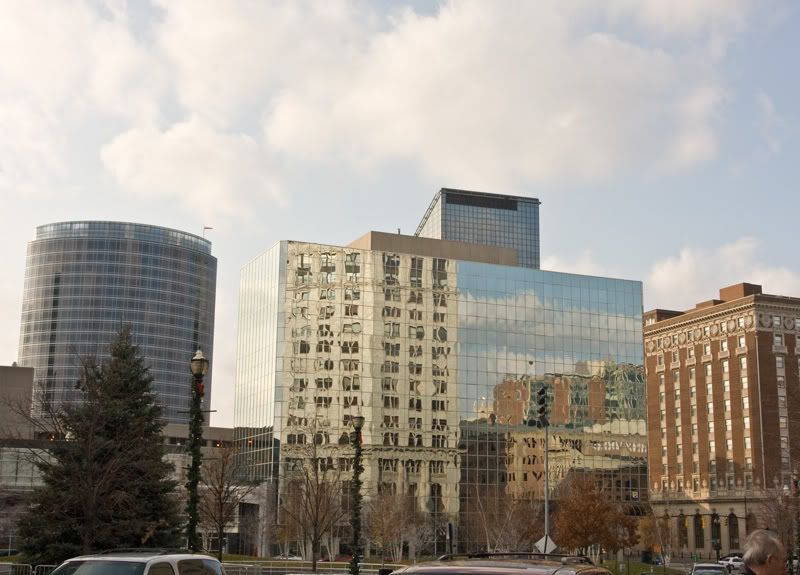 I decided to give my new Navitimer some wrist time - no need to wear my Red Sub downtown.
Grand Rapids was at one time the furniture capital of the US - most residential furniture was made in Grand Rapids. Several large office furniture manufacturers like Steelcase are still headquartered there. Most of the buildings downdown were at one time furniture factories. Some of the streets are still cobblesone: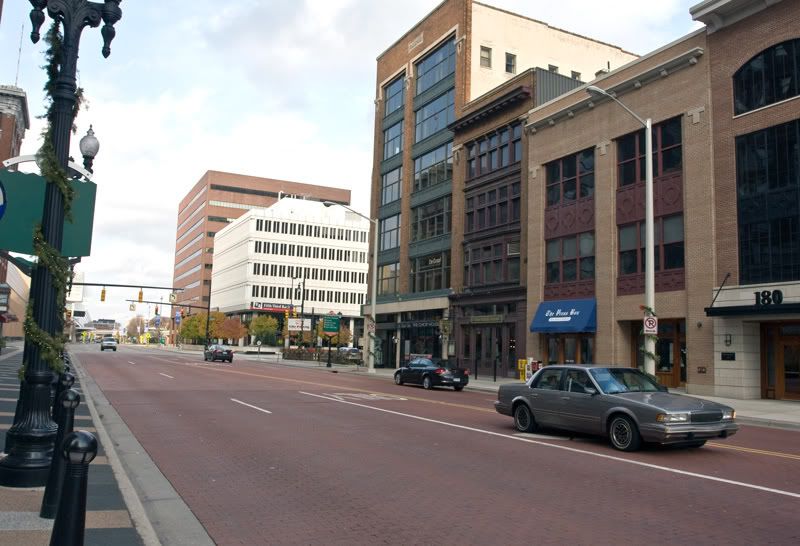 Before long we came upon one of my favorite attractions downtown - the Amway Grand Plaza hotel: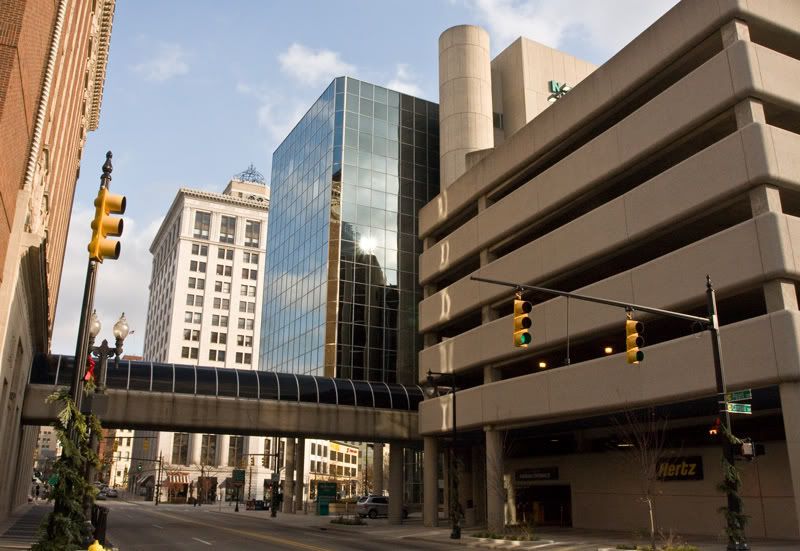 Some of my favorite restaurants in Grand Rapids are located in the Amway Grand including the 1913 Room, Cygnus 27, and Benthams. It had been some time since I had been in the Amway Grand, so John and I decided to walk in the lobby and have a look: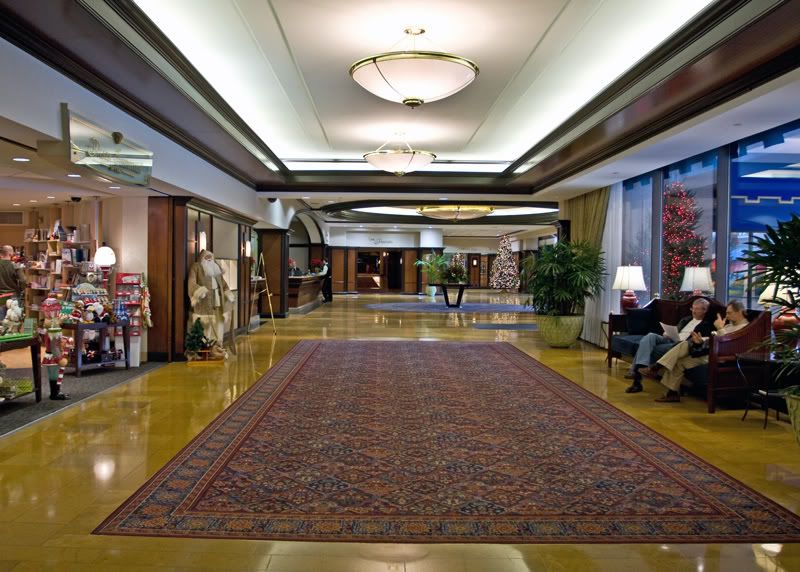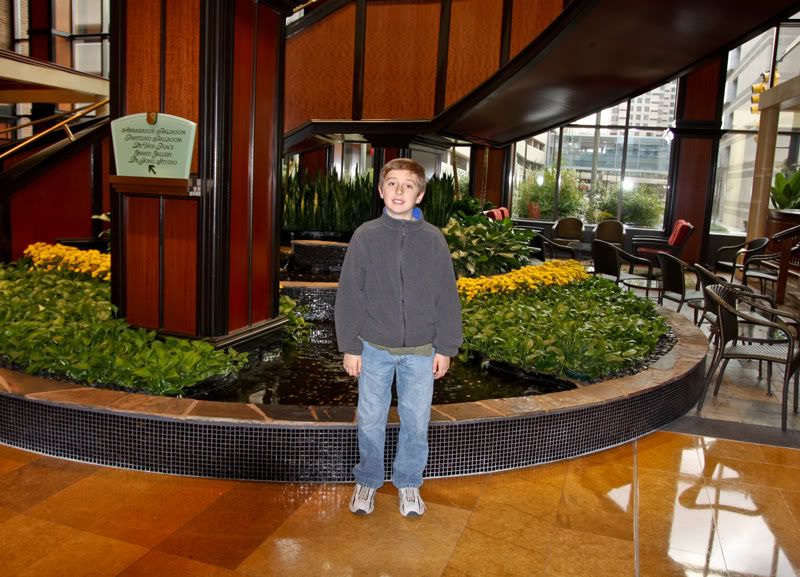 I remembered that there was a Rolex Authorized Dealer not far from the Amway, and got some directions from the front desk - it was only a couple of blocks away. What I didn't know is that next door they had a watch repair store:
You just don't see too many of these around anymore in the US. We went inside with the hope that perhaps they had some vintage watches for sale....alas none were found, so we went next door to Herkners - one of two Rolex AD's in Grand Rapids: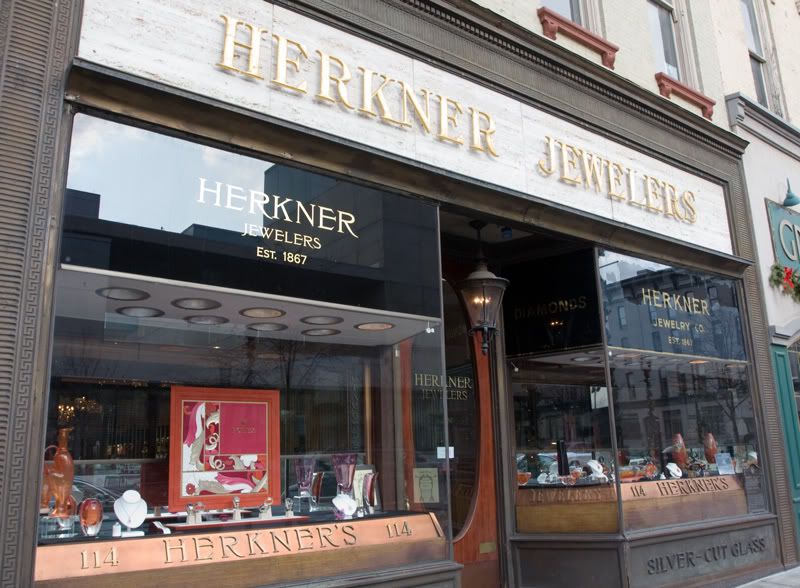 Well, that pretty much brings us to the end of the photo highlights from the weekend - we had dinner, saw another movie, went to church and lunch the next day, did a little shopping and I was back on the road for Dayton. I hope you enjoyed the photos! John and I had a great time haning out together.