My new watch came yesterday: the beautiful Orange Monster...
I won't go into technical details because I think most of you already know the specs and movement of this watch. You better take a look at the whole process of unpacking the watch, sizing the bracelet and some other fancy pics as well: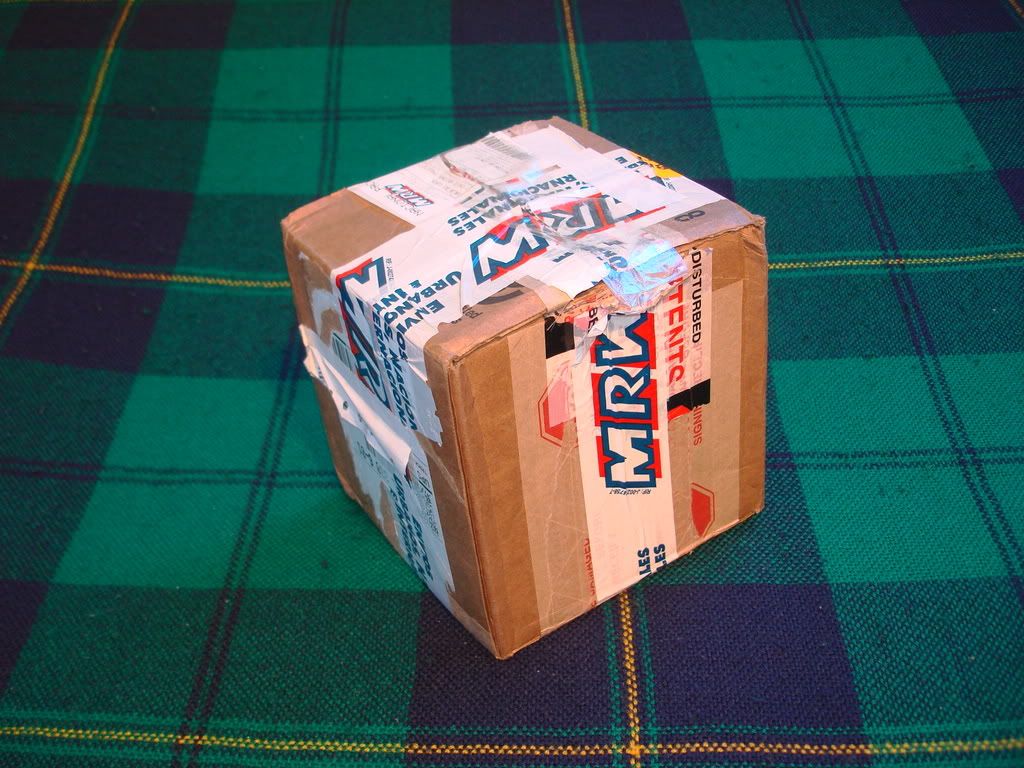 The box was sent by the seller from Caracas.
Let's begin...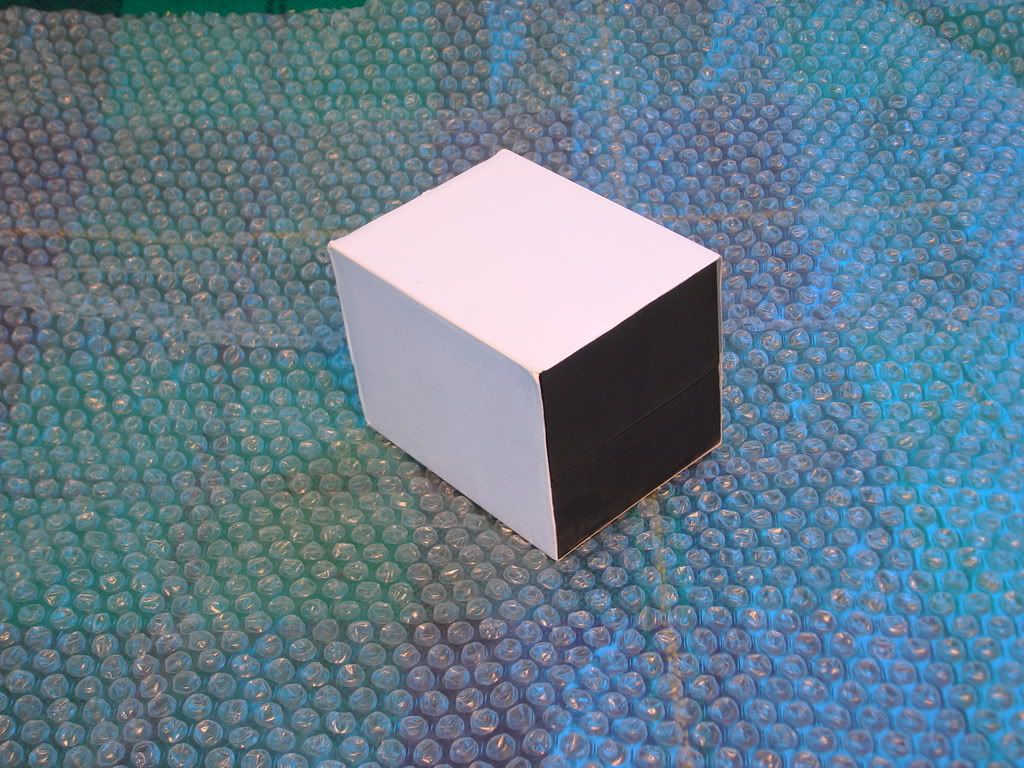 This box seems a little old, and it's bigger than the one that came with my Black Monster.
Indeed, the box IS old, even the Seiko logo seems out-dated.
I don't care about the box anymore once I opened it and saw this beauty... The watch is completely new, by the way.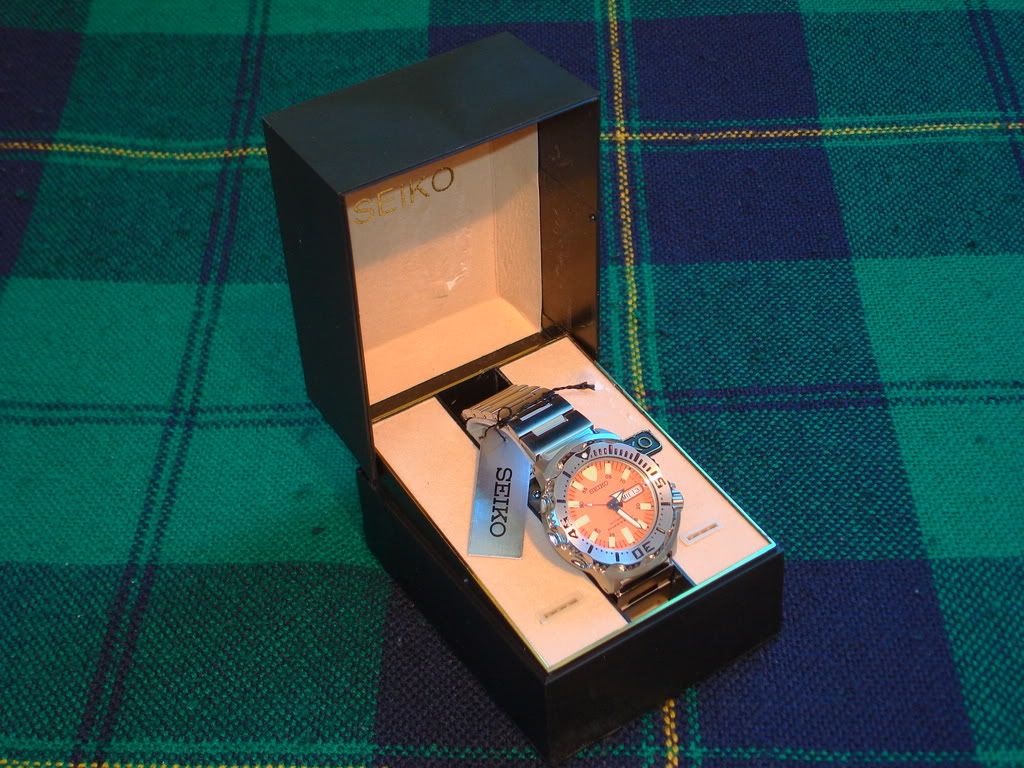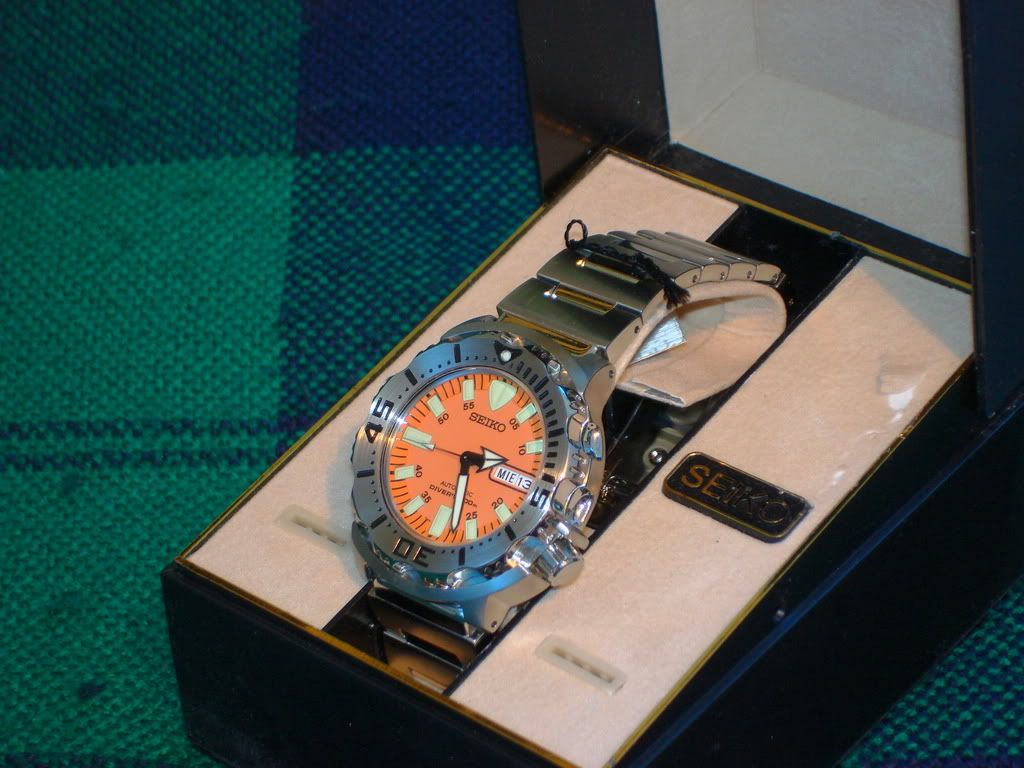 The box has a hidden compartment on the bottom, which serves to keep the manual and certificate in place. That's a nice detail, IMO.
Here's the whole package: watch, box, manual, warranty and certificate.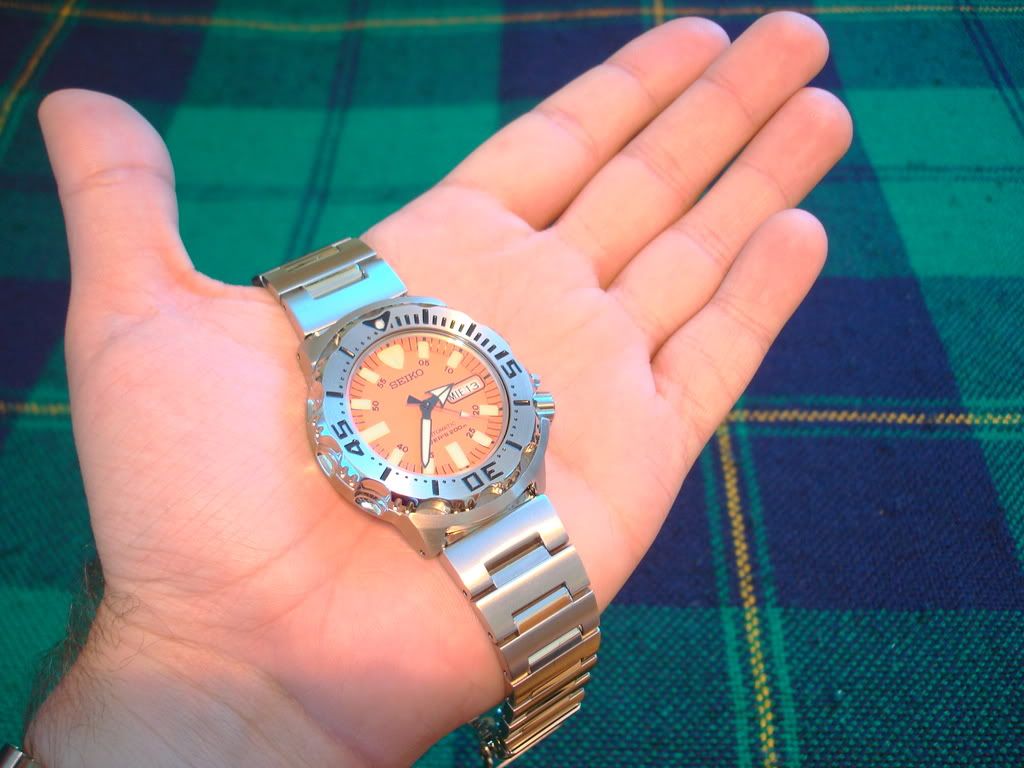 Here's the famous blue sticker. It was removed after taking that pic.
Ok. Now it's time to resize the hefty bracelet, even though some people say it's a tricky task to do, I don't find it that difficult. Here are the tools I used: a paper clip (to take the bracelet off), a pen (use the tip to push on the side of the collar pin once the bracelet is resized, to secure them) and a plier (to hold the paper clip's tip firmly while pushing the pins out.)
The paper clip goes through those little holes on each side of the case, to remove the bracelet quickly and with no harm to the steel.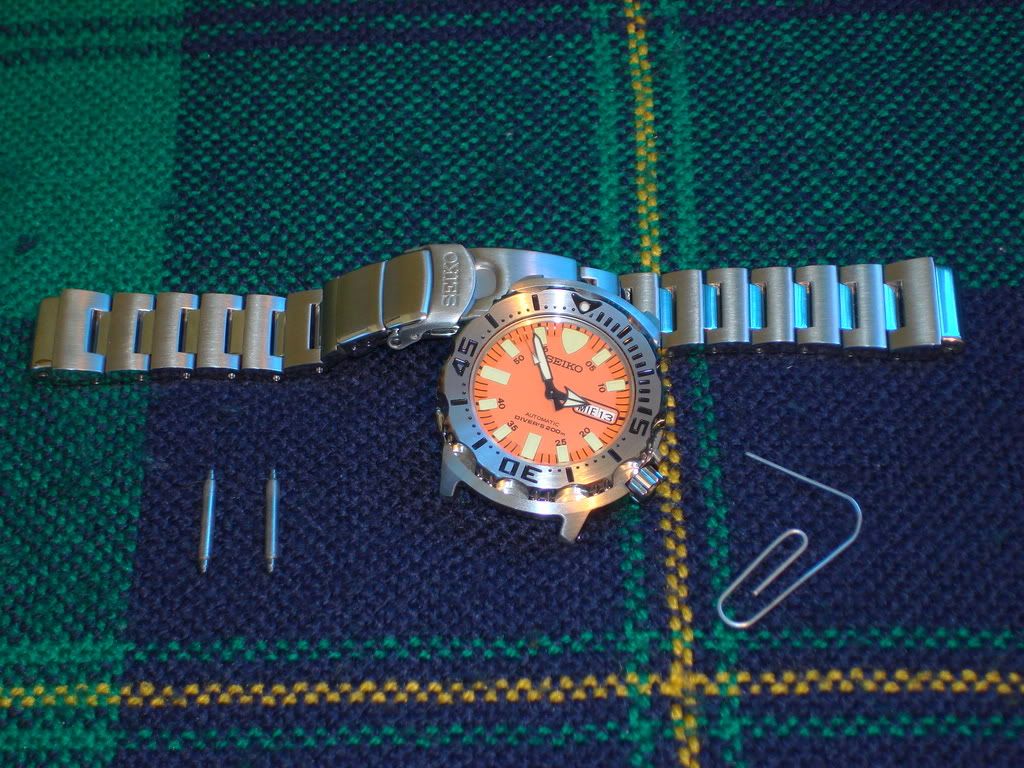 Ready! Now the not-so-hard work begins: removing five links off the bracelet (I have 7,5" wrists. ) I'll obviate that part 'cause there would be too many pics.
The famous wave logo, inspired on the Hokusai's painting "The Great Wave of Kanagawa" (circa 1831.)
Done! As many people have said before, and I certify that, this bracelet itself worths the money one pays for the monsters, and it's one of the most comfortable bracelets I've ever put on.
No monster review would be complete without a lume shot, this is one of the reasons people get this watches, because of their outstanding lume. Here's my monster in darkness...
The domed Hardlex mineral crystal.
Well, it's time to take it off again for the last two pics...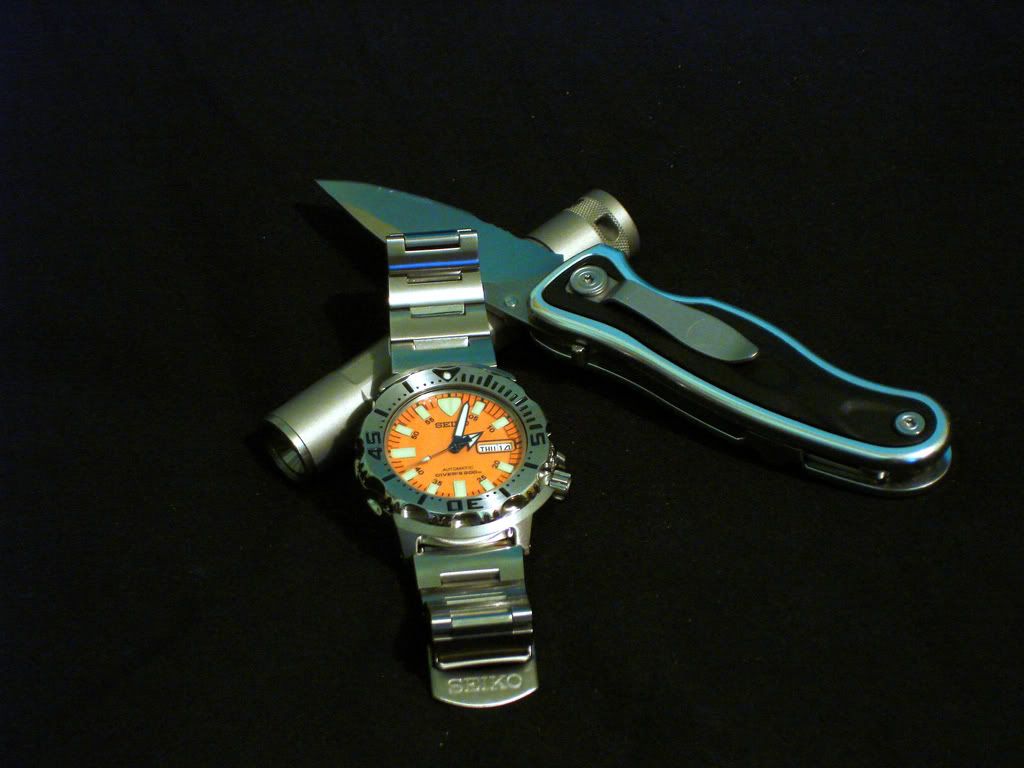 This watch is a beauty, it'll be a keeper as my Black Monster. I hope you like the pics...