LV and LVc
Let me first start off by saying I love my 16610LV and it has almost been my daily wear for the last 6 years. It is a D-series that I bought new from an AD that has long been closed like many other AD's that have closed over the recent years.
Today, I got a 116610LV from an AD which I hopefully will establish a good relationship with as with my old AD. When I first saw and tried on the 116610LV two summers ago (at another AD), it did not strike me that much. It did not yell "take me home!" to me, nonetheless, I did not dislike it. Well, fast forward to today, I suppose my taste has changed as I am getting not younger. My only regret is that I did not grab the 116610LV when I first had the chance which was two price increases ago!
I will give my LV a much deserved break and I will now use the LVc as my daily wear.
Anyway, here is a pictorial (since I am not as an eloquent writer as John and most of you) comparison of the old-school and current LVc. It is not easy to capture the true color of the green dial on photo since it changes color depending on the lighting.
dials:
crown guards: I think the new guards have been working out.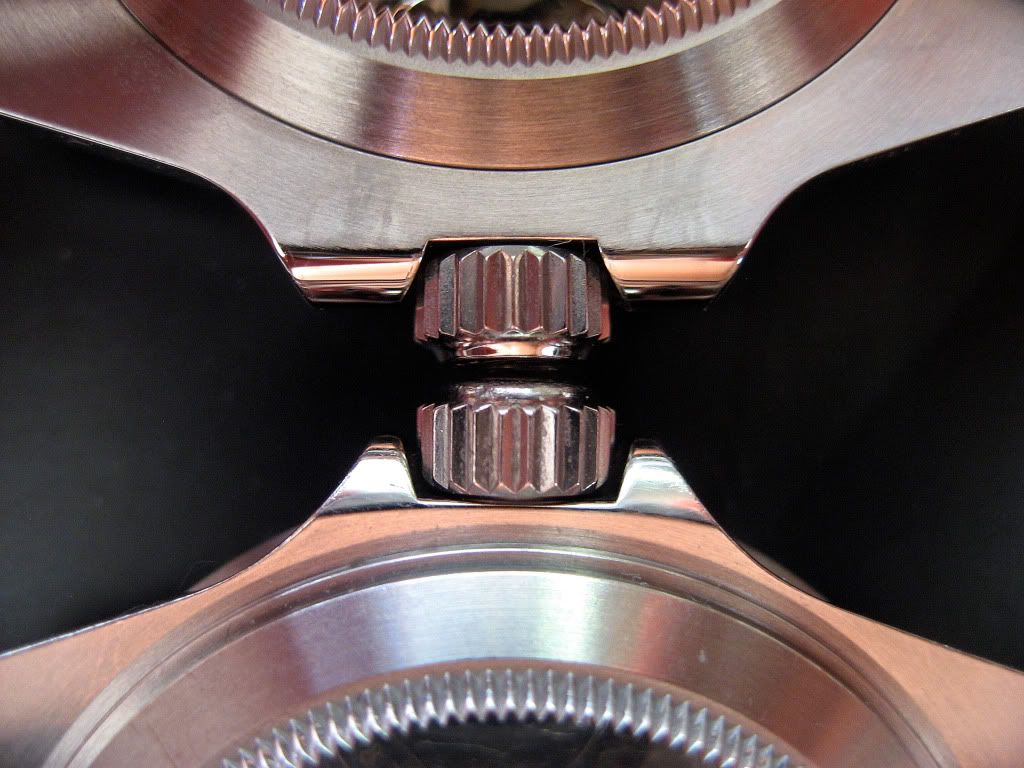 same with the lugs: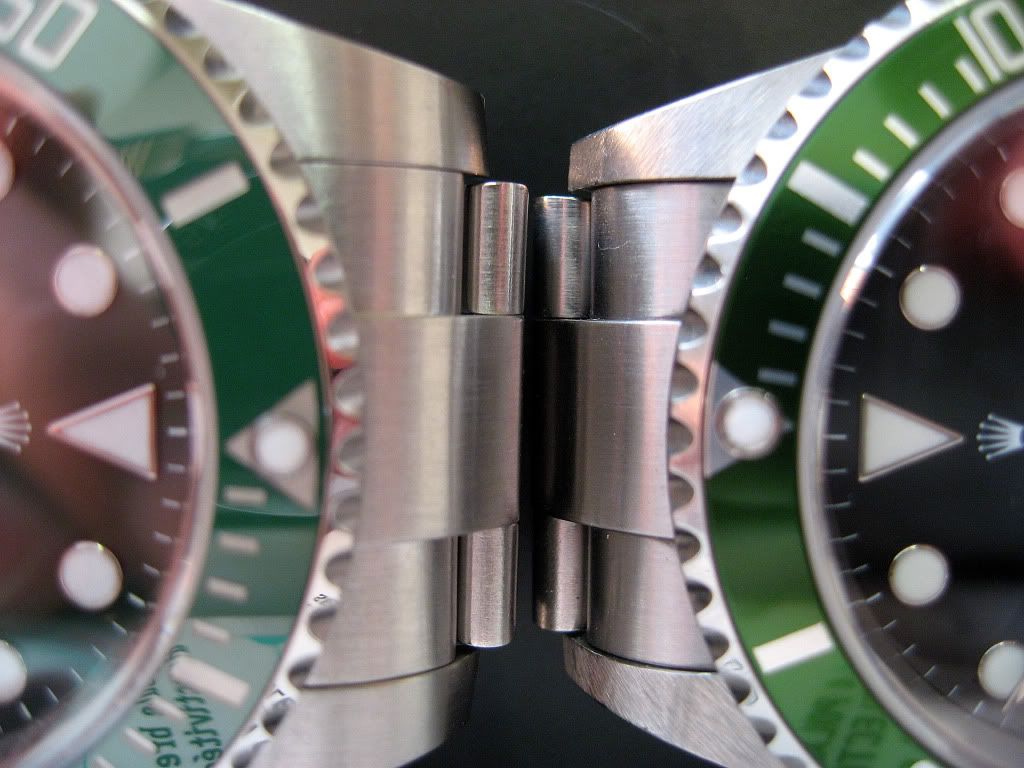 clasps: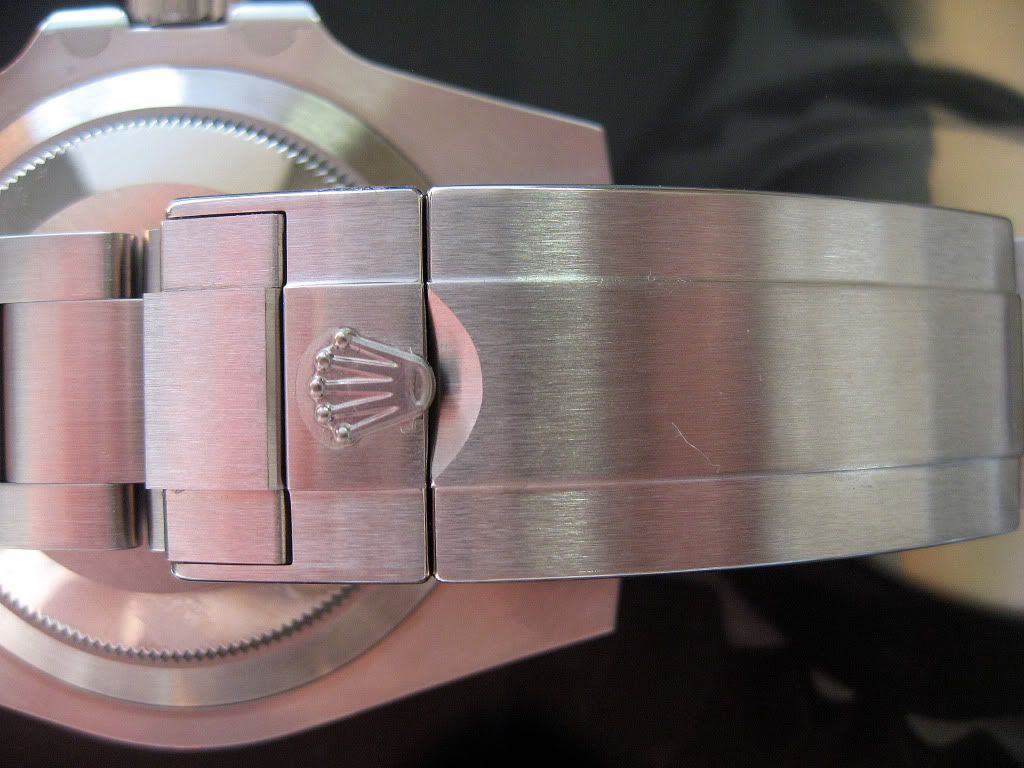 hook:
lock: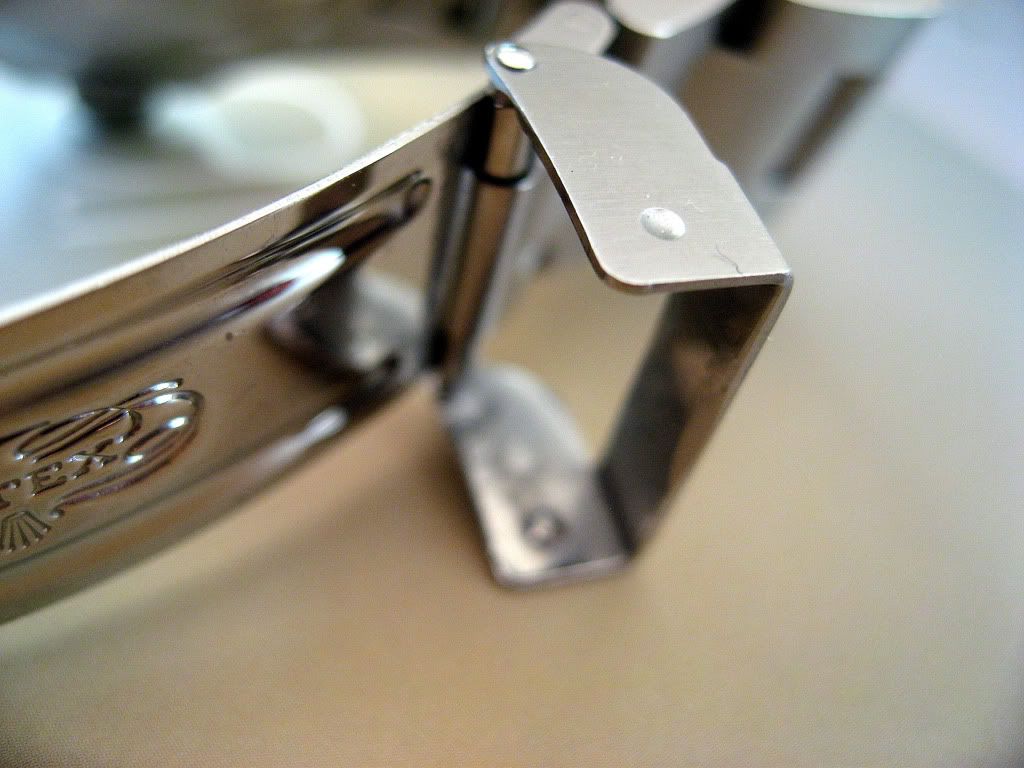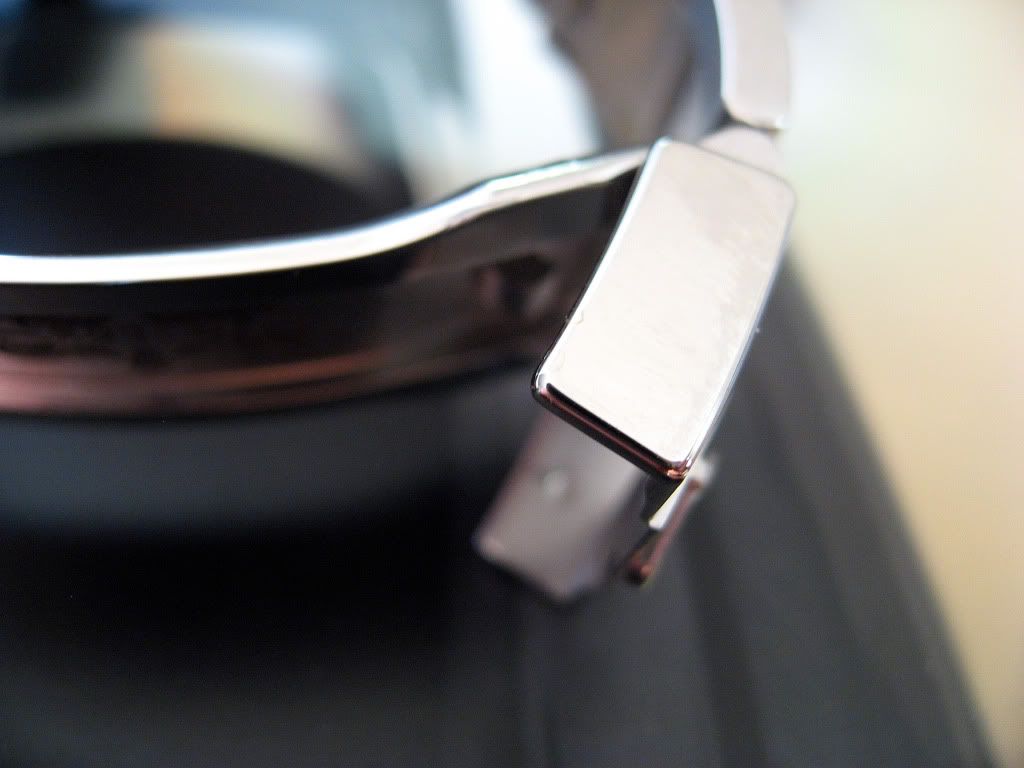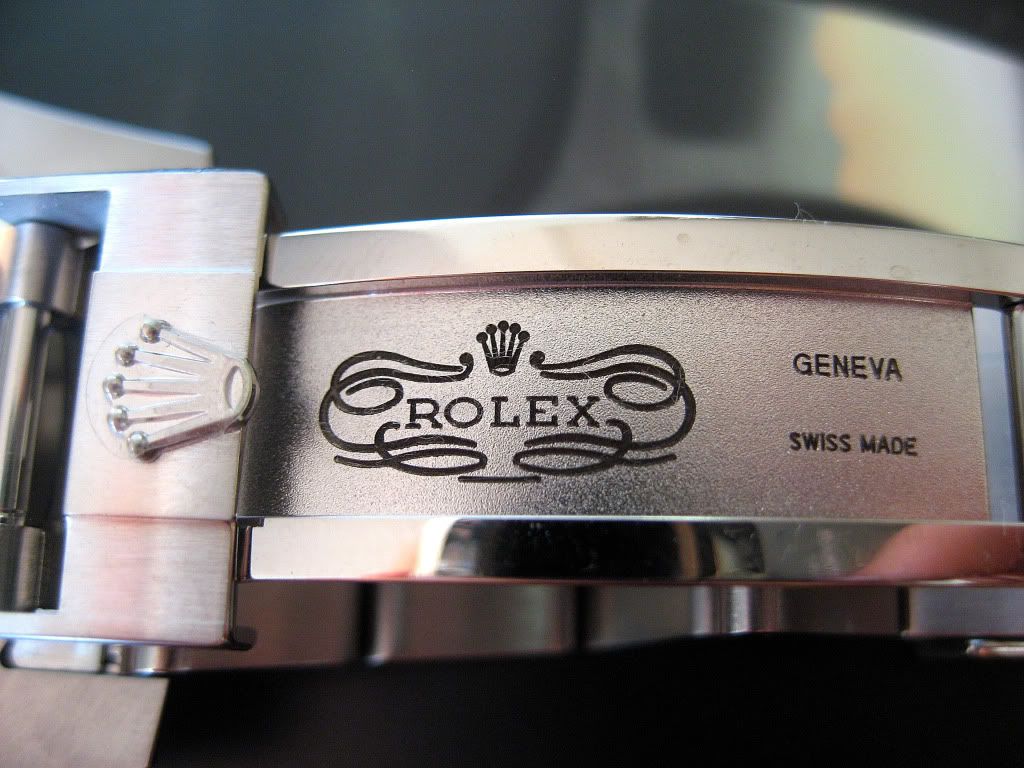 deployed extension: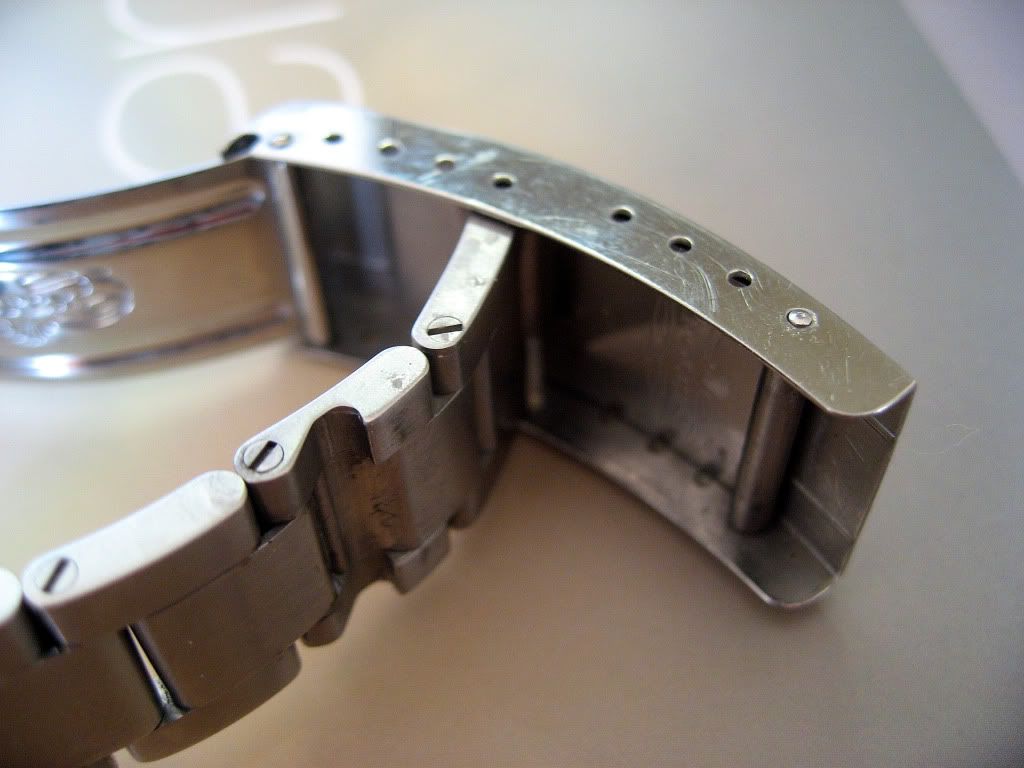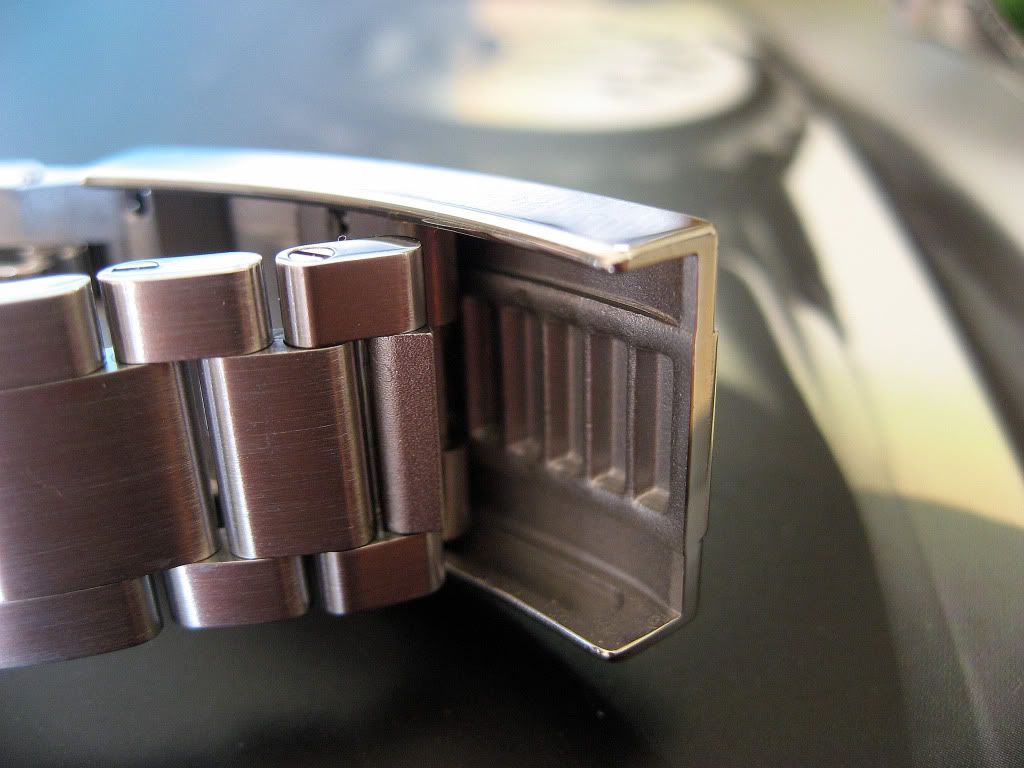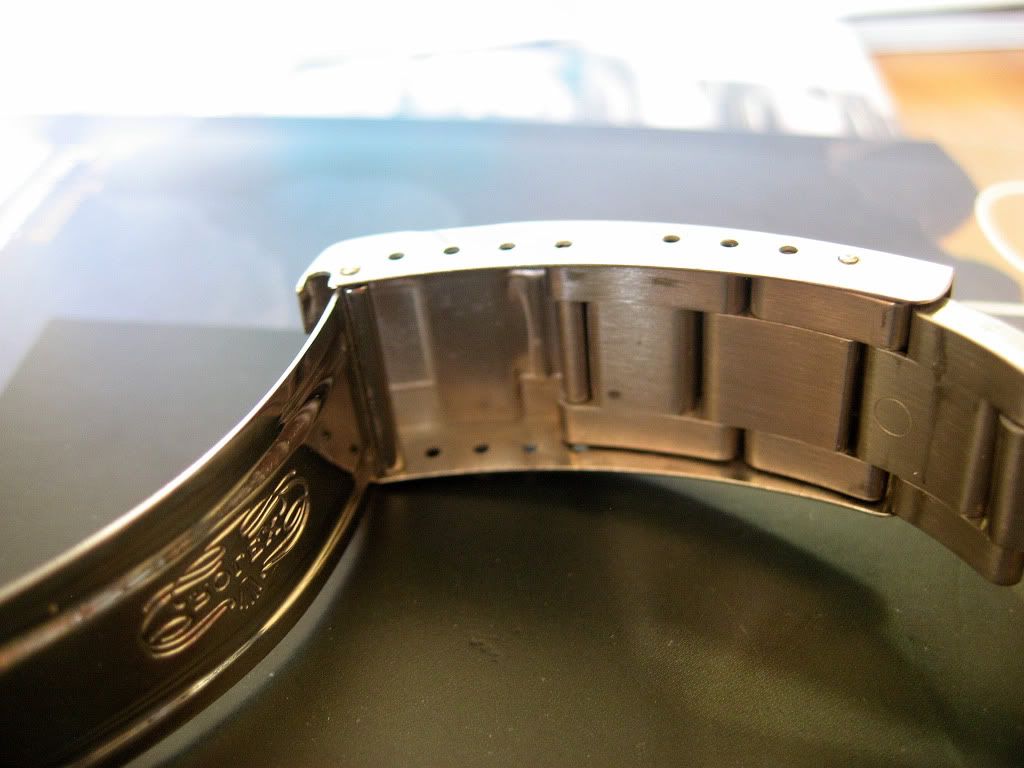 lock, front view: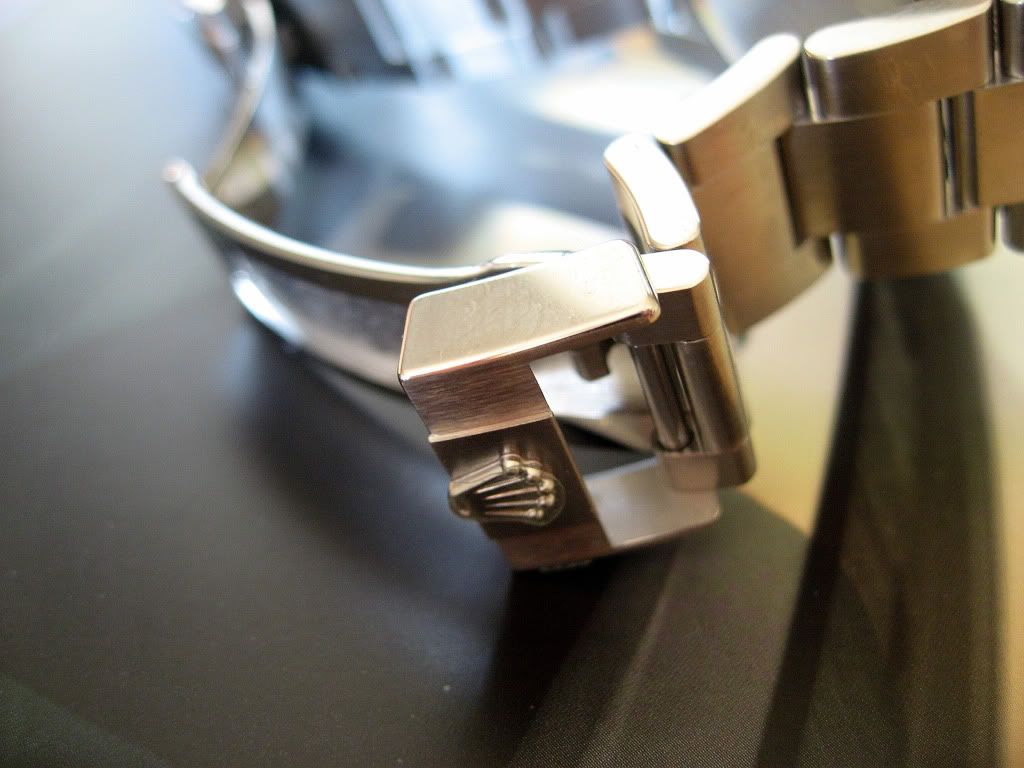 lume: I think you folks can guess which one is which.
Thanks
-Nelson