Discussion Starter
·
#1
·
Hey everyone!
A few people have asked for pics on how my Helson bronze Shark-Diver's patina has grown since I've had it, so thought I'd put it in a "Journey of Time" post for everyone.. :thumbup1:
I bought the watch back in late May. Once I got it, I polished it up with some Brass-O. I have to say, it polished up really nice and had a shiny gold-like look to it. Actually I really liked it's look polished.
Pictures taken right after polishing - May, 2012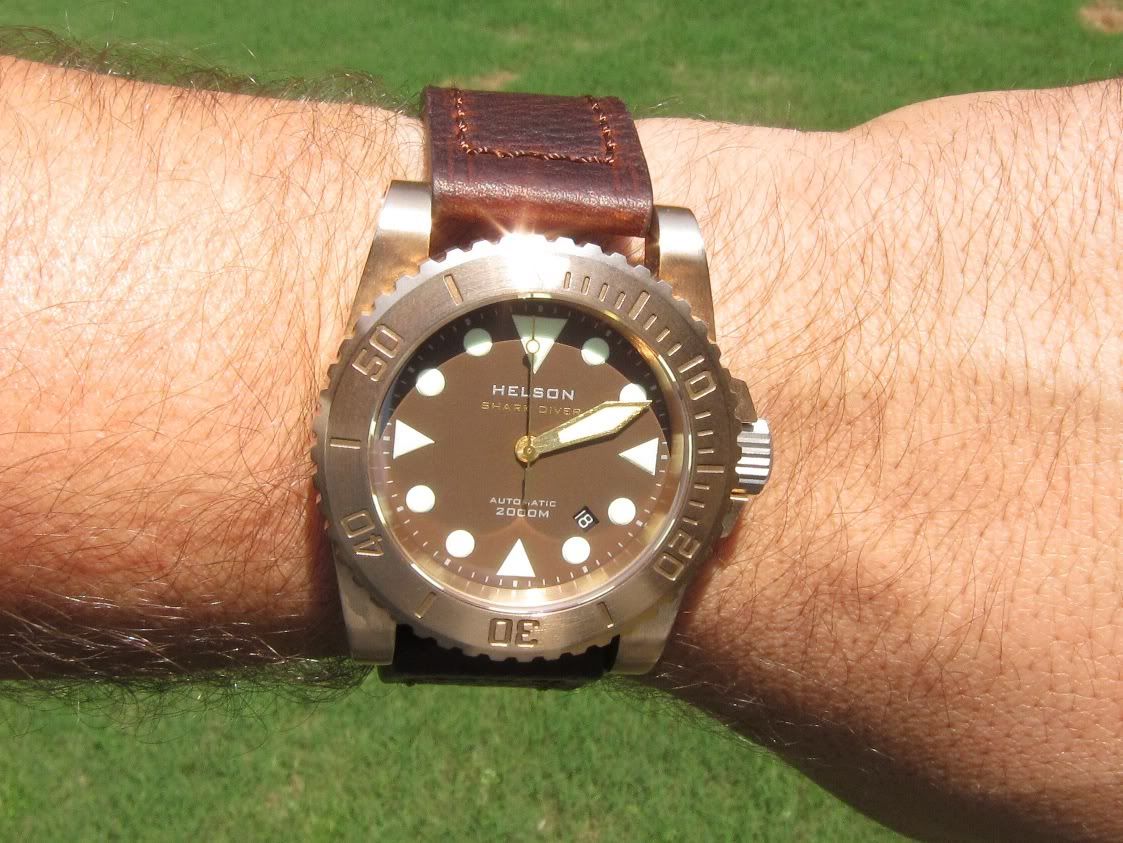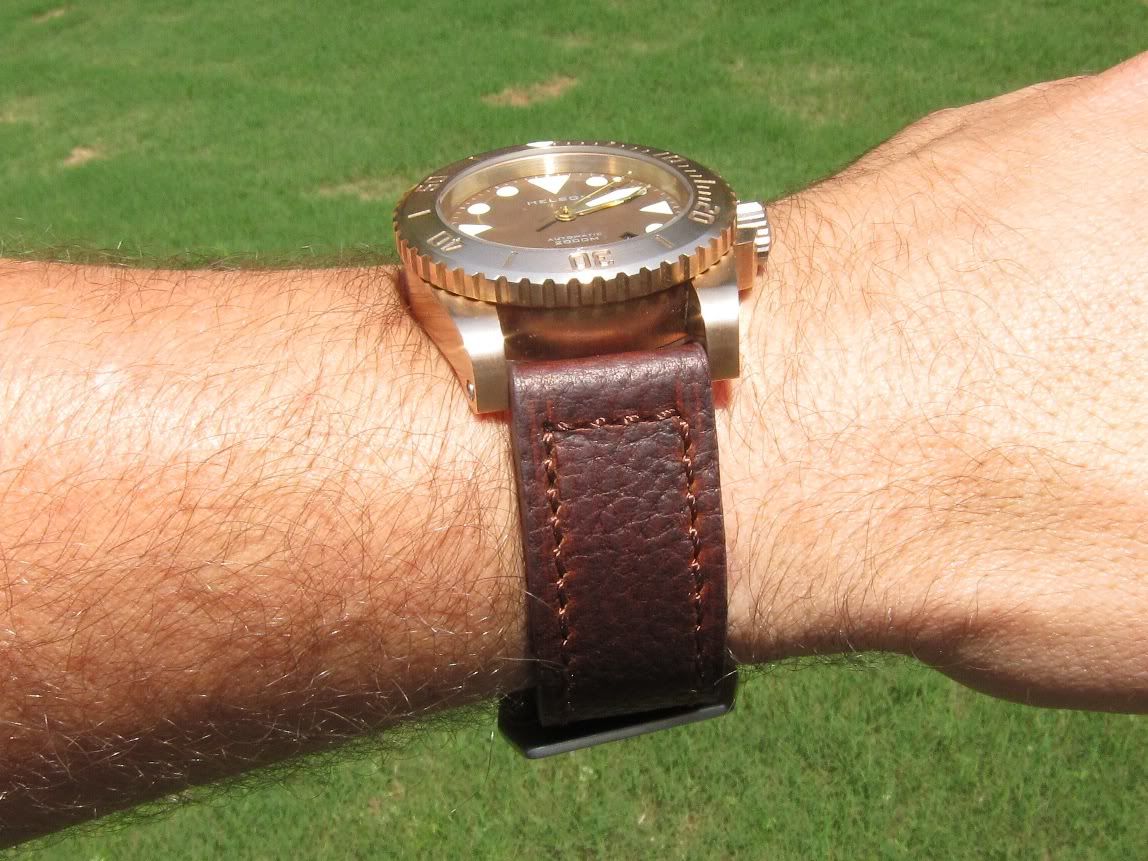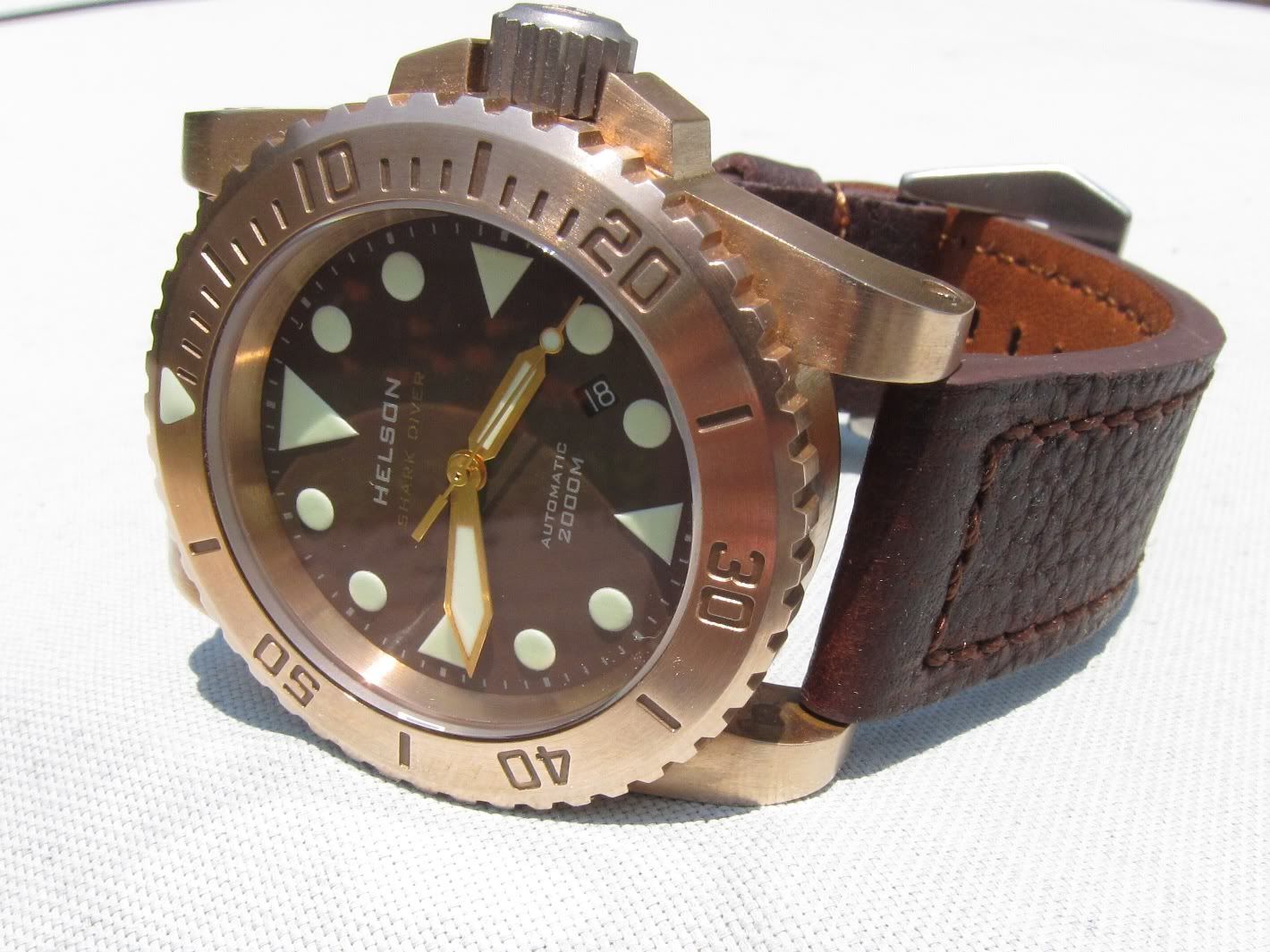 But it wasn't long before I used the watch for what it's designed for - diving! All my divers have 2 things in common. 1) they take a beating and 2) they're going to get wet and go deep. I'd had a dive trip planned for June, so it was the perfect opportunity to get the Helson in the salt water!
Pics taken in June 2012.
Right after the 1st set of dives: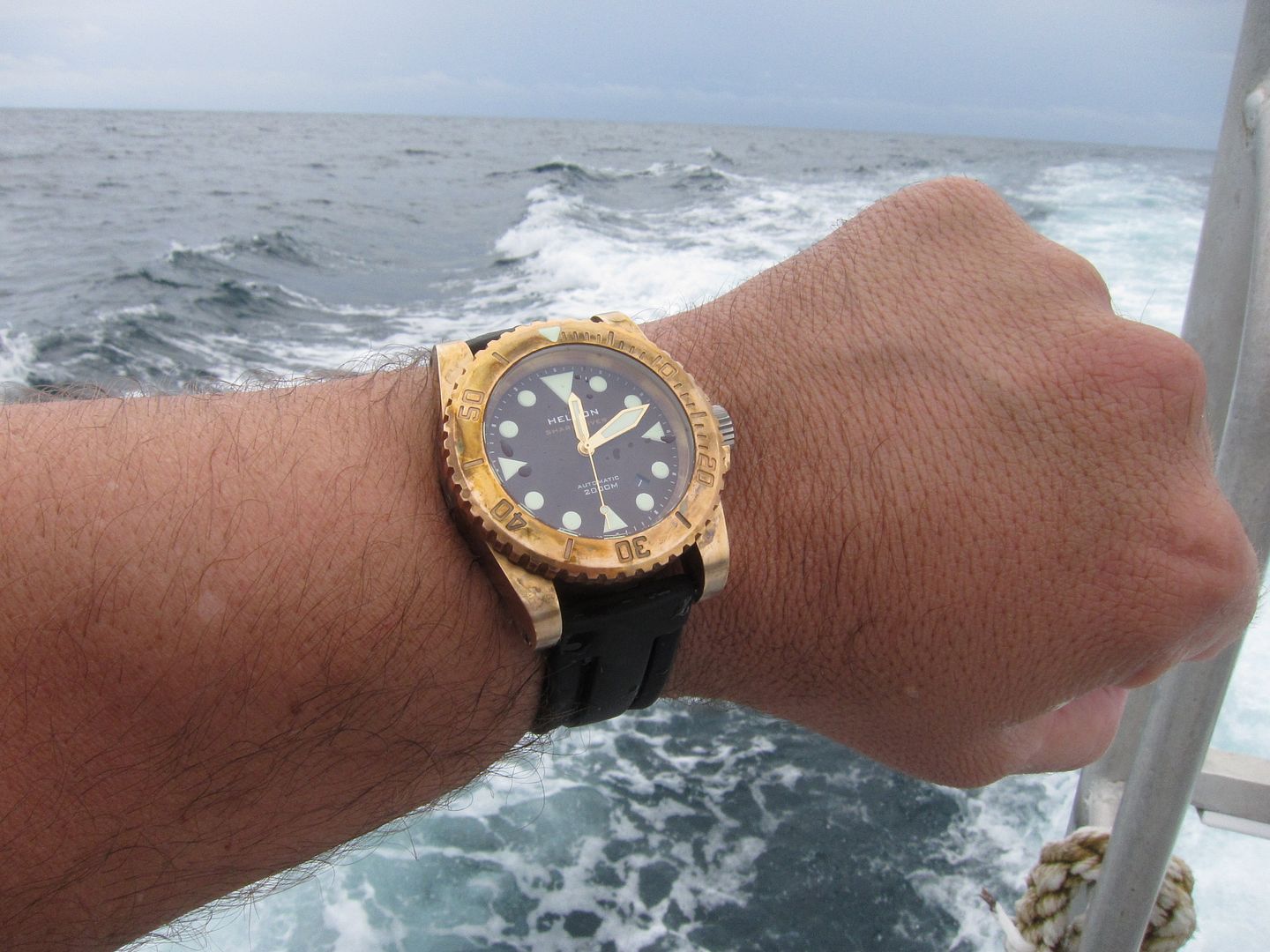 After about 30 minutes out of the water:
Wow, really reacting now!
But toned down after about an hour
But once it got in the water again, it 'cleaned up' instantly!
Once out it started the reaction al over again. But about 4 hours later it really toned down.
A few days later it had really evened out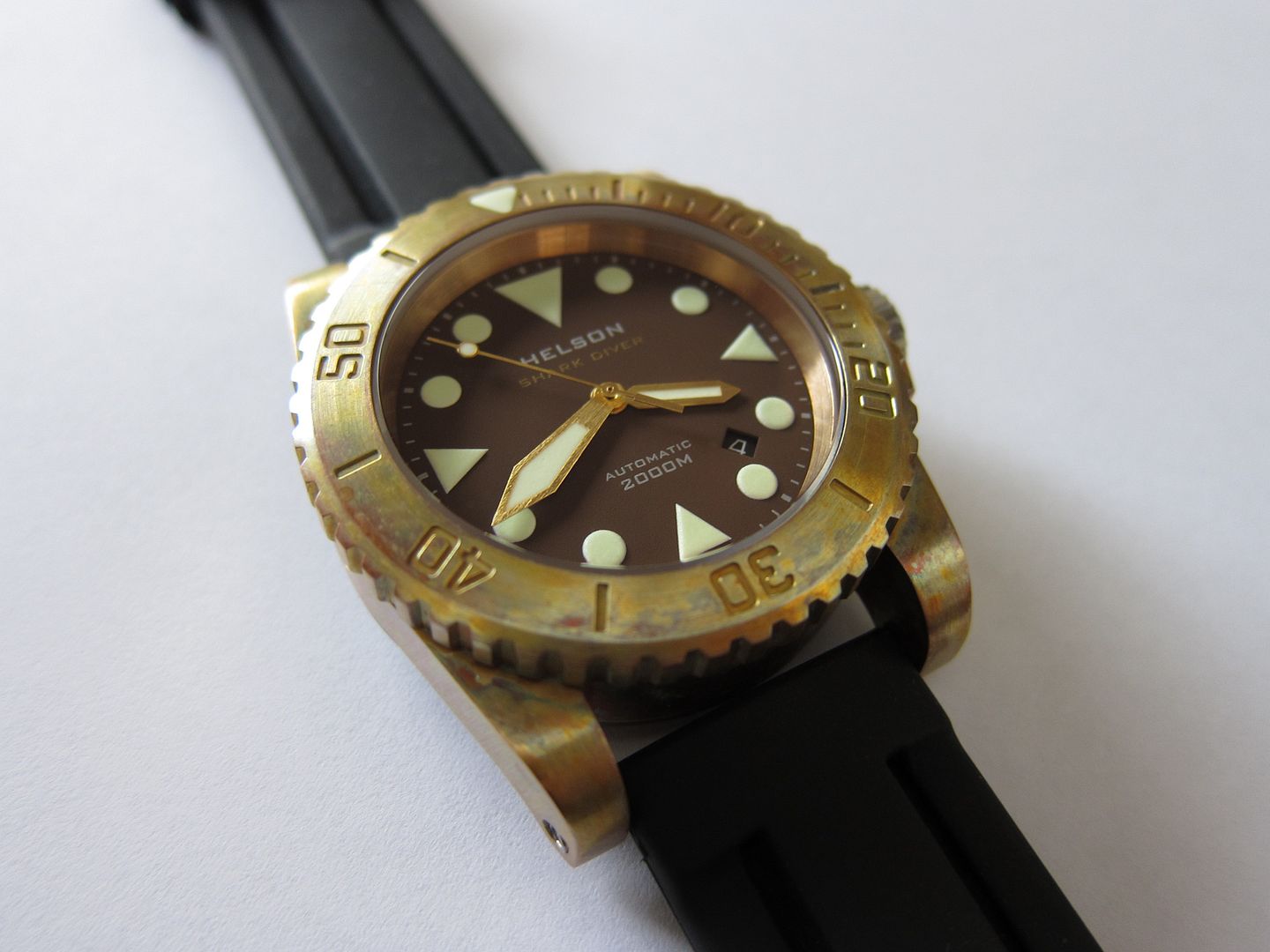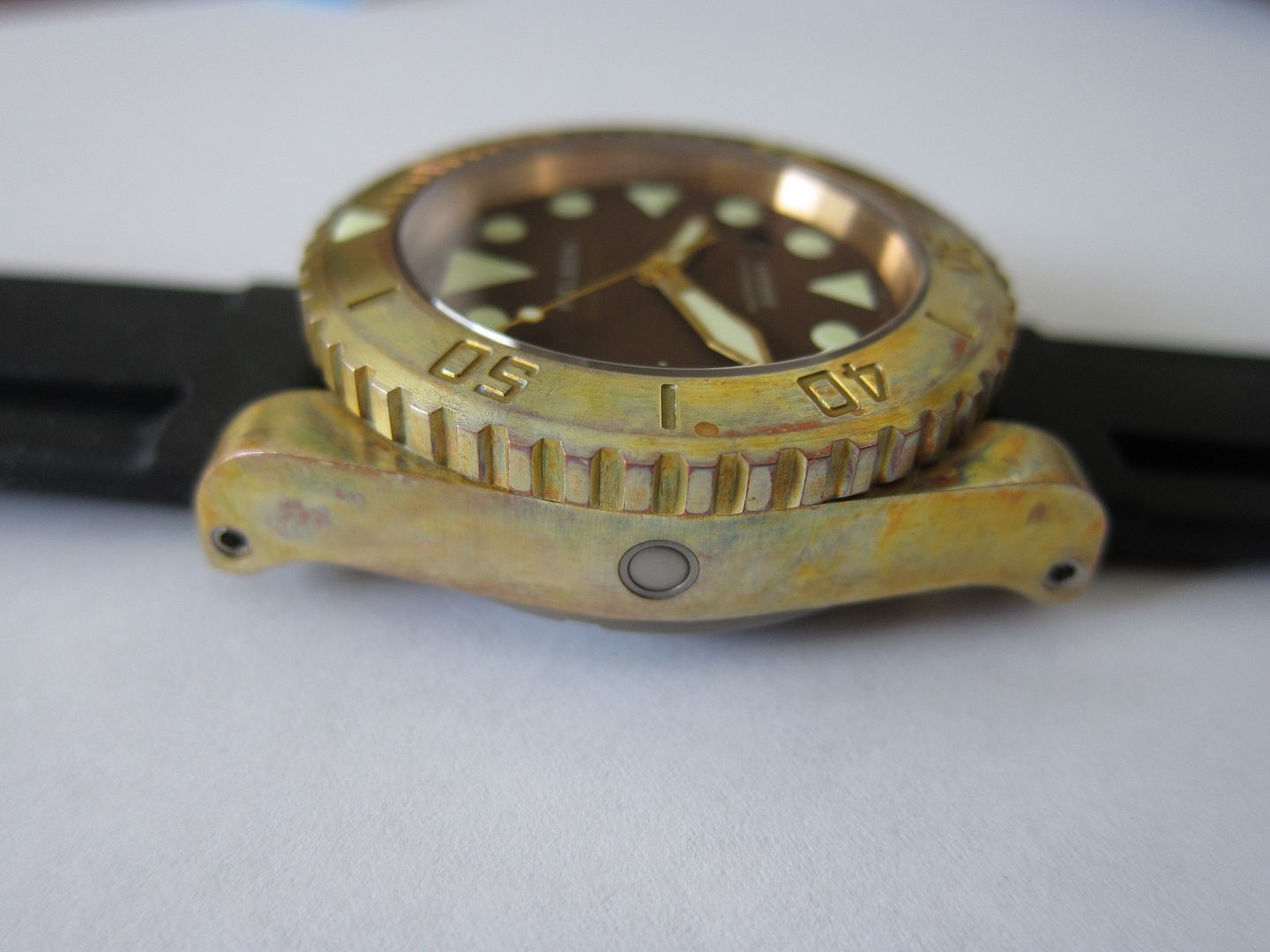 I applied some Carnuba wax to even out the patina and it worked pretty well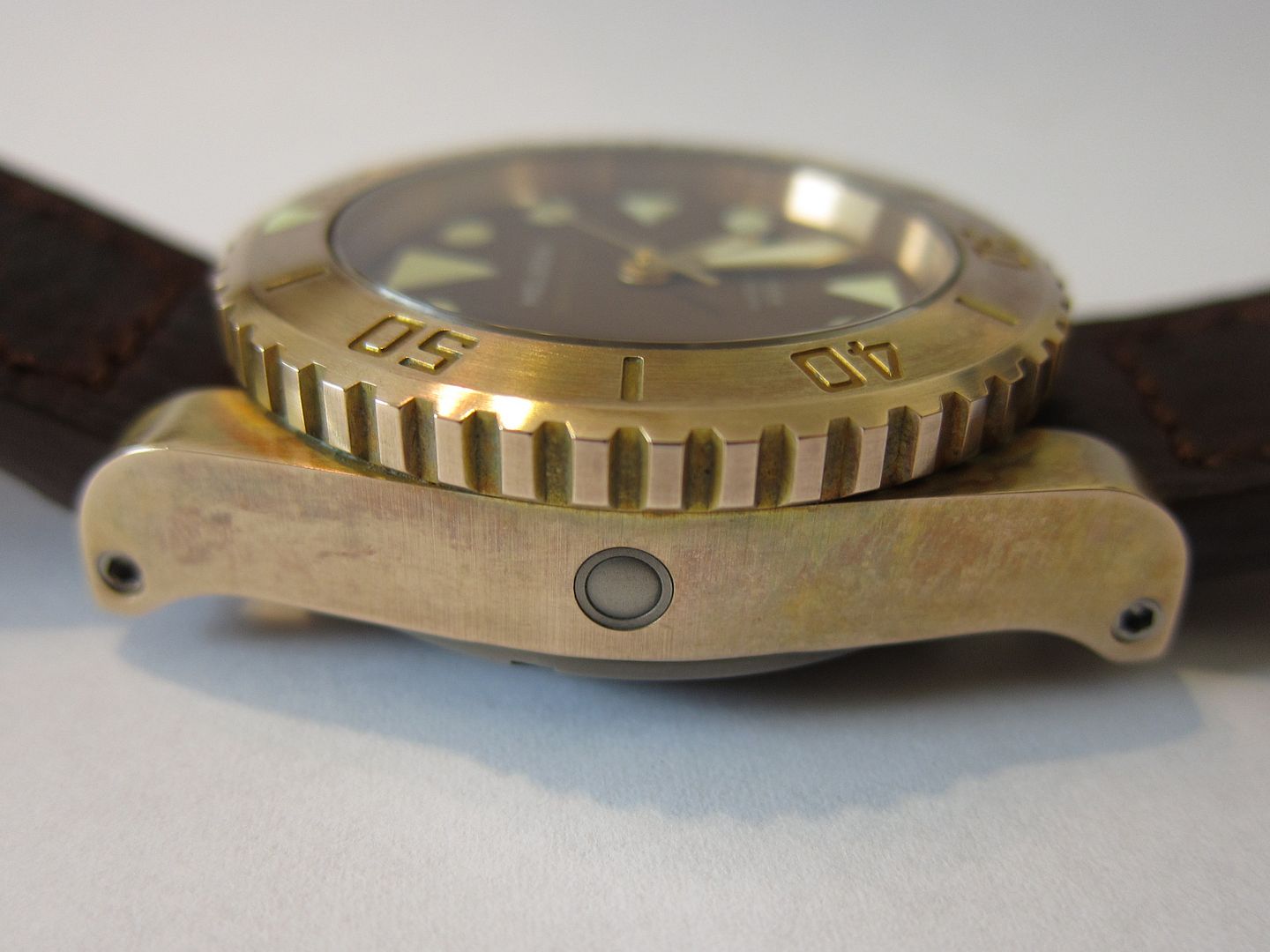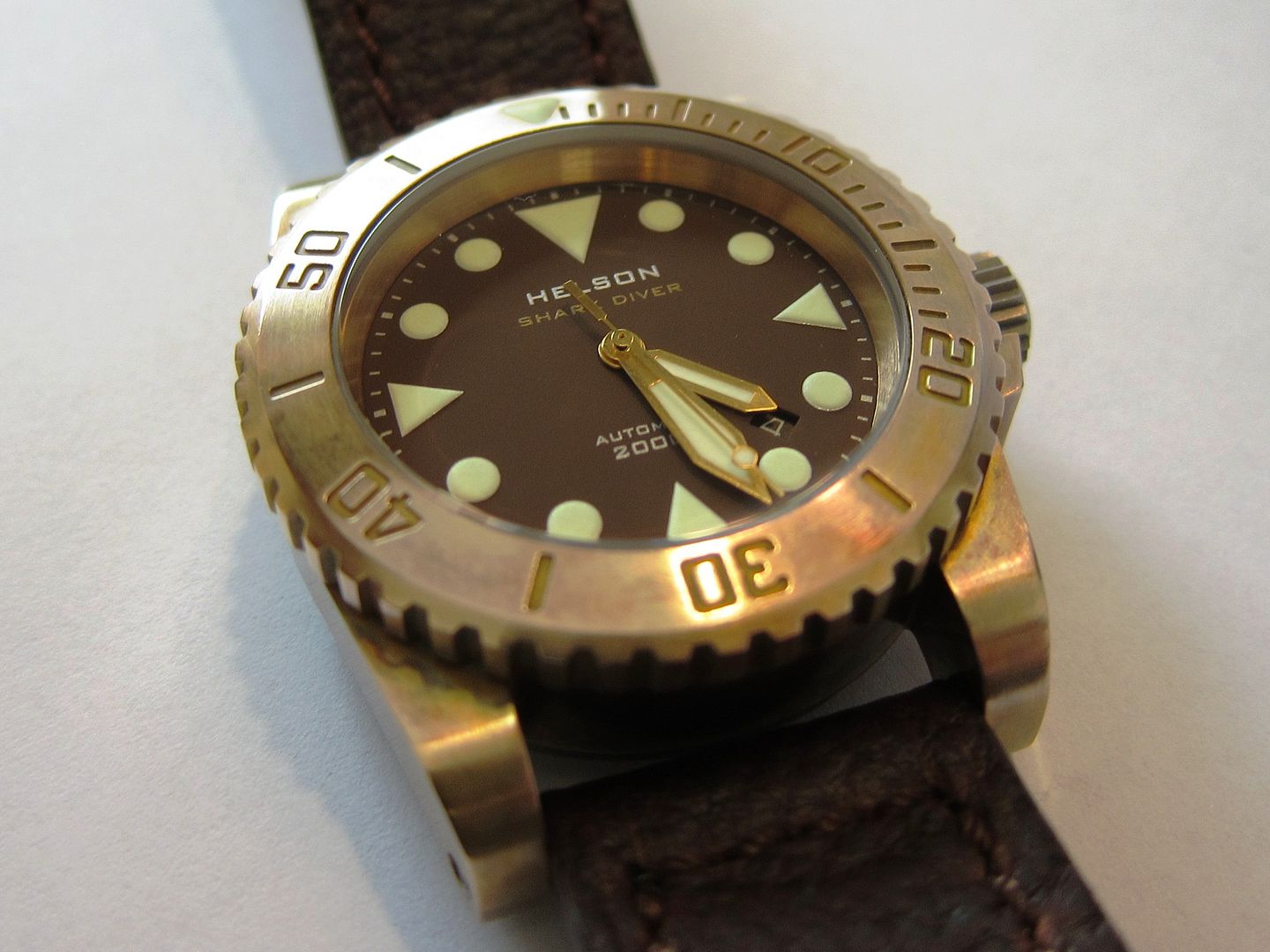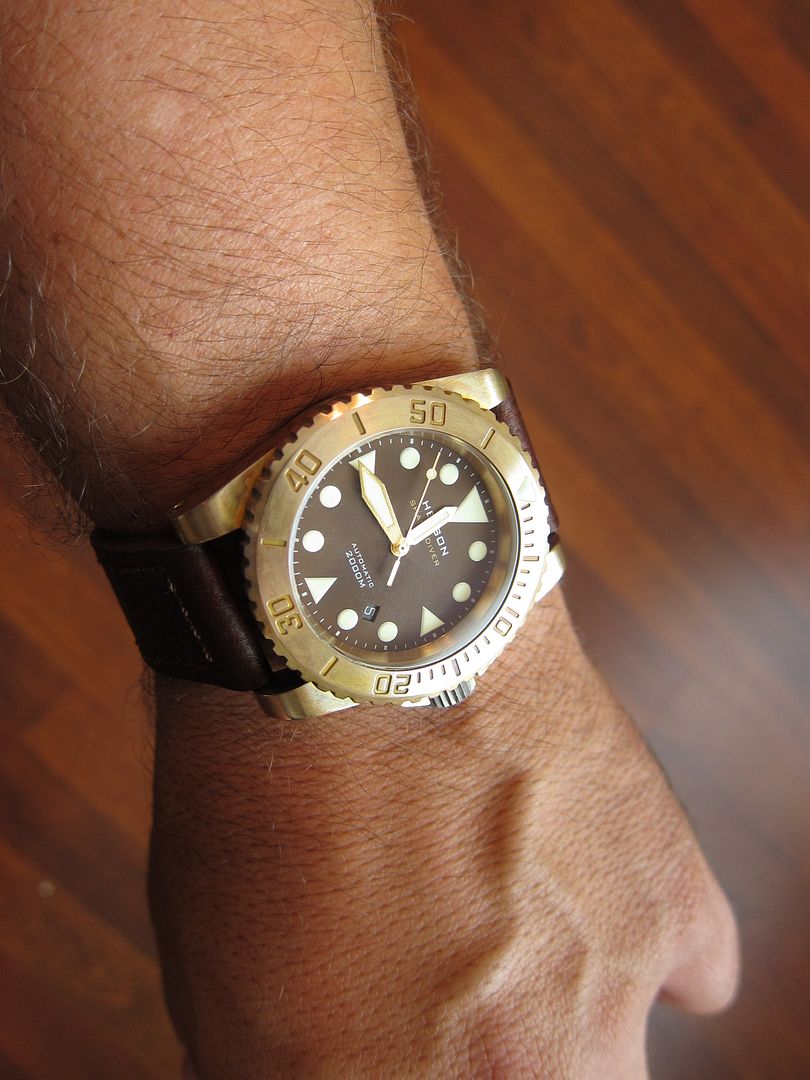 Fast forward to August 2012, and it looked like this: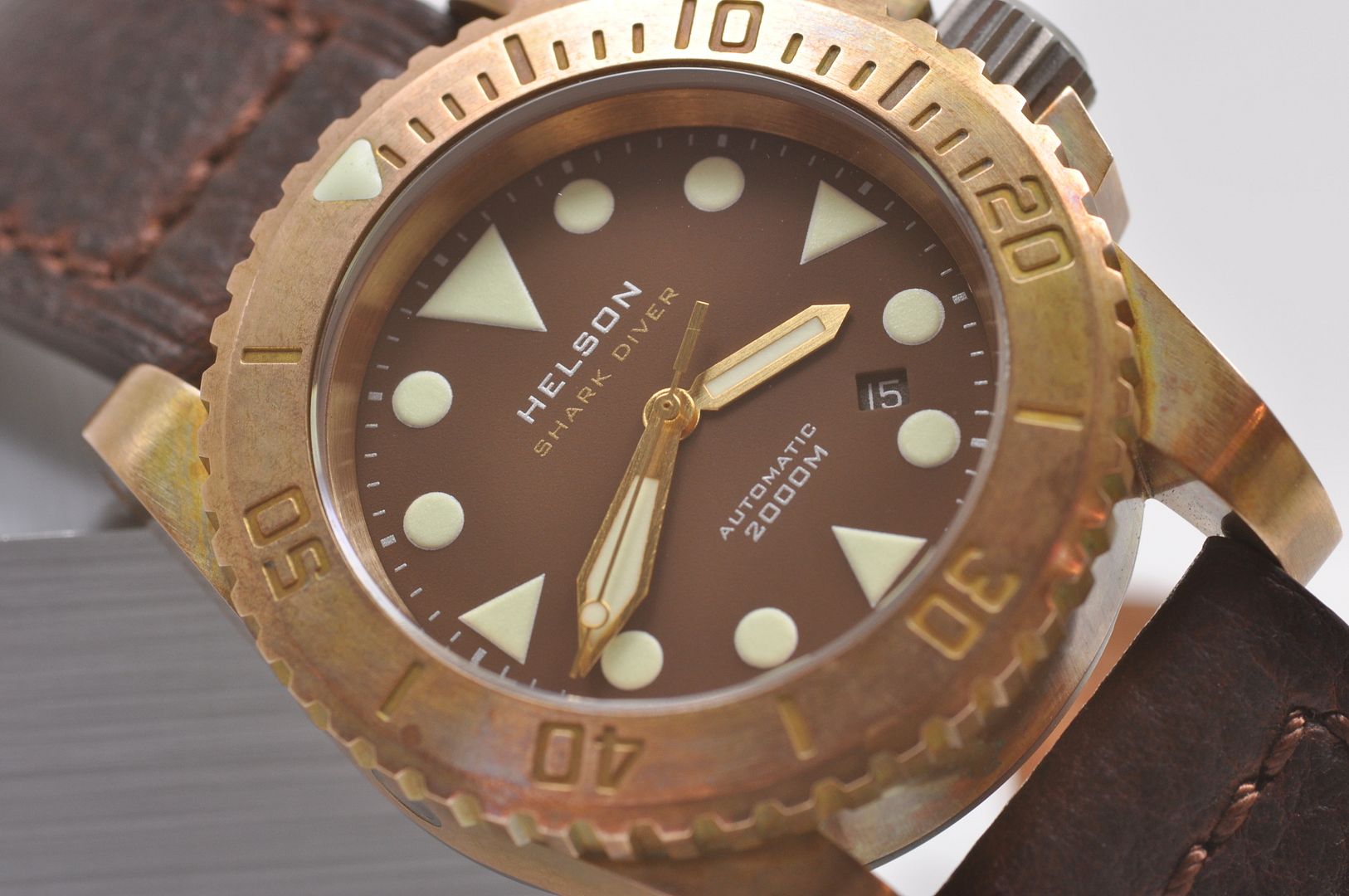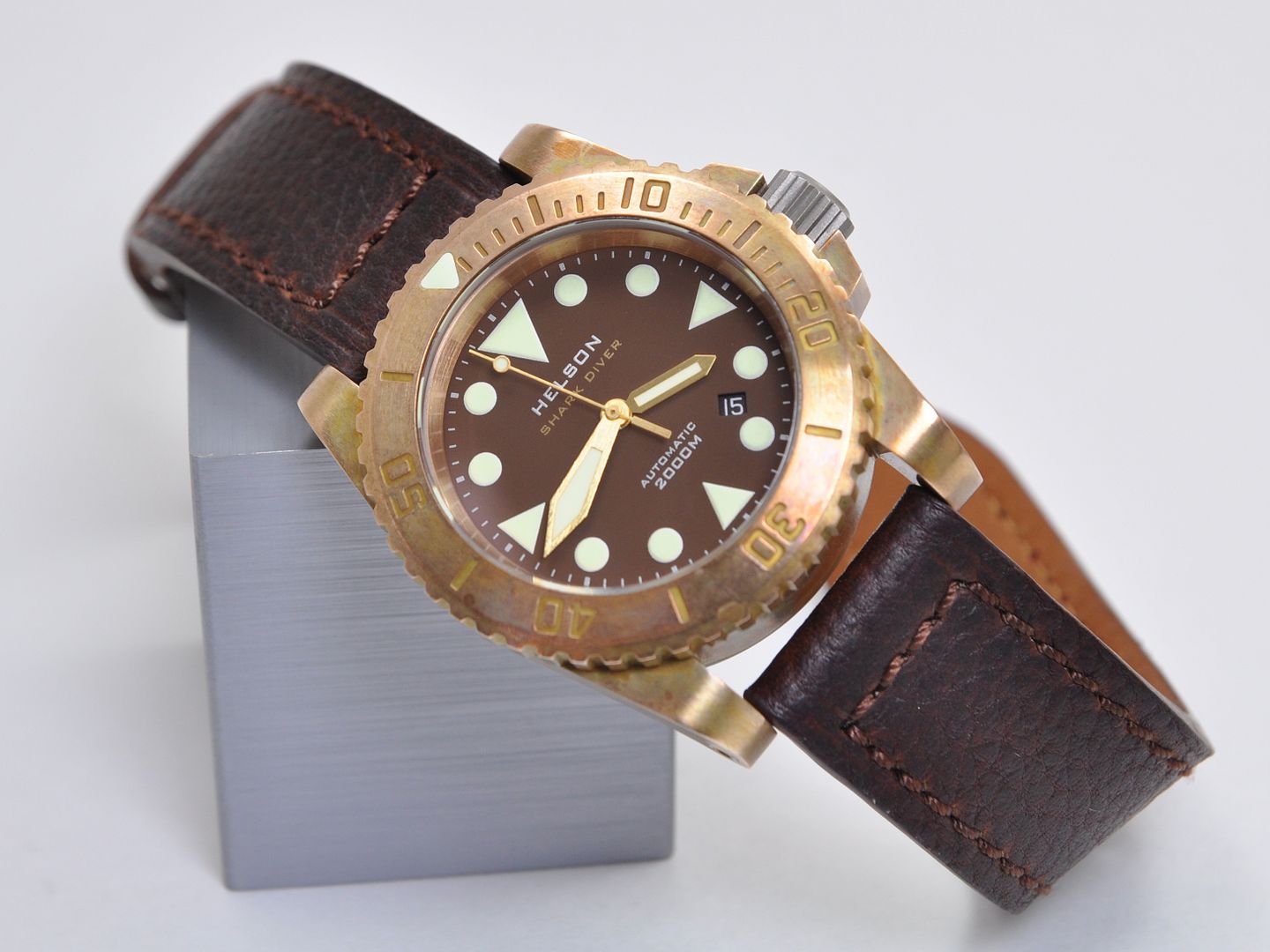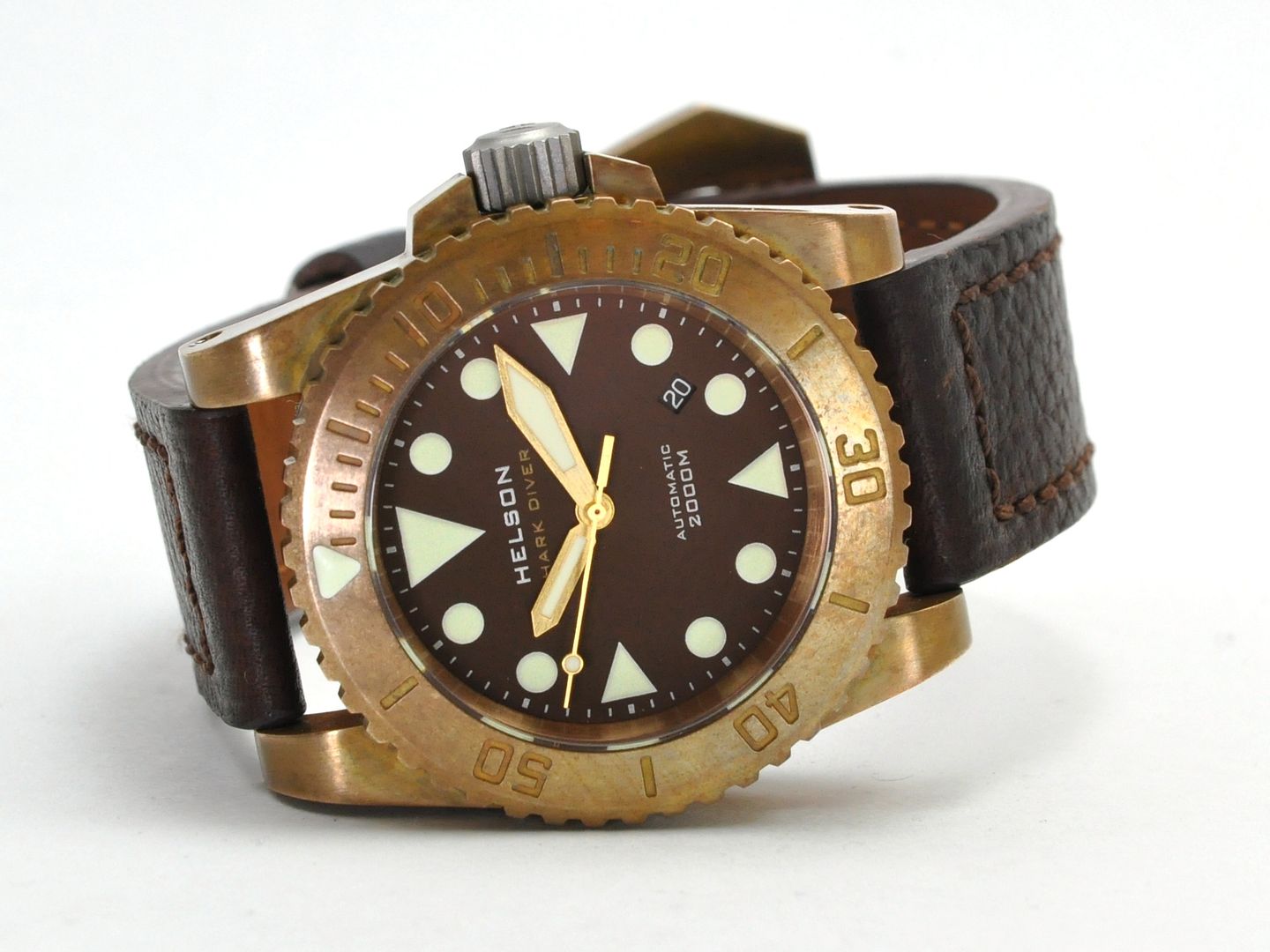 Lastly we travel to December 2012, 6 months after allowing the patina to develop.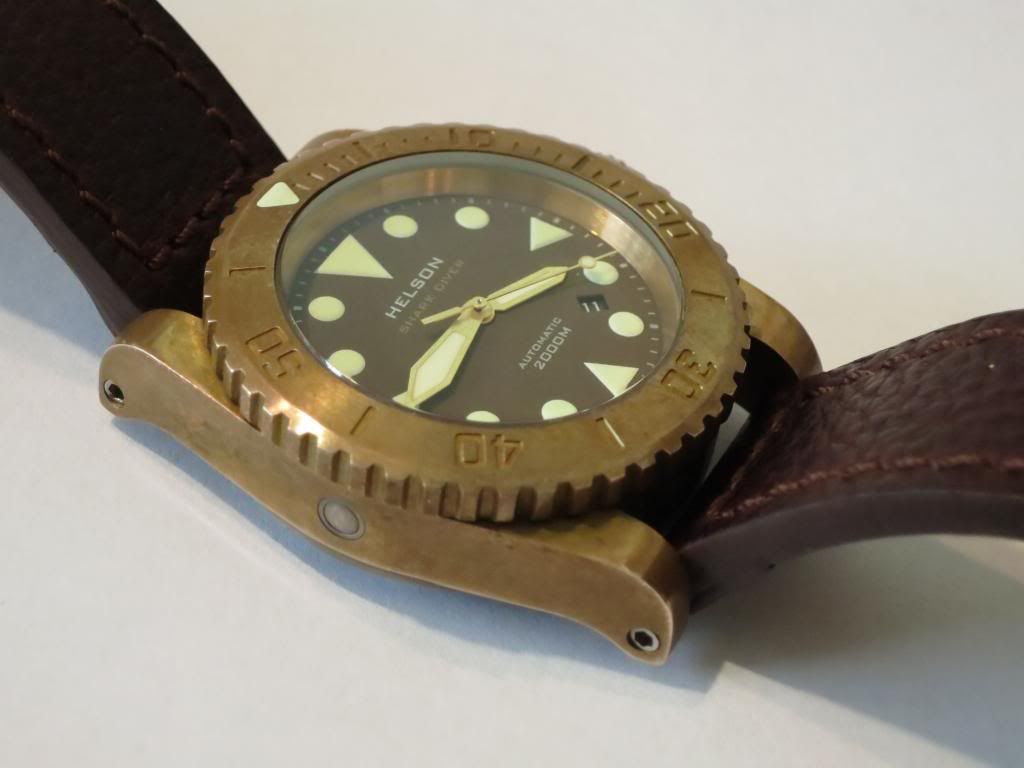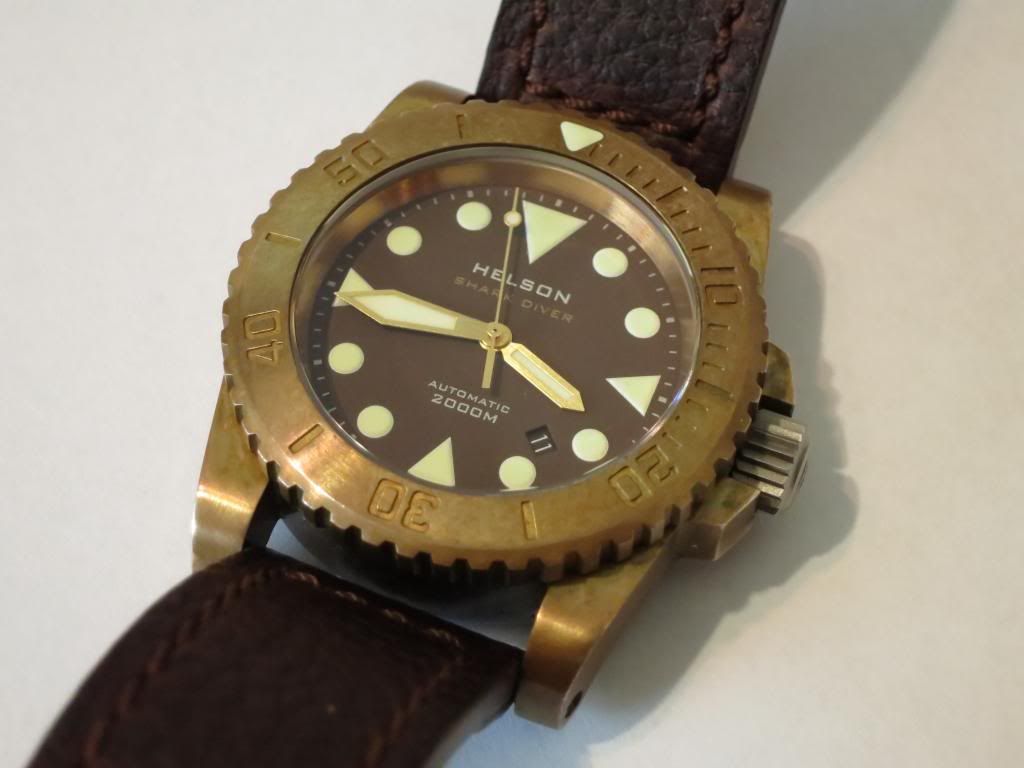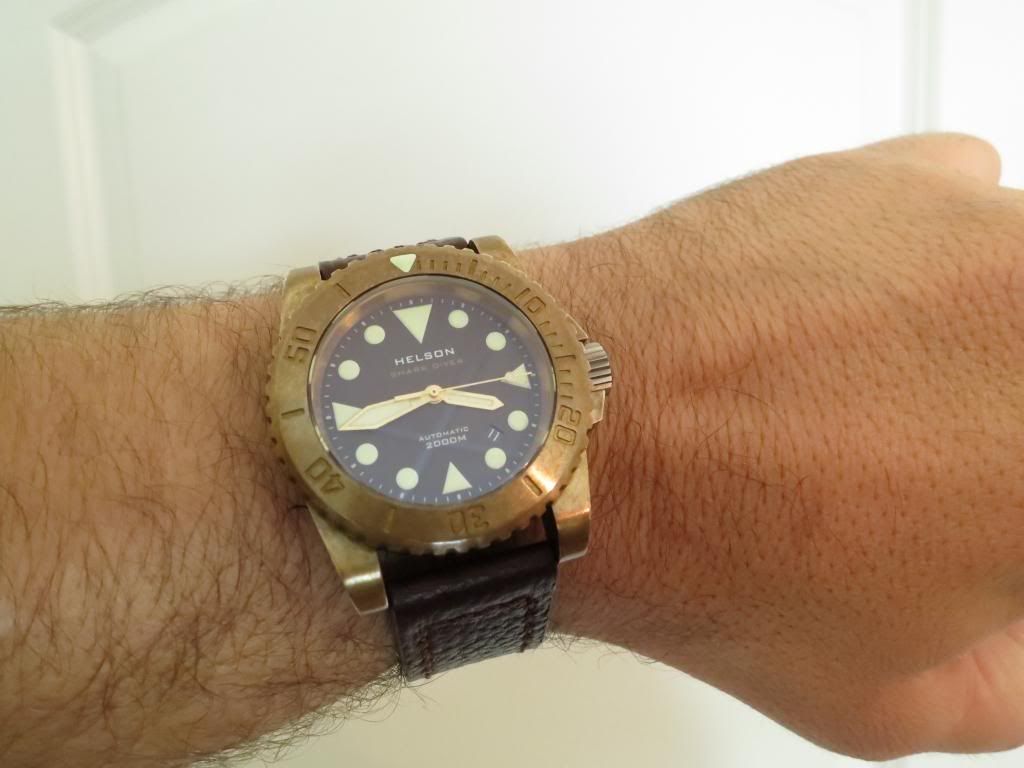 The patina has really evened out, and it has red's, oranges, and a hint of greens in it. it's also darkened up quite a bit.
So what started out like this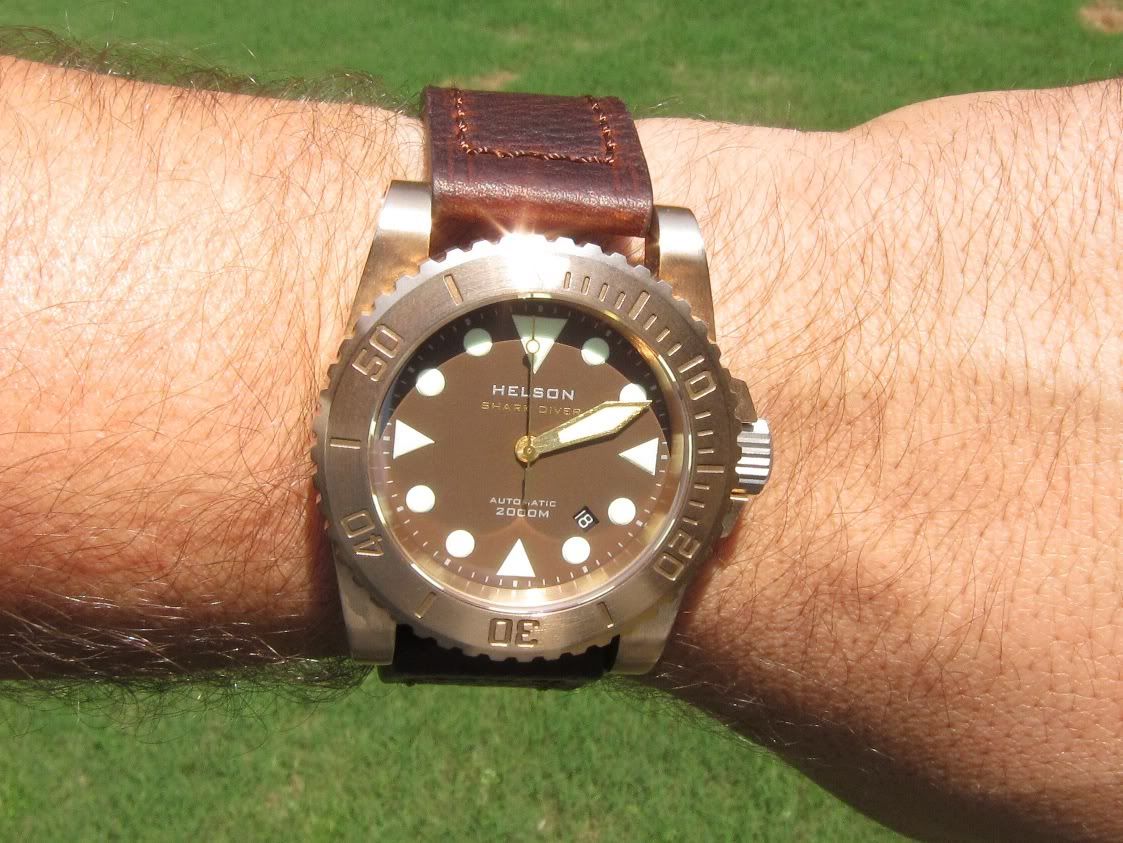 Has ended up like this after about 7 months.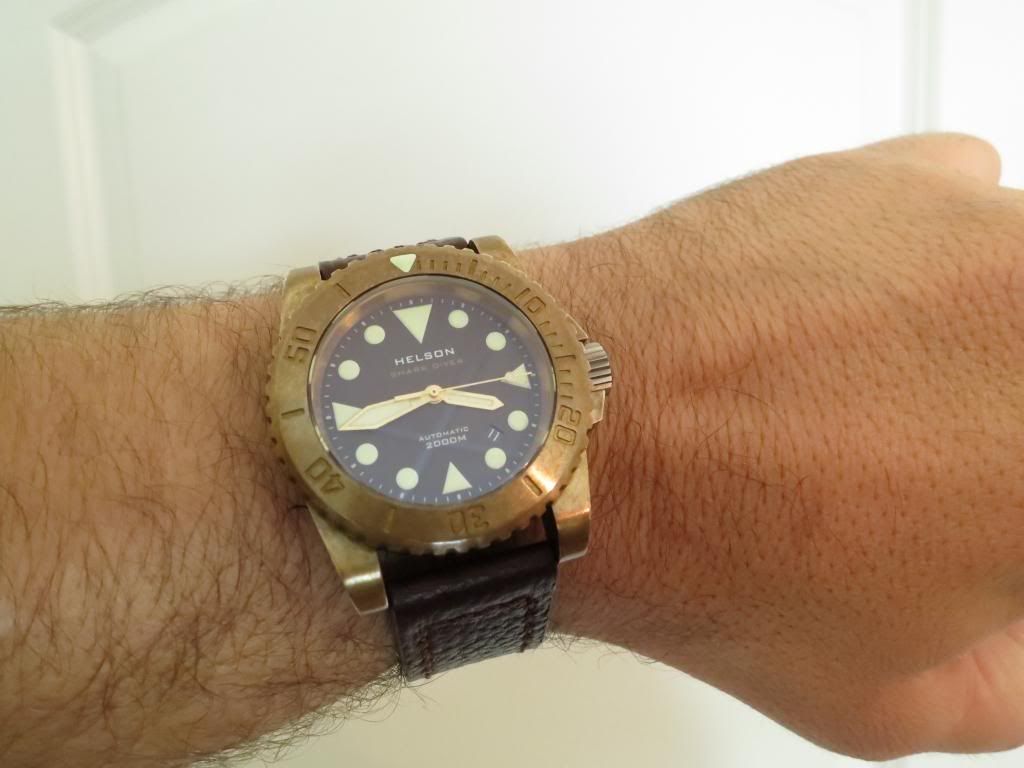 Personally I didn't know what I'd think of the bronze as it patina's. And I'll admit I've been tempted to polish it up a few times to get it back to it's gold-like newness. But the patina has really grown on me and I like it. it's so unique, and it's funny to see some people give my wrist a double take when wearing it as they try to figure out why it looks so 'weird'.
:thumbup1: