Discussion Starter
·
#1
·
I recently discovered that I'd been leading you all astray. In a minor way, of course, but still... :blushing:
Based on an ad, and a crystal envelope, I had been calling this watch a 'Briarwood'.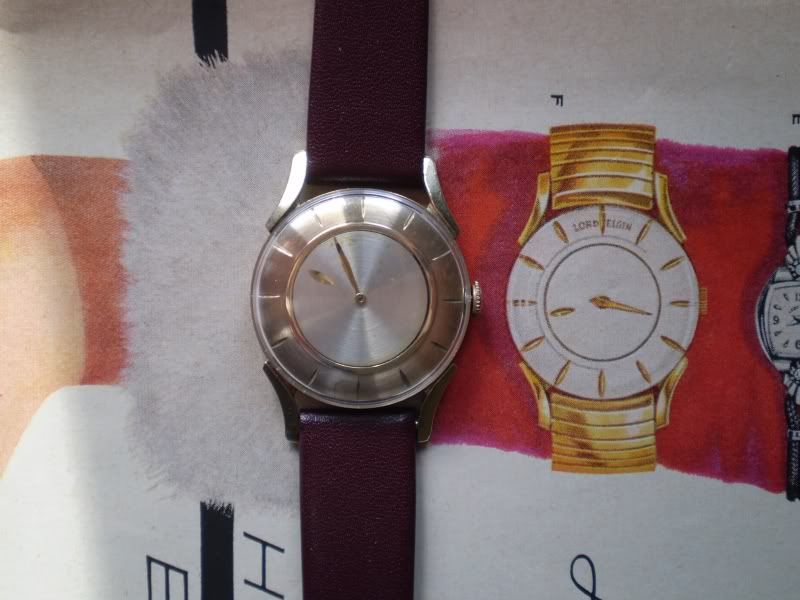 Last week, I saw a Lord Elgin Mystery Dial watch up on Ebay that changed my thinking. I held off on posting this until it sold, which it did last night. Here it is, with the same ad picture: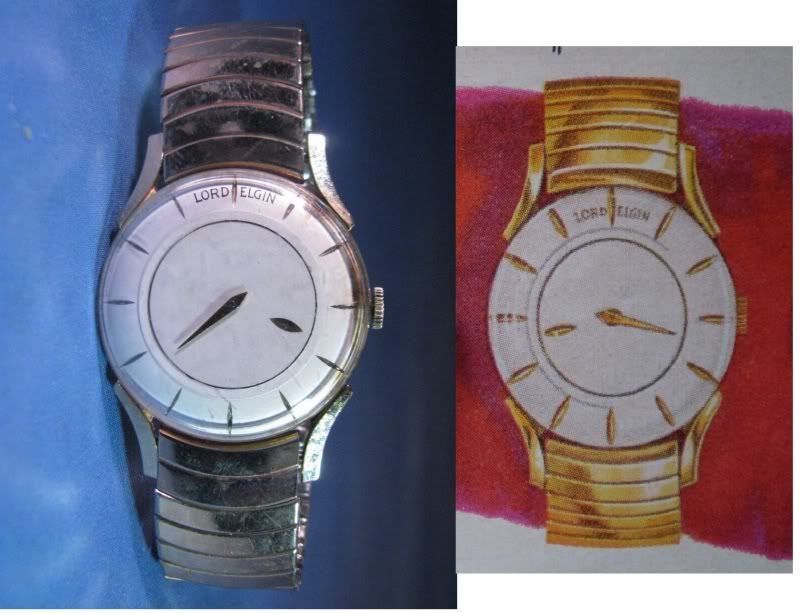 "Ah," I thought. "So THAT is a Briarwood! Then what's MY watch called?" :confused1:
Well, another ad, from 1957, answered that question: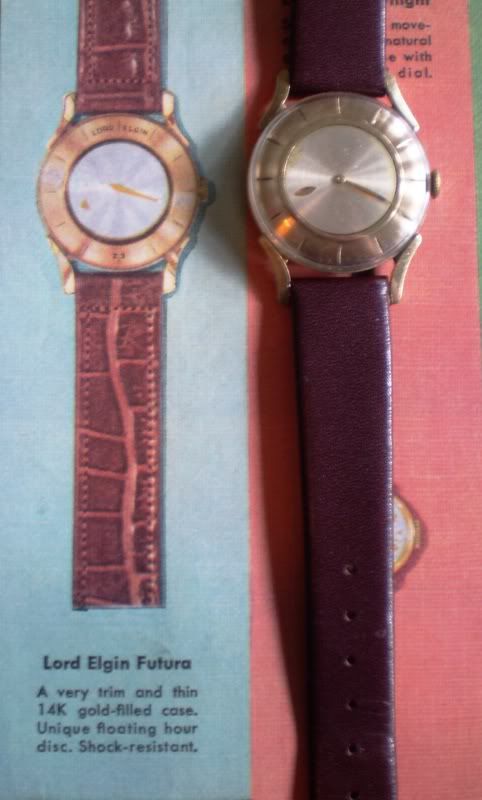 It's a FUTURA!! I've seen folks calling it a 'Futur' based on
Crazywatches.pl
(Great site, BTW!!!), but 'Futur' never sat right. How in hell do you PRONOUNCE it?
The other thing is, I think there were more Briarwoods out there, but based on my experience with the Celestial -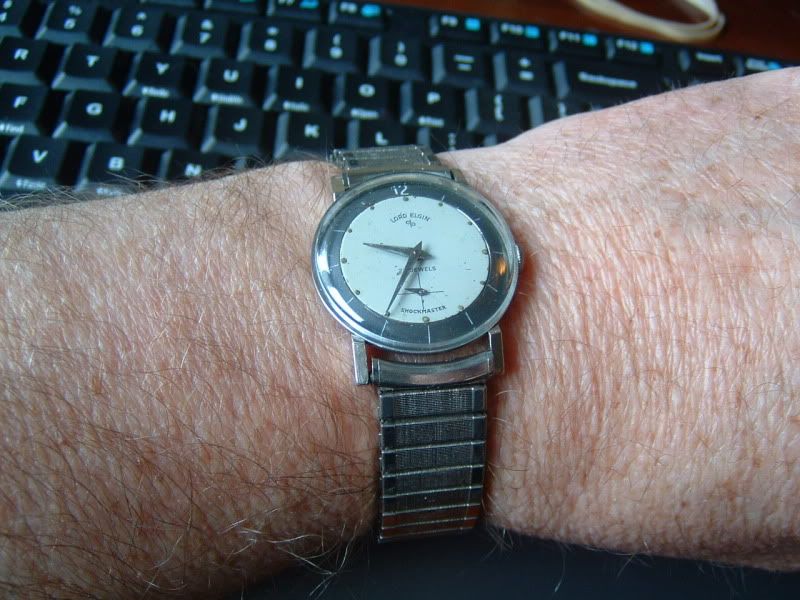 I think the white paint on the bezel flaked off, and folks opted to simply strip the whole thing down to the gold. Since the hour markers are incised into the bezel, it just makes a Briarwood look like a Futura.
Anyhow, my apologies for this misidentification. And somebody out there got a Briarwood in unusually good condition, with the original bracelet. Hope he or she appreciates what they have!