Discussion Starter
·
#1
·
I am still using iphone4 GSM 5mp Camera. Stock Camera App with this Wide Angle/Macro magnetic lens attachment. Decided to try and shoot a few handheld macros under my Desk LED lamp. I'm curious to see if I can improve on anything when I switch to my mini iphone tripod and use the Camera+ App with stabilizer. I also have Snapseed App which I highly recommend.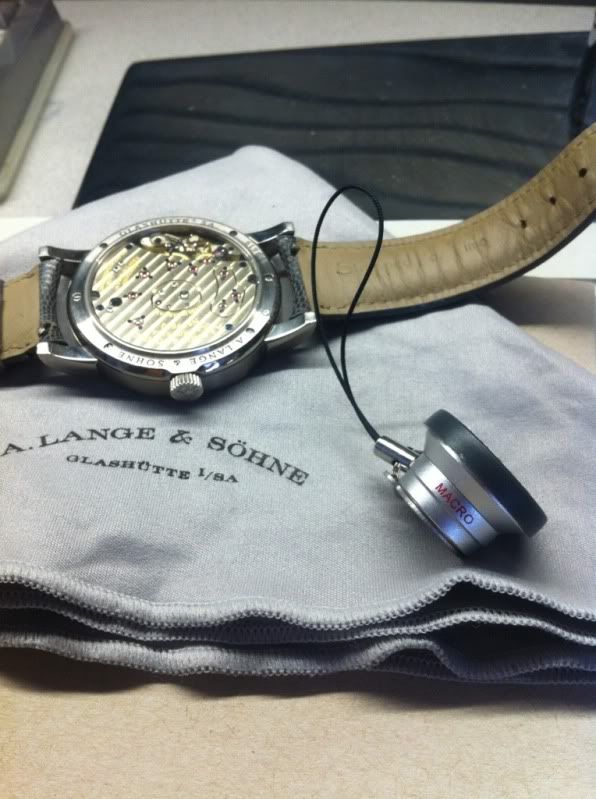 I think I can achieve better on this macro engraving.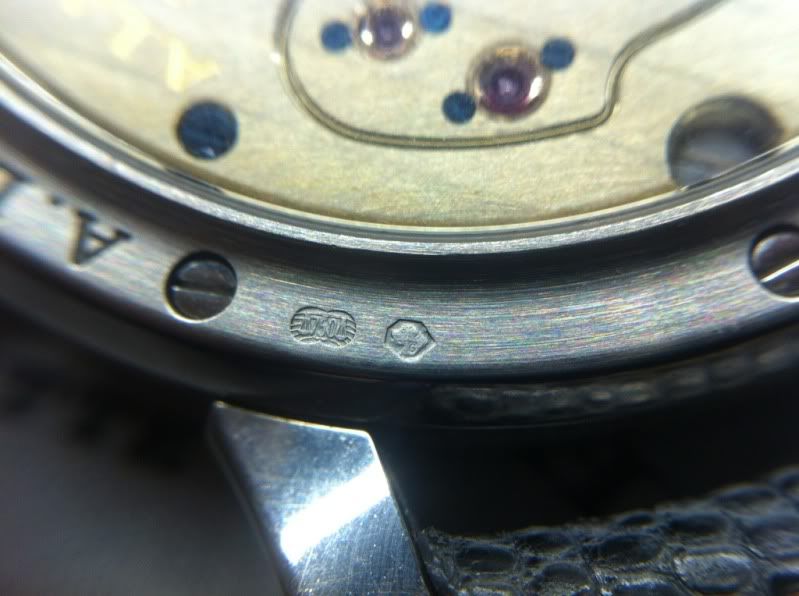 The hand engraved balance cock.
Silver plate and gold engraved lettering.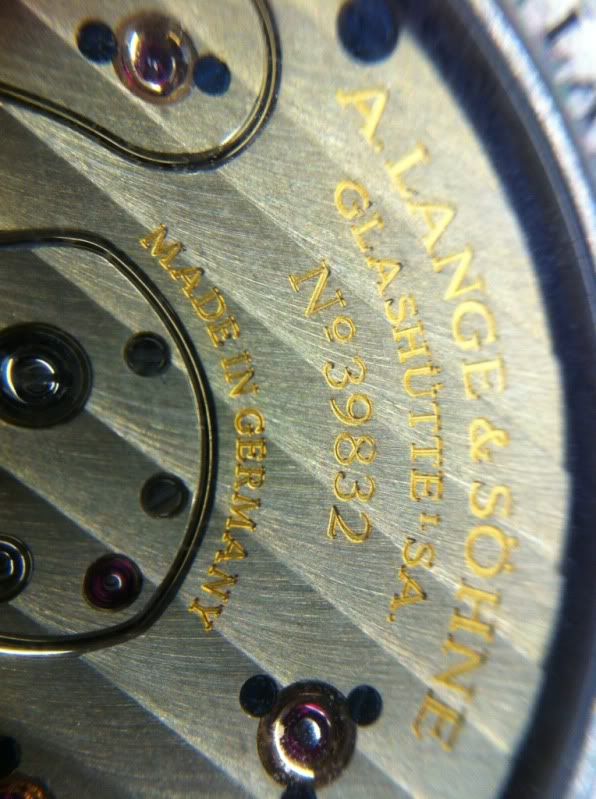 Shaky hand here, was too mesmerized by the balance spring rotating
Can anyone offer a translation? Danke!
Little bit of noise here as well.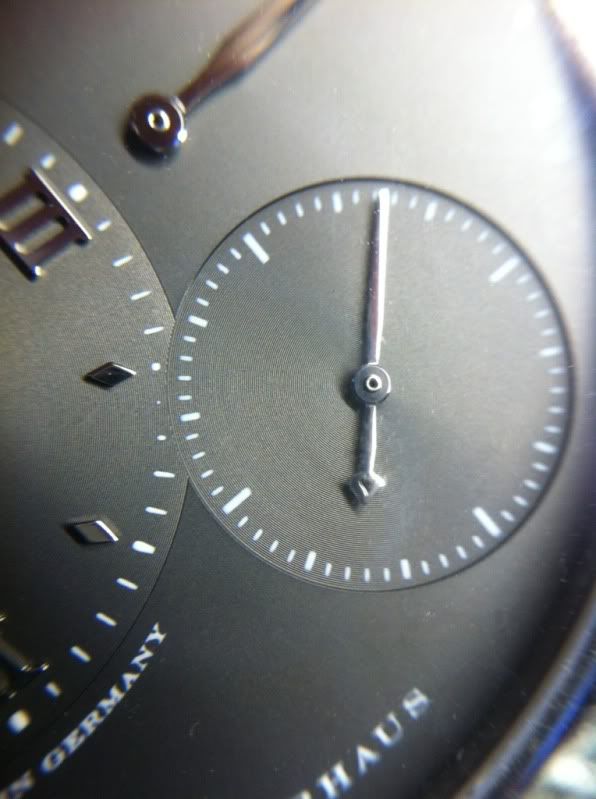 Sent from my iPhone4