Well today I received my Red Sea Six Pounder #31/75 in stainless.
My initial impressions:
What I like:
Straight-forward, clean tool diver
Offset crown
Lumed bezel
Blue lume...OoooooAhhhhh
Extra straps
Nice travel case
What I'm not too keen on:
At 44mm it is smaller than I am more used to, although I am recovering from watch envy where almost every watch I bought was around 50mm. (I like the way they look but I don't like the way they wear. They just aren't practical as an all day wear. Attest to the callous on the back of my hand.) I think 45mm to 46mm is perfect for me.
The bracelet does not have half links and the clasp has only 2 fine adjustment holes and is sans a divers extension. I really don't care about the divers extension or the half links but give me a clasp with fine adjustments equal to 3/4 the length of one link.
Overall I am very glad I made the leap for the Red Sea. Josh and Troy did a phenomenal job. I am excited to see what they come up with next.
Thanks for indulging me.
Enjoy the pics and video.
Mark zzz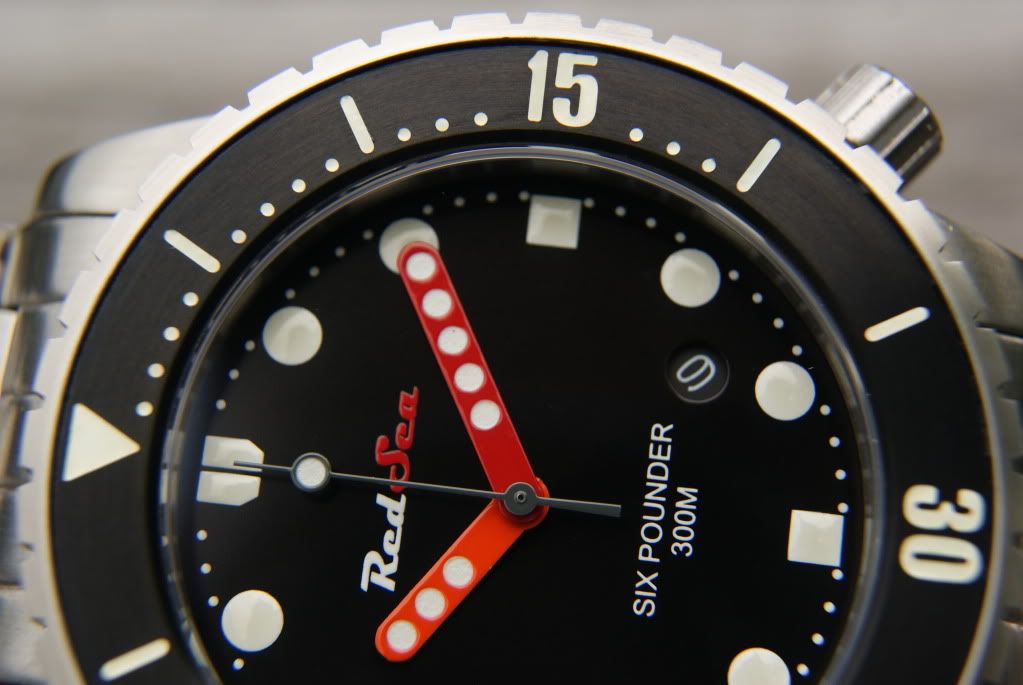 Here is my first attempt at a video of an unveiling. I hope you like it. Just click below to start the video.
Now for the Pics...