Discussion Starter
·
#1
·
....and it only took a year and a half! I sent this watch in to the Texas facility late in 2010, and it was forwarded to LeSentier. Their estimate came to me on January 10th of 2011 - it would take 70+ weeks for the "intervention" (as JLC calls it :001_tongue
to be completed. I'd say it went well!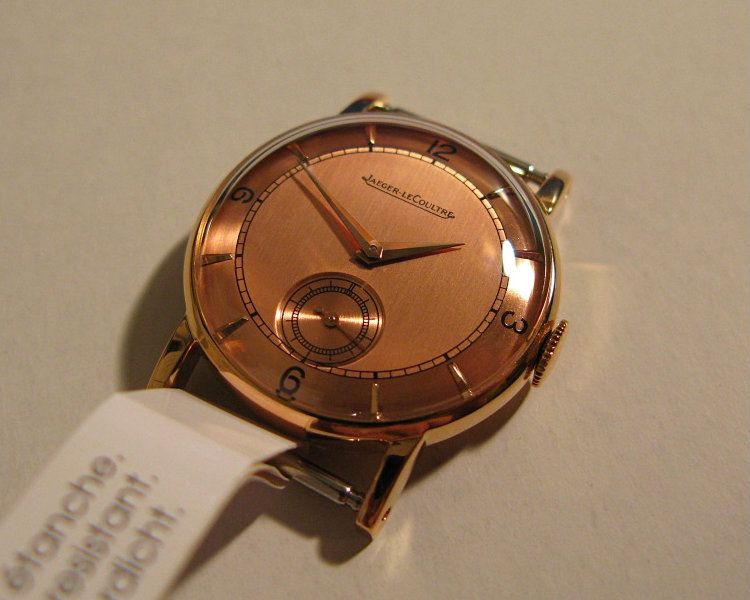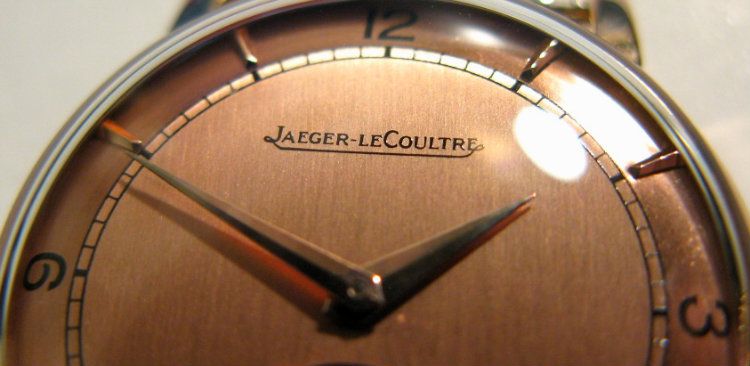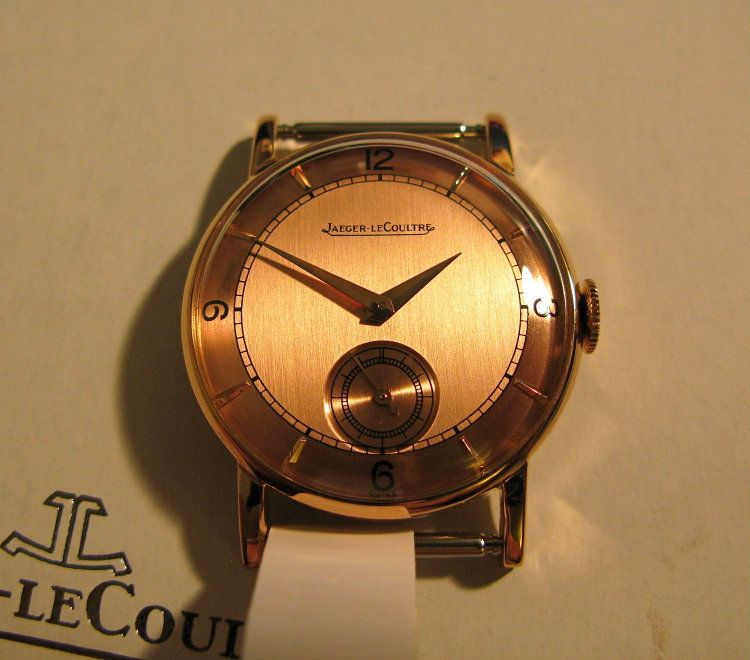 As expected, it's in pristine shape and will
immediately
go into the rotation. :thumbup1: I think it's form 1946 according to the serial number chart in the back of Zaf's book. I'm waiting for confirmation from the factory.
Forgive the mediocre pics shot with a desk lamp. I'll grab better ones when I have good light and more time. Here's a q & d wrist shot: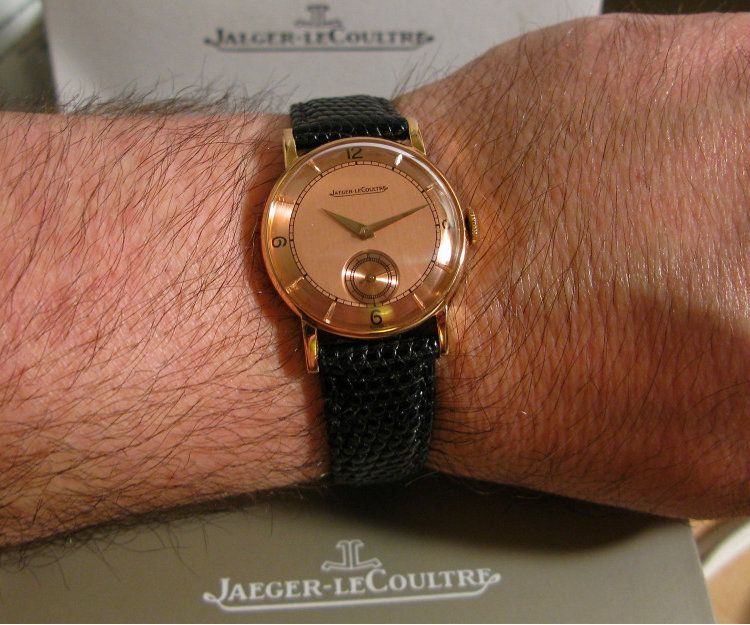 Yes, it's relatively small compared to modern watches. 29-ish mm is the norm for that period though. I'm a sucker for gold dials. :001_rolleyes: Now I know how you Hamilton guys feel wearing your watches.
Hey Scott - I'll bring it to the next Tampa GTG. If you thought my AP Classique was puny on your wrist, imagine this! :laugh::lol: