I think every good collection should include a Rolex an Omega a JMO Seiko and/or a Grand Seiko, a great Chronograph, white, black & blue dials, at least one vintage piece, a custom piece, a reliable beater, a German watch, a Casio G-Shock and I'm sure there's a bunch of other categories and sub-categories - but I'm just "opinion-ating" off the cuff... Thanks to the forum for adding an endless amount of categories...:biggrin:
My point is that I went shopping for a classic G-Shock but apparently this one is tough to find (MS5600BC-1JF):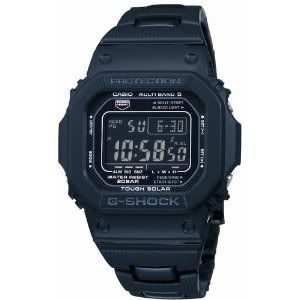 But the search wasn't completely in vain because I bumped into, and bought, this one (Seiko SBPG001):001_smile:...
I don't think this will appeal to all but it really did to me and thus it's my new inbound... Believe this model came out in 2009 and also goes by the name "Spirit Digital". Pics to follow...
Bear in mind that I'm still in the market for a classic G-Shock, a Rolex (probably a Sub - someday) and at least a half dozen other watches half of which I don't know what category they'll fall into or how I'm going to pay for them$$$... :w00t: