Hi everyone,
Im a new member of this forum, I'm glad I found you guys. I was doing some research on an omega deville and found this forum. I see that you guys share a lot of helpful info, that encouraged me to join you.
I take the oportunity to share my little watch collection, it's simple and small but I feel proud of it.
This first one is an Omega Deville solid 18k that my father in law gave me 8 years ago when I got married, he also got this watch from his father in law when he got married on 1977. i made a little research and found it on a catalog made for Omega uk year 1977 with leather strap under luxury 18k watches. my father in law told me when he gave it to me that the strap is not the original one. the catalog describes it as BA166.0134. i found a website that clasifies this watch :
http://62.73.172.171/eMuseumPlus?service=direct/1/ResultListView/result.t2.collection_list.$TspTitleLink$0.link&sp=10&sp=Scollection&sp=SfieldValue&sp=0&sp=1&sp=3&sp=SsimpleList&sp=0&sp=Sdetail&sp=0&sp=F&sp=T&sp=1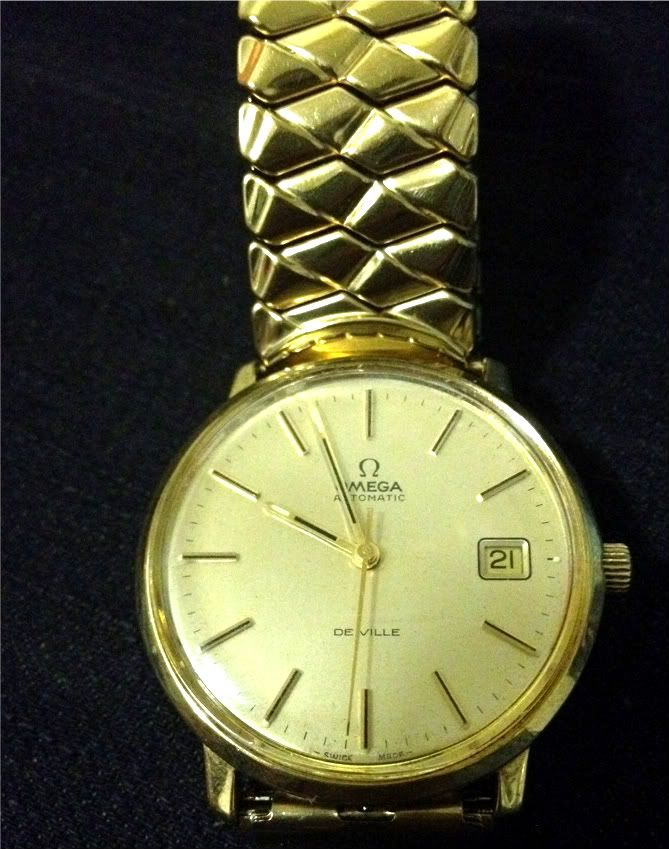 This one is my everyday watch Seiko Kinetic smy115
This is my weekend watch and preferred one, Seiko automatic SNXS81K, I love this one, I don't know why.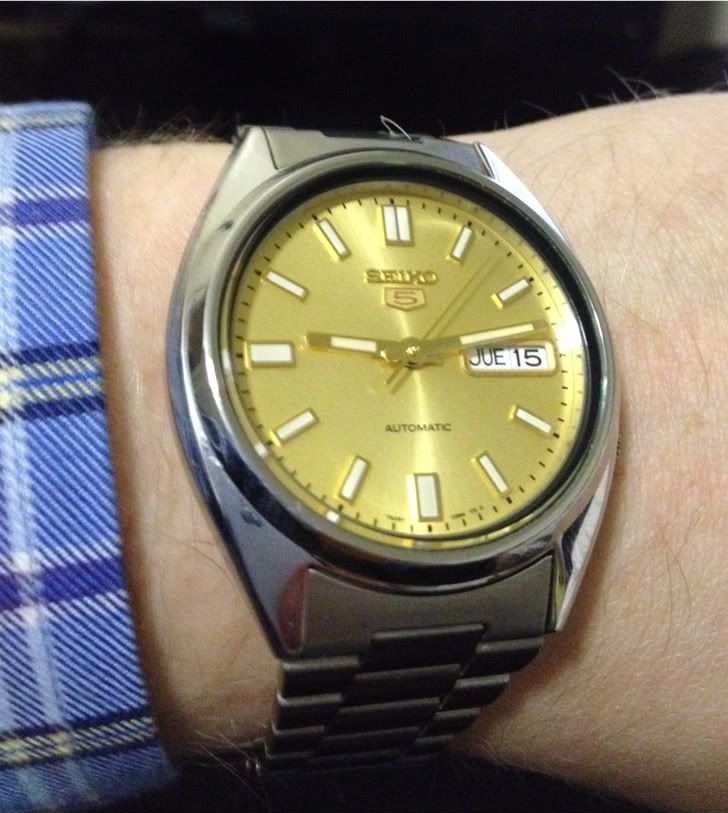 I just added a Citizen Eco-drive Perpetual calendar BL8000-54L, got it used from ebay for $105 including shipping, it retails in amazon for $356.
I'm waiting in the mail the Invicta 8926 OBV2 with the NH25A automatic movement, that is a seiko 7s26 movement very popular and reliable. Invicta changed the movement from the Miyota 8215. I bought this invicta cause i like the submariner diver style but i can't afford a rolex and I don't want a POS folex. did some research and had 2 options on submariners copies but reliable, 1st option this invicta and the 2nd a seiko skx031, my only problem w/ the seiko is that I could not find a brand new one, only some refurbished ones that come from malaysia, that have aftermarket parts, who knows..... If someone knows of this model of a brand new one at an affordable price I would be interested in one.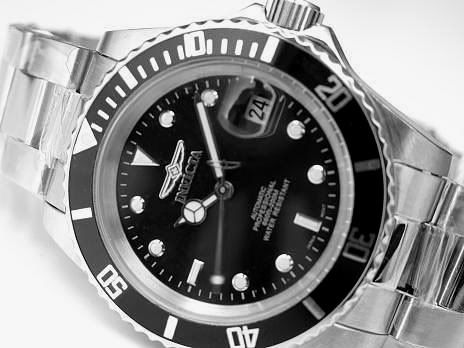 thanks for watching