I hadn't bought a watch in quite awhile as other interests lead me in other directions.
So, I was skimming over the forum and saw Ladd's and Gaopa's posts about the 300M1. I liked it.
Lo and behold, LT had a few demos and I ordered one. It came in today and it is a fantastic piece.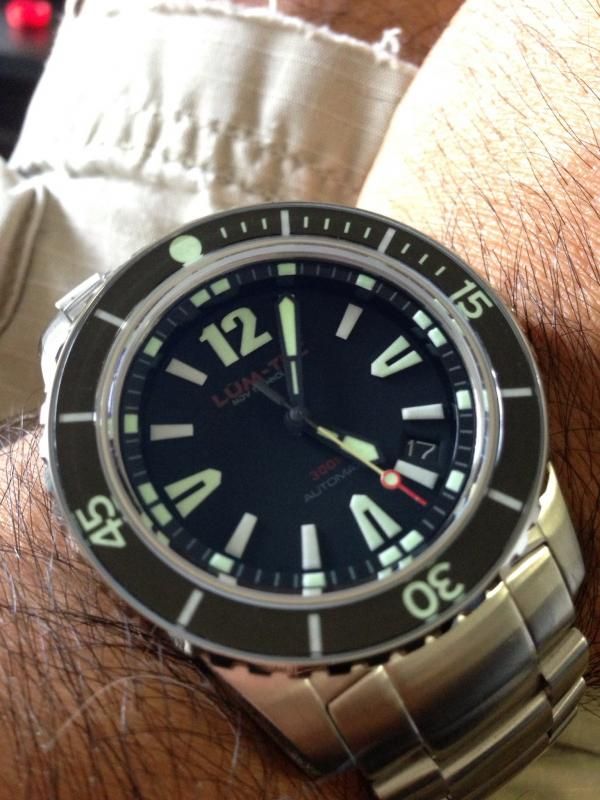 Compared to the 44mm M16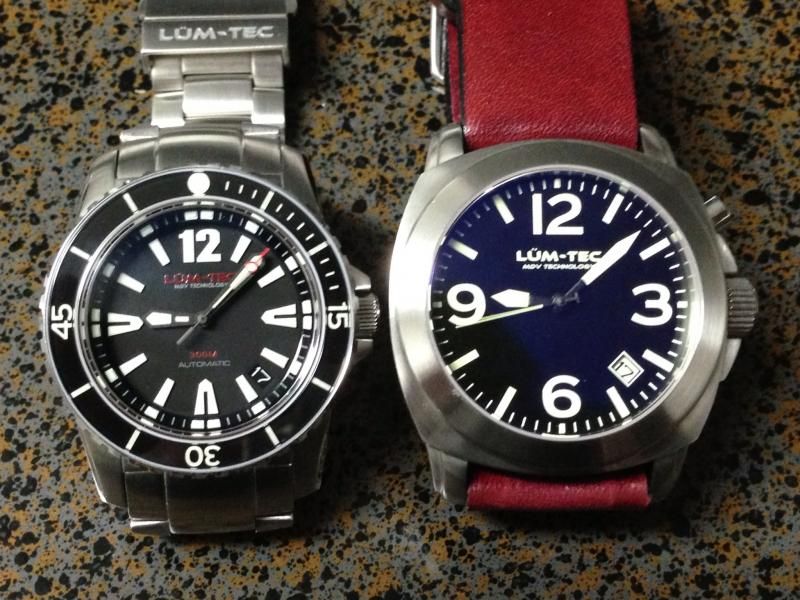 Compared to the 40mm Sub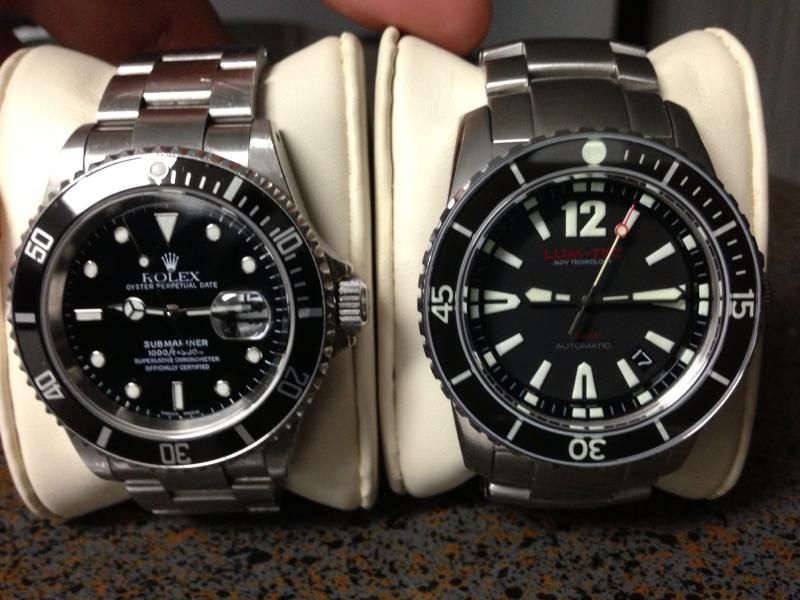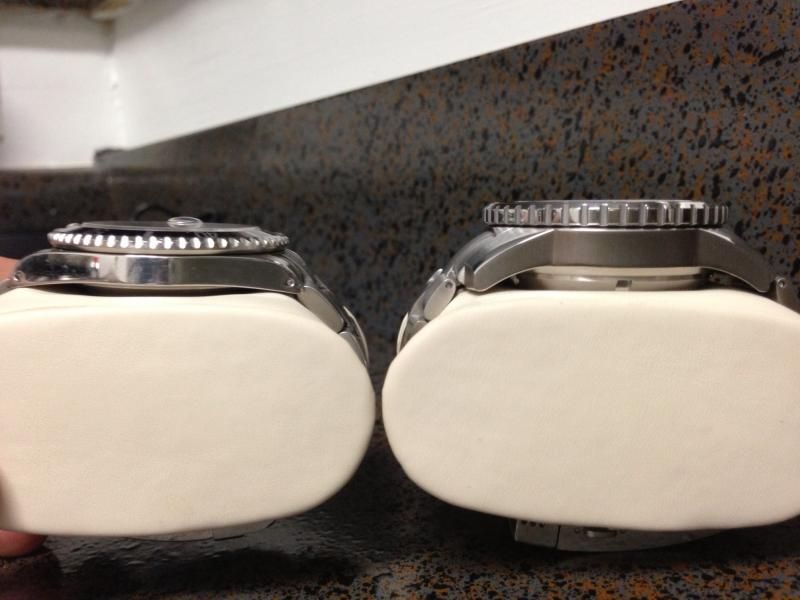 The bracelet is incredibly comfortable. It has a ratcheting system that extends to well over half an inch.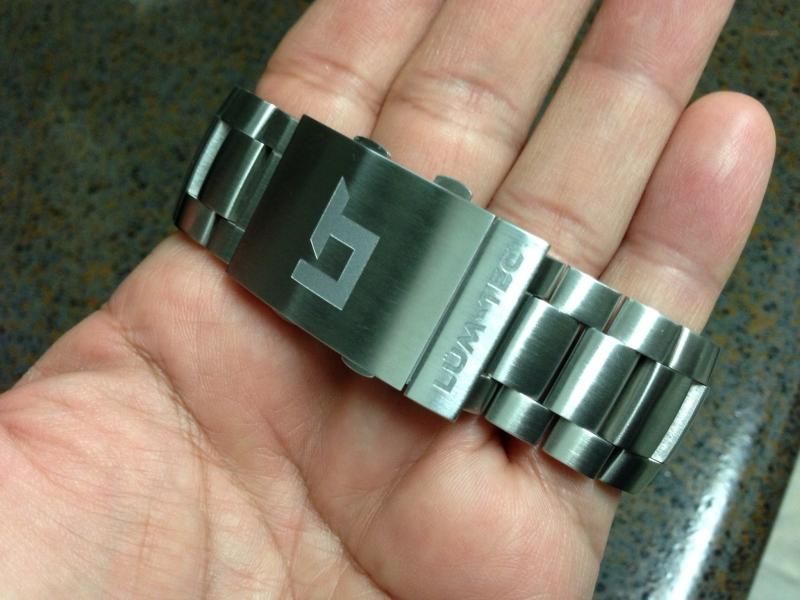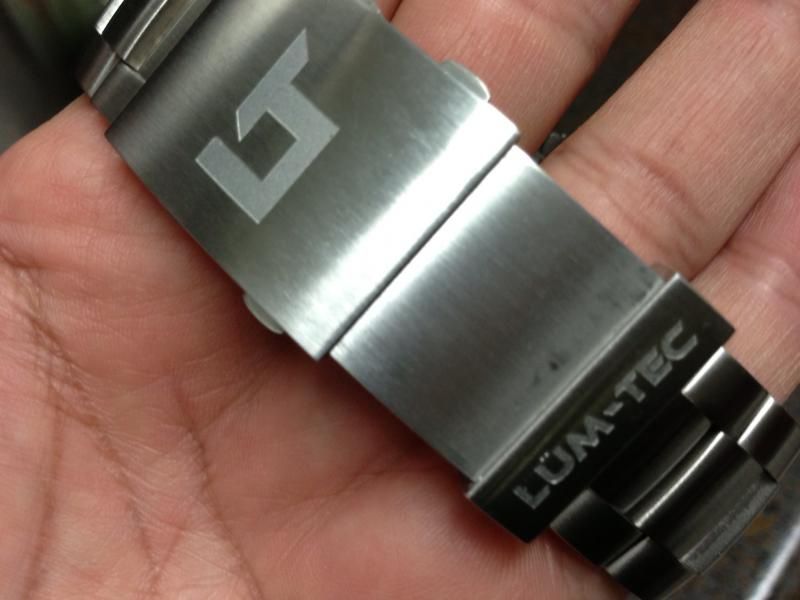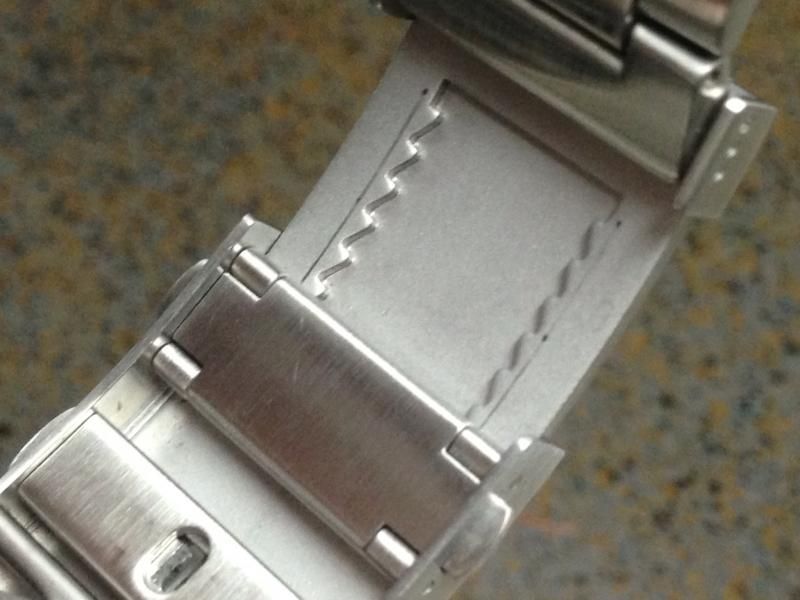 Lume shot with about a 30 sec charge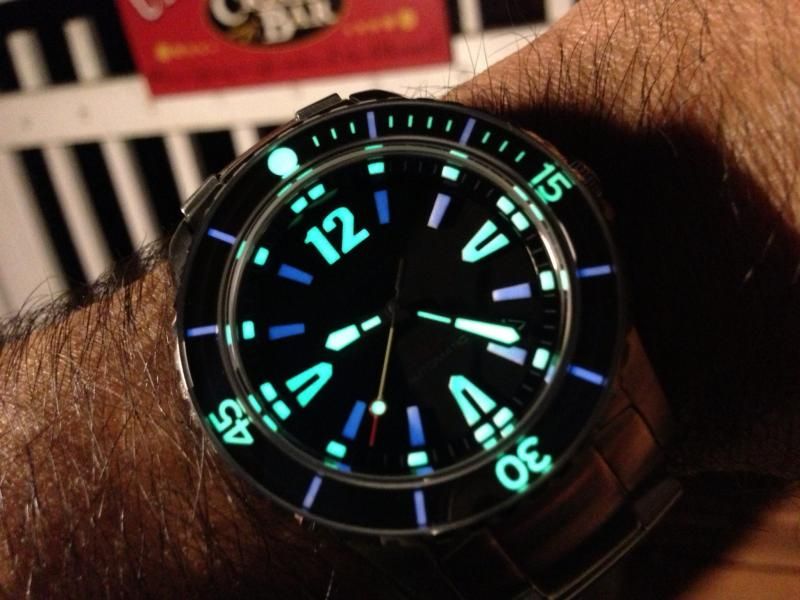 ...and of course the money shot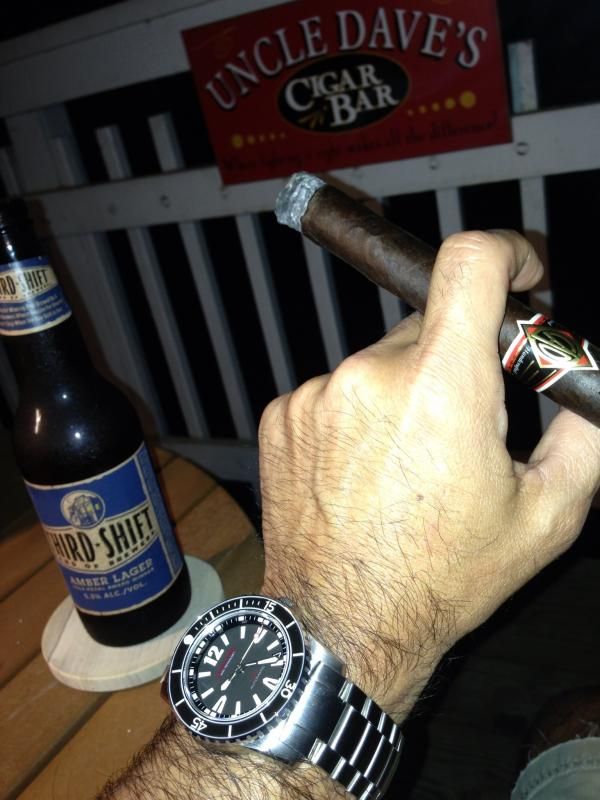 I've ordered a couple of NATOs for it and will post pics when they come in.
Sent from AtlantaDave's iPad III using Tapatalk HD