Discussion Starter
·
#1
·
Every so often I look through the Ebay listings for Elgin pocket watches. Occasionally, sellers will list wristwatches there instead of in the ww category, plus I used to be a PW guy. Well, I saw this little guy, and I gave in to temptation...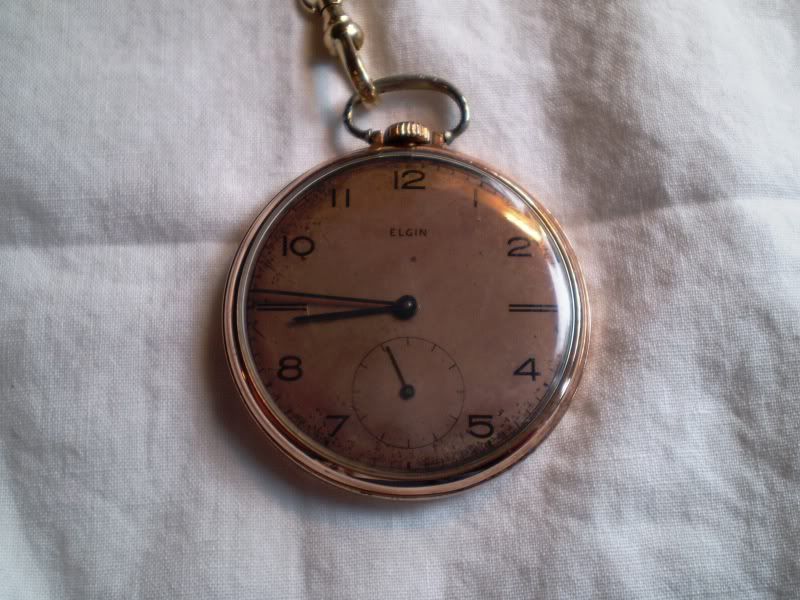 I think the rose gold got to me! The dial's a little dark and crapped up, and the bow has lost all its gold fill, and it was listed as a nonrunner. But when I got it and gave the crown a spin, it started right up!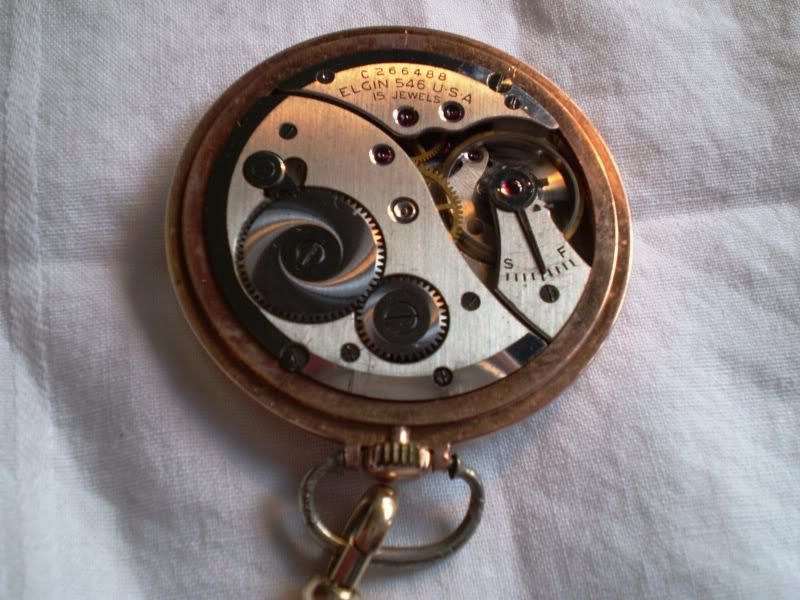 It's a 15j 546, 10s, dating from somewhere between 1940 and 1944 (Oh, how I miss the Elgin database!). At this time, Elgin had three levels of watch - Elgin, Elgin DeLuxe and Lord Elgin - and this was the most basic.
I overpaid for it, but then since it turned out to be running, maybe not as much as I'd feared. I'm actually looking forward to working on it - it's so BIG compared to the 15/0 watches I've been working on! Heck the barrel alone's probably almost as big as the whole 15/0 movement! I'll barely need a loupe! :lol: