Well, it was bound to happen; I slapped my Mastercard around a little and made my first purchase of a watch since joining this forum.
I blame you, the esteemed membership, for my weakness.
Found it at a well-known online retailer: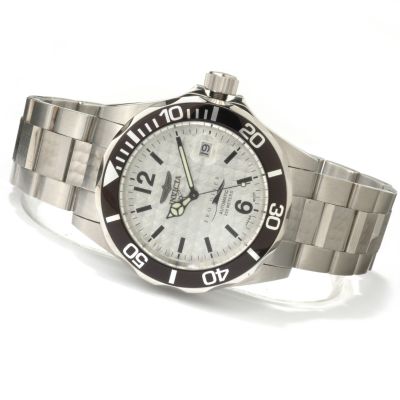 It's the Pro Diver Automatic; priced right around two bills. What sets it apart for me is the logo. I really like the "sea ray" near the 6:00 position, the logo on the second hand, and the size (43mm). The recent discussion about Invicta QC has made me comfortable purchasing one.
I'm an impatient guy, so I paid for faster shipping. I should have it by this Thursday. Photos will likely be posted by Thursday night.
So, sleep well, fellow denizens. That sucking sound you here is my wallet hyperventilating because it knows that "it's begun"...