Discussion Starter
·
#1
·
Due to popular demand – and to serve the public good – Boscoe Budget Productions is offering a special Fourth of July Weekend bonus to WTF members and guests: a free first lesson from The Boscoe Online School of Horological Photography. We're delighted to do our patriotic duty and improve the quality of American Watch Photography.
Okay, class, let's get right down to work.
IT'S EASY!
Taking photos of watches ain't rocket science. All you need is a camera, a bit of patience and a sense of adventure and you are on your way to fame, acclaim and fortune.
Many novices believe it is important for photographs to be in focus. Not so! That is a common misconception. With the advent of point and shoot auto focus cameras, anyone can take a crisp, clear photo. True art and creativity comes in bending the rules – even if you don't know them.
EQUIPMENT
Any camera will do. The cheaper the better, actually. ( We recommend the Poley Digi-Cam by Canada's Mtech Industries, available at Big Lots for 99 cents or at our online store for the discounted value of 79 cents. Run to the phones!) Never succumb to camera envy. And don't be bamboozled into thinking a six thousand dollar digi-cam will improve your photos and make you a better photographer. It won't. Trust us on this. We know. Don't ask how. Just trust us.
There is also no need to go out an purchase a tripod, special lighting or to build a costly light box. First, stacked boxes of Ritz crackers make an excellent camera rest – and come in handy when you need props or a snack. Second, a bare light bulb will always suffice – and, lastly, a light box is for sissies.
Always remember money spent on photography equipment is better spent on watches. Or Ritz crackers.
GETTING STARTED
Until you get the hang of things, say after six or seven frames (that's professional photographer jargon for individual photographs), there is no need to get involved with fancy props or backgrounds. Simply clear a space on your kitchen table and fire away.
Here is what your first shot should look like:
Try a few more before moving to the next section.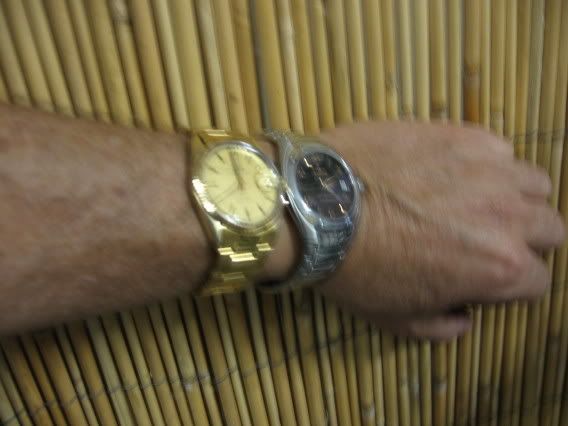 COMPOSITION
The trick to excellent photography is drawing the eye to the subject of your picture. This can be accomplished in a variety of ways – special lighting, use of props and careful arrangement of the subject. Lighting and arrangement are for geeks. So forget that. We don't need no stinking lighting and arrangement. What we need are props. The more the better.
Our favorite props here at the Boscoe Online School of Horological Photography are foodstuffs – particularly crackers and cheese. Lots and lots of cheese! Remember, they don't call good lookin' people eye candy for nothing. So when you're taking pictures, be sure to include some food in as many shots as you can. It makes your shots more appealing on a subliminal reptilian level. People love to eat – and they'll devour your photos!
Cookie or cracker crumbs make the best props. They give your photo visual interest and texture. Plus, it is always fun to snack while you are working. This technique has made Boscoe world-famous in horological circles. He often says any nerd can use a candle, old books, leather and a wine bottle to make a photo interesting. True art is the minimalist use of crumbs on a stark white background.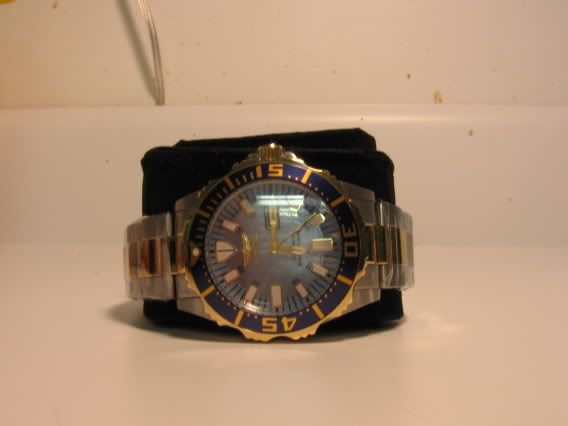 Practice this a couple of times. You find that with a little – very little – time and effort, you too can be on your way to fame and fortune in the Watch Photography Business.
Of course, we're not going to reveal all our secrets here. This is just a taste of things to come. To get the Full Monty, you have to enroll at our website. Pick up a Mtech Poley digi-cam while you're there, too. It's your patriotic duty. Even though they are manufactured in Canada.
Happy Fourth of July! See you around the campus, kids!
PS. The only watch to wear on July 4 is Hublot's Big Bang!