Discussion Starter
·
#1
·
Most automatic watches are round, especially these days when most watches in general are round. But when Elgin started selling automatics in the 1950s, most watches were anything but round. Squares, tanks, tonneaus, etc - round was relatively uncommon. So, a number of the automatics Elgin sold were also not round. In the last month, I've snagged two of them...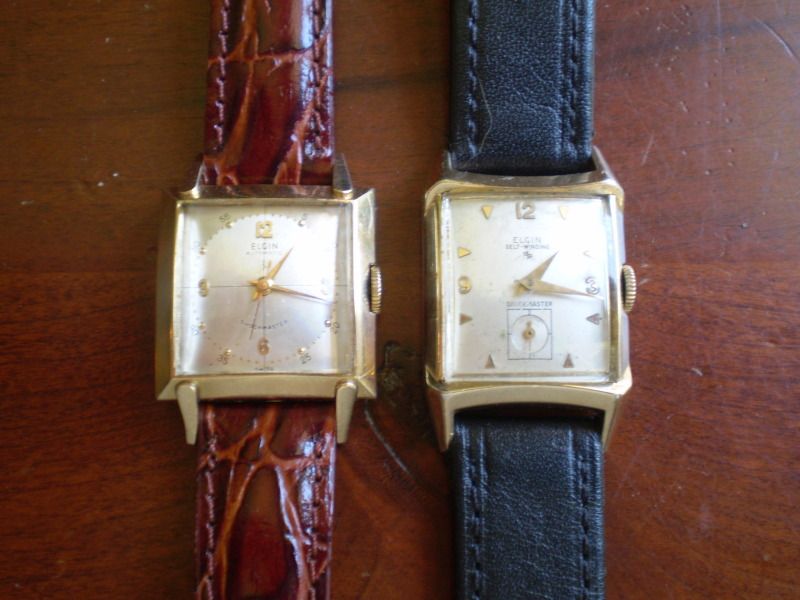 The one on the right also has a relatively rare feature for an automatic - a sub-seconds hand. Seems like most automatics, even then, had sweep seconds.
The movements in these are Swiss - 2 of the 3 calibers that started Elgin down the path to no longer making movements in the US, the 645 and 644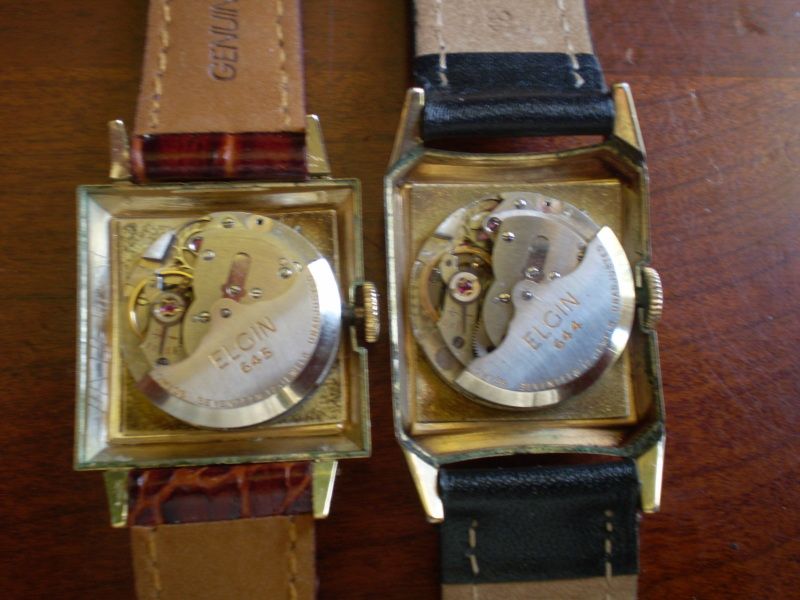 They're also quite small..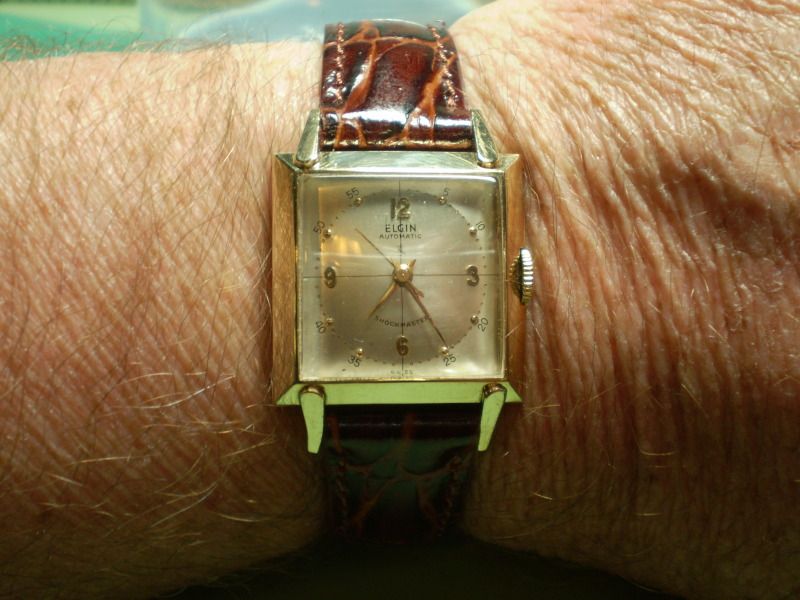 Along with the larger 643, the 644 and 645 marked the first time Elgin imported movements that were then cased and sold as Elgins. These were introduced in 1953. Elgin had created its own autowind movements, the 607 and 618 'Bumper' automatics, but they were large and were already obselete when they were introduced in 1950. Elgin sent out a booklet to their jewelers, explaining what they were doing, and why these watches were (they said) superior to other imported automatics.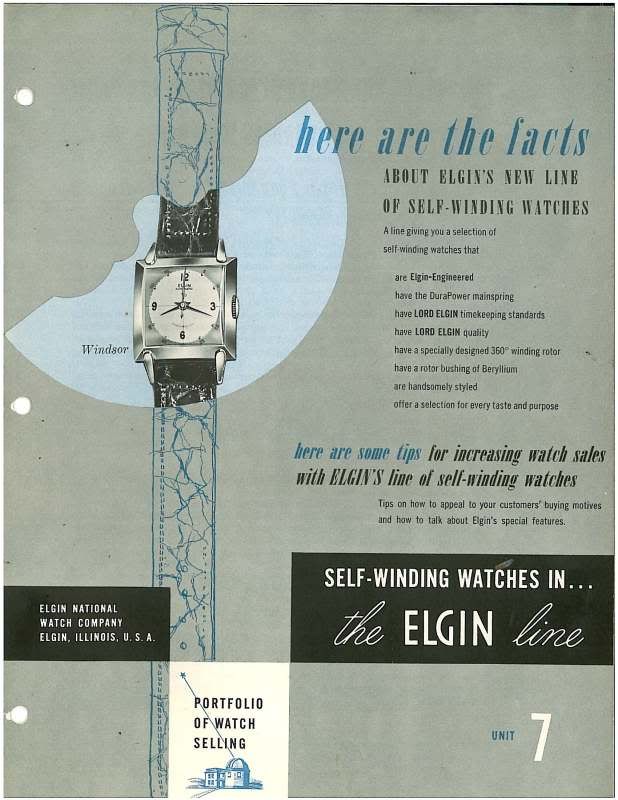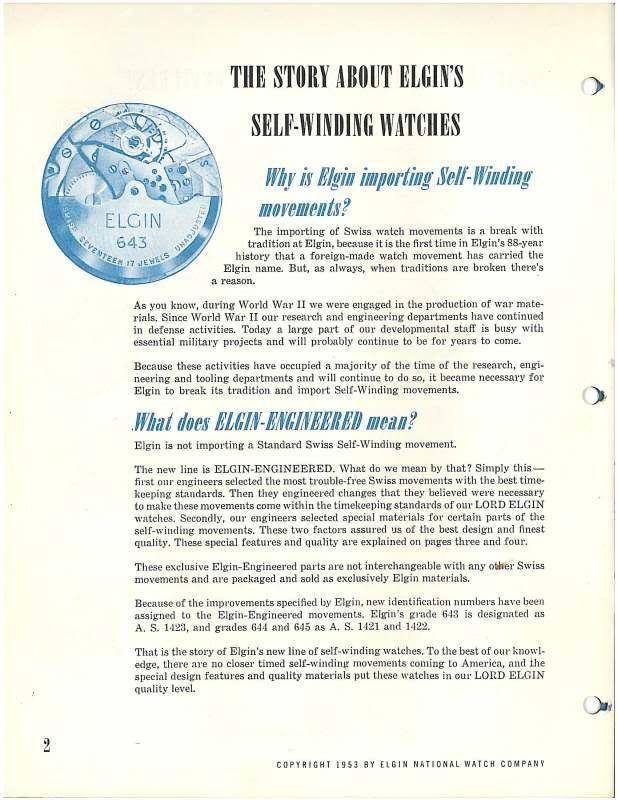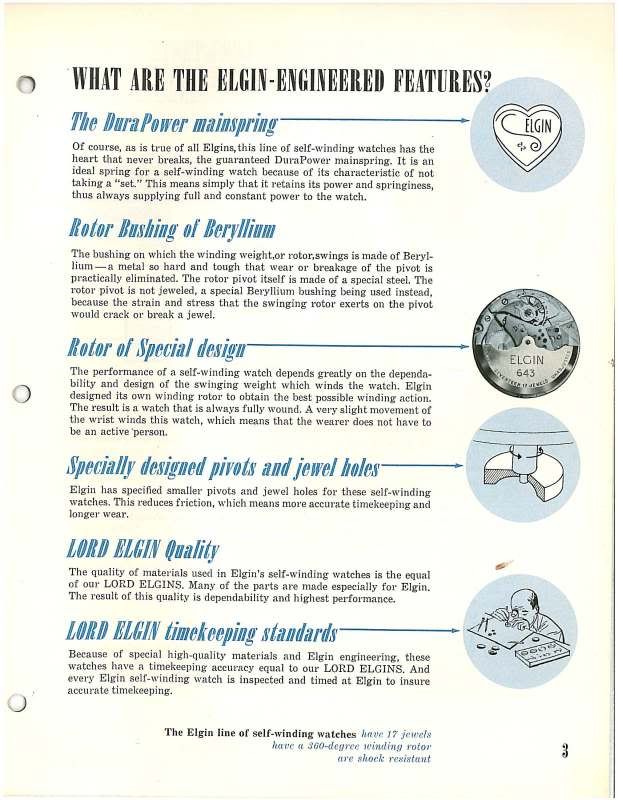 And yes, at the beginning there were a significant number of Elgin-specific parts. But by 1958, Elgin was importing at least a dozen foreign movements and simply casing them, and by 1964, they entirely stopped making movements in the US, and sold only imported movements. It only took 11 years.