Discussion Starter
·
#1
·
HI GUYS, I JUST WANTED TO EXPRESS HOW I FEEL MY MY AUSSIE DIVER...
EACH DAY I WONDER WHY ROLEX/TAG/OMEGA ARE SO EXPENSIVE WHEN I HOLD THIS WATCH.
I MEAN, I GET A SAPPHIRE CRYSTAL, GREAT FIT AND FINISH, EXCELLENT-SUPER-ACCURATE-DURABLE JAPANESE MOVEMENT, GOOD LOOKING DESIGN, ALL FOR JUST $250 :scared::scared:
INFO: ALL THE MIYOTAS I OWN, ARE MORE ACCURATE THAN MY SWISS MOVTS. I DONT LIKE THE SWISS MOVT INVICTAS, CUZ IMO, MIYOTA IS BETTER THAN ANY SWISS MOVT, BASED ON MY EXPERIENCE.
AND THEN I HOLD MY DAYTONA, $12,000, WOW
, OK ITS A ROLEX, AND EVERYONE SAYS, ''WOW, THATS A ROLEX'' BUT... [I STILL LOVE MY ROLEX AND WILL ALWAYS BE MY GRAIL]
I WONT SAY ANYMORE, I'LL LET THE PICS SPEAK THEMSELVES.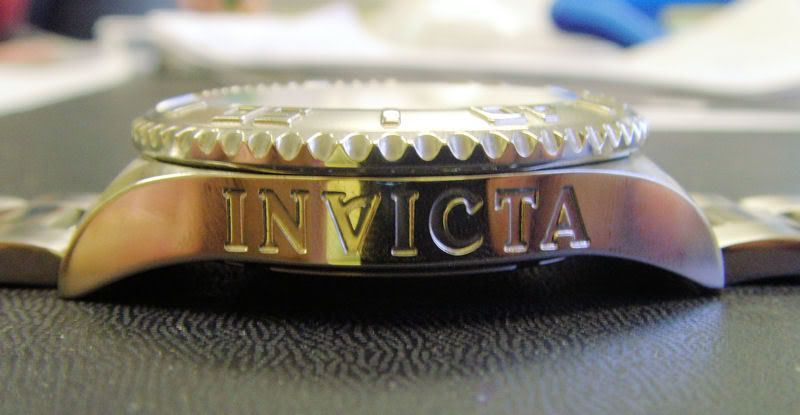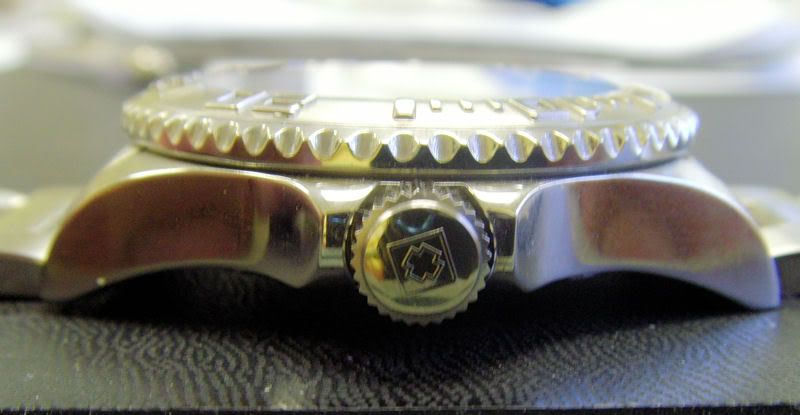 THE WHITE MOP IS HANDSOME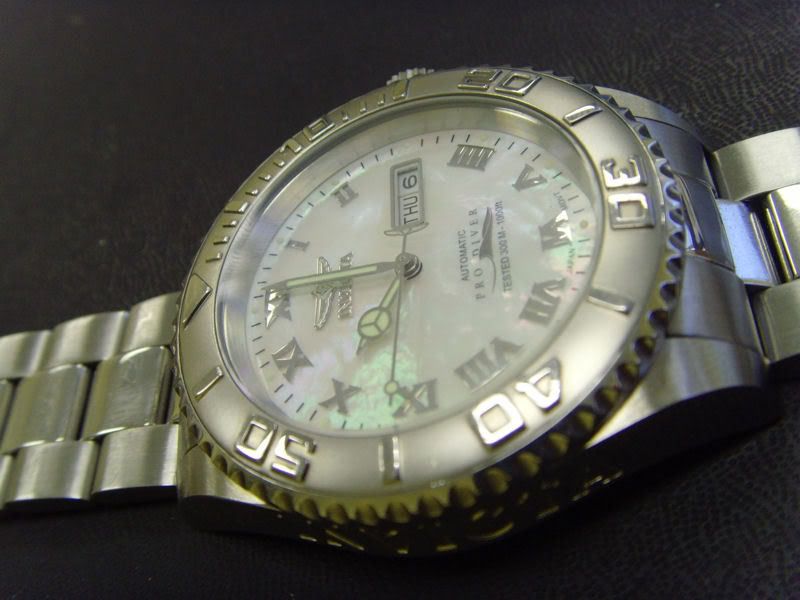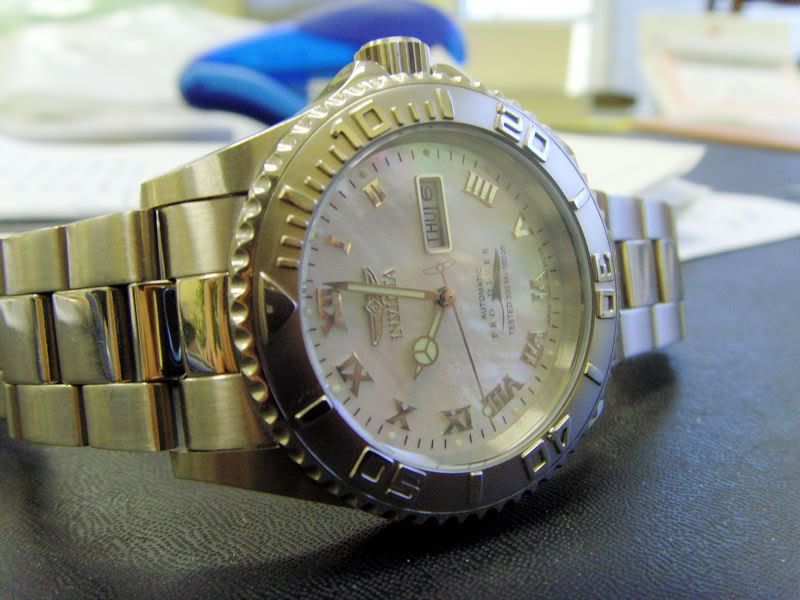 THE EMBOSSED BEZEL IS SUPERB.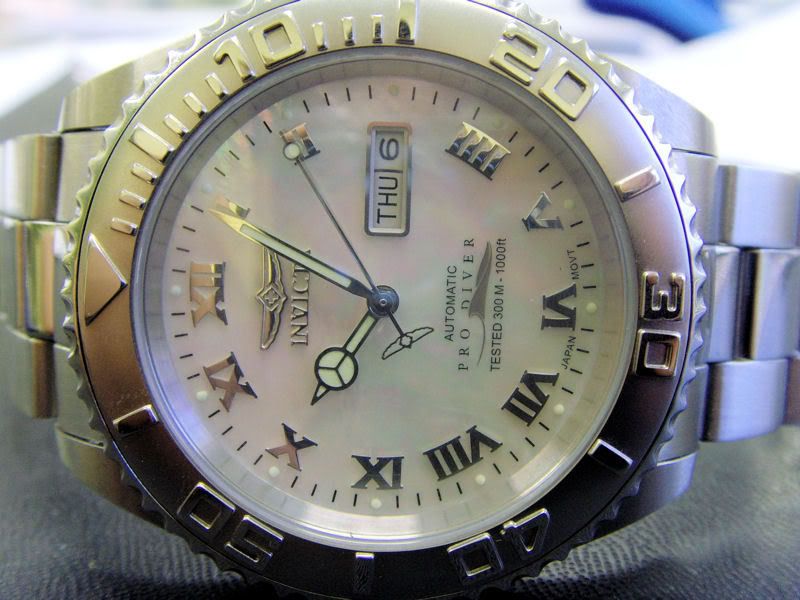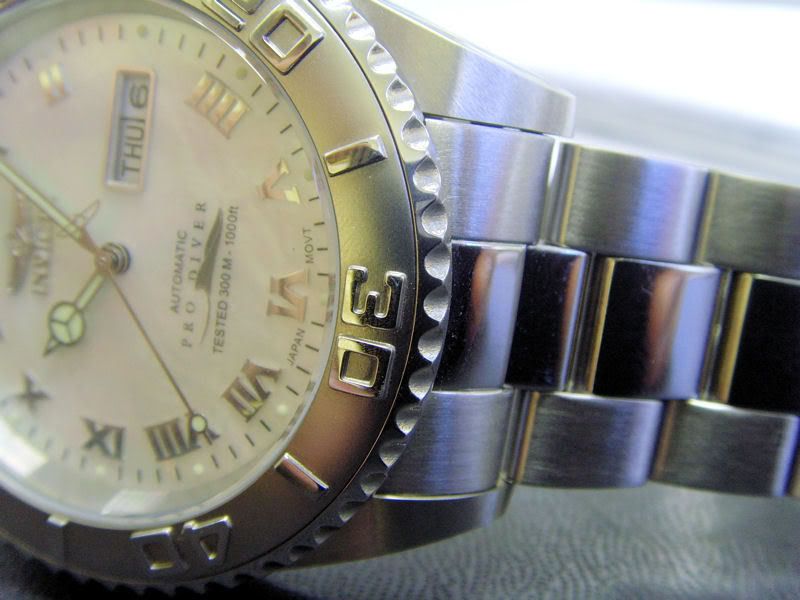 THE ROMAN SILVER NUMBERS ARE GORGEOUS.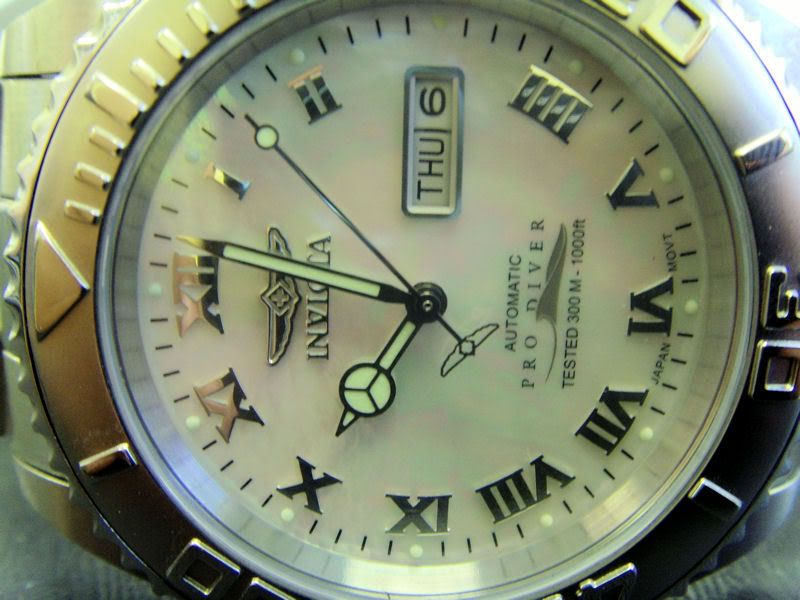 THE BIG CROWN AND THE COIN EDGE BEZEL ARE AWESOME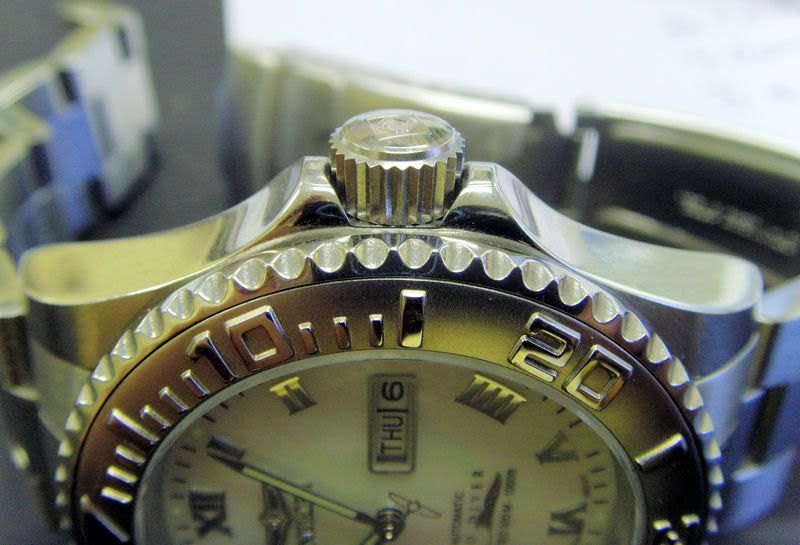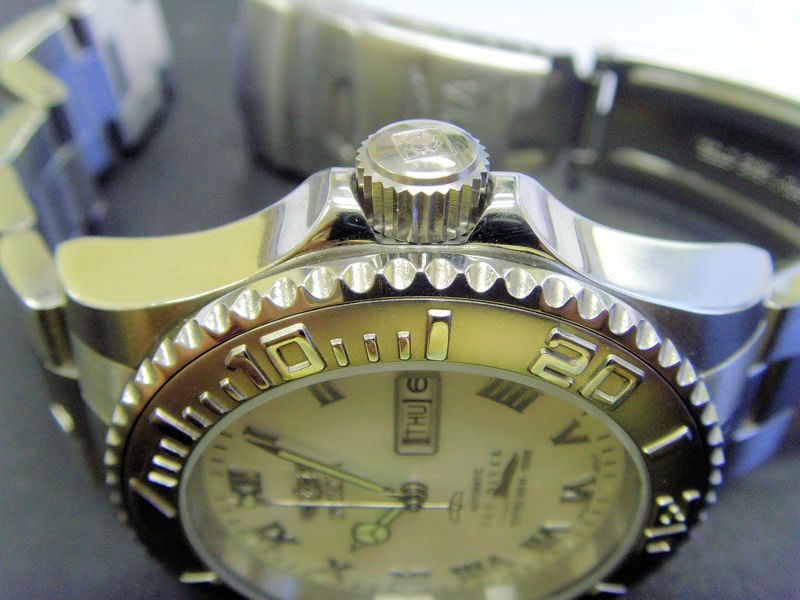 COOL CASEBACK SHOWING THE BEST MOVEMENT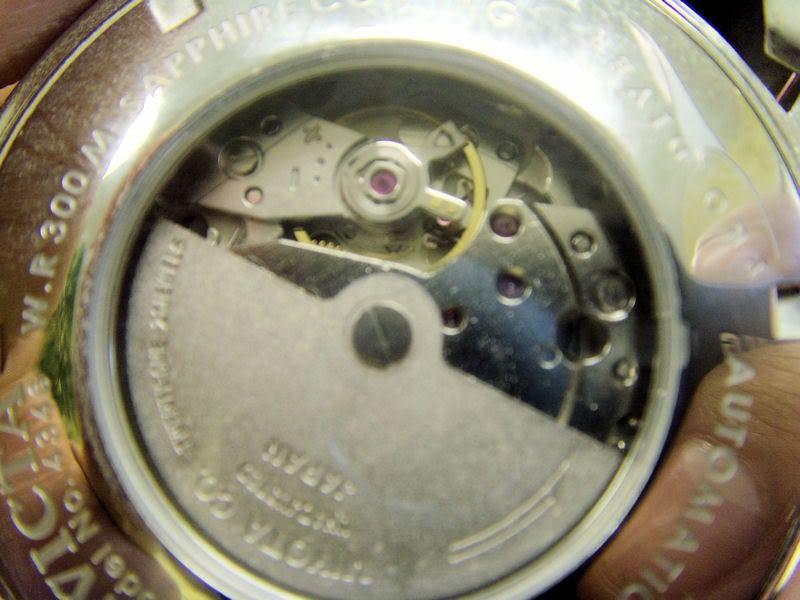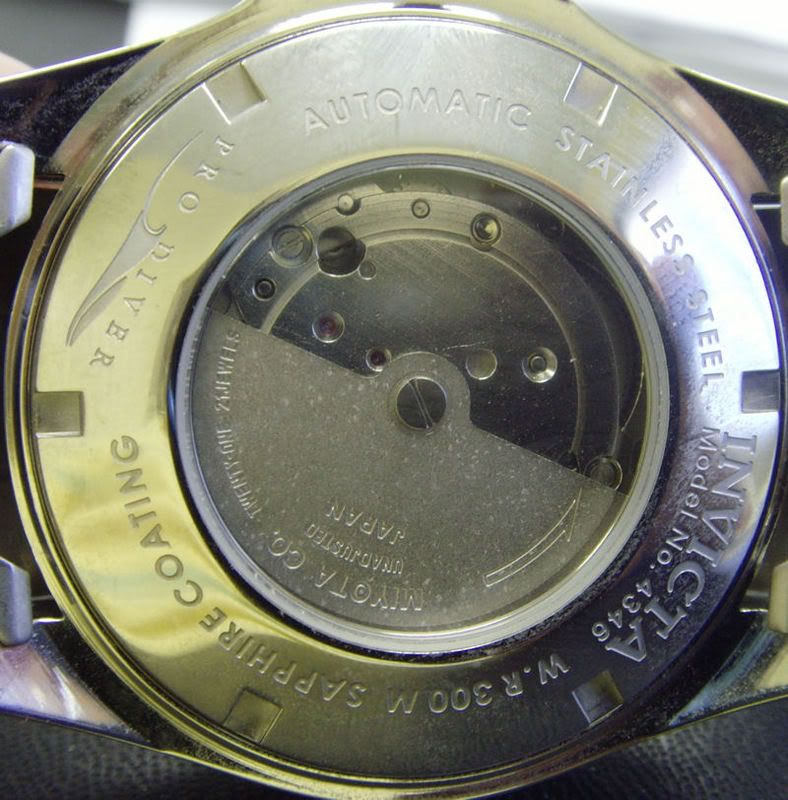 THE NEW PRO DIVER LOGO IS CUTE, NOTE THE GOOD QUALITY OF THE PRINTING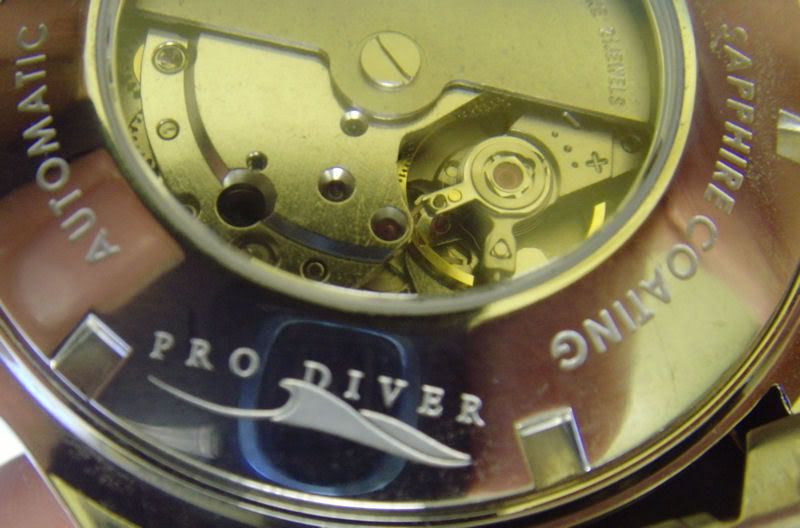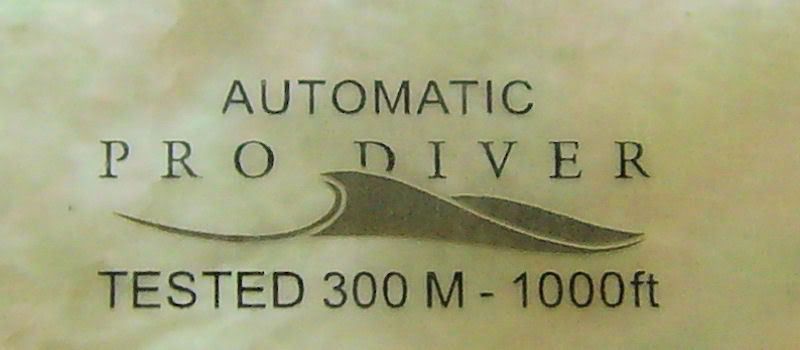 EXCELLENT FIT & FINISH ALL AROUND.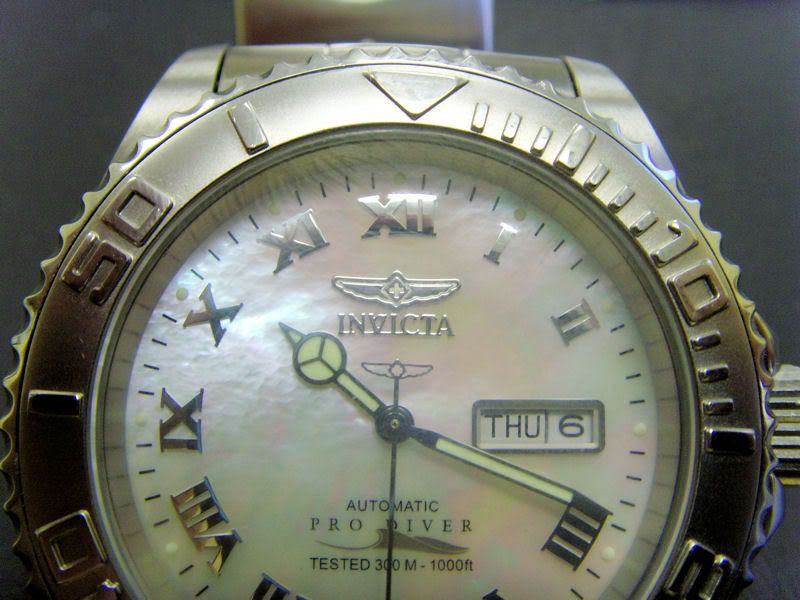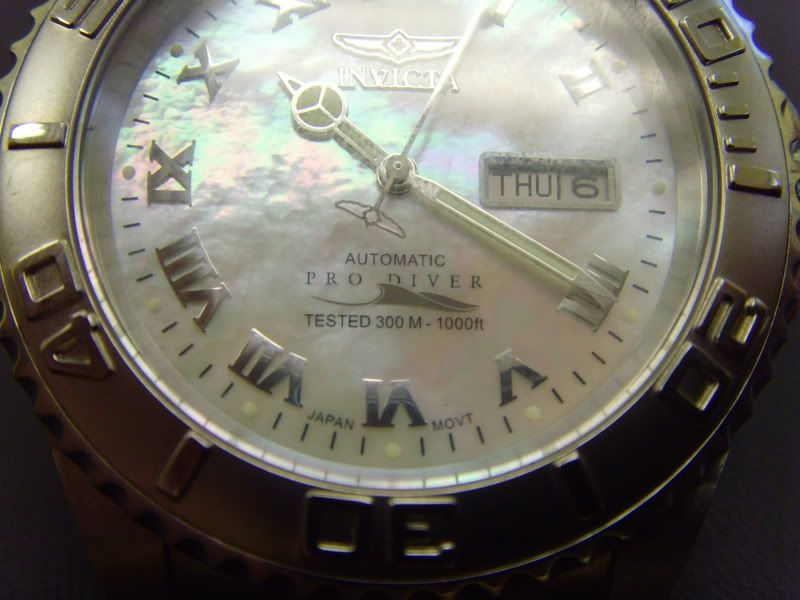 COMMENTS!!!