Discussion Starter
·
#1
·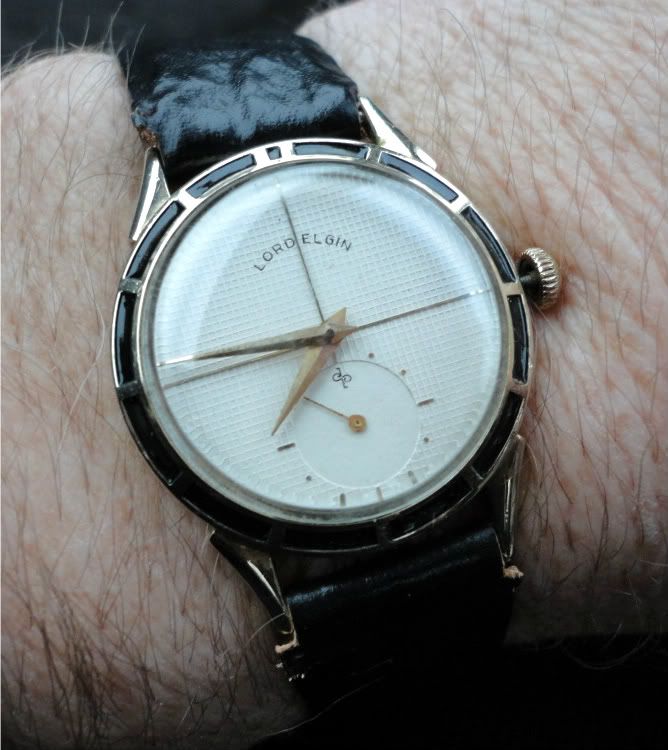 I picked up this 'Clubman' with the 680 recently for a relative 'steal'.
Cosmetically, it looked nice, was missing all of it's enamel but, didn't show much case wear in the seller's photos. The dial looked spectacular for how these waffle dials sometimes have aged.
But, the item that really helped in picking it up cheaply was it had neither a crown nor, stem. So, the seller couldn't say if it worked or not. But, what I had going for me was another working 680 in hand, with crown and stem, which could be swapped in if necessary.
I couldn't wait to replace the enamel around the bezel when it arrived. (Sorry, there aren't any before photos of this part of the process. :blush: ) I was very excited when I saw this one in person! Hardly any signs of wear, and the crystal is very clear. I am puzzled as to why the enamel was missing. Unless it had been in for a tune up and the ultrasonic stripped it naked.
With Stan and Doug's help in identifying which stem I would need, the rest of the process was pretty straightforward. This case has quite a wide margin between the movement and the outside edge of the case back. So, I had to borrow a longer stem from another watch in the "to be fixed" drawer so the crown would clear the case. But, it is even longer than was necessary. So, I will have to shorten it.
But, the really pleasant surprise was, when the stem and crown were in place and the watch was wound, it took off like it knew exactly what to do! So, no movement trade-out or major repairs would have/ should be needed.
I just need to shorten the crown and put a nice strap on and it will be very 'fine'!
Oh, and Doug bears some responsibility for this purchase. If he weren't always showing such cool Elgin/Lord Elgin stuff from the post war era, I wouldn't be 'forced' to follow!:001_tt2: